The BEST Episodes of Birds of a Feather
Every episode ever - ranked by fan votes!
Last Updated: May 4, 2021
Sharon (Pauline Quirke) lives in a council flat, while her sister Tracey (Linda Robson) lives in a luxurious house on a private estate. The two women lead very different lives until their husbands are sent to prison for armed robbery. Sharon moves in with Tracey to keep her company and to help pay the bills. They quickly become close friends with their neighbour Dorien (Lesley Joseph), whose chief interest in life is chasing after much younger men.
Watch Now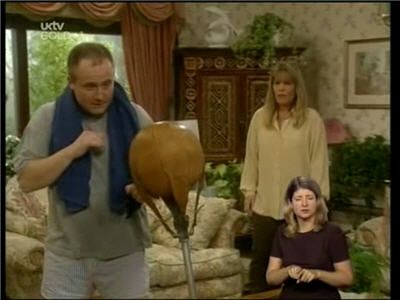 #1 - Porridge
Season 7 - Episode 5 - Aired Jun 23, 1997
Sharon is frantically trying to keep Chris out of her bed, and is prepared to go to any lengths to get a home of her own. Dorien is determined to win custody of the house and, posing as a barmaid, tracks down Marcus's mistress in order to find out some home truths.
5 votes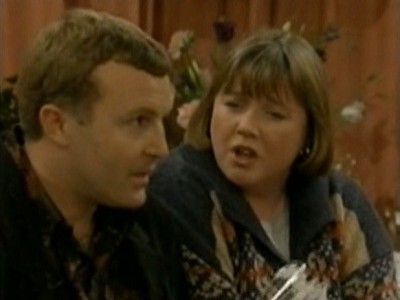 #2 - Cheers
Season 7 - Episode 3 - Aired Jun 9, 1997
After his release, Chris swiftly finds himself back inside- this time in a hospital bed.
4 votes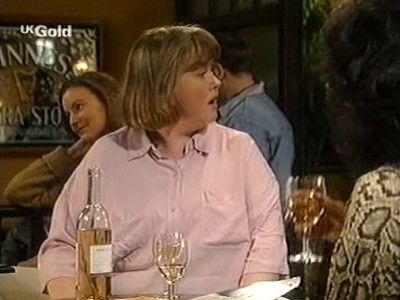 #3 - Are You Being Served?
Season 7 - Episode 8 - Aired Jul 14, 1997
Tracy and Sharon are now living in their new house, as Dor comes to visit after her recent trip to Monaco. She comes back with the news that she slept with Ralph Gardener, head of Central Water, who is currently all over the media. She comes up with the plan to cash in by making up a story about being pregnant. Meanwhile, Sharon decides that she wants to have a baby, and gets Dor to hook her up with someone, while Tracy is completely against both of their plans.
4 votes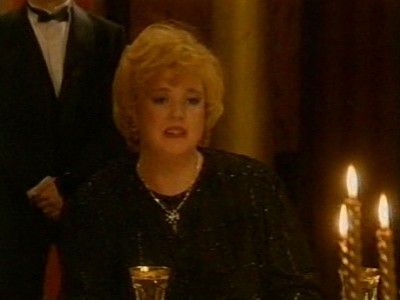 #4 - Christmas in Dreamland
Season 6 - Episode 14 - Aired Dec 24, 1994
After over-indulging, Sharon nods off and dreams of a different life...
6 votes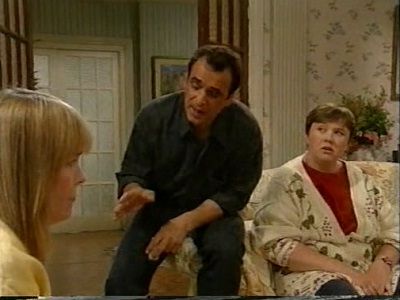 #5 - Out
Season 6 - Episode 8 - Aired Nov 6, 1994
Sharon is furious: Chris has applied for home leave!
5 votes
#6 - In at the Deep End
Season 6 - Episode 9 - Aired Nov 13, 1994
Sharon thinks installing a swimming pool will be easy, since she has a café full of builders.
5 votes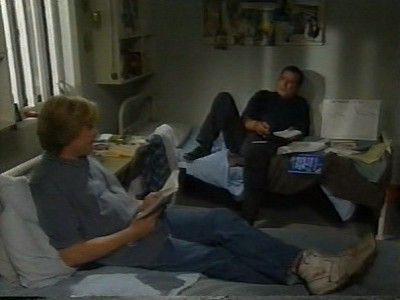 #7 - Business Is Buisness
Season 6 - Episode 10 - Aired Nov 20, 1994
Sharon struggles to run the café alongside the pool business.
4 votes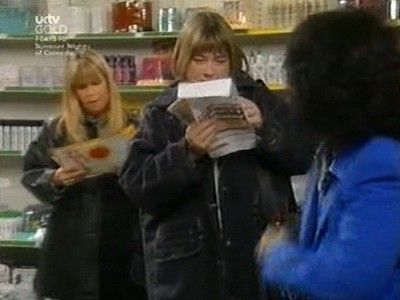 #8 - Relative Strangers
Season 7 - Episode 4 - Aired Jun 16, 1997
Dorien has moved in with her mother after being kicked out by Marcus, but then discovers her husband has been leading a double life. Darryl throws Sharon out of his house after a heated argument leaving Sharon with no choice but to move in with Chris.
7 votes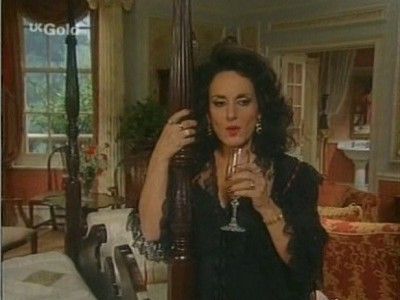 #9 - Never the Twain
Season 7 - Episode 9 - Aired Jul 21, 1997
Dorien is holed up in a Lake District hotel, devising juicy titbits with journalist David Kane. Sharon has started thinking about adoption, while Garth is worried about his dad. The sisters set off to visit their husbands in their new prison, Slade, while Dorien is pampered in the hotel.
5 votes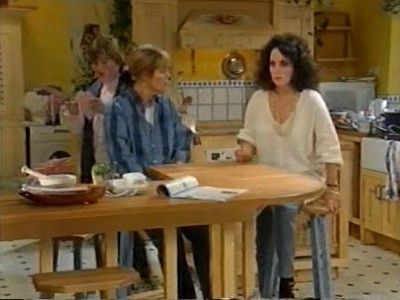 #10 - Appreciation Society
Season 6 - Episode 6 - Aired Oct 23, 1994
After a heated argument, Sharon and Tracey agree to change places for a week.
4 votes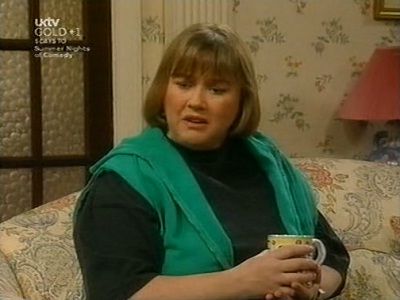 #11 - Rising Damp
Season 7 - Episode 6 - Aired Jun 30, 1997
Tracey is anxious to make up for lost time, and heads out on the pull - but whatever happened to uncomplicated sex? While Garth is baffled by his mum's behaviour, Sharon gets on the TV to appeal for Chris's release, but ends up fighting the channel's mascot - a man dressed as a dog.
4 votes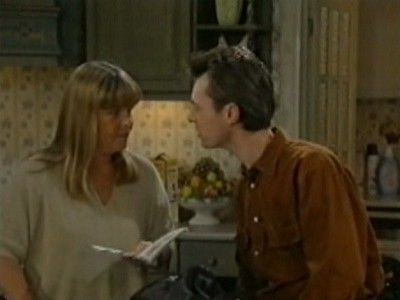 #12 - High Fidelity
Season 5 - Episode 1 - Aired Sep 5, 1993
Sharon is looking for a man, but the one she likes is attracted to Tracey.
7 votes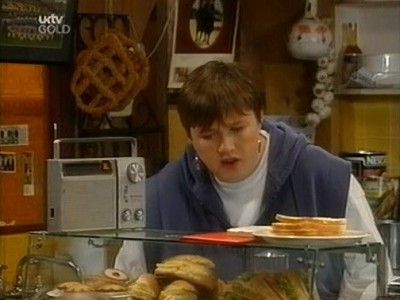 #13 - First Time Caller
Season 6 - Episode 3 - Aired Oct 2, 1994
Tracey ponders her contribution to society; a radio phone-in offers one answer.
7 votes
#14 - Stand by your Man
Season 7 - Episode 1 - Aired Mar 26, 1997
A Phone call brings exciting news; Darryl will be out in a fortnight, followed by Chris.
7 votes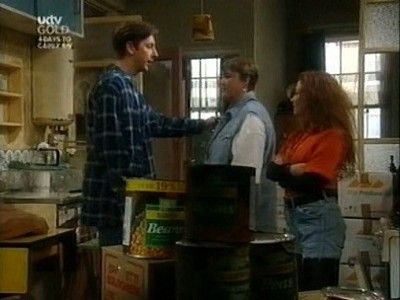 #15 - Moving
Season 6 - Episode 7 - Aired Oct 30, 1994
Tracey considers a move to the country, as Garth settles into the flat above the café.
6 votes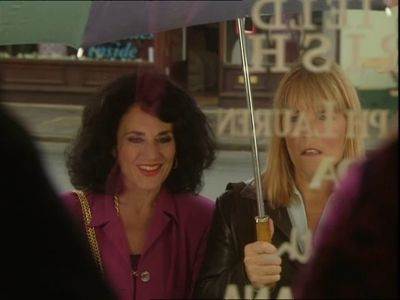 #16 - Can't Judge a Book
Season 8 - Episode 5 - Aired Feb 2, 1998
Chris comes up with a surprise, while Sharon's contentment is shattered by the medical advice all women dread—she's got to lose weight
9 votes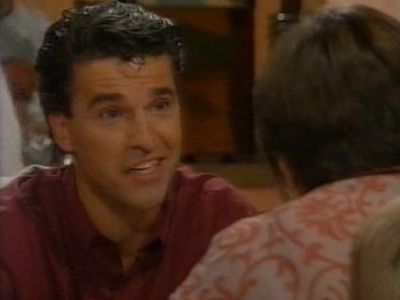 #17 - Puppy Love
Season 6 - Episode 11 - Aired Nov 27, 1994
There are surprises all around when Dorien and the sisters trace their first loves.
5 votes
#18 - Caring
Season 4 - Episode 5 - Aired Oct 4, 1992
Auntie Sylvie,just out of hospital,comes to convalesce with Tracey and Sharon and proves to be very demanding,as well as encouraging Garth to buy a motor-bike against his mother's wishes. They consider putting her in a home but feel unable to go through with it though fortunately she has a mind of her own.
7 votes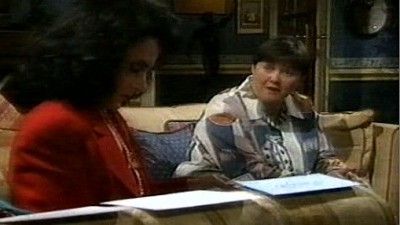 #19 - Loyalty
Season 4 - Episode 13 - Aired Nov 29, 1992
The future of the café hangs in the balance as Tracey decides whether to put up her house as collateral. Surely something as insignificant as a husband isn't going to come between the two sisters?
7 votes
#20 - Parting
Season 2 - Episode 13 - Aired Nov 29, 1990
Sharon is faced with an impossible choice when her husband Chris tells her he is seriously ill.
8 votes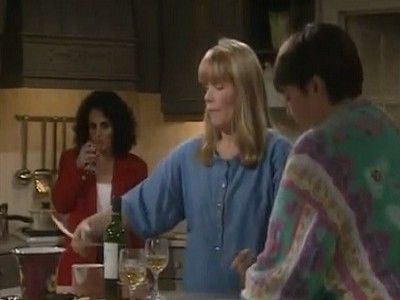 #21 - The Front
Season 4 - Episode 11 - Aired Nov 15, 1992
Dorien's life story, complete with steamy revelations, is about to go into print, and suddenly she's got cold feet. But can she persuade Sharon to impersonate her?
6 votes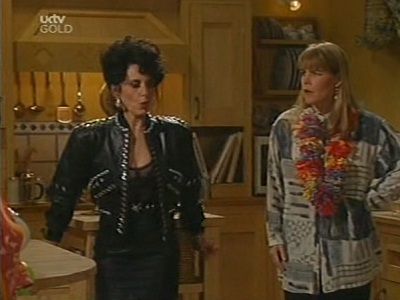 #22 - East Side Story
Season 5 - Episode 9 - Aired Oct 31, 1993
Love is in the air for Tracey's son, Garth, but the course of true love runs anything but smoothly—particularly when Dorien takes a hand.
6 votes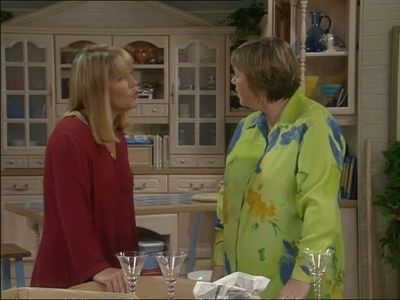 #23 - Maids of Ongar
Season 8 - Episode 3 - Aired Jan 19, 1998
The girls are short of money, and go to see bank manager Martin Mann. But they suffer a bout of giggles after Tracey calls him 'Mr Mann', and he refuses to lend to the wives of bank robbers - particularly as he was the bank manager Darryl and Chris robbed.
8 votes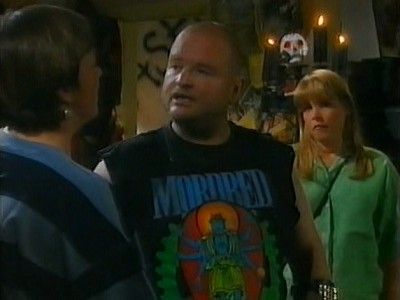 #24 - Cuckoo
Season 3 - Episode 10 - Aired Nov 2, 1991
Sharon's flat is now housing belligerent squatters Cedric and Egbert; her neighbour has also been acquiring mail-order items using Sharon's identity. Chris offers to sort things out - with the aid of 'Batty' Harold and his mates, who specialise in GBH.
9 votes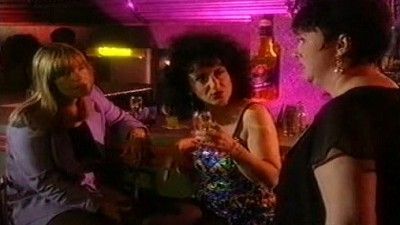 #25 - Okey-Cokey-Karaoke
Season 4 - Episode 12 - Aired Nov 22, 1992
Sharon and Tracey are desperate for a holiday, so a karaoke competition seems to be the ideal answer.
9 votes