The BEST Episodes of Ben and Holly's Little Kingdom
Every episode ever - ranked by fan votes!
Last Updated: Oct 18, 2019
Somewhere hidden amongst thorny brambles is a little kingdom of elves and fairies. Everyone who lives here is very, very small. The Little Kingdom is home to Princess Holly and her best friend Ben Elf. Holly is a young fairy who is still learning how to do magic properly. Ben is an elf and elves don't do magic, but they are very good at making things. Along with their friends, Ben and Holly have lots of magical fun and exciting adventures playing together in the Little Kingdom.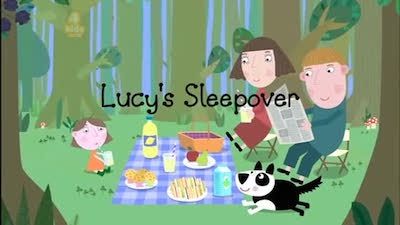 #1 - Lucy's Sleepover
Season 2 - Episode 27
After Holly makes her small enough to play in the Little Kingdom, Lucy flies on Gaston the Ladybird and is invited to a sleepover at the Little Castle. But the next morning the spell wears off and she and Rex become big again.
7 votes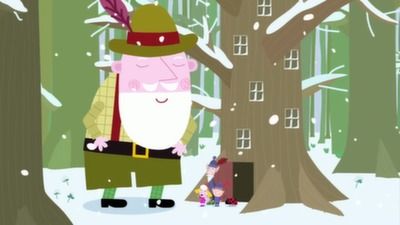 #2 - Ben and Holly's Christmas (1)
Season 2 - Episode 51
Father Christmas pays a surprise visit to The Little Kingdom to check on the Christmas preparations. The Elves are busy making all of the toys and Nanny Plum is in control of the crackers. Everything is going according to plan until King Thistle gets trapped in a cracker, Queen Thistle gets trapped in a toy fairy castle and the Wise Old Elf gets trapped in a Christmas tree.
11 votes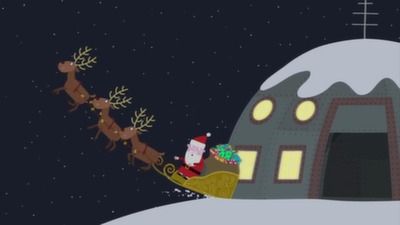 #3 - Ben and Holly's Christmas (2)
Season 2 - Episode 52
Ben and Holly set out on a Christmas rescue mission to save the 3 trapped grown-ups from Part 1, but they all end up in Lucy's house for a Merry Christmas with Lucy and her family!
8 votes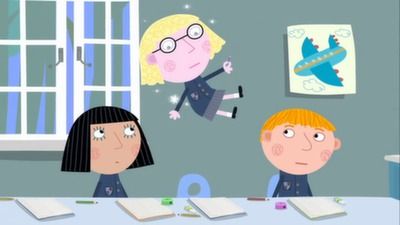 #4 - Lucy's School
Season 2 - Episode 9
Holly and Ben spend a day at Lucy's school, but they must avoid being spotted by the teacher, Miss Cookie. Will they make it to the end of the lesson?
26 votes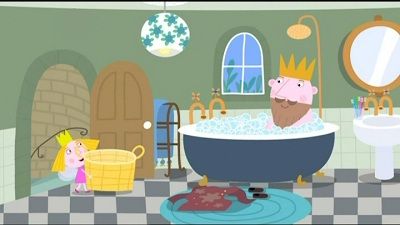 #5 - King Thistle's New Clothes
Season 1 - Episode 17
The king comes to visit. When Nanny accidentally shrinks all of the king's clothes, she magics some more from vegetables in the kitchen.
31 votes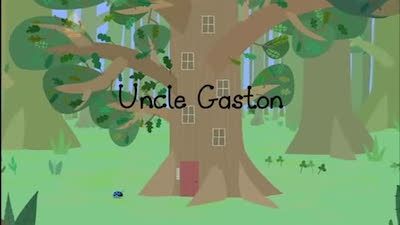 #6 - Uncle Gaston
Season 2 - Episode 21
Gaston's brother Tony and his family comes to visit, and Ben, Holly and Strawberry help him look after Tony's kids, Amber, Emerald and Keith.
9 votes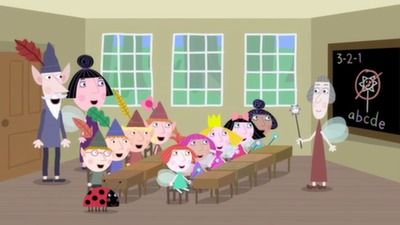 #7 - Mrs Fig's Magic School
Season 2 - Episode 2
Holly goes to school for the first time, to learn something other than how to make magic jelly. Ben comes along, despite protests from the Wise Old Elf. Everybody learns a lesson.
19 votes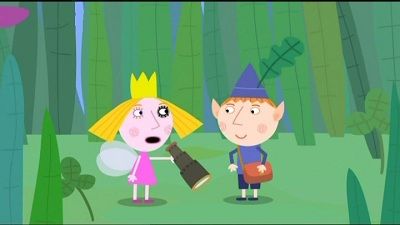 #8 - Elf Joke Day
Season 1 - Episode 16
Holly and Ben help the Wise Old Elf play a trick on Nanny Plum. She doesn't see the funny side, so decides to turn him into a giant snail!
43 votes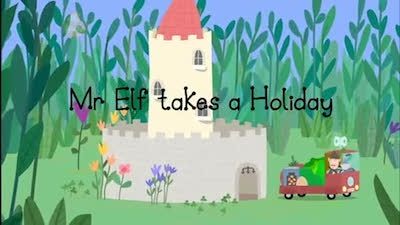 #9 - Mr Elf takes a Holiday
Season 2 - Episode 25
Mr Elf is overworked so King Thistle sentences Mr Elf to take a holiday. Mr Elf isn't too pleased, but Mrs Elf and Ben are overjoyed at the news!. They go on holiday, but the plane breaks down and they crash-land on a deserted island. Meanwhile, Nanny Plum takes over the deliveries.
11 votes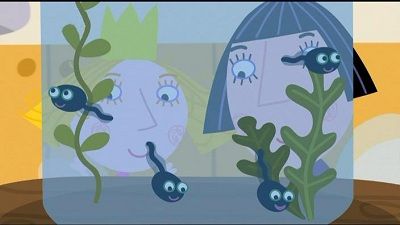 #10 - Tadpoles
Season 1 - Episode 32
Holly takes frogspawn home to look after, but is shocked the following morning to discover it has turned into tadpoles.
26 votes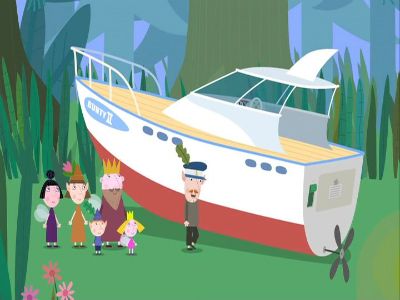 #11 - Bunty II
Season 2 - Episode 44
Mr Elf sails his new boat 'Bunty II', but Big Bad Barry has other ideas.
10 votes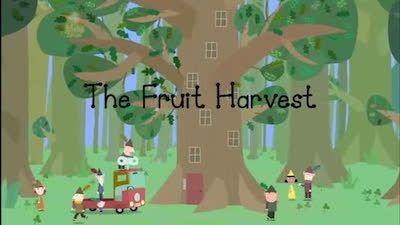 #12 - The Fruit Harvest
Season 2 - Episode 20
Rosie, Ben and Holly help out on the day of the fruit harvest, but Mr Gnome has eaten all the fruit. The elves and fairies should find various ways to stop Mr Gnome from eating the blackberries.
13 votes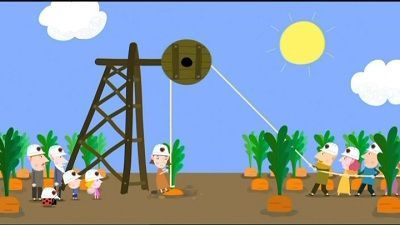 #13 - The Elf Farm
Season 1 - Episode 4
Holly goes to the elf farm with Ben and Mr Elf to collect an egg for the king's breakfast. While they are there, however, a huge chicken escapes and runs amok throughout Little Kingdom!
56 votes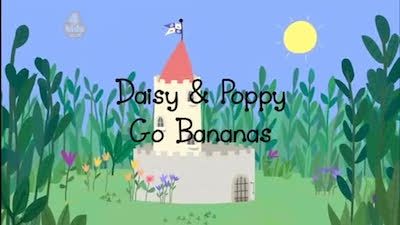 #14 - Daisy and Poppy Go Bananas
Season 2 - Episode 24
Madness, mayhem, and devastation is caused in the Little Kingdom when Daisy and Poppy use King Thistle's mother's wand to learn how to do magic, escape the castle, and... go bananas!
12 votes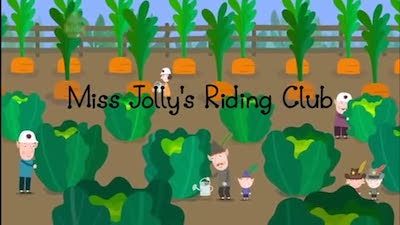 #15 - Miss Jolly's Riding Club
Season 2 - Episode 28
The children go on a snail trek with Miss Jolly. All goes well until the snails head straight toward the elf farm and Mr Elf's cabbages...
12 votes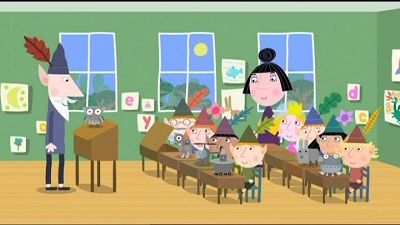 #16 - Elf School
Season 1 - Episode 18
The Wise Old Elf tells Holly and Ben that no magic should be used at school. Holly finds it difficult to get by until Nanny uses magic to help her.
28 votes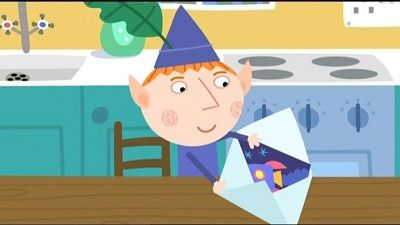 #17 - Ben's Birthday Card
Season 1 - Episode 23
Holly forgets Ben's birthday, and rushes home to make him a birthday card. But Nanny has stopped all magic, so Holly has to make the card herself.
32 votes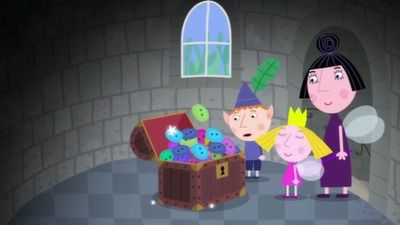 #18 - Hard Times
Season 2 - Episode 6
The fairy kingdom is left without food because there is nothing left in the treasure chest to pay the elves. As money doesn't grow on trees, King Thistle has to find a job.
14 votes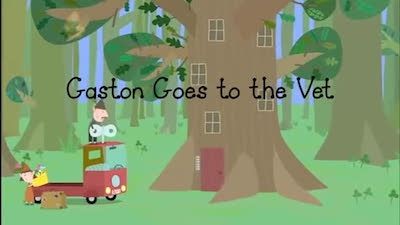 #19 - Gaston Goes to the Vet
Season 2 - Episode 31
Ben goes on holiday with his parents, but the holiday is thrown off track when Gaston accidentally swallows the car keys!
7 votes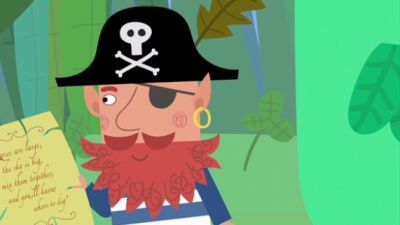 #20 - Redbeard the Elf Pirate
Season 1 - Episode 31
Barnaby elf's uncle Redbeard has lost all his treasure, prompting Holly and Ben to follow the clues in an effort to track it down.
20 votes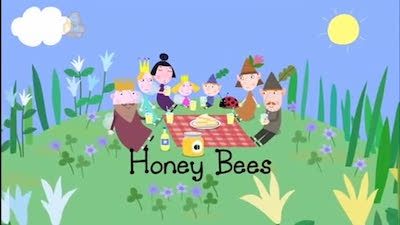 #21 - Honey Bees
Season 2 - Episode 26
Ben and Holly visit the beehive to learn how honey is made. The Wise Old Elf is the bee keeper and proceeds to show the children his own special way of collecting honey.
16 votes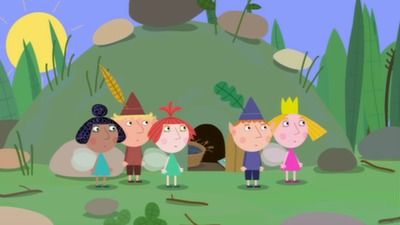 #22 - Gaston is Lost
Season 2 - Episode 50
Ben and Holly must find Gaston, who is lost.
16 votes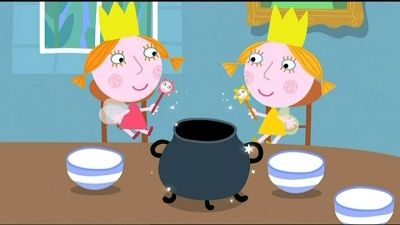 #23 - Daisy and Poppy
Season 1 - Episode 5
Holly and her friends must stay in the courtyard and play with Daisy and Poppy. All is fine until the twins borrow a magic wand, escape from the castle and turn the whole kingdom into rabbits, frogs and birds.
51 votes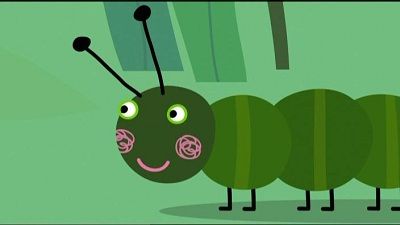 #24 - Betty Caterpillar
Season 1 - Episode 25
Ben and Holly make a new caterpillar friend, but she is sad that she cannot fly. King Thistle says that feeding Betty will do the trick, and before long she turns from chubby caterpillar to beautiful butterfly!
33 votes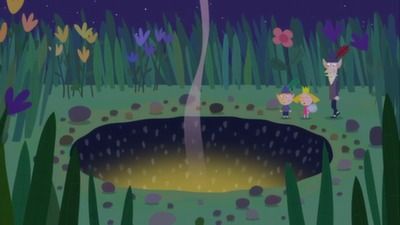 #25 - The Shooting Star
Season 2 - Episode 13
The Wise Old Elf fears an alien invasion after a spaceship crash-lands in the Little Kingdom and can't make its way back home.
28 votes