The BEST Episodes of BBK/BRNK
Every episode ever - ranked by fan votes!
Last Updated: Dec 31, 2021
When Azuma Kazuki returns to Japan after 10 years, he gets assaulted by a group of armed men and becomes their prisoner. Kogane Asabuki, a childhood friend, saves him with a weapon on her right hand known as Bubuki; a weapon with its own mind. Azuma Kazuki, who is a Bubuki user himself, learns about the existence of Bubuki and goes on a journey alongside the companions he has found, in an attempt to find and revive Oubu, a Buranki (titan) who sleeps underground.
Watch Now
#1 - The False Heart
Season 2 - Episode 2 - Aired Oct 8, 2016
7 votes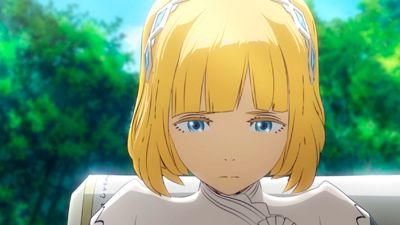 #2 - The Rebellious Limb
Season 2 - Episode 8 - Aired Nov 19, 2016
8 votes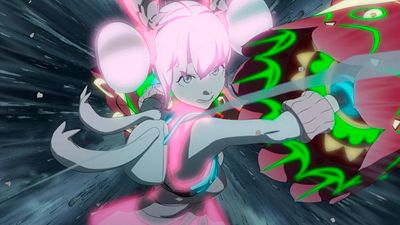 #3 - The Right Hand's Scar
Season 2 - Episode 3 - Aired Oct 15, 2016
9 votes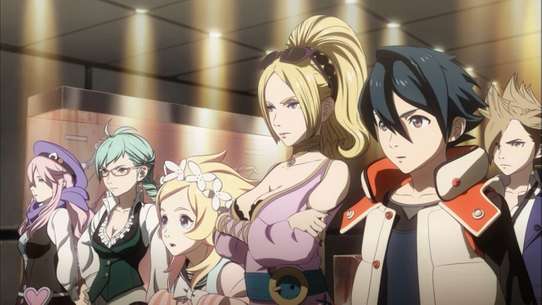 #4 - Heart and Limbs
Season 1 - Episode 3 - Aired Jan 23, 2016
Ten years ago, many Buranki fell to Earth and were destroyed by Banryuu Reoko and her Buranki, Entei. That was the day Reoko and Entei's reign of terror began. In the present, Azuma and his companions flee Shinjuku and meet a woman named Horino, who tells Azuma that his mother was the only person who ever defeated Reoko. She then tells him there's more he should know, and leads him to the "Kazuki library."
28 votes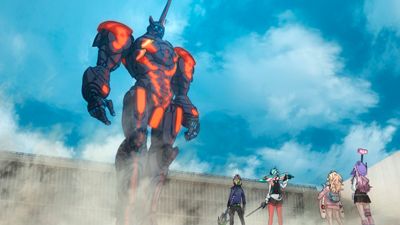 #5 - Black Oubu
Season 2 - Episode 1 - Aired Oct 1, 2016
7 votes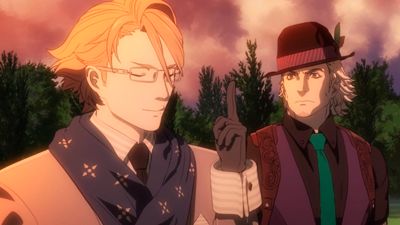 #6 - The Butterfly and the Gallows
Season 2 - Episode 6 - Aired Nov 5, 2016
8 votes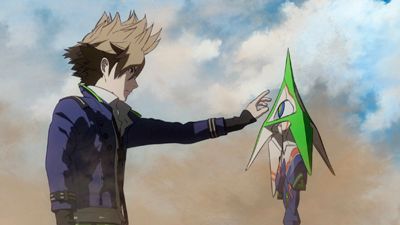 #7 - Older Brother and Younger Sister
Season 2 - Episode 7 - Aired Nov 12, 2016
8 votes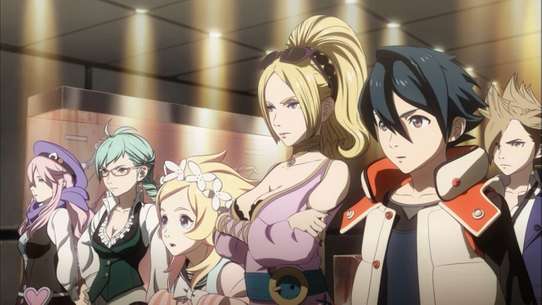 #8 - The Witch's Son
Season 1 - Episode 1 - Aired Jan 9, 2016
Kazuki Azuma returns to Japan after ten years away, only to be chased down by the Bubuki police. He's saved by a childhood friend, Asabuki Kogane, and her right-hand-shaped Bubuki. He then meets the Bubuki users Nono Hiiragi, Ougi Kinoa, and Taneomi Shizuru. Azuma has never even heard of Bubuki, but after learning that he's the user of the "heart" Bubuki, he makes his way to the Buranki prison in Shinjuku's underground to awaken the sleeping Buranki called Oubu.
67 votes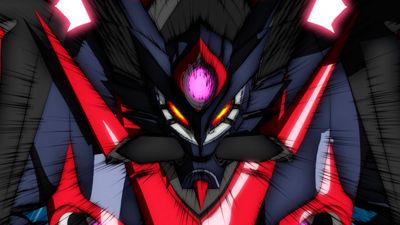 #9 - The Hunter's Bullet
Season 2 - Episode 4 - Aired Oct 22, 2016
9 votes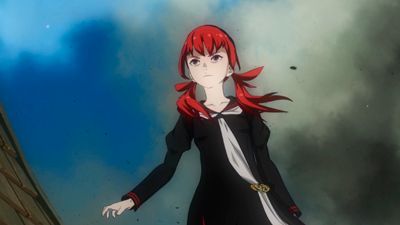 #10 - The Island Fortress
Season 2 - Episode 5 - Aired Oct 29, 2016
9 votes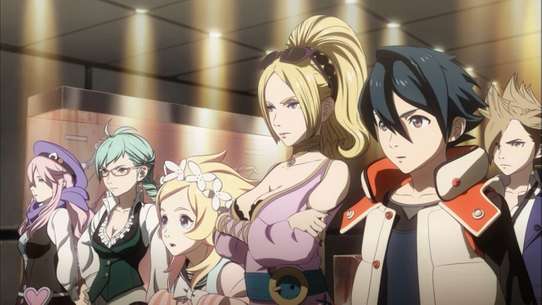 #11 - Right Hand and Gun
Season 1 - Episode 4 - Aired Jan 30, 2016
Kogane's enraged cry of "I'll gouge out your everything!" rings out as she engages Matobai in battle, but her opponent's attack power overwhelms her. When Azuma tries to help her, Matobai mercilessly fires his Bubuki gun at him, but the heart Bubuki shields him. Azuma tries to use the heart to call Oubu to fight, but it doesn't respond... and Matobai sneers at their confusion as he takes out Entei's heart Bubuki.
25 votes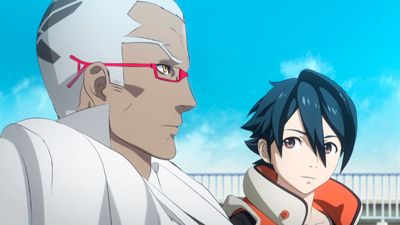 #12 - The Adventurers
Season 2 - Episode 12 - Aired Dec 17, 2016
12 votes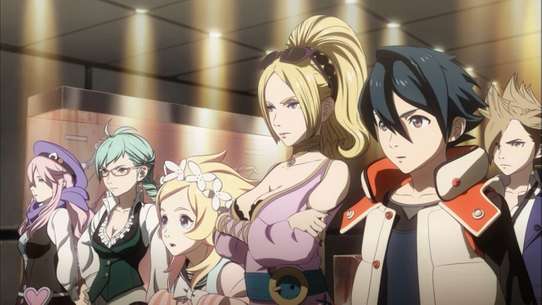 #13 - The Headless Titan
Season 1 - Episode 7 - Aired Feb 20, 2016
When Azuma sees the Buranki approaching the train that's transporting Oubu, he recognizes it as the headless Buranki that attacked his family on Treasure Island ten years ago. Frozen in place, it seems Azuma is about to be trampled underfoot, but Kinoa saves him in the nick of time with Hoemaru and Himekiri. The relieved Kogane joins them along with Hiiragi and Shizuru, when the four Bubuki come together, the heart in Azuma's hand radiates an intense light in concert with a shining beam emitted by the skeleton of Oubu.
20 votes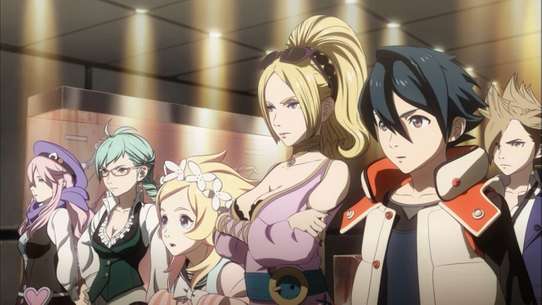 #14 - Swords and Rings
Season 1 - Episode 5 - Aired Feb 6, 2016
The Bubuki battle continues aboard the train that's carrying Oubu toward Treasure Island. A beam fired from Arabashiri's Bubuki ring hits Kinoa, causing her own past to replay in her mind and slow her down. Azuma tries to help, but Kinoa stops him, saying she must settle her own score with Arabashiri. So Azuma agrees to just watch, but Hiiragi can't help wondering what Kinoa's relationship with Arabashiri is. What really happened in their past?
24 votes
#15 - The Comet Opens Its Eyes
Season 2 - Episode 10 - Aired Dec 3, 2016
10 votes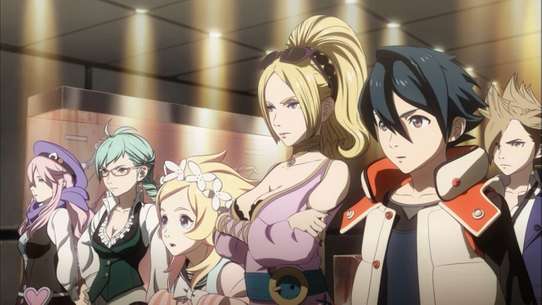 #16 - The Boy from Treasure Island
Season 1 - Episode 12 - Aired Mar 26, 2016
As Reoko, full of bitter resentment, grasps Migiwa in Entei's hand to try to crush her, both women look back to when they were sixteen years old and best friends. Reoko called forth Entei in Ueno to bring the long-buried existence of Buranki to light, but Migiwa burned Entei's limbs to stop this uprising, which left Reoko's body with the curse it still bears today. Why did Reoko decide to walk a path of blood after she was released from her years of confinement? Their hidden past is finally revealed.
18 votes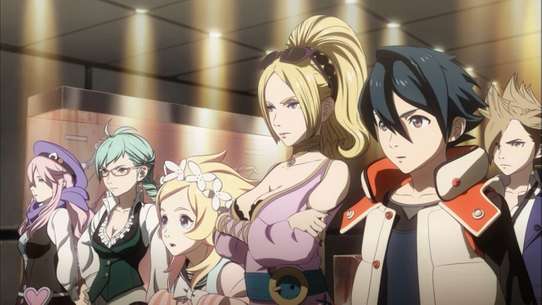 #17 - The Gray Jewel
Season 1 - Episode 6 - Aired Feb 13, 2016
Azuma's companions have won their second Bubuki battle, but the next opponent is one of Reoko's Four Gods who was in disguise as their friend Horino. Hiiragi and the others are shocked to learn that their trusted friend is actually working for their mortal enemy.
23 votes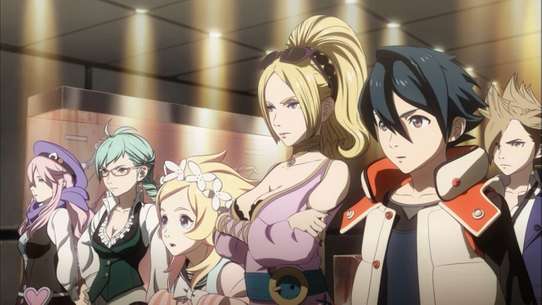 #18 - Fist Against Fist
Season 1 - Episode 9 - Aired Mar 5, 2016
Azuma does everything he can to restart the heart of Oubu, which stopped beating during the battle with the American Bubuki users. Hiiragi tries to protect Azuma from a vicious attack, but ends up sent flying and crashes to the ground.
17 votes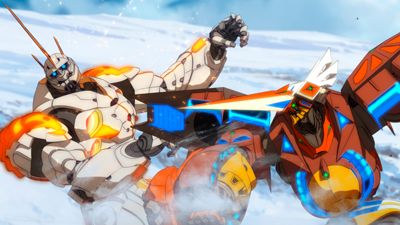 #19 - Swan Song
Season 2 - Episode 9 - Aired Nov 26, 2016
9 votes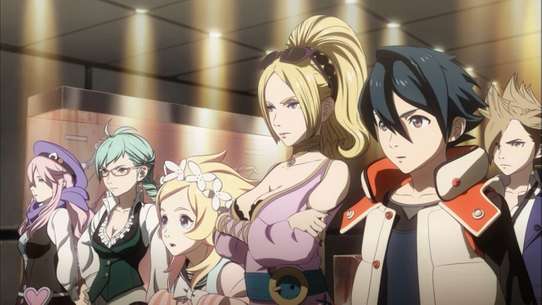 #20 - The Shattered Heart
Season 1 - Episode 10 - Aired Mar 12, 2016
As Oubu finally achieves its complete form, Entei stands before it controlled not by Reoko, but by Zetsubi. Laughing boldly, she tells the shocked Azuma that he can't beat Entei, but Kinoa insists that they and Oubu are different from before. Zetsubi is cornered by Oubu's ferocious attack, so she takes the Russian team's Bubuki to use as Entei's limbs, and Oubu is overwhelmed again. Can Azuma and his party win this fight?
16 votes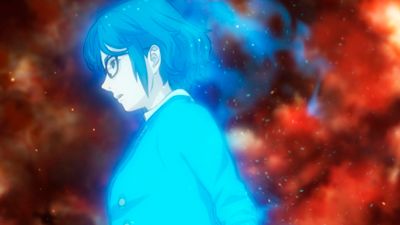 #21 - The Gentle Giants of the Galaxy
Season 2 - Episode 11 - Aired Dec 10, 2016
12 votes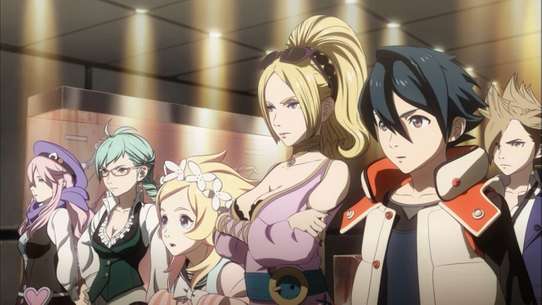 #22 - The Immortal Girl
Season 1 - Episode 11 - Aired Mar 19, 2016
The foreign teams continue to hunt the headless déraciné Buranki, so they can take its heart and use it to awaken Buranki in their home countries. Meanwhile, Arabashiri is fighting his own battle for Reoko's sake. He has watched Reoko endure the ceaseless pain of fighting déraciné Buranki one after another with the incomplete Entei, and now his rage explodes on Azuma's mother, Migiwa.
16 votes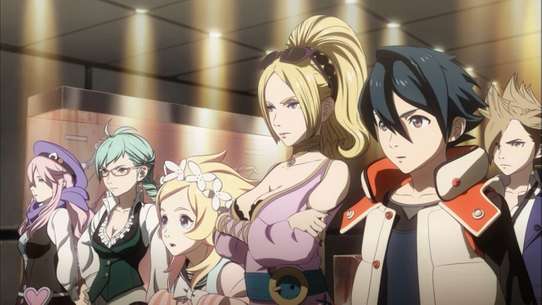 #23 - The Stopped Heart
Season 1 - Episode 8 - Aired Feb 27, 2016
The only two Buranki currently on Earth that possess a beating heart are Oubu and Entei. What's more, Reoko has defeated the headless Buranki, also called the "déraciné," and obtained its heart. One man declares this a situation that cannot be overlooked, and sends several Bubuki users to Japan in order to reclaim the stolen heart. Meanwhile, as Azuma and his companions continue to ride the Buranki transport train, a man carrying a guitar shows up in front of them and forces Hiiragi to slam on the brakes. Just who is this man?
18 votes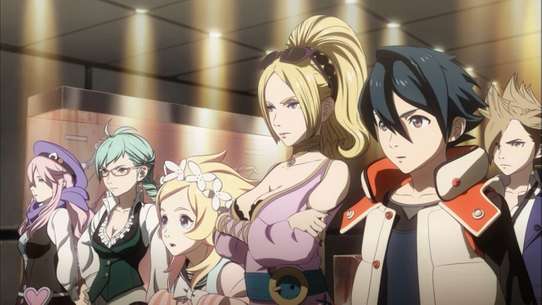 #24 - Fire Titan
Season 1 - Episode 2 - Aired Jan 16, 2016
Azuma stares in stunned shock at Oubu, now reduced to bones, as Hiiragi, Kogane, and the others successfully hold off Matobai. Hiiragi realizes this is the best chance to awaken Oubu and demands the heart Bubuki from Azuma, but Azuma insists he has no such thing. Believing that the heart Bubuki will react if its owner is in danger, he attacks Azuma with Iwatooshi!
36 votes