The BEST Episodes of America's Test Kitchen
Every episode ever - ranked by fan votes!
Last Updated: Jan 15, 2021
In "America's Test Kitchen From Cook's Illustrated," a team of expert chefs continue to provide viewers with practical recipes and recommendations that they can use to save money, time and effort in the kitchen. With its uniquely scientific flavor, the show uses blind tasting judges, flash animations and laboratory procedures to answer a variety of kitchen questions. Putting everything from pasta and pasta pots, cheese and cheese graters, as well as host Chris Kimball to the test, this series offers surprises that often defy price points and move beyond fancy packaging and brand expectations.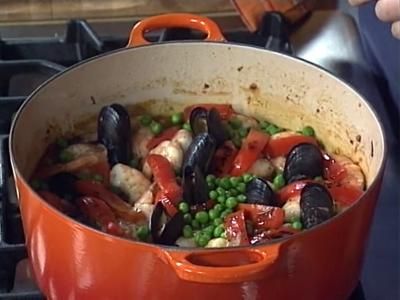 #1 - Paella Party
Season 6 - Episode 17 - Aired Apr 29, 2006
A Spanish classic: saffron rice loaded with seafood, meat, and vegetables. Recipes: Sangria; Paella Equipment Corner: Paella Pans Tasting Lab: Olive Oil
1 votes
#2 - Meat and Potatoes II
Season 6 - Episode 8 - Aired Feb 25, 2006
Braised brisket and smashed potatoes make for a delicious, cold-weather meal. Recipes: Onion-Braised Beef Brisket; Smashed Potatoes Equipment Center: Electric Knives
1 votes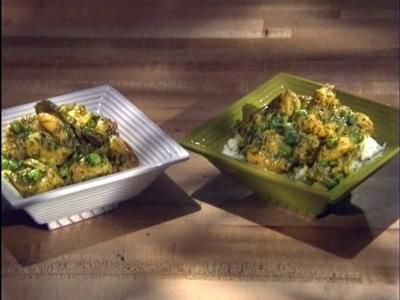 #3 - Two Curry Traditions
Season 6 - Episode 15 - Aired Apr 15, 2006
Rich, exotically spicy Indian curry and lighter, herbaceous Thai curry. Recipes: Indian Curry; Thai Green Curry with Chicken, Broccoli, and Mushrooms Tasting Lab: Coconut Milk
1 votes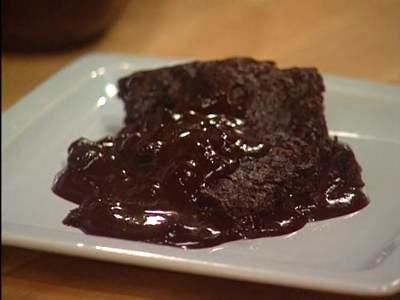 #4 - Two Chocolate Cakes
Season 3 - Episode 25 - Aired Jun 21, 2003
One old-fashioned, moist and homely, the other elegant, dense and ethereal.
2 votes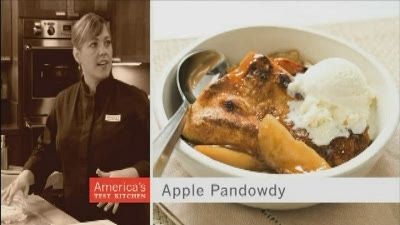 #5 - Easy Apple Desserts
Season 9 - Episode 6 - Aired Feb 7, 2009
With our no-frills approach to apple pie, you can convert this special-occasion dish to an everyday dessert. And our technique for making moist, rich applesauce cake produces a tender crumb with pronounced apple flavor. Recipes - Skillet Apple Pie - Ginger-Cardamom Applesauce Snack Cake - Applesauce Snack Cake with Oat-Nut Streusel - Applesauce Snack Cake Equipment Center - Drip Coffee Makers
1 votes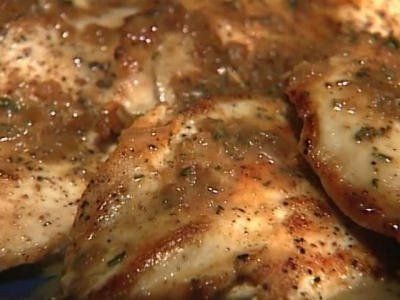 #6 - Flash in a Pan
Season 5 - Episode 7 - Aired Feb 12, 2005
Dinner in less than 20 minutes is the holy grail of weeknight cooking. Many recipes make good on this promise, but most ultimately reflect the minimal effort exerted on the part of the cook. They are fine in a pinch but rarely worth making again. But it doesn't have to be this way. Recipes - Chicken Paillard - Pan-Seared Shrimp with Garlic Lemon Butter Equipment Corner - Cookware cleaning products Tasting Lab - Chicken cutlets
1 votes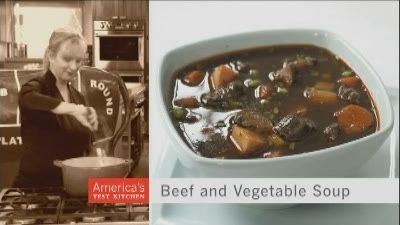 #7 - Soups of the Day
Season 9 - Episode 8 - Aired Feb 21, 2009
Think it takes all day to make a flavorful soup? Think again. We set out to disprove this misconception with our intense, meaty-flavored beef and vegetable soup that's on the table in under an hour. And if you'd like to take more time cooking, our classic Tuscan bean soup is a rustic stew worthy of the effort. Recipes - Beef and Vegetable Soup - Hearty Tuscan Bean Stew - Quick Hearty Tuscan Bean Stew - Vegetarian Hearty Tuscan Bean Stew - Hearty Tuscan Bean Stew with Sausage and Cabbage Tasting Lab - Beef Broth Science Desk - In Search of Glutamates - Brining Beans
1 votes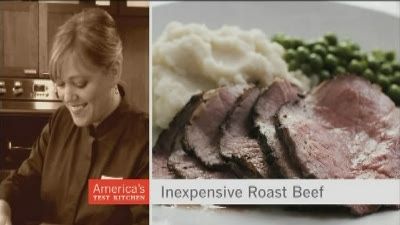 #8 - Resurrecting The Roast Beef Dinner
Season 9 - Episode 11 - Aired Mar 14, 2009
Join us as we uncover the secret to turning an inexpensive cut of beef into a tender roast worthy of Sunday dinner. Recipes - Horseradish Cream Sauce - Mashed Potatoes and Root Vegetables with Bacon and Thyme - Mashed Potatoes and Root Vegetables - Mashed Potatoes and Root Vegetables with Paprika and Parsley - Slow-Roasted Beef Equipment Center - Meat-Probe Thermometers Science Desk - Salting Meat
2 votes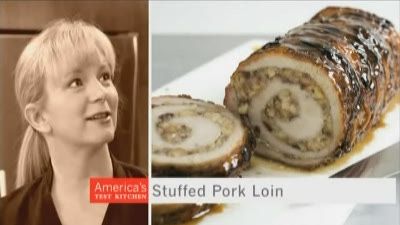 #9 - Pork on the Grill
Season 9 - Episode 18 - Aired May 2, 2009
We found a sure-fire method to keep a grilled, stuffed pork loin moist without brining. And we paired the pork with a host of great sautéed spinach recipes. Recipes - Sautéed Spinach with Chickpeas and Sun-Dried Tomatoes - Sauteed Spinach with Almonds and Golden Raisins - Sauteed Spinach with Pecans and Feta - Sautéed Spinach with Leeks and Hazelnuts - Grilled Pork Loin with Apple-Cranberry Filling on a Charcoal Grill - Grilled Pork Loin with Apple-Cherry Filling with Caraway on a Gas Grill - Grilled Pork Loin with Apple-Cranberry Filling on a Gas Grill - Grilled Pork Loin with Apple-Cherry Filling with Caraway on a Charcoal Grill Tasting Lab - Artisanal Bacon
2 votes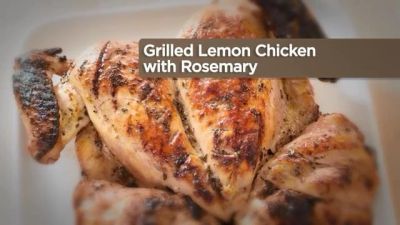 #10 - Easy Summer Supper
Season 14 - Episode 21 - Aired May 24, 2014
Test cook Bridget Lancaster shows host Christopher Kimball how to make the best Grilled Lemon Chicken with Rosemary. Next, equipment expert Adam Ried reviews skillets and saucepans in the Equipment Corner. And finally, test cook Julia Collin Davison uncovers the secrets to the ultimate Beets with Lemon and Almonds.
32 votes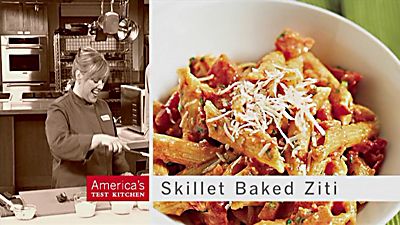 #11 - Easy Skillet Suppers
Season 8 - Episode 22 - Aired May 31, 2008
Easy Skillet Suppers Streamlined methods for Beef Stroganoff and Baked Ziti condense all the steps into one skillet—yes, even the noodles. Recipe: Skillet Baked Ziti, Skillet Beef Stroganoff Equipment: Can Openers Taste test: Supermarket Extra-Virgin Olive Oils
2 votes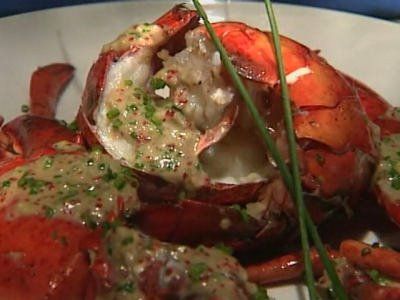 #12 - Restaurant Cooking Comes Home
Season 5 - Episode 9 - Aired Feb 26, 2005
Have you ever been tempted to prepare a restaurant recipe only to be disappointed with the results? The recipe sounded great, but once you got to work you realized it was never tested in a home kitchen. Recipes - Flambéed Pan-Roasted Lobster - Crab Towers with Avocado and Gazpacho Salsas
2 votes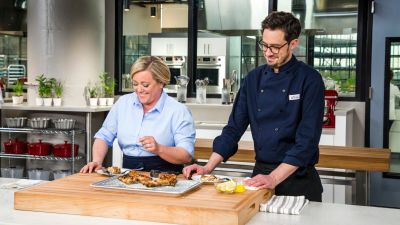 #13 - Latin Comfort Food
Season 19 - Episode 26 - Aired Aug 3, 2019
Test cook Elle Simone makes Julia the best Braised New Mexico–Style Pork in Red Chile Sauce (Carne Adovada), and equipment expert Adam Ried reveals his top pick for 9-inch tongs. Then, test cook Erin McMurrer makes Bridget the ultimate Mexican Corn Salad (Esquites).
5 votes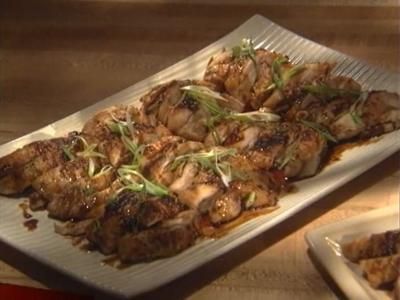 #14 - Asian Chicken
Season 6 - Episode 16 - Aired Apr 22, 2006
Not-so-sweet versions of a Japanese classic and a Chinese take-out standby. Recipes: Chicken Teriyaki; Orange-Flavored Chicken Tasting Lab: Store-Bought Teriyaki Sauce
3 votes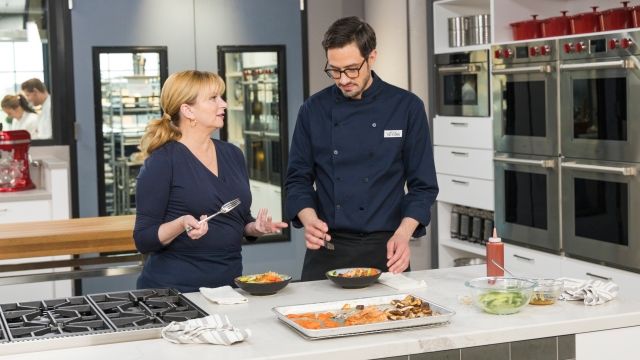 #15 - Nutritious and Delicious
Season 20 - Episode 10 - Aired Mar 7, 2020
In this episode, test cook Becky Hays shows host Julia Collin Davison how to make the ultimate Skillet-Roasted Chicken Breast with Harissa-Mint Carrots. Then, tasting expert Jack Bishop challenges host Bridget Lancaster to a tasting of sriracha. Gadget critic Lisa McManus reveals her top picks for gadgets for a healthy lifestyle. Finally, test cook Dan Souza shows Bridget how to make a Brown Rice Bowl with Vegetables and Salmon at home.
5 votes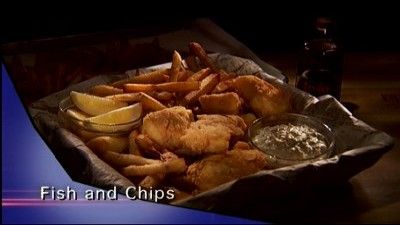 #16 - Fish and Chips at Home
Season 7 - Episode 8 - Aired Feb 24, 2007
The problem with English-style fish and chips is that you've got to hop a plane across the Atlantic to enjoy the dish. We wanted to be able to serve English-style fish and chips—large pieces of moist and delicate cod in a crisp and tender coating with thick-cut fries—at home. Most American restaurants that tackle England's most popular fast food do so poorly—turning out a greasy mess of fish and potatoes. We aimed to create a home-cook friendly recipe for the real thing: large pieces of moist cod coated in a delicate, crisp batter and chips cut thick and served up crispy, with soft interiors. To start, we'd first need to tackle frying for the home cook. While most restaurants have dedicated frying workstations, deep-frying in a home kitchen is a different matter. Cramped space, spattering oil, and inappropriate equipment all conspire to take the fun out of the job. But it needn't be an onerous task: With a bit of organization and some basic working knowledge, you'll be turning out fish and chips that will rival those in England. Along the way, we'd also needed to figure out how to organize the process so that everything made it to the table at once—meaning that both fish and chips are served piping hot. Anything less just wouldn't be acceptable. Recipes: Fish and Chips Tartar Sauce Tasting Lab: Mayonnaise Equipment Center: Candy Thermometers—Update High-End Deep Fryers
7 votes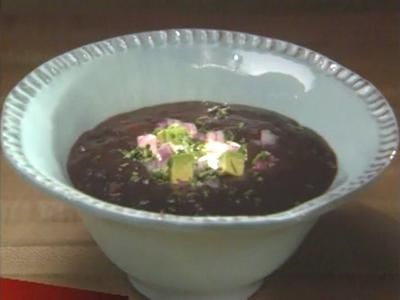 #17 - South-of-the-Border Soups
Season 6 - Episode 3 - Aired Jan 21, 2006
With the help of the ATK team, these south-of-the-border soups are sure to please the whole family. Recipes: Black Bean Soup; Tortilla Soup Equipment Corner: Chefs Knives Tasting Lab: Chicken Broth
2 votes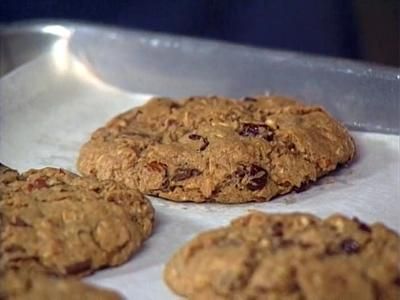 #18 - Cookies
Season 6 - Episode 24 - Aired Jun 17, 2006
Two cookies, one crisp and elegant; the other oversized and chewy. Recipes: Spritz Cookies; Chocolate-Chunk Oatmeal Cookies Equipment Corner: Cookie Presses Science Corner: Convection Ovens
1 votes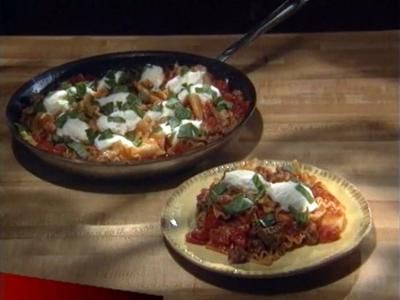 #19 - One Skillet Dinners
Season 6 - Episode 6 - Aired Feb 11, 2006
America's Test Kitchen answers the call for easy, one-skillet dinners. Recipes: Skillet Lasagna; Skillet Jambalaya Equipment Corner: Celebrity Skillets Tasting Lab: Canned Diced Tomatoes
4 votes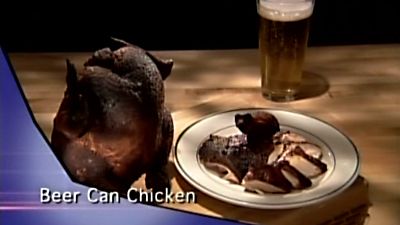 #20 - Beer Can Chicken Dinner
Season 7 - Episode 19 - Aired May 12, 2007
With our recipes for Beer Can Chicken and Pasta Salad with Pesto, we show you how sometimes the strangest-sounding methods are the most rewarding and how a few easy tricks can give an old standby new lift. Recipes: Grill-Roasted Beer Can Chicken for a Charcoal Grill Grill-Roasted Beer Can Chicken for a Gas Grill Pasta Salad with Pesto Equipment Center: Essential Grilling Gadgets
2 votes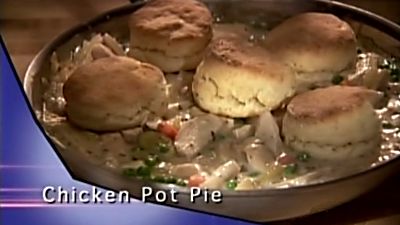 #21 - Faster Family Favorites
Season 7 - Episode 6 - Aired Feb 10, 2007
With these quick recipes, you'll be able to get dinner on the table in a reasonable amount of time—and they'll taste good too. In theory, quick recipes sounds terrific—but we've found most streamlined recipes end up sacrificing flavor for speed and convenience. Take chicken pot pie. Most recipes for quick chicken pot pie are a far cry from the classic comfort food. The filling is not much more than leftover chicken stirred into canned cream of chicken soup and a paltry amount of vegetables—sometimes even canned. These versions are far from the comforting dinner that's always been a family favorite. We aimed to do better. We wanted a really flavorful chicken stew topped with a biscuit crust, and, yes, we wanted it fast. Tamale pie, an already quick dish, has fallen victim to the dump-and-bake approach: combine a can of chili and a can of creamed corn; top with cornbread mix and bake. Tossing cans aside, we set out to make a fresh-tasting, quick tamale pie with a juicy, spicy mixture of meat and vegetables with a quick, homemade cornbread topping. Recipes: Skillet Chicken Pot Pie with Biscuit Topping Skillet Tamale Pie Tasting Lab: Bottled Italian Dressing
3 votes
#22 - Chicken Kiev
Season 7 - Episode 9 - Aired Mar 3, 2007
The hallmark of great chicken Kiev is the rich butter filling that melts into a sauce inside the chicken bundles and contrasts perfectly with the crisp bread crumb crust. Popularized during the heyday of Manhattan's now-shuttered Russian Tea Room, chicken Kiev became one of the restaurant's premier offerings in the 1960s. The well-heeled were quite familiar with this elegant dish of pounded, breaded, and fried chicken breast stuffed with an herb butter that melted into a sauce. Although chicken Kiev's Ukrainian roots remain unclear, its current fate is hardly in dispute: It has become a greasy bundle of poultry with a sandy, disconcertingly peelable exterior and a greasy, leaky center. Commonly found in banquet halls and at catered events, this once highbrow dish has become a self-parody. But after preparing several cookbook versions, we realized that pairing a crisp-fried coating with a delicately flavored butter sauce was a great idea that deserved a revival. A dish as special as chicken Kiev deserves a side dish with equal dazzle. We settled on broccoli and turned to pan-roasting, because it works well with many vegetables, imparting a toasty, caramelized flavor. Broccoli, however, can be fussy because the hardy stalks and delicate florets require different handling. We'd need to find a way to get around those issues. Recipes: Chicken Kiev Pan-Roasted Broccoli Pan-Roasted Broccoli with Lemon Browned Butter Pan-Roasted Broccoli with Spicy Southeast Asian Flavors Pan-Roasted Broccoli with Creamy Gruyêre Sauce Tasting Lab: Sandwich Bread Equipment Center: Cookbook Holders
2 votes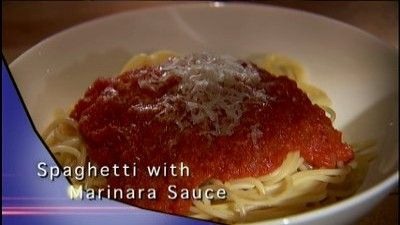 #23 - Even More Italian Classics
Season 7 - Episode 14 - Aired Apr 7, 2007
Just when we think we've become familiar with every Italian dish under the sun, we're pleasantly surprised to come across a dish we'd somehow overlooked. Join us as we resurrect one Italian classic and streamline another. Take chicken francese. It's true that this Italian-style chicken cutlet dish isn't as well known as chicken parmigiana or chicken Marsala, but it's no less delicious. Coated with a thin eggy crust, the cutlets are served in a light, lemony white wine sauce. With just a few simple elements, it's hard to believe that such dish can go wrong, but versions we tried proved otherwise. In some recipes, the egg crust was unappetizingly thick and tough, or turned soggy once coated with the sauce. The sauces we tried weren't much better. While we couldn't detect lemon in some, others made us pucker, or the wine was too overpowering, giving the sauce an unpleasant boozy flavor. We aimed to conquer these issues and turn out a lemony cutlet dish that we'd want to incorporate into our Italian classics repertoire to make again and again. Another Italian classic, the rich tomato sauce marinara, is not a new discovery, but it's one worth a second look in terms of simplifying. The hallmark of this sauce is a depth of flavor achieved by hours of cooking, but what if we didn't have all day? After all, for the modern cook, an all-day marinara, just isn't a reasonable option. We set out to create an authentic marinara with complex flavors without the hours of work involved. Recipes: Chicken Francese Chicken Francese with Tomato and Tarragon Marinara Sauce Tasting Lab: Sleuthing Canned Whole Tomatoes Equipment Center: Hand (Immersion) Blenders—Updated
2 votes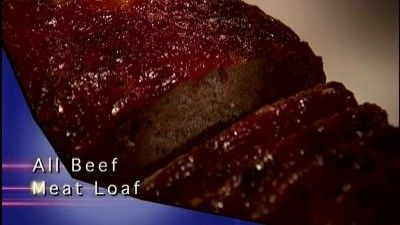 #24 - Meatloaf Dinner
Season 7 - Episode 1 - Aired Jan 6, 2007
Meat loaf is as synonymous with good old-fashioned American cooking as apple pie. While some may prefer meat loaf made with meat loaf mix, a combination of beef, pork, and veal, there's something to be said for an all-beef loaf. An all-beef loaf can have terrific meaty flavor and it's convenient to boot, especially when you can't find meat loaf mix, or just don't want to fuss with buying three kinds of meat. However, a meat loaf made with all beef does require some special handling so that it doesn't taste like a dry, loaf-shaped hamburger. We set out to make a loaf with well-seasoned meat and just enough binder to give the loaf a tender, not tough, texture. In choosing a side dish to partner with our meat loaf, we turned to another old-fashioned dish—skillet-roasted potatoes. Skillet-roasted potatoes are cooked on the stovetop, thus allowing the cook to free up the oven for the main course. We wanted potatoes that are creamy on the inside and crusty on the outside. Some skillet-roasted potatoes can be soggy and greasy—a pitfall we'd need to avoid in developing our recipe. Recipes: Glazed Meat Loaf or All Beef Meatloaf Skillet-Roasted Potatoes Skillet-Roasted Potatoes with Garlic and Rosemary Skillet-Roasted Potatoes with Lemon and Chives Spicy Skillet-Roasted Potatoes with Chili and Cumin Tasting Lab: Ground Beef Equipment Center: The Tong Show—Kitchen Tongs Science Desk: How Gelatin Mimics Veal
2 votes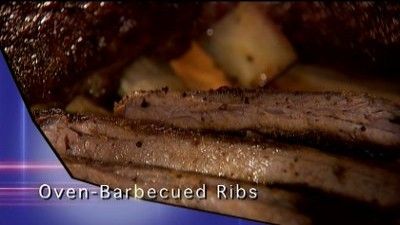 #25 - Rainy Day Barbecue
Season 7 - Episode 20 - Aired May 19, 2007
If you're a fan of barbecue but never thought it could be replicated indoors, our menu should change your mind. For many of us, it doesn't seem fair that we can only enjoy barbecue during the short summer months. What about year-round cravings? Take barbecued ribs. If it's February and a hankering for ribs strikes, does that mean a trip to a local barbecue joint or could we find the answer in our home kitchen? We wanted to develop a recipe for oven-barbecued ribs, so even in the darkest, coldest winter months, we could satisfy our barbecue urges. And these ribs would need to stand up to their outdoor counterparts: tender, fall-off-the-bone meat infused with smoky flavor. Rich, meaty ribs are best enjoyed with a side of tangy coleslaw—specifically buttermilk coleslaw. But while buttermilk provides a trademark tang, it can also make a dressing so thin that it sinks to the bottom of the bowl instead of clinging to the shreds of cabbage. Cabbage poses its own challenges too. We wanted even shreds that were easy to fork and toss with the dressing. And, we wanted crisp cabbage that won't leach moisture into our dressing, diluting its flavor and turning our coleslaw bland. Recipes: Oven-Barbecued Spareribs Quick Barbecue Sauce Creamy Buttermilk Coleslaw Buttermilk Coleslaw with Green Onions and Cilantro Creamy Buttermilk Coleslaw with Lemon and Herbs Tasting Lab: Is There a New King of Ketchup?
1 votes