The Best Episodes of The Great British Bake Off
Last Updated: May 21, 2019
The Great British Bake Off sees passionate home bakers take part in an elimination competition to test every aspect of their baking skills. Each week the surviving bakers are put through three challenges in a particular baking discipline, such as cake, pastry, pies, bread, or biscuits. Round One is the Signature Challenge, which contestants will have had a chance to practice. However Round Two, the Technical Challenge, is unknown to them until filming, and they are given identical ingredients and a vague recipe to follow. Finally, the Showstopper Round tests their ability to impress the judges with outstanding workmanship, decoration, and design. Judging the baking are professional baker Paul Hollywood and food writer Mary Berry, who was replaced by restaurateur Prue Leith after the show's move from the BBC to Channel 4.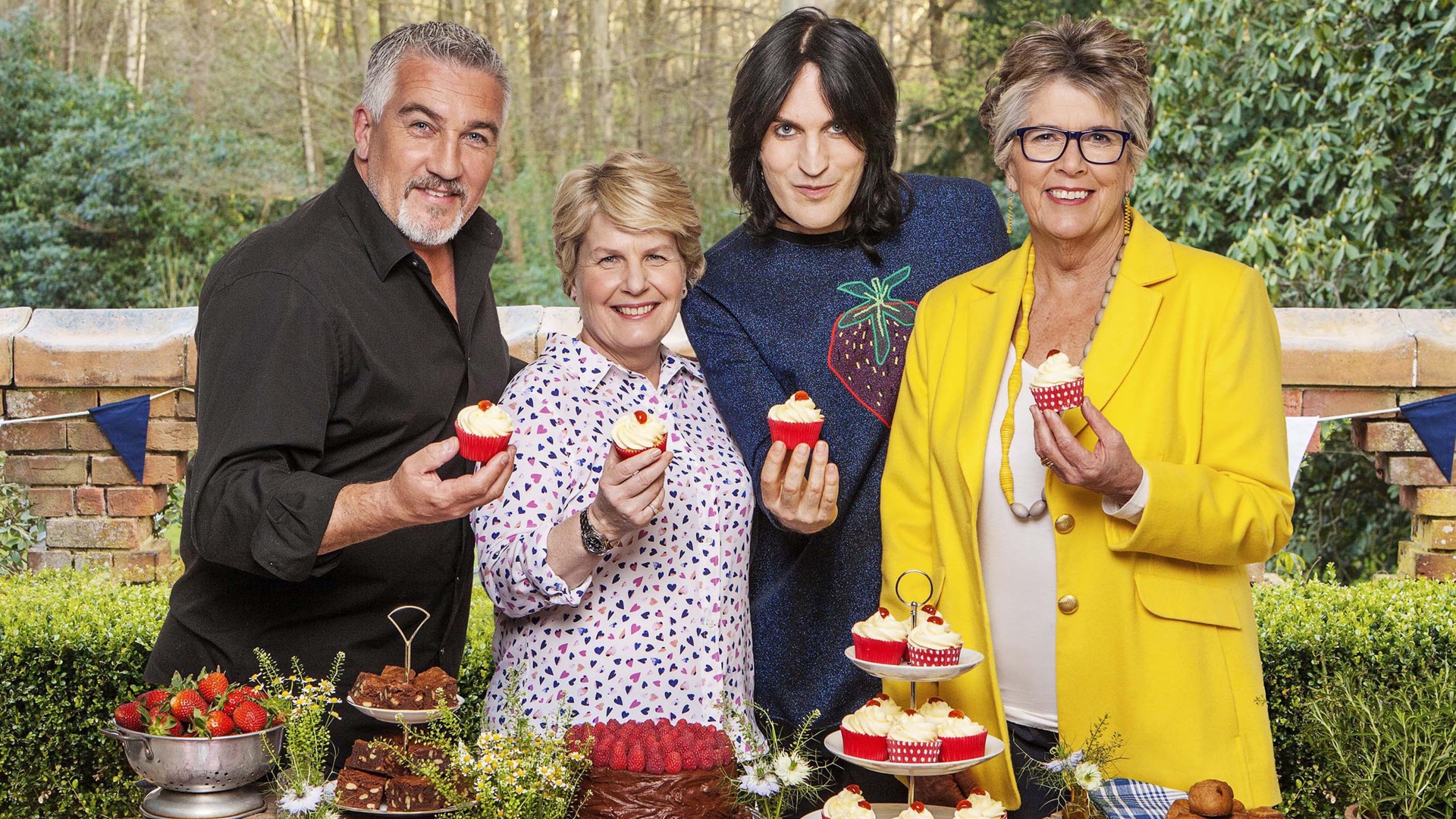 #1 - Masterclass 3
Season 5 - Episode 14
Once again taking over the Bake Off tent, Mary and Paul tackle the signature, technical and show-stopper challenges from the second half of the series. Just as the challenges got harder for the bakers, Mary and Paul must also make their more elaborate bakes, showing us how to achieve the perfect results at home. Mary makes a swirling chocolate and orange tart and the most complicated technical challenge of the series, the Swedish prinsesstarta. Paul dusts off his pastry skills making mini sausage plaits and demystifies the delicious kouign amann, which so baffled the bakers in the tent. Finally, Mary constructs her own version of the two-tiered dobos torte, complete with caramel of all kinds, with hints and tips on how to achieve perfection at home.
10 votes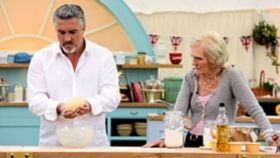 #2 - Masterclass
Season 3 - Episode 11
It is the calm after the baking storm, and Paul Hollywood and Mary Berry take over the Bake Off tent to show how the technical challenges should be done. Free from the frenzy of whipping, piping and kneading, Mary and Paul tackle treacle tarts, rum babas, creme caramels, hand raised pies and Paul's infamous eight-strand plaited loaf. Going through every step of the first five technical recipes of the series, they show exactly how to avoid the mistakes some of the bakers made.
39 votes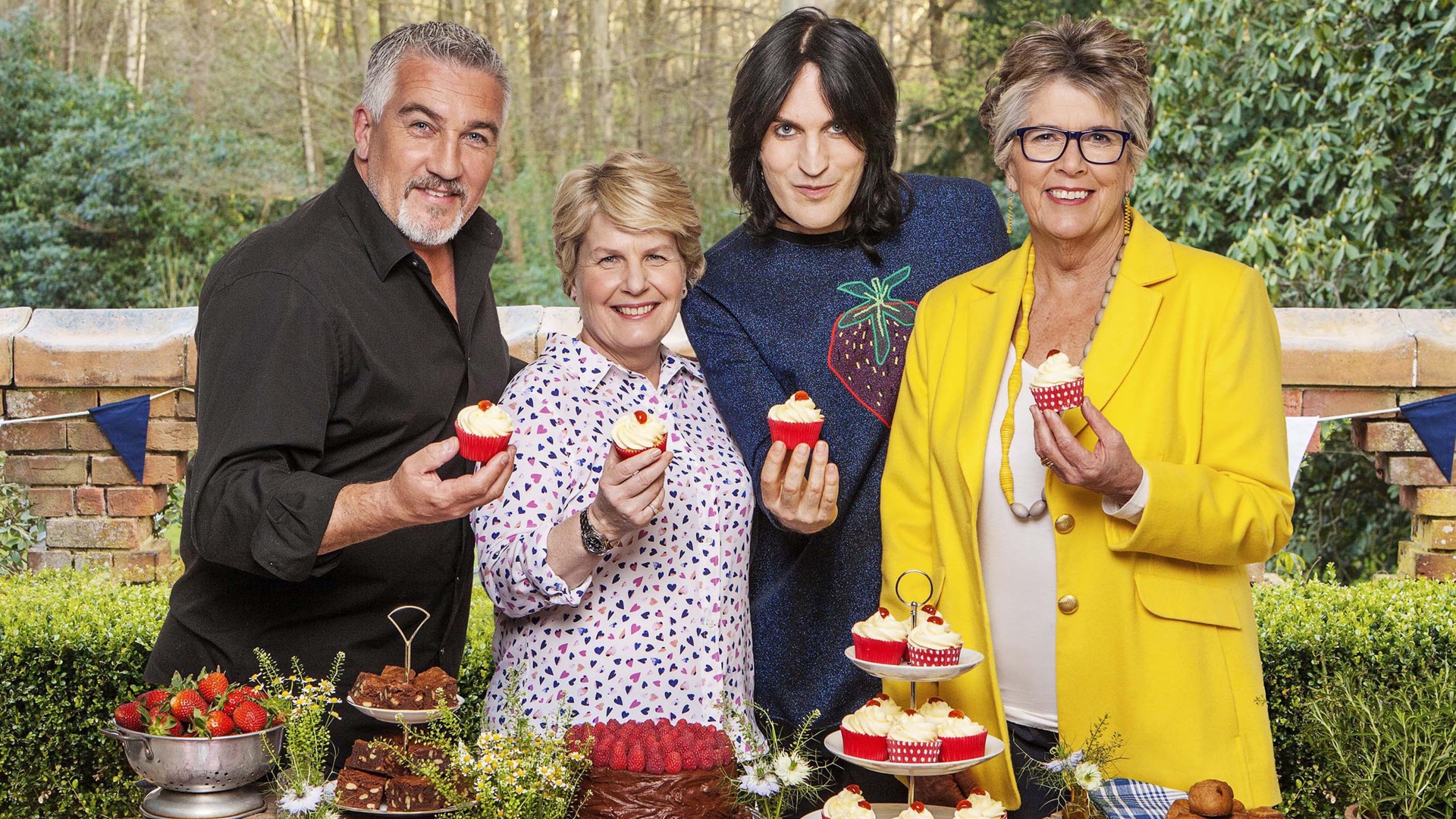 #3 - Masterclass 1
Season 5 - Episode 11
After 10 weeks of stiff competition, calm finally descends on the Bake Off tent as judges Paul Hollywood and Mary Berry take up the reins to demonstrate how they would have tackled the contest's signature, technical and showstopper challenges had the roles been reversed. They begin with tasks from the first two weeks of the series, with Paul making a blackcurrant and liquorice Swiss roll and two types of savoury biscuits, while Mary prepares a cherry cake with lemon icing, Florentines and miniature classic coffee and walnut cakes.
24 votes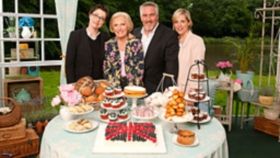 #4 - Masterclass
Season 3 - Episode 13
Mary Berry and Paul Hollywood are back in the Bake Off tent to show exactly how to tackle the remaining technical challenge recipes from the series. From the queen of puddings to chocolate tea cakes, jam doughnuts, fraisier cake and fondant fancies, Mary and Paul prove that no bake is too big or too small. They go through every step in detail to show how to avoid the mistakes some of the bakers made
30 votes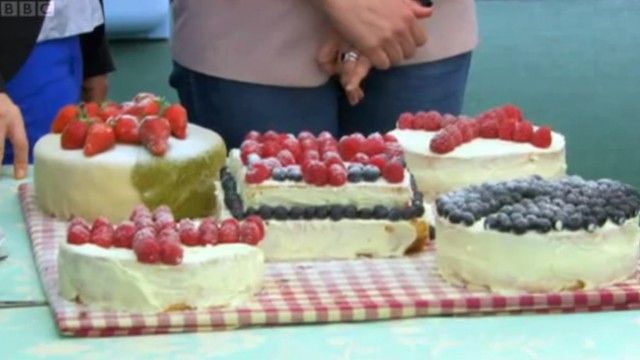 #5 - The Final
Season 3 - Episode 10
After weeks of pastries, cakes and bread, three bakers have made it to the final. They now must face the most demanding of challenges yet as every aspect of their baking skill is scrutinised. To prove themselves to judges Paul Hollywood and Mary Berry, they must create pastry perfection with a signature pithivier. Then on to one of the most intricate technical challenges ever devised - fondant fancies. Finally, it all comes down to their last ever showstopper, creating a masterpiece with a notoriously difficult chiffon sponge. After two days of baking, only one of the finalists can claim the title, winner of The Great British Bake Off.
127 votes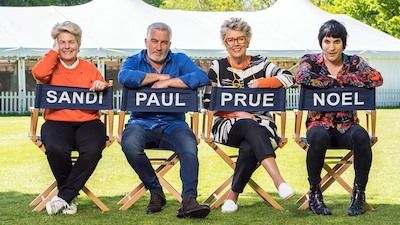 #6 - Final
Season 9 - Episode 10
Noel Fielding and Sandi Toksvig present the 2018 grand final, as the three remaining bakers compete to impress judges Paul Hollywood and Prue Leith and take home the trophy. For the final three challenges, they must prepare and decorate doughnuts, followed by a deceptively simple technical, and climaxing with an intricate, multi-layered, edible landscape showstopper. Last in the series.
148 votes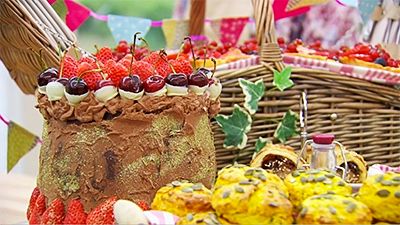 #7 - The Final
Season 7 - Episode 10
It is the final, and with just three of the original twelve bakers remaining. The theme for the final is a Royal Bake Off, as the tent plays host to three challenges to impress the Queen.
308 votes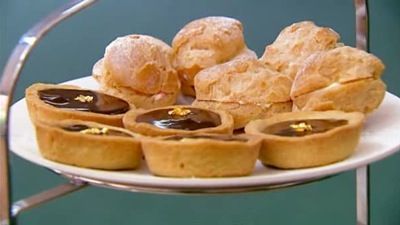 #8 - Tea Party
Season 1 - Episode 6
It's the Grand Final and the last three surviving contestants face their biggest challenge yet - baking for the Bake Off's Afternoon Tea Party. In order to be crowned the victor, they will need to bring together all of their skills, making cakes, bread and pastry.
152 votes
Writers: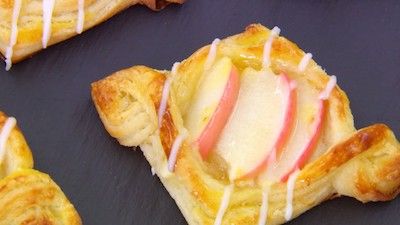 #9 - The Final
Season 5 - Episode 10
The three finalists face a Signature Challenge in which they have just three hours to prove they have mastered a pastry technique that usually takes a whole day. They then have to tackle a Technical Challenge without the aid of a recipe, before rustling up a Showstopper that turns sponge, caramel, choux pastry and petits fours into a winning combination.
119 votes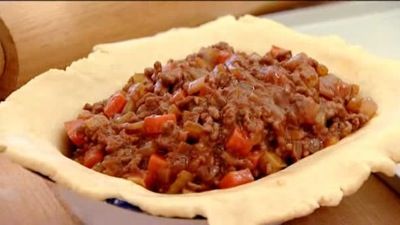 #10 - Pastry
Season 1 - Episode 5
It's the penultimate round and as the travelling marquee pitches up in the Cornish village of Mousehole, it's time for the bakers to get to grips with the most difficult of all baking skills – pastry. They bake their own versions of hearty British pies, get down to details with exquisite pastry canapés, and take a crash-course in crimping for this week's surprise bake. While they're rubbing-in and rolling-out, Mel and Sue will be finding out that Britain's earliest pies really were humble, how pastry became an art form and how pies used to have a more sinister side. Then judges Mary Berry and Paul Hollywood will decide who will be the final three to go through to the final.
154 votes
Writers: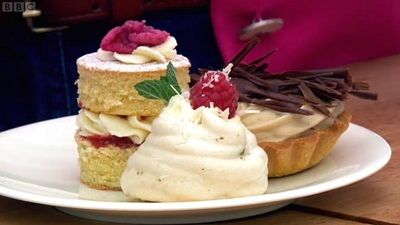 #11 - The Final
Season 2 - Episode 8
It's the grand final for the contestants and after seven tough weeks the three finalists face their biggest challenge yet – baking for The Great British Bake Off's street party. They will be baking for judges Mary Berry and Paul Hollywood, but also friends, family and former Bake Off contestants. Our finalists will reach new height of baking. They will be making a selection of petits fours and puff pastry, a first for The Great British Bake Off. They also be baking mille-feuille, mini Victoria sponges, strawberry and cream meringue nests and miniature strawberry and rhubarb cheesecakes. Who will be crowned as Britain's best amateur baker on Great British Bake Off 2011? If sonly it could be all of of them…
162 votes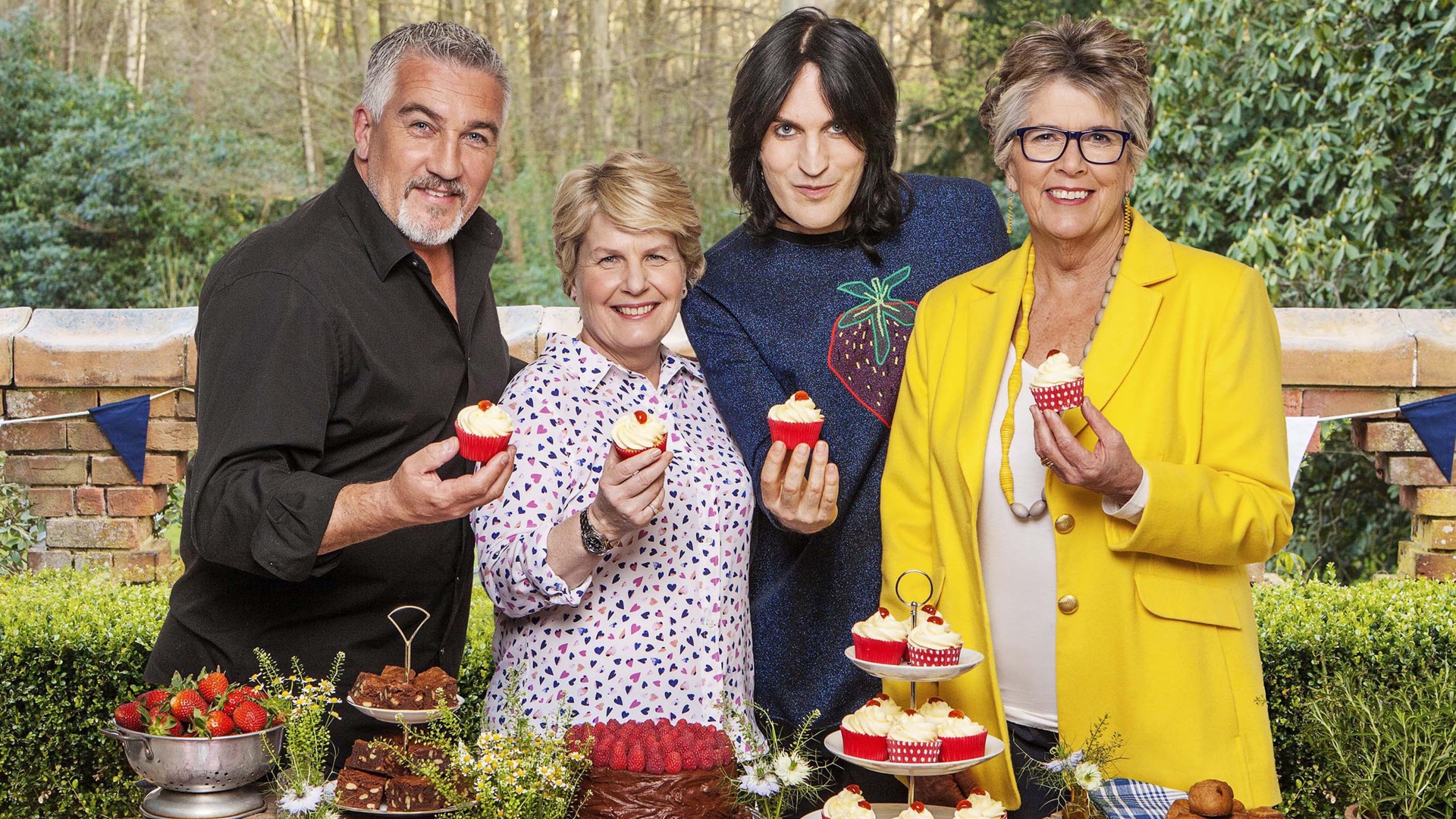 #12 - Masterclass 2
Season 5 - Episode 12
Back in the Bake Off tent, Mary Berry and Paul Hollywood roll up their sleeves, baking the challenges that they set the bakers in bread and desserts weeks on the Great British Bake Off. Paul takes us through his ciabatta technical and his show-stopping roquefort and walnut loaf one step at a time and Mary shows us how to make her layered tiramisu cake from desserts week. Paul shows his saucy side with chocolate volcano fondant puds and Mary finishes off with her flamboyant neapolitan baked alaska.
21 votes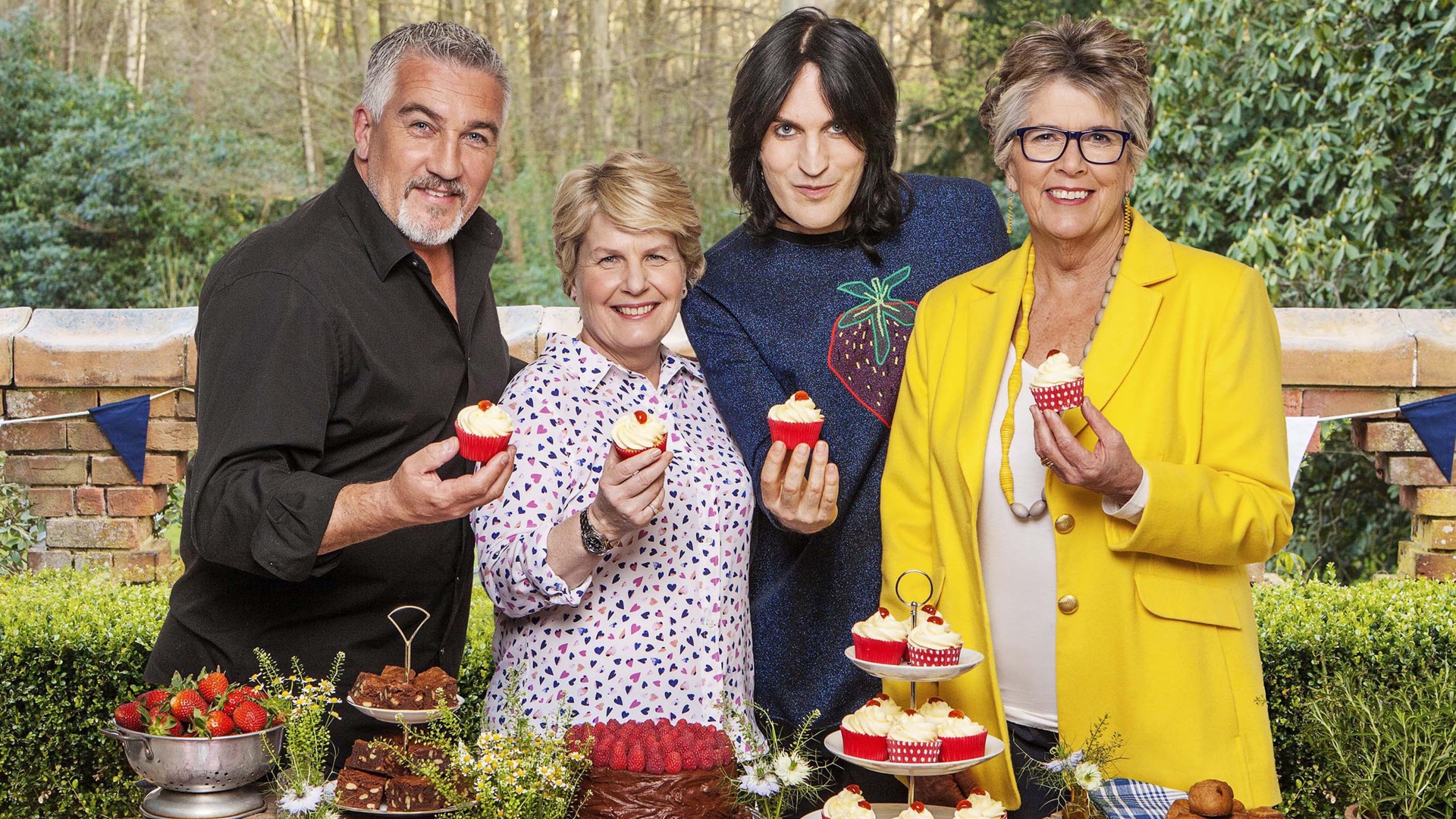 #13 - Chocolate
Season 6 - Episode 9
The pressure is on, as the remaining bakers must get to grips with one of the most difficult ingredients, chocolate.
190 votes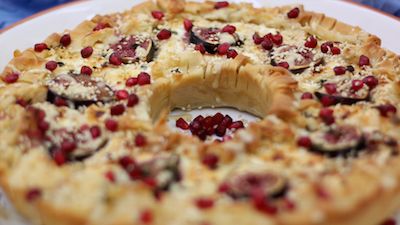 #14 - Pies and Tarts
Season 4 - Episode 4
It's week four in the tent and the baking is getting serious, as the remaining bakers put on their pinnies to pimp up pies and tarts. From the country's oldest known cookbook, we discover the almost 700 year old history of the English custard tart. It might once have been popular at the decadent court of King Richard II but it is now a technical challenge in the Bake Off tent, one which causes more than the intended wobble for the bakers. Starting with what should be a home baker staple, their signature double-crusted fruit pies present a challenge to even the most experienced bakers, let alone the one baker who has a deep-hatred of all things fruit, and the showstopper sorts the bakers from the boys, as they set about making a filo pie centrepiece. Mel and Sue come to their aid as the bakers' nerves are stretched tighter than the filo pastry they are making from scratch.
150 votes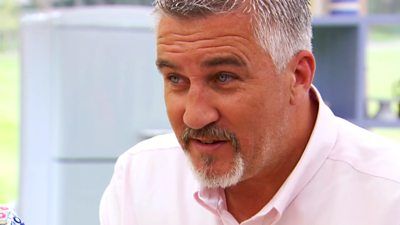 #15 - Tudor Week
Season 7 - Episode 8
For the first ever Tudor Week, the bakers face pies, biscuits and a marzipan showstopper.
311 votes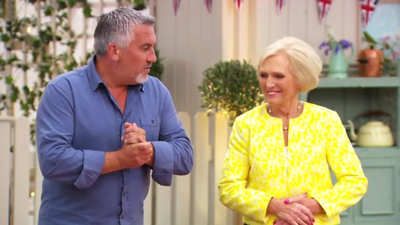 #16 - Bread
Season 6 - Episode 3
The ten remaining bakers tackle quick breads, baguettes and 3D bread sculptures. Starting with the signature challenge, the bakers must tackle a Bake Off first and make quick breads - with no proving necessary, the bakers have an hour and a half to get creative with their flavours. Ranging from sweet chocolate loaves to manchego and prosciutto stuffed bread, the finished loaves are a delight, and one even earns a handshake from Paul. In another Bake Off first, Paul sets baguettes as the technical challenge. A seemingly simple recipe, everyone knows what a baguette looks like... or do they? The pressure of the tent gets to a few of the bakers, and the finished baguettes result in one of Paul's most brutal judgings. For their show-stopper, the bakers must make edible 3-D bread sculptures. As one baker says, 'it's doughverload', with another making enough bread to start up his own bakery. Mary and Paul have to work their way through a bicycle, a snake, an array of flowers, a lion and even the Brighton Pavilion, all made of bread. The results are impressive - so much so that one baker renders Paul speechless by making the best bread sculpture he's ever seen.
182 votes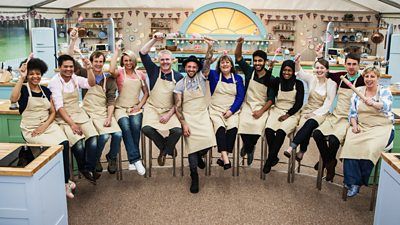 #17 - Class of 2015
Season 7 - Episode 11
A catch-up with the contestants from The Great British Bake Off 2015.
96 votes
Watch on Amazon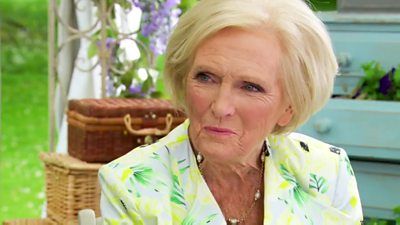 #18 - Botanical Week
Season 7 - Episode 6
Mary and Paul set three challenges inspired by nature for Botanical Week.
307 votes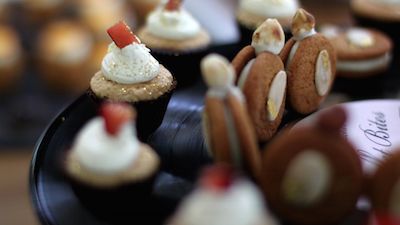 #19 - Desserts
Season 4 - Episode 3
It's week three, and the heat in the kitchen is already too much for some, as the remaining 11 bakers get ready to deal with desserts. Mary and Paul are upping the ante. Having survived cake and bread, this is the first week we see the bakers having to multi-task across several different baking skills at the same time; a signature trifle combining biscuit, cake, jelly or custard in perfectly distinct layers; a technically difficult task of making floating islands, which result in various forms of unrecognisable landmass by the end of the bake and a showstopper that pulls out all the stops, getting the bakers to juggle 24 petit fours that the judges might finally deem acceptable. They are taking no prisoners, and for the first time ever, there's a baking burglary in the Bake Off tent and it becomes a crime scene. Mel explores the origins of the trifle and discovers how it was transformed in the Georgian era from an elitist dessert for the aristocracy to a dish that was accessible to the masses.
153 votes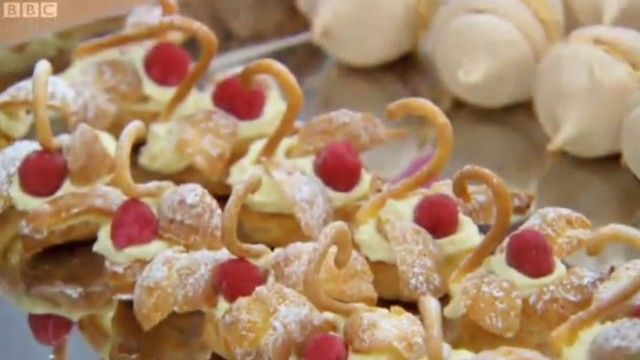 #20 - Patisserie
Season 3 - Episode 9
There are only four bakers left vying for a place in the much sought-after final of the Great British Bake off. The weight of the occasion is getting to the most unflappable of the bakers as they frantically work against the clock to deliver petits fours to Paul and Mary's exacting standards. The hardest technical bake ever seen on Bake Off finds two of the bakers left wanting as their fraisier cakes collapse. It's possible to hear a pin drop in the kitchen as the bakers pull out the stops for their showstopping choux gateaus. Paul and Mary think they have seen it all until they are presented with a tribute to the Tour de France..
126 votes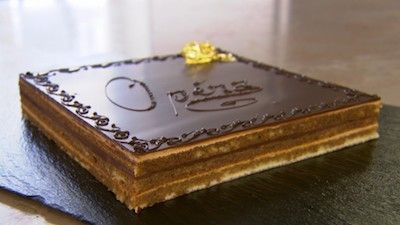 #21 - French Week
Season 4 - Episode 9
It is the semi-final and there are just four bakers left. This round is the French round and the all-female semi-finalists have just three French bakes standing between them and a place in the final. The signature challenge raises the stakes, tasking the bakers to make three different types of savoury canapé in just two and a half hours. One type must be choux, the second another type of pastry such as shortcrust or rough puff, and the third can be anything of their choice, from biscuits to scones to dim sum. Mary and Paul will be looking for a professional finish and with so many techniques to cram into such a short time frame, there will be no room for mistakes. The technical challenge requires the bakers to combine techniques they have shown throughout the series, this time all packaged into a recipe for the complex Charlotte Royal, which combines the perfect swiss roll surrounding a delicate bavarois, set with gelatin to firm a firm dome once turned out - hopefully. The final challenge is a truly iconic French patisserie, the opera cake. Whilst Mel travels to the Paris Opera House to discover where the dessert originated, the semi-finalists battle to create the distinctive layers in their own take on the classic that will hit the right note with the judges.
137 votes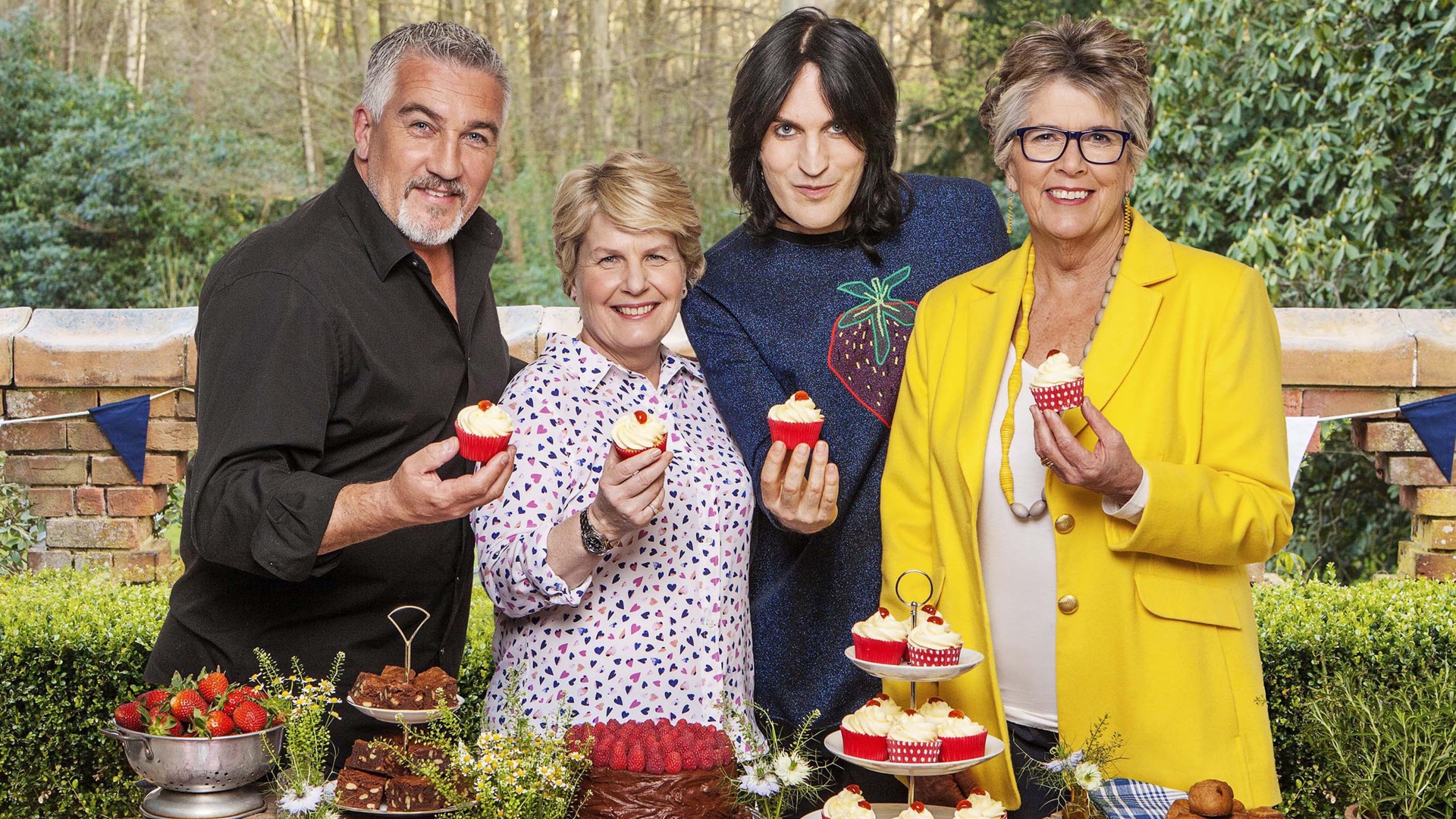 #22 - Class of 2012
Season 4 - Episode 11
Each year thousands of people apply to The Great British Bake Off and only a handful are chosen, but what exactly is it like to take part? Talking candidly about their experience, the Class of 2012 return to the Bake Off tent to give a special insight to life inside the tent. They divulge how it felt to face the steely blue eyes and judgement of Mary and Paul, how they coped with having ingredients siphoned off by Mel and Sue, and to what extent practising bagels, pies, petit fours, meringues, hidden design cakes and gingerbread constructions took over their lives. Reliving their perfectly risen highs and soggy bottom lows, the bakers also reveal how their experience in a tent, in the middle of a field, in extreme weather conditions, has changed their lives.
106 votes
Watch on Amazon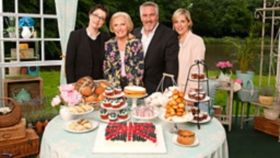 #23 - Revisited
Season 3 - Episode 12
A year after taking part, we catch up with the bakers from series 2 of The Great British Bake Off. What was it really like to compete in the tent, be judged by Mary Berry and Paul Hollywood, and comforted by Mel Giedroyc and Sue Perkins? And how has their shared love of baking and appearing on the series changed their lives?
27 votes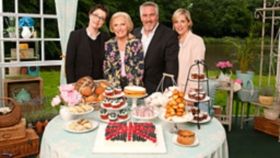 #24 - Masterclass
Season 3 - Episode 14
With the Bake Off tent all to themselves, Mary Berry and Paul Hollywood show, for the first time ever, which signature bakes they would have chosen if they had been in the bakers' shoes. Armed with sieves and spatulas, they show their signature sponge puddings, flat breads, wellingtons, sweet buns and tarte tatins. They go through every step of their recipes, with no soggy bottoms in sight, proving that anybody can give baking a go if they follow their advice.
26 votes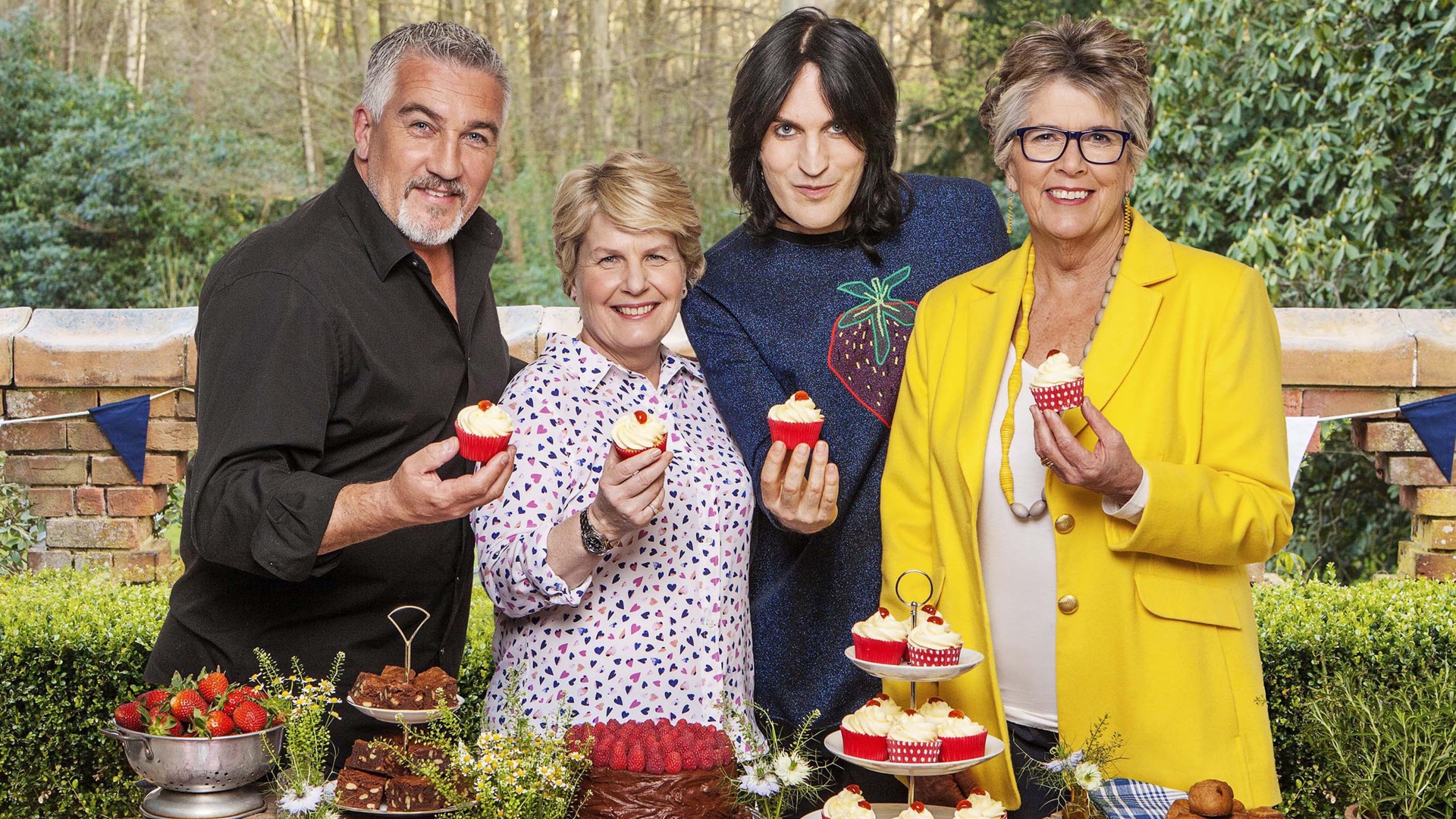 #25 - The Final
Season 6 - Episode 10
Only three of the original twelve bakers remain. They've made it to the final. Over 27 challenges, they've worked their way through every baking discipline Mary and Paul have thrown at them - from cakes to bread, pastry to puddings, and biscuits to chocolate. Along the way they have tackled recipes from the 70s and 80s, they've gone back to the Victorian era, they've made gluten-free bread, strange meringue concoctions, incredible constructions out of biscuits, bread and choux... They have all survived, and now they face their last three challenges. The signature challenge sees the finalists tackle enriched dough to create delicious filled iced buns. The technical requires them to conquer something they have all struggled with, and finally, for their last ever showstopper, they must make a classic British cake. Mary and Paul expect nothing short of perfection. So who will hold their nerve? Who will be crowned winner of The Great British Bake Off 2015? On your marks, get set... bake!
83 votes