The Best Episodes of Good Eats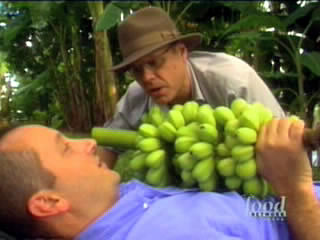 #1 - Top Banana 8.93
Season 7 - Episode 20
There's a lot more under that peel than most folks think. Learn more about the many varieties available in the US and how they like to be handled. Take a side trip through plantains, learn how to make an amazingly fast banana bread and classic Bananas Foster... with fire and everything. Recipes: Banana Ice Cream Banana's Foster Fried Plantains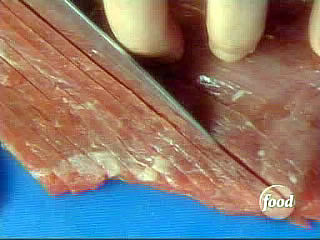 #2 - Urban Preservation II: The Jerky 8.92
Season 9 - Episode 3
Alton Brown takes us on a tour of beef jerky from its ancient beginnings to shopping for it, making it, and cooking with it. Recipes featured in this episode: Beef Jerky. Jerky Tomato Sauce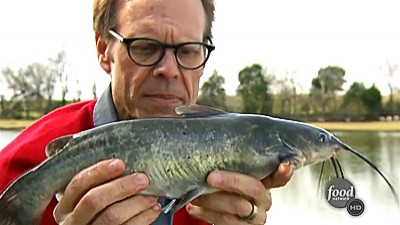 #3 - The Catfish Will Rise Again 8.88
Season 13 - Episode 18
After confessing a long-lived love for catfish, host Alton Brown sets out to modernize its image.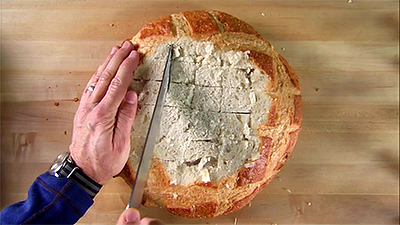 #4 - The Proof is in the Bread Pudding 8.86
Season 14 - Episode 19
Host Alton Brown uses a scientific secret formula in an attempt to devise the definitive bread pudding.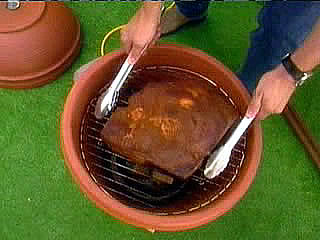 #5 - Q 8.83
Season 7 - Episode 2
Host Alton Brown thinks he's cracked the code to true 'cue: brined pork, a flower pot, a trashcan, hardwood smoke and a lot of patience. Recipes : Pulled Pork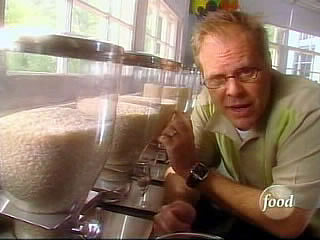 #6 - Do The Rice Thing 8.82
Season 8 - Episode 22
To most Americans rice means long grain, white grains. But we're missing out on the marvels of short, medium and brown grains. Join host Alton Brown as he stirs up a risotto, makes a rice salad and delves deep into a mixed bag of starch. Recipes: Baked Brown Rice Brown Rice Salad Wild Mushroom and Asparagus Risotto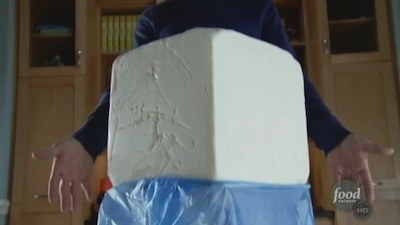 #7 - Live and Let Diet 8.77
Season 13 - Episode 13
Alton discusses the eating plan that helped him lose 50 pounds.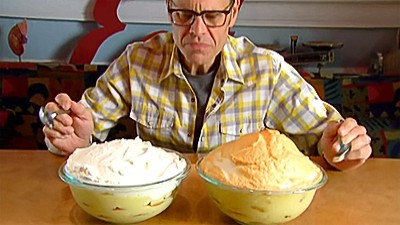 #8 - Yes We Have No Banana Pudding 8.76
Season 14 - Episode 6
Whether you like them cool and cream topped or warm with a crown of meringue, odds are if you're a banana pudding fan it's been a long time since you smiled. That's all about to change.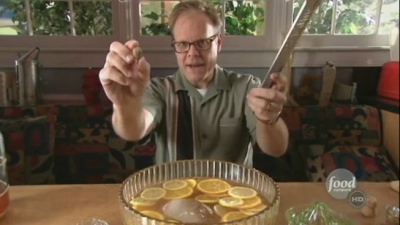 #9 - Feeling Punchy 8.74
Season 13 - Episode 6
Despite its long and noble history, punch rarely receives the respect it deserves so host Alton Brown begins a quest to return the drink to its rightful culinary position.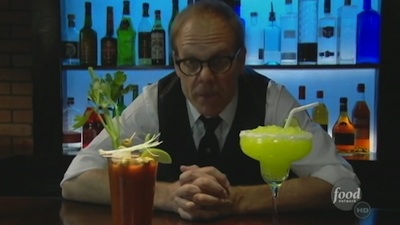 #10 - Raising the Bar Again 8.69
Season 13 - Episode 14
Join Alton Brown as he deconstructs the Margarita and Bloody Mary and reconstructs them with a classic formula Good Eats style.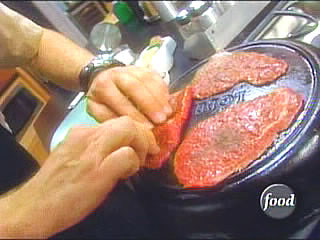 #11 - Flat is Beautiful II 8.68
Season 8 - Episode 3
These days we're all looking for ways to make more out of less. Alton Brown's favorite strategy: flatten meats wafer thin and cover them with flavor. New looks at old classics like Chicken Kiev, Turkey Piccata and Carpaccio. Recipes: Beef Paillard Chicken Kiev Turkey Piccata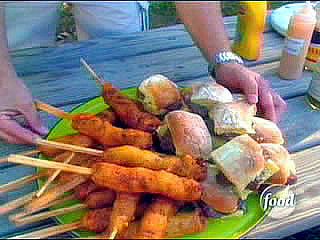 #12 - The Man Food Show 8.67
Season 7 - Episode 15
Just in time for the big game, a show all about food best consumed in a lazy-boy: real, honest to goodness corn dogs and basket burgers (those little single bite burgers that are so darned good). Recipes: Corn Dogs Mini Man Burgers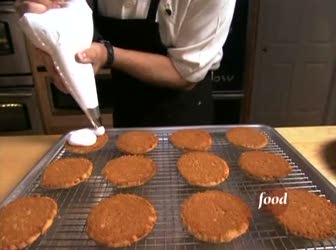 #13 - Puff the Magic Mallow 8.67
Season 11 - Episode 12
From their swampy origins to modern machine molds, host Alton Brown shares the sweet, sticky science behind homemade marshmallow. Recipes: Homemade Marshmallows Ambrosia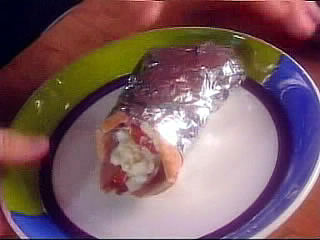 #14 - My Big Fat Greek Sandwich 8.67
Season 8 - Episode 20
The gyro may just be the perfect sandwich. Too bad you can't make one at home.or can you? Join host Alton Brown as he tackles rotisseries, tzatziki sauce and a pile of broken plates. Recipes : Gyro Meat with Tzatziki Sauce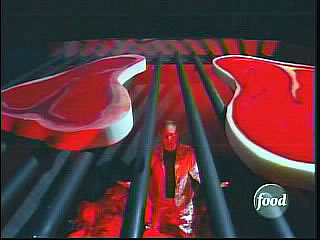 #15 - Tender Is the Loin 2 8.66
Season 9 - Episode 17
Alton takes another look at the one of the single best (and most expensive) cuts of meat, the tenderloin. Recipes featured in this episode: Center Cut Tenderloin Roast, Chain of Bull Cheese Steaks. Beef Carpaccio, and Stuffed Tenderloin.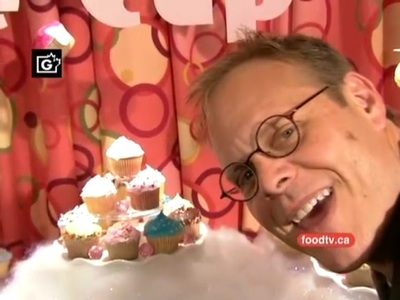 #16 - Honey, I Shrunk the Cake 8.64
Season 11 - Episode 19
Join host Alton Brown as he breaks the trend toward an overly sweet and fussy pastry and gets us back to the original chiffon cupcake that will make you feel like a kid again. Recipes: Chiffon Cupcakes Chocolate Chiffon Cupcake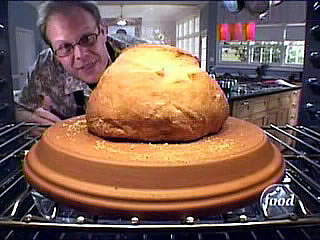 #17 - Dr. Strangeloaf 8.63
Season 8 - Episode 19
Tune in as Alton shows us how to create a great loaf of bread. Recipes: Very Basic Bread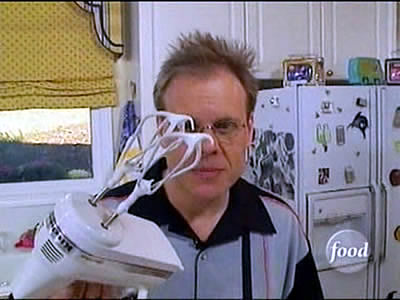 #18 - Let Them Eat Foam 8.59
Season 4 - Episode 6
Chocolate layer and sheet cakes are more American than apple pie, yet few of us ever bake them anymore. We're going to change all that. Shop for cake pans, learn everything you need to know to keep your foam from flopping and produce a heavenly cake.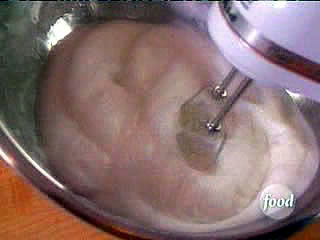 #19 - Egg Files V: Quantum Foam 8.58
Season 6 - Episode 5
The word "souffle" has instilled fear in cooks for ages. Host Alton Brown believes a strong dose of science is all that's needed to get control of your egg foam. Learn the ins and outs of the cheese souffle, and how to manage the heat in your oven. Recipes: Cheese Souffle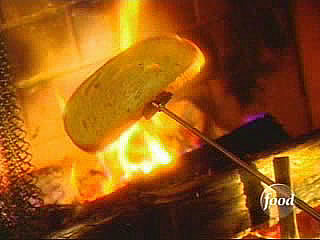 #20 - Toast Modern 8.57
Season 7 - Episode 19
Some of the world's greatest dishes...Bruschetta, French Toast, Welsh Rabbit to better croutons to your basic breakfast shingle, toast is an example of good eats that could usually be a whole lot better. Recipes: French Toast Bruschetta Welsh Rarebit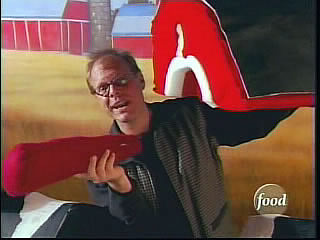 #21 - Tender is the Loin 1 8.56
Season 9 - Episode 15
Alton looks at the one of the single best (and most expensive) cuts of meat, the tenderloin. Recipes featured in this episode: Steak au Poivre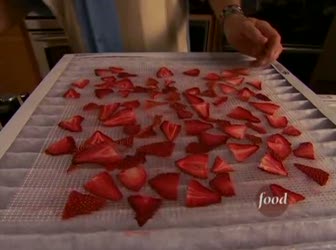 #22 - Whithering Bites 8.56
Season 11 - Episode 6
Dried fruit may not be glamorous, but what it lacks in fashion it more than makes up for in flavor and versatility. Recipes: Dried Fruit Individual Fruit Compote Pies Sweet Dried Fruit Compote Trail Mix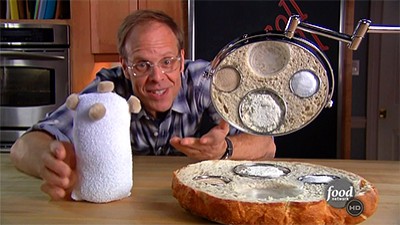 #23 - Roll Call 8.56
Season 14 - Episode 20
Host Alton Brown harnesses the power of yeast to put classic rolls back onto the American dinner table.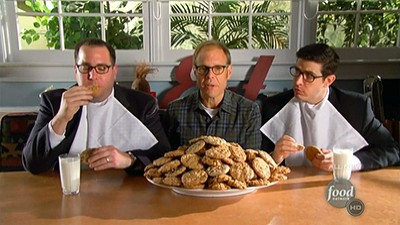 #24 - Oat Cuisine II 8.55
Season 14 - Episode 9
Host Alton Brown helps you get more oats in your diet with some very surprising culinary incarnations.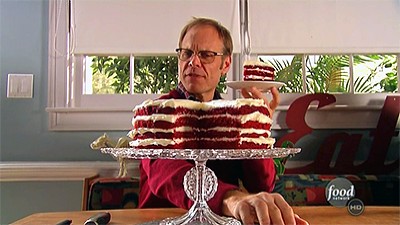 #25 - Devil Of A Cake 8.55
Season 14 - Episode 15
Do you have to tangle with dark forces in order to create a quality Devil's Food Cake or its crimson kin, Red Velvet? Yes you do. And it's called cocoa powder. Join host Alton Brown as he reinvents the classics.