The Best Episodes of Alaska State Troopers
Last Updated: Nov 7, 2017
They are the first line of defense on the last frontier, the roughly 400 state troopers who patrol the rugged and unforgiving terrain of America's largest state — Alaska. One of the toughest law enforcement agencies in the nation, these officers often travel hundreds of miles in piercing subzero temperatures to uphold the law. Responding by land, air and sea — with backup sometimes days away — they face danger to protect the people and wildlife of Alaska.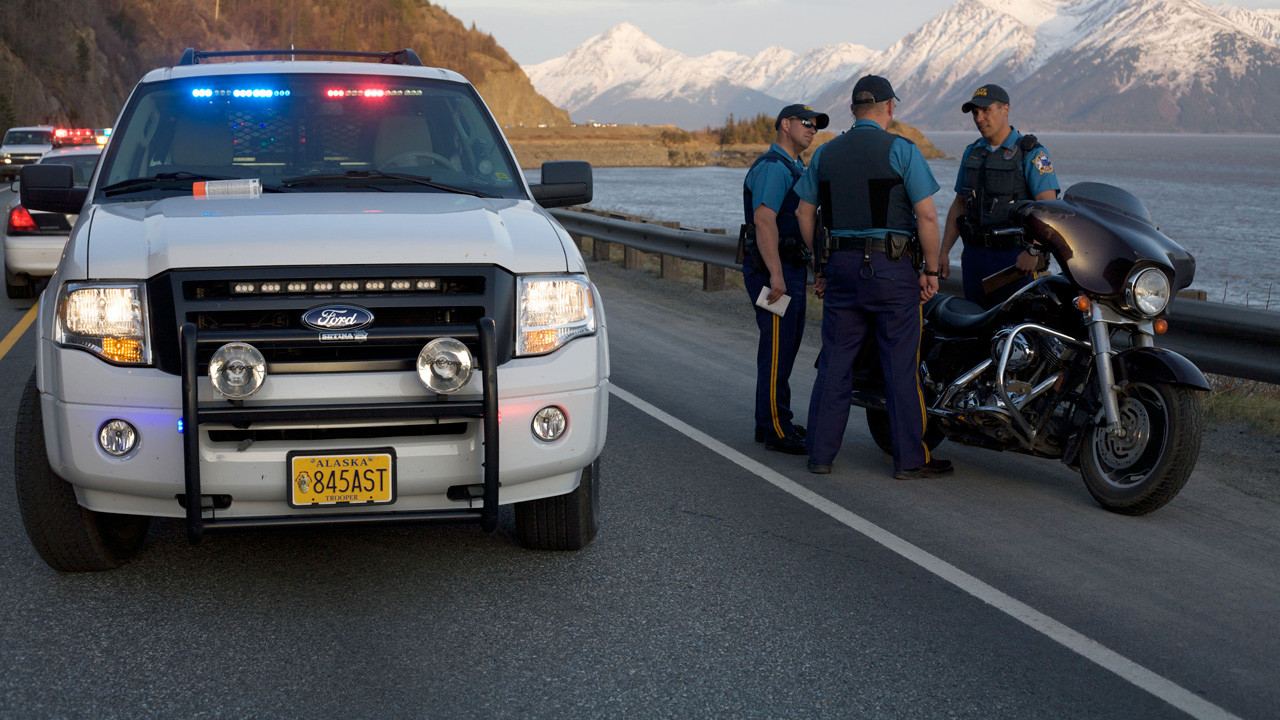 #1 - Madman Manhunt
Season 3 - Episode 6
Trooper Garcia is hot on the trail of a wanted suspect who's known to be armed and dangerous. When Garcia catches up to the suspect, he refuses to cooperate and Garcia is forced to use pepper spray to subdue him. In Wasilla, its opening day of hunting season and a call comes in of a shot "cow", or female moose. Usually killing a female moose can bring up to a $5,000 fine and a year in jail but since it was an accident and the shooter, a minor, called it in himself, he's let go.
16 votes
Watch on Amazon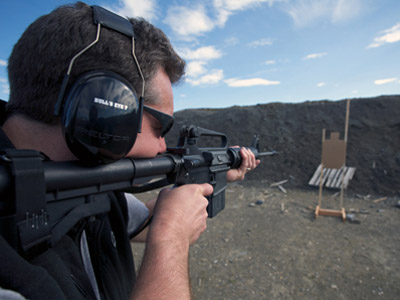 #2 - Alaskan Justice
Season 1 - Episode 6
Watch as the Troopers special drug unit goes undercover to set up an Oxycontin dealer in the western outpost of Bethel. Even with its remote location, Bethel has its share of big-city drug problems. The Western Alaska Alcohol and Narcotics Team (WAANT) is a task force that combats the illegal sale of drugs and alcohol in "Bush" Alaska. Follow from set up to exciting bust as an investigator goes undercover to make an Oxycontin buy from a known dealer. Then, troopers investigate domestic calls in Bethels neighborhoods and patrol the highway in the Mat-Su Valley. Later, another trooper takes to the waters of the Sitka Sound to assist in an ATV crash investigation, and wildlife troopers travel miles off the beaten path to patrol frozen lakes.
19 votes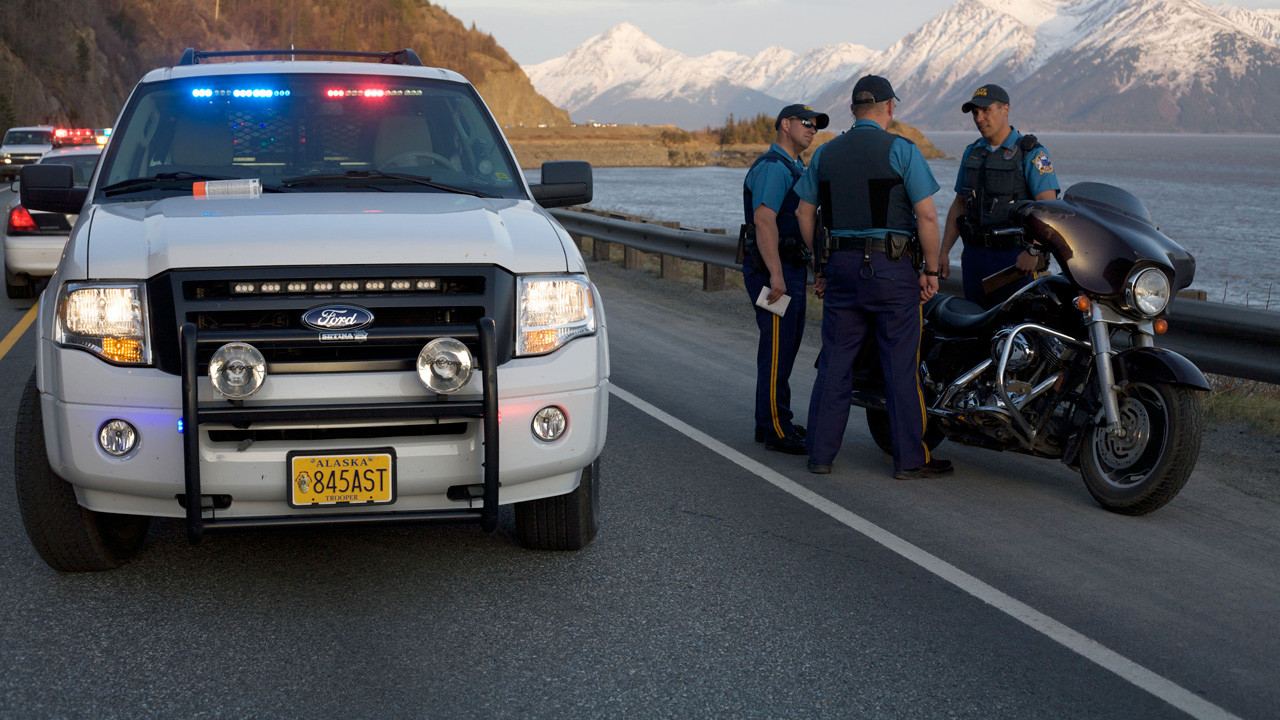 #3 - Justice Below Zero
Season 2 - Episode 3
From search and rescue missions atop massive mountains to street crime in the freezing Alaska night, there's nothing Alaska State Troopers won't tackle.
15 votes
Watch on Amazon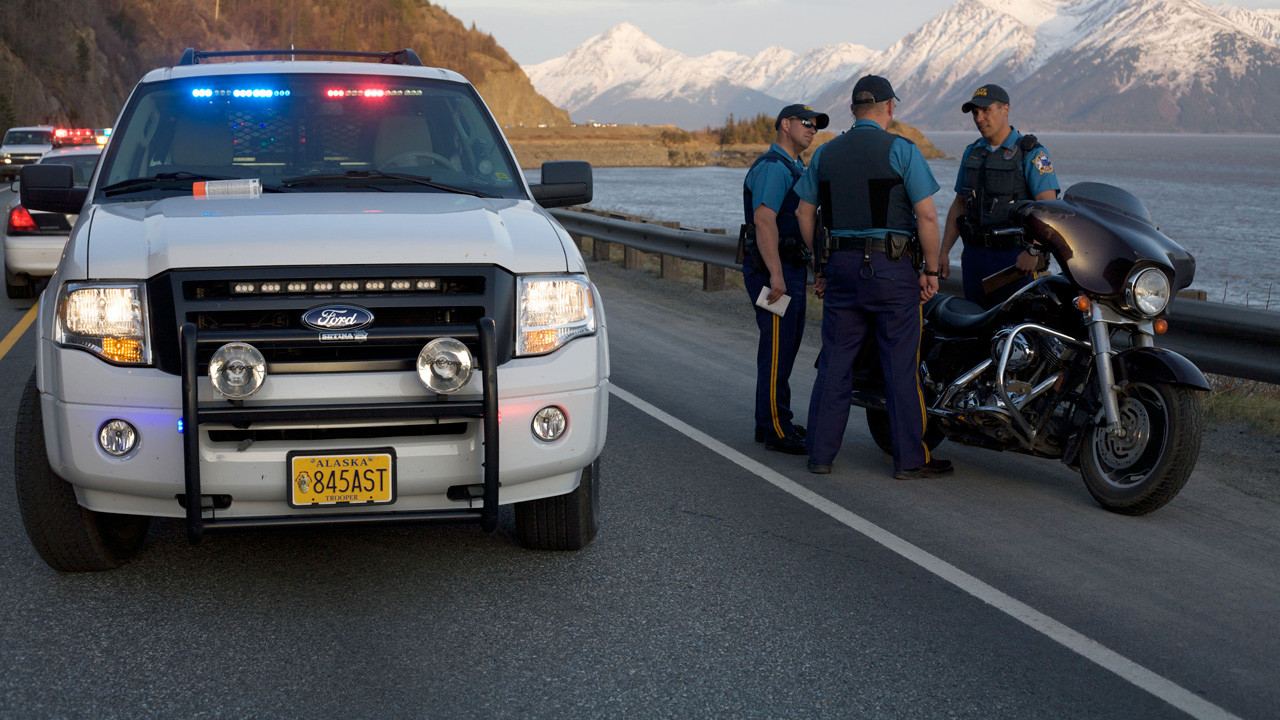 #4 - Spring Break Crazy
Season 3 - Episode 4
Springtime in Alaska means one thing for thousands of adrenaline junkies: Arctic Man. It's one of Alaska's most extreme sporting events and the biggest weeklong party of the year. Only 16 troopers are assigned to the festivities, and they're outnumbered almost 1,000 to one, with backup almost 100 miles away. This year, a blizzard brings in trouble. Then, troopers head out on snow machines in search of a family whose sleds got stuck in the treacherous snowy landscape.
12 votes
Watch on Amazon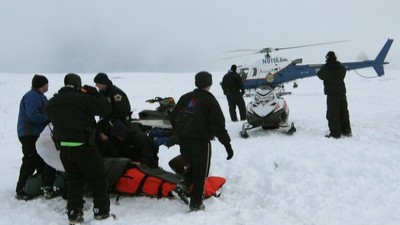 #5 - Ice Patrol
Season 1 - Episode 1
At the 2009 Arctic Man Ski and Sno-Go Classic--Alaskas version of Mardi Gras--troopers face a massive law enforcement challenge as roughly 10,000 people celebrate and snowmachine enthusiasts test their skills. The races and parties last for 4 days in the remote Hoodoo Mountains, and its up to just 13 Alaska State Troopers to keep the peace, enforce the laws, and perform dangerous search and rescue missions. Then in Fairbanks, troopers fight crime and undergo a nighttime training exercise while another trooper and his K-9 partner search a suspicious vehicle. And wildlife troopers have their hands full during the moose hunting season: theyre on the case when several illegally killed animals are discovered.
47 votes
Watch on Amazon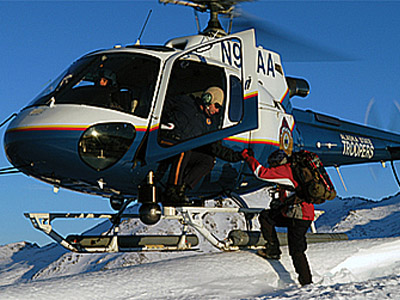 #6 - Drug Bust
Season 1 - Episode 5
Go inside one of the worlds most unique law enforcement agencies as the Alaska State Troopers fight crime, enforce fish and game regulations, and conduct search and rescue operations in Americas last frontier. This episode takes viewers all over this enormous state as Troopers fight crime on the streets of Wasilla, conduct a search and rescue operation on the frozen Yukon River, enforce hunting regulations in the wilds near Fairbanks, and train for survival in Sitka.
27 votes
Watch on Amazon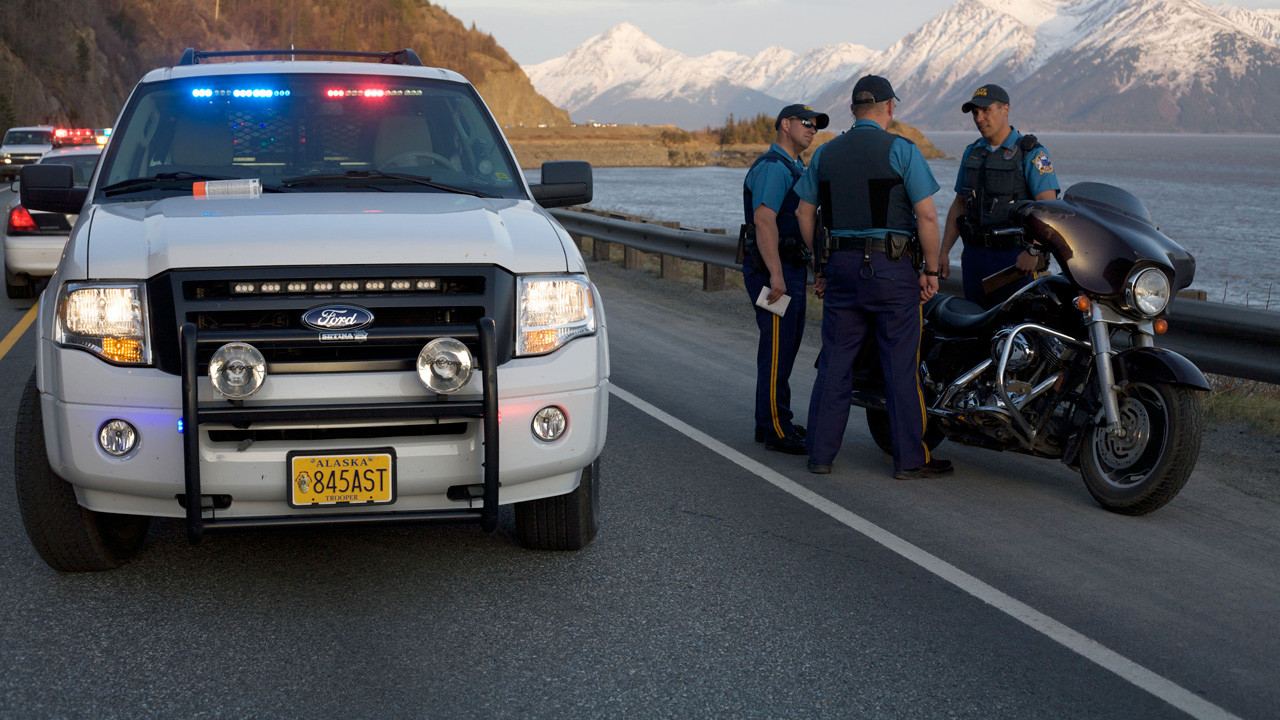 #7 - Arctic Force
Season 2 - Episode 2
Alaska State Troopers use the frozen Bering Sea as an airstrip in order to reach one of the most remote villages in America, where they deal with everything from an arrest to polar bears.
6 votes
Watch on Amazon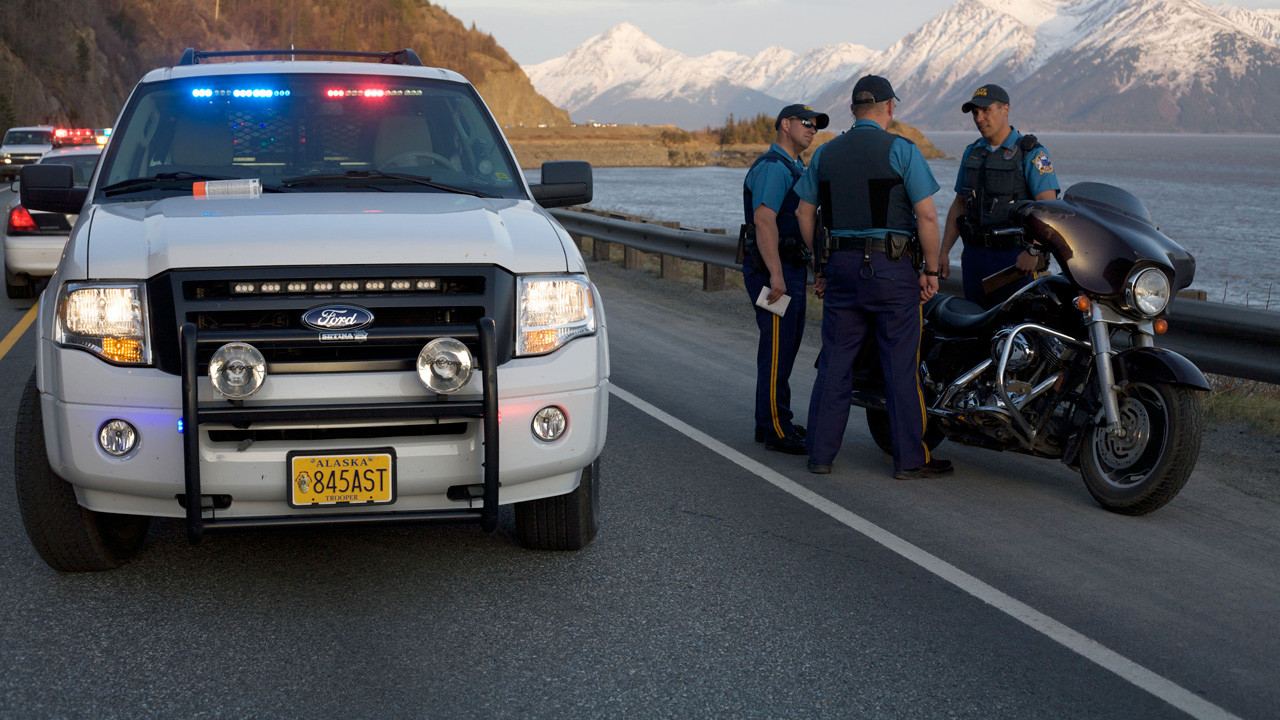 #8 - Spring Break Madness
Season 2 - Episode 1
A handful of troopers attempt to keep the peace between 12,000 partiers at Arctic Man. But heavy drinking, downhill ski races and high powered snow machines make this annual event a challenge.
14 votes
Watch on Amazon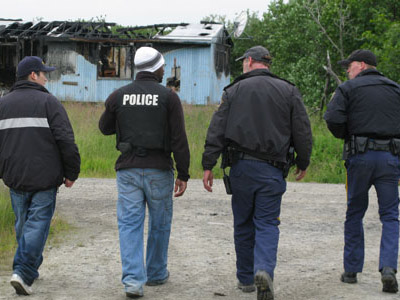 #9 - The Wild West
Season 1 - Episode 3
In the Alaskan outback, alcohol abuse is devastating communities and sending crime rates through the roof. Enforcing the law in this vast and nearly road-less region presents extreme challenges. The jail is located over a hundred miles from some of the native Alaskan villages where crimes are committed, and its the job of the State Troopers to haul suspects in. But in a world almost empty of roads, the job requires risky plane flights and boat trips for Troopers traveling alone with potentially dangerous offenders. Once in jail, untested inmates must defend themselves against tougher and more aggressive convicts, while guards strive to keep homemade alcohol out of the jail so that mayhem doesnt prevail.
29 votes
Watch on Amazon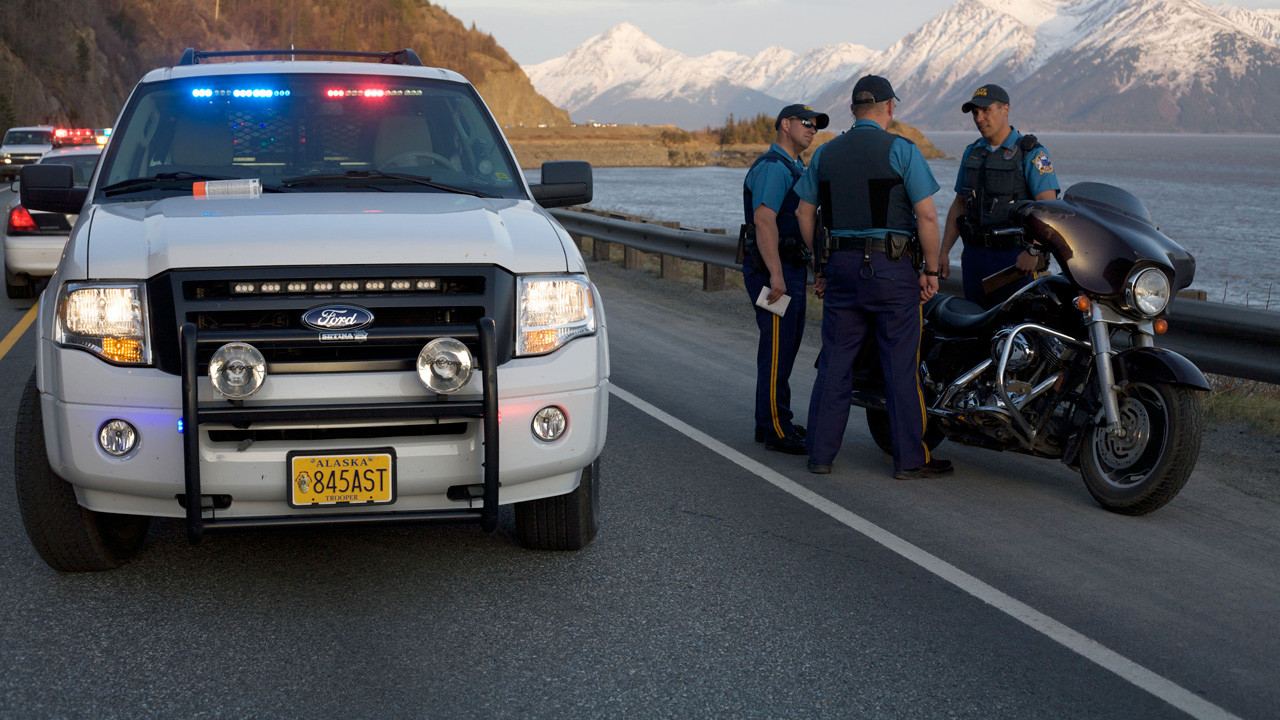 #10 - Cowboy Fugitive
Season 3 - Episode 5
Deep in the rugged Talkeetna Mountains, Trooper John Cyr and rookie Trooper Scott Lanier are on the lookout for illegal hunters of sheep, caribou and moose. But when Trooper Cyr tips over his four-wheeler and breaks his ankle, Lanier is alone in the wild, with backup a half-day away. Almost 300 miles south, in the rough waters of the Gulf of Alaska, tourists flock to Kodiak, Alaska's largest island.
17 votes
Watch on Amazon