Mad About You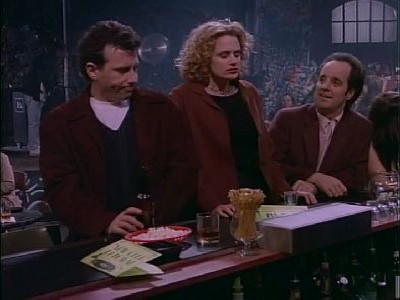 #1 - Up in Smoke (2) 8.80
Season 3 - Episode 24
Unable to buy her an anniversary present, with or without everyone else's help, Paul hands Jamie a slip of paper entitling her to a magical night. Things take a decidedly unusual turn after that.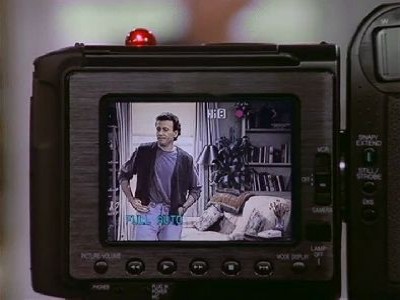 #2 - Our Fifteen Minutes 8.75
Season 3 - Episode 11
Paul is one of six documentary filmmakers selected by PBS to turn the camera on themselves for 15 minutes, and in his case, it turns into a big surprise.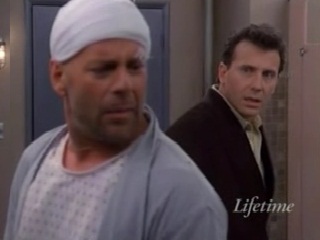 #3 - The Birth (2) 8.50
Season 5 - Episode 24
Jamie runs into an old flame in a cab on the way to the hospital. Meanwhile, Paul gets a grand tour of the innards of Roosevelt Hospital courtesy of a film star. And, oh yeah, the baby arrives.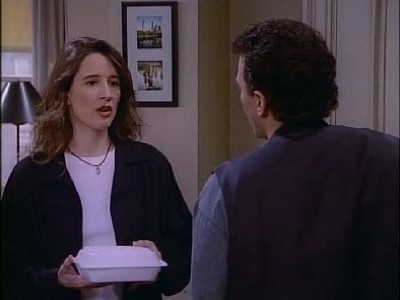 #4 - Mad Without You 8.49
Season 3 - Episode 17
Jamie goes up to Connecticut to keep her dad company, and the home-alone Paul gets quite giddy enjoying his role as ""Lord of the Manor.""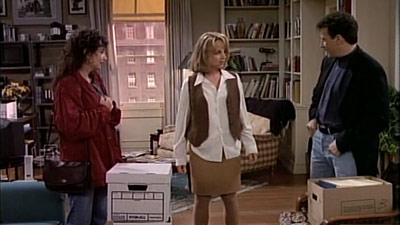 #5 - Married to the Job 8.44
Season 2 - Episode 4
An evening out at Riff's sees Paul complaining about his meddlesome new producer, and Jamie venting about her credit-claiming boss, who happens to be seated nearby.
#6 - Purseona 8.39
Season 3 - Episode 18
Paul's Canadian adventure gets off to a bad start and Jamie's pitch to a client does likewise while Lisa's day is smooth sailing after she accidentally snags her sister's purse and more.
#7 - Disorientation 8.38
Season 2 - Episode 21
The night before Jamie returns to school she worries that Paul might not support her fully. In the morning, before Jamie leaves, Paul realizes that he has forgotten to mail her registration.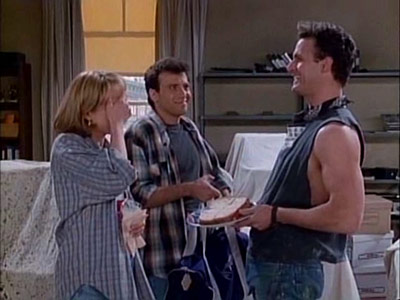 #8 - The Painter 8.33
Season 1 - Episode 21
Jamie hires an ex-boyfriend, Sherman (guest star Rick Rossovich), to paint the apartment and is a bit annoyed when Paul is not concerned by the prospect of her old flame being alone with her. When Paul comes home from his job, he finds Sherman and Fran together in their bed having sex, because Fran is stressed over her move-out from Mark's apartment. So, Paul talks to Mark about their marriage. Jamie and Paul try to get them back together, but they decide to split up.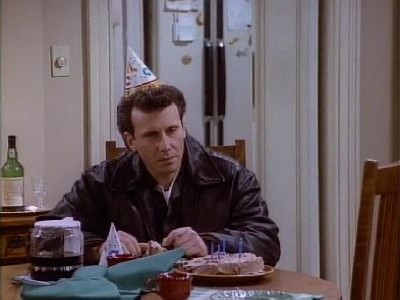 #9 - Cake Fear 8.29
Season 3 - Episode 21
The saga of Paul's birthdays since meeting Jamie, going back and then forth, recounting the disasters and the strange tale of a bottle of Grandfather Port.
#10 - Virtual Reality 8.24
Season 2 - Episode 15
Paul invests in a startup venture, bringing out a virtual-reality system with Ira, after a demo but without consulting Jamie, who reacts calmly to his actions, both real and imagined.
#11 - Outbreak 8.23
Season 5 - Episode 7
The Buchmans decide the time and place of their grand announcement, but the leaks start early during Thanksgiving week.
#12 - The Penis 8.22
Season 5 - Episode 14
The Buchmans promise to name their baby, if it's a boy, after Paul's ailing Uncle Phil, then find out his real name. Meanwhile, Paul is suddenly sure of the baby's sex.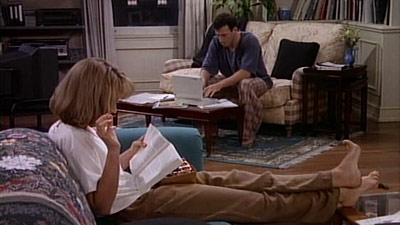 #13 - Bing, Bang, Boom 8.22
Season 2 - Episode 2
Phone calls, noisy neighbors and Murray chasing an invisible mouse are some of the distractions that Paul and Jamie face while struggling to find romance during a long-awaited evening together.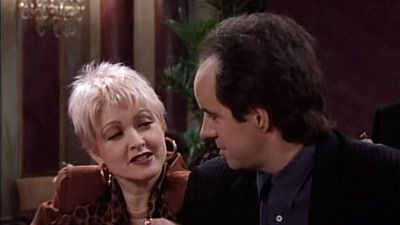 #14 - A Pair of Hearts 8.22
Season 2 - Episode 9
A free weekend in Atlantic City has been mysteriously arranged for Jamie, Paul, Fran & Ira, by Ira's ex-wife as it turns out, is now a casino hostess who wants Ira to sign divorce papers.
#15 - The Dry Run 8.20
Season 5 - Episode 20
Paul and Jamie flunk out of a birthday class that Joan has managed to get them enrolled in. Meanwhile, ""Buchman"" is being held hostage by the elder Buchmans.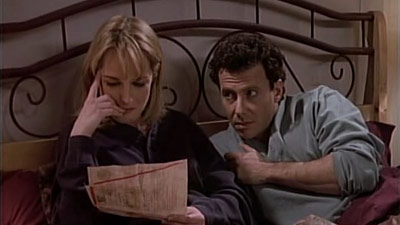 #16 - Love Letters 8.19
Season 2 - Episode 19
The Buchmans find letters written by former tenants of their apartment chronicling a World War II love story that Jamie feels parallels her and Paul's relationship.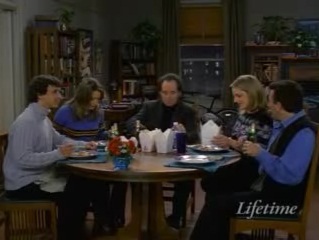 #17 - The Handyman 8.18
Season 5 - Episode 12
The perils of engaging Paul and Jamie's handyman are visited upon Lisa, whose fiance is more than willing to finance Paul's over-budget documentary project.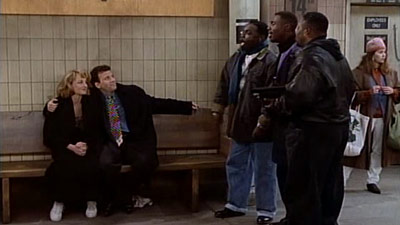 #18 - Surprise 8.17
Season 2 - Episode 8
Jamie suspects a surprise party waiting for her at home. However, that's not what Paul has arranged for her birthday. They then get separated on the subway en route to the surprise.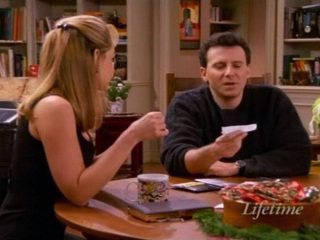 #19 - New Year's Eve 8.15
Season 4 - Episode 9
Paul and Jamie are obliged to spend New Year's Eve apart for the first time, but strange happenings in Times Square have a will and a way all their own.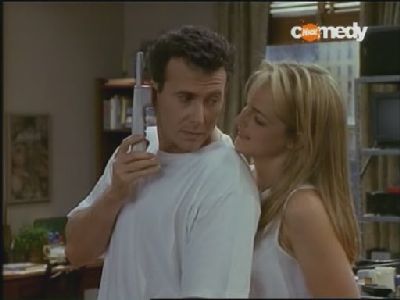 #20 - New Sleep-Walking PLUS 8.15
Season 4 - Episode 1
Jamie is enthralled by it, Paul doesn't remember it, Murray didn't see it, and Ira laughs at it--another night and the day after in the Buchmans' lives. Meanwhile, Paul finds employment at the Explorer Channel.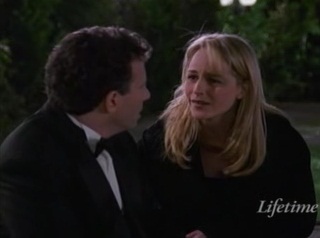 #21 - The Finale (3) 8.14
Season 4 - Episode 24
Paul and Jamie take a walk through the park to talk their differences out by themselves. They succeed, and return to their apartment, where Jamie springs a surprise on Paul.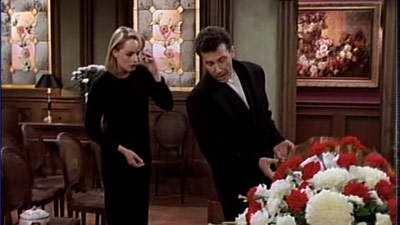 #22 - Paul is Dead 8.14
Season 2 - Episode 12
The death of a Paul Buchman affects Jamie and Paul quite suddenly, leaving them without cash or credit. Meanwhile, Paul is morbidly curious about his deceased namesake.
#23 - Her Houseboy, Coco 8.12
Season 5 - Episode 16
An enforced bed-rest of two to three days for Jamie means that Paul has to attend to her every need, and also deal with lack of heat in their apartment AND a kidnapping.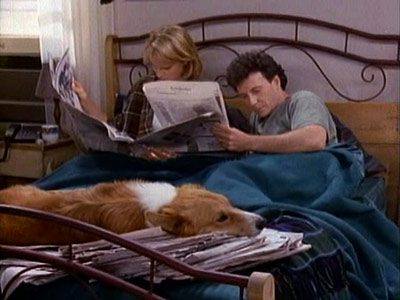 #24 - Sunday Times 8.06
Season 1 - Episode 3
Paul and Jamie enjoy a quiet Sunday with nothing to do except decide what to do. However, they have to decide whether to see a movie, take in a parade or get to the museum before their friends' Sundays intrude.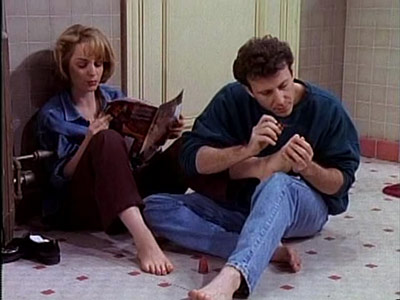 #25 - Love Among the Tiles 8.05
Season 1 - Episode 16
What should a couple do when trapped in their bathroom on Valentine's Day? Paul and Jamie show the way--painting toenails, giving mutual facials, and using antacid tablets as food and more.