Homeland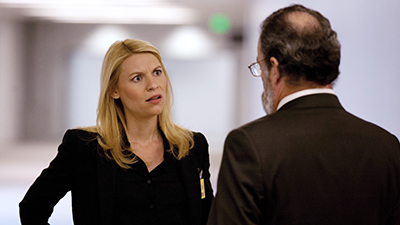 #1 - The Choice 8.68
Season 2 - Episode 12
Carrie is faced with a pivotal decision, while Brody meets with Faber to contemplate the future of the family. Meanwhile, Saul undertakes a secret assignment; and Quinn has a decision to make that may prove to be a game-changer.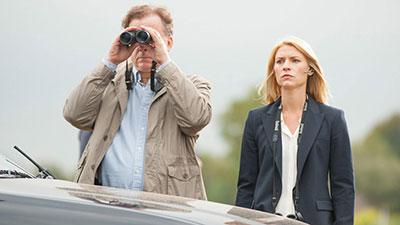 #2 - There's Something Else Going On 8.67
Season 4 - Episode 9
Carrie improvises to salvage her mission. The CIA closes in on a leak.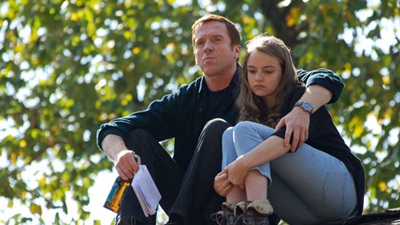 #3 - Marine One 8.55
Season 1 - Episode 12
While Carrie is near catatonic and confined to bed, Saul investigates the unsettling implications of her timeline; Walker secures a perch for his mission; Brody makes his final preparations for the Vice President's policy summit at the State Department.
#4 - Beirut is Back 8.40
Season 2 - Episode 2
Fatima tells Carrie about a meeting her Hezbollah commander husband will be having in Beirut with Abu Nazir and Carrie and Saul request a special forces team to capture him.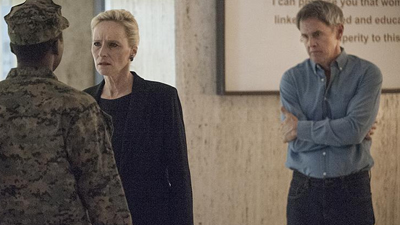 #5 - 13 Hours in Islamabad 8.39
Season 4 - Episode 10
The security breach at the Embassy has far reaching consequences.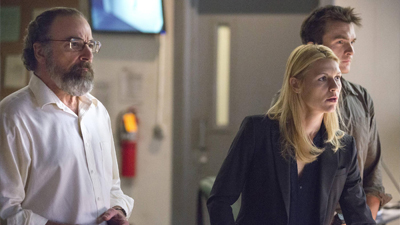 #6 - Good Night 8.32
Season 3 - Episode 10
Brody embarks on a high stakes mission, but his fragile condition threatens the entire operation. Quinn makes an uncomfortable discovery about Carrie, while a sudden crisis forces Fara to rejoin the team.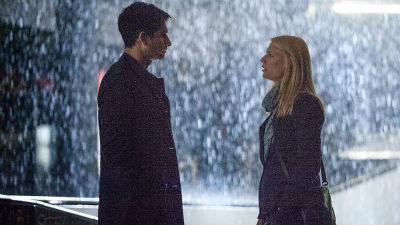 #7 - Halfway to a Donut 8.31
Season 4 - Episode 8
Carrie organizes a last-ditch operation. Lockhart and Martha stall the ISI.
#8 - Q&A 8.31
Season 2 - Episode 5
Brody is a prisoner again. Carrie plays second fiddle after her rash judgment call at the hotel as Estes is busy keeping Jessica off their trail. Dana and Finn's date night turns deadly serious.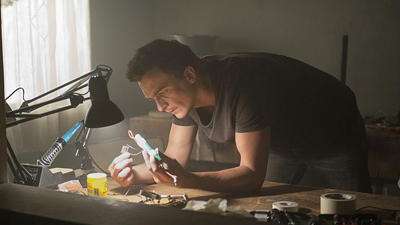 #9 - Krieg Nicht Lieb 8.27
Season 4 - Episode 11
Carrie puts her life on the line to get her team out of Pakistan.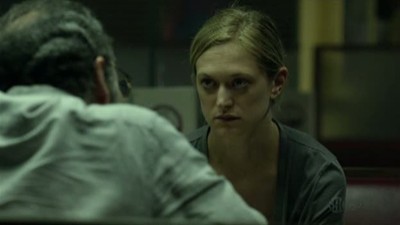 #10 - The Weekend 8.26
Season 1 - Episode 7
The relationship between Carrie and Brody becomes more complicated when they head into the countryside for the weekend, while Mike and Jessica face the fallout of the truth about their relationship, and Saul catches Aileen on the run to Mexico.
#11 - Two Hats 8.24
Season 2 - Episode 9
Brody makes a necessary phone call. Saul teams up with Virgil and Max to dig up some information on one of their own. Carrie finds herself preparing for the most important meeting of her career.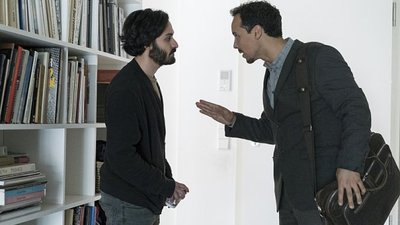 #12 - Our Man in Damascus 8.24
Season 5 - Episode 11
Carrie follows a lead.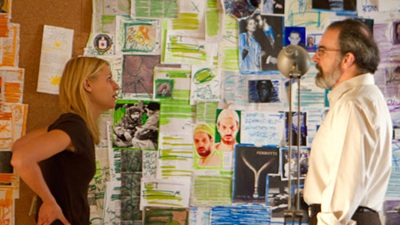 #13 - The Vest 8.23
Season 1 - Episode 11
In the wake of the explosion, Saul finds Carrie hospitalized and manic, but realizes her chaotic theories have merit; before his congressional campaign begins, Brody takes his family on a weekend trip to Gettysburg, where he retrieves an important item.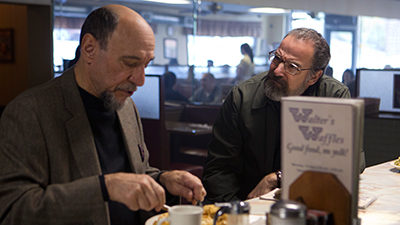 #14 - Broken Hearts 8.22
Season 2 - Episode 10
Saul catches up with an old friend and discovers evidence of covert activities by Estes. Brody and Vice President Walden find themselves at odds over the future of their political relationship, while Dana and Finn come to terms with their own differences.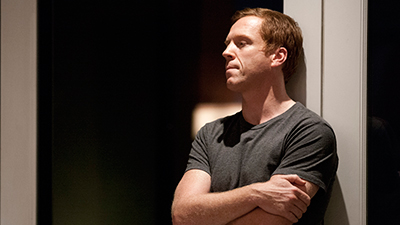 #15 - In Memoriam 8.20
Season 2 - Episode 11
Dangerously close to exhaustion, Carrie continues her hunt for Nazir and begins to suspect there is a mole in the CIA. Roya reveals her true colours under interrogation and Saul finds himself fighting to save his career under unexpected circumstances. Meanwhile, the Brodys struggle to maintain anything close to a state of sanity.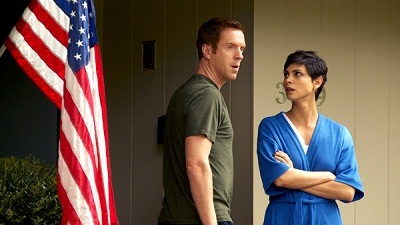 #16 - Achilles Heel 8.18
Season 1 - Episode 8
As Carrie and Saul reel from the news that Walker is alive, the intelligence community clashes on the best way to capture him; Brody learns a shocking truth about his captivity.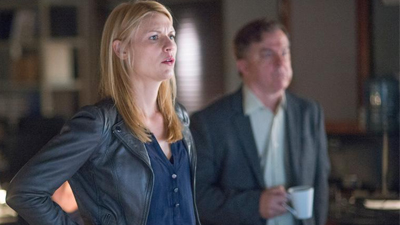 #17 - From A to B and Back Again 8.18
Season 4 - Episode 6
Carrie puts her operation in motion, staging an attack on herself and Ayaan.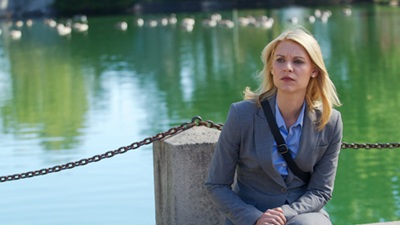 #18 - Representative Brody 8.14
Season 1 - Episode 10
Carrie and Saul identify Walker's contact in Washington but their target has diplomatic immunity; Brody is approached to run for a disgraced congressman's seat in the House of Representatives.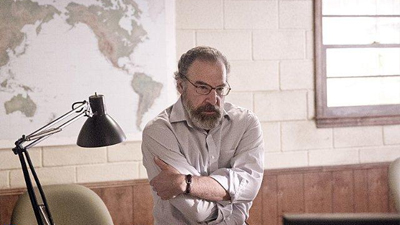 #19 - One Last Thing 8.13
Season 3 - Episode 9
Carrie reunites with Brody, but the circumstances are more difficult than either of them could have imagined. Meanwhile, Saul gets a win from an unlikely source, and Dana grapples with her new life away from home.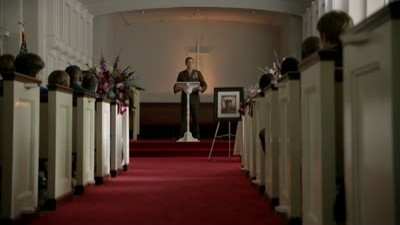 #20 - The Good Soldier 8.11
Season 1 - Episode 6
Reeling after losing key players in Nazir's plot against America, the CIA orders polygraphs on everyone who came in contact with them, including Brody, which Carrie sees as an opportunity to finally learn the truth.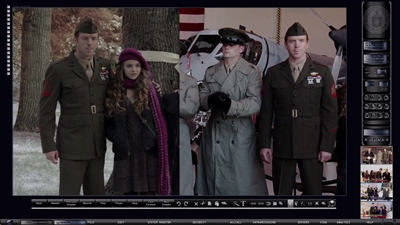 #21 - Pilot 8.10
Season 1 - Episode 1
After missing and presumed dead for eight years, Marine Sergeant Nicholas Brody is rescued in Iraq, and returns home to his family. But CIA agent Carrie Mathison suspects he might have been turned by his terrorist captors, and believes he could be part of a plan to attack America.
#22 - The Man in the Basement
Season 6 - Episode 2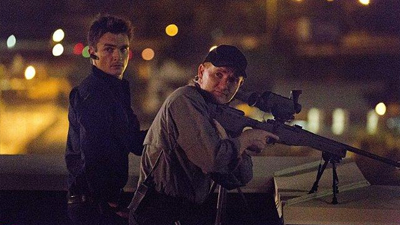 #23 - A Red Wheelbarrow
Season 3 - Episode 8
After new information comes to light, Carrie and Quinn pursue a key suspect in the Langley bombing. Saul deals with political backlash while Fara discovers the toll an intelligence job can take. Meanwhile, the Brody family gets startling news.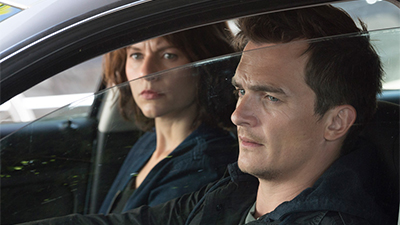 #24 - Why Is This Night Different?
Season 5 - Episode 4
Carrie cannot find answers; Saul and Allison run an operation.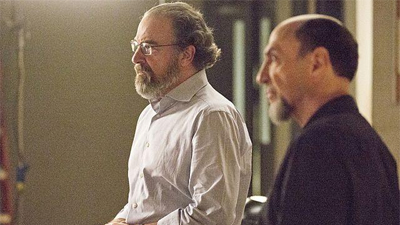 #25 - Big Man in Tehran
Season 3 - Episode 11
Brody's loyalty to the mission wavers when he meets a ghost from his past. As Lockhart's confirmation looms, Saul stares into the precipice between success and failure.