Alias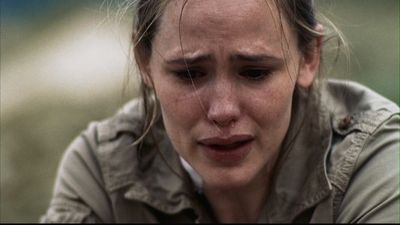 #1 - All the Time in the World (2) 8.42
Season 5 - Episode 17
Peyton tells Sloane that she has made a deal for the Rambaldi Sphere with an ally in China. Sloane arranges for stolen missiles to be sent to Hong Kong. Sloane's plan is revealed to the APO members, who race to stop him before he can use the Rambaldi Sphere to put the plan in motion. But this all leads to a long awaited confrontation between Sydney and Irina.
#2 - Phase One 8.40
Season 2 - Episode 13
Sydney and Jack are confronted by the new director of SD-6 who replaces Sloane, whose whereabouts and intentions are unknown. Meanwhile, romantic sparks begin to fly between Francie and Will.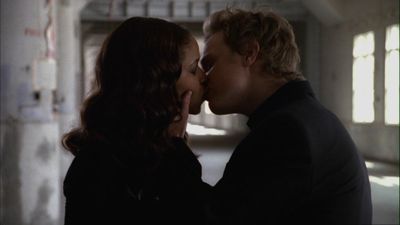 #3 - The Telling 8.32
Season 2 - Episode 22
Sydney finally confronts her mother, who reveals her true motivation. Sloane, for his part, begins to execute his new grand plan and Will struggles to figure out who's behind his set-up.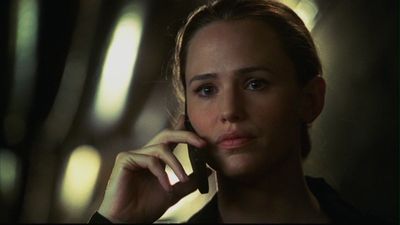 #4 - Reprisal (1) 8.26
Season 5 - Episode 16
In the first part of [the] Alias two-hour finale event, 'Reprisal,' Sloane takes Marshall and Rachel hostage in order to discover a crucial clue to Rambaldi's ultimate endgame, as Sydney, Vaughn and APO race to stop him.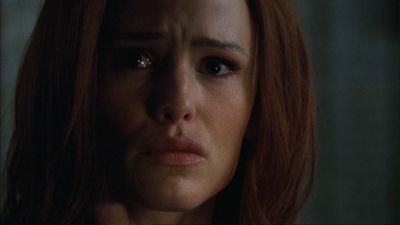 #5 - Resurrection 8.26
Season 3 - Episode 22
Lauren stages a stunning betrayal to steal classified materials from the CIA. Meanwhile, Vaughn comes face to face with his darkest demons in pursuit of his wife; Nadia must decide whether or not she can trust her father, Sloane, in the pursuit of Rambaldi's most priceless artifact; and Sydney receives a shattering revelation that will make her question everything - and everyone - she thought she could trust.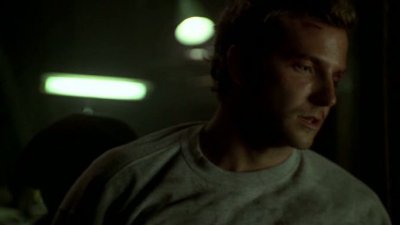 #6 - Almost Thirty Years 8.25
Season 1 - Episode 22
In order to save Will's life, Sydney and Vaughn must destroy a familiar looking Rambaldi device, while Jack makes a risky deal with Khasinau's representative, Mr. Sark. Meanwhile, the CIA believes that one of their own is a mole for "The Man"; the Alliance comes to a decision regarding the fate of Emily Sloane; Dixon's suspicions about Sydney intensify; and Sydney finds herself face-to-face with "The Man."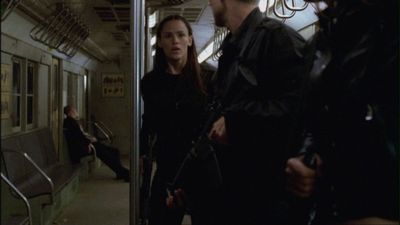 #7 - Before the Flood 8.23
Season 4 - Episode 22
Jack, Sydney, Irina, Vaughn and Nadia parachute into Sovogda. They're supposed to dismantle a giant red ball turning people into zombies. At APO, Marshall and Weiss use the Blackwell Index to blackmail the Russian minister into giving them the access codes to a Russian satellite, they discover that Elena is uplinking the satellite. A CIA agent, Brodien reminds them that the Rambaldi device is broadcasting a subaudible frequency that physiologically alters people who drink it and it is irreversible. Elena learns of the APO team's arrival.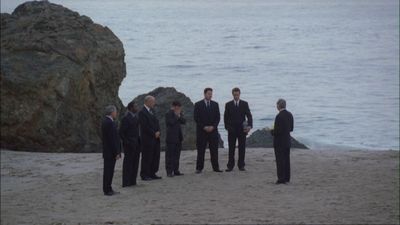 #8 - Full Disclosure 8.17
Season 3 - Episode 11
Sydney finally learns the shocking truth about her missing two years from an unlikely source.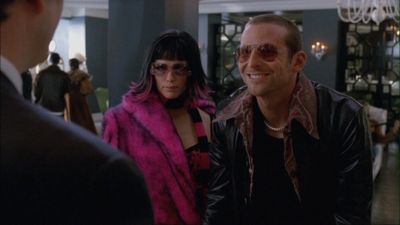 #9 - Remnants 8.12
Season 3 - Episode 10
The identity of the mysterious "St. Aidan" forces Sydney to pull a stunned Will out of witness protection. But the pursuit sends the two old friends on a collision course with Allison -- the woman who ruined both their lives. Meanwhile, a zealous Lindsey arrests Jack and Vaughn as conspirators in Sydney's escape from NSC custody, Sloane, still under pressure from Lindsey, puts a plan in motion to eliminate Sydney, and Dr. Brezzel has an unpleasant run-in with Sark.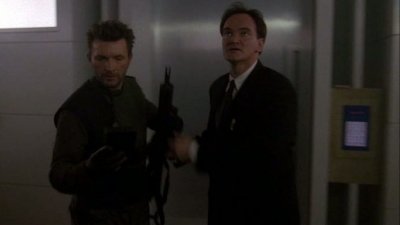 #10 - The Box (2) 8.10
Season 1 - Episode 13
Vaughn disobeys orders and attempts to help Sydney and Jack avert the destruction of SD-6 headquarters and all its occupants. Meanwhile, McKenas Cole continues his vendetta against Sloane and searches for a mysterious device. A desperate but determined woman convince Will to continue his investigation of SD-6 and the imprisonment of David McNeil.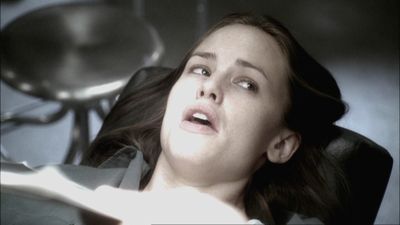 #11 - Breaking Point 8.07
Season 3 - Episode 8
When Sydney is taken into custody by the NSC, Jack and Vaughn have no choice but to ally themselves with Sloane to rescue her. But with only hours to spare before she is forced to undergo a radical surgery to recover her memories, they must put togther an extraction team, headed by freelance operative Brill (Richard Roundtree, "Shaft"). Meanwhile, Lauren faces an impossible choice -- side with the NSC, who she wants to believe is doing the right thing, or with her husband.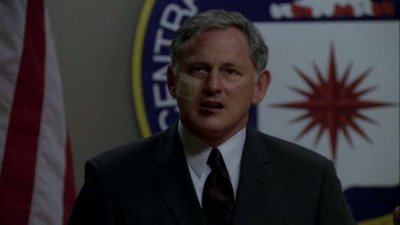 #12 - The Box (1) 8.06
Season 1 - Episode 12
When armed intruders take over SD-6, led by McKenas Cole, a man bent on exacting revenge on ex-boss Sloane, Sydney and Jack must work together to save their colleagues. Meanwhile, Will fears that his investigation of SD-6 and its link to the murder of Eloise Kurtz is placing his life in jeopardy.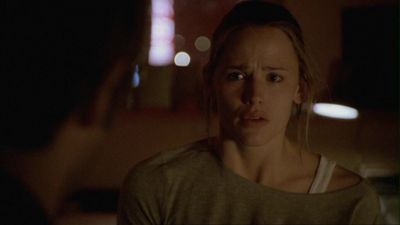 #13 - The Two 8.06
Season 3 - Episode 1
Sydney tries to piece together the last two years of her life and discovers the fates of her friends and family. She confronts Vaughn about his marriage and learns the shocking fates of Jack and Sloane. Meanwhile, she is granted temporary CIA clearance on a case that may help her regain her memory.
#14 - There's Only One Sydney Bristow 8.05
Season 5 - Episode 12
One month after the baby is born, Sydney is taking time off from work. Will is what pulls her back in the field while she's on maternity leave. The enemies realize that the best way to hurt Sydney is through her friends. Anna Espinosa also returns.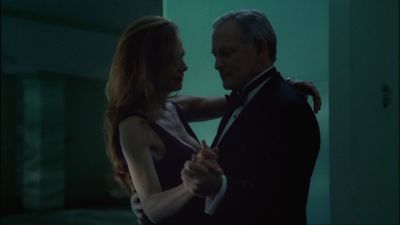 #15 - Search and Rescue 8.03
Season 4 - Episode 21
Rambaldi's catastrophic endgame begins to fall into place as a giant version of the Circumference/Mueller device is found floating over city in Russia, driving the citizens made. After a wounded Dixon reveals that Irina is alive, Sydney, Nadia, and Jack set off to find her. Irina had been captured, and then duplicated using Project Helix, in order to give the impression that she was dead. Sydney and Nadia discover Irina is being held inside a camp in Tikal, safely in the clutches of Elena's army. Irina had apparently been working to counter Elena's organization, the Covenant, and actually PREVENT the Rambaldi endgame. Irina tells of a page she destroyed, a page that was key to Rambaldi's endgame. Under torture, she finally broke and recreated it for Elena. After a short respite, the transport turns towards Russia, and Sydney, Vaughn, Jack, Nadia, and Irina parachute down, towards Elena, Sloane, the Circumference....and destiny.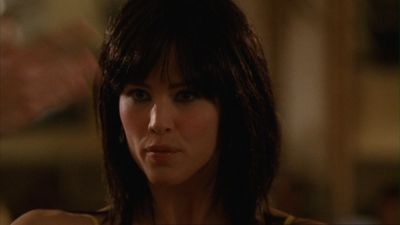 #16 - Tuesday 8.02
Season 4 - Episode 13
When a mission goes wrong, Sydney's is placed in danger and Marshall is the only one who can save her. Meanwhile, Dixon is exposed to a deadly pathogen released inside APO.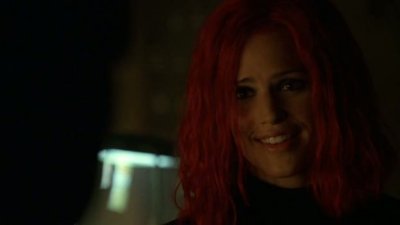 #17 - Truth Be Told 8.01
Season 1 - Episode 1
Sydney Bristow discovers that her job as an agent for SD-6, a top-secret division of the CIA, holds some deadly secrets that threaten the security of the free world. In spite of being warned against it, Sydney reveals her secret to her fiancé, Danny, who later on is murdered. Sydney finds that her father, Jack, is also SD-6 and that the group is not part of the CIA, but actually an enemy of the United States. Sydney seeks the aid of the real CIA and is enlisted as a double agent under the command of operations officer Vaughn. Her mission now is to complete her cases at SD-6 while reporting her findings back to the CIA. But when Sydney finds out that her father is also affiliated with the CIA, she begins to question where his true allegiances really lie.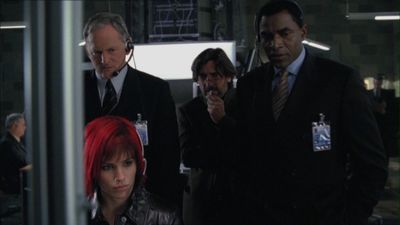 #18 - Façade 8.00
Season 3 - Episode 15
Sydney and Vaughn must convince bomb maker Daniel Ryan that they are part of The Covenant in order to find out where he has hidden one of his devices. But Sydney discovers that her ties to the bomber could lead him on a suicide mission.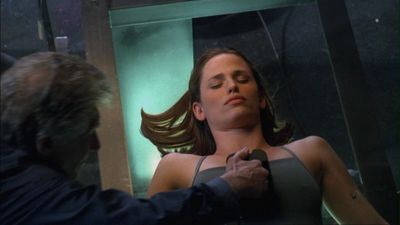 #19 - Conscious 7.99
Season 3 - Episode 9
After making a shocking discovery in the desert, Sydney agrees to submit to an experimental procedure conducted by an eccentric doctor, designed to retrieve her lost memories. But while Jack and Vaughn look on, Sydney's mind proves surprisingly resistant to letting her remember her missing time -- and the process of recovering it could end up killing her. Meanwhile, Lauren makes a great sacrifice in order to make her alibi believable to Lindsey after breaking Sydney out of NSC custody, and Sloane finds himself boxed in by an unlikely enemy -- one who wants to see Sydney Bristow eliminated permanently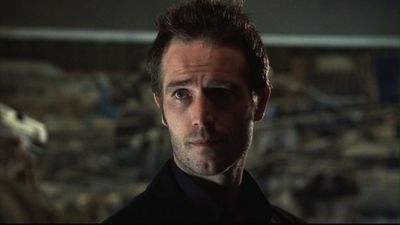 #20 - I See Dead People 7.97
Season 5 - Episode 14
Marshall reports to Jack that a microchip, found in Renée Rienne's body, is etched with the name 'Andre Micheaux'. Peyton tells Sloane that Sydney is being sent to Nepal to meet with someone regarding the chip. Sloane sends Anna, now Sydney's doppelgänger, to intercept. When Marshall discovers that the APO office is bugged, Jack frantically tries to reach Sydney to warn her before it is too late.
#21 - Crossings 7.97
Season 3 - Episode 12
Jack contacts a mysterious woman with ties to Irina to help him free Sydney and Vaughn, who have been captured and face a North Korean firing squad. But Jack is faced with a curious conundrum when the woman tells him that she will not put the rescue plan in motion until he fulfills a favor - assassinate Sloane.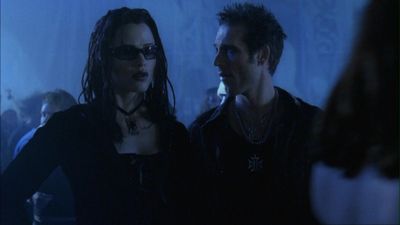 #22 - Unveiled 7.97
Season 3 - Episode 18
Sydney and Jack warn a disbelieving Vaughn about their suspicions of Lauren being the CIA mole. Meanwhile, Bomani and Sark take possession of the Rambaldi machine, Sydney and Vaughn must stop a Covenant virus that's crippling medical facilities around the world, Sloane's secret is revealed to Jack, and Bomani begins to lose faith in Lauren's ability to carry out her Covenant missions.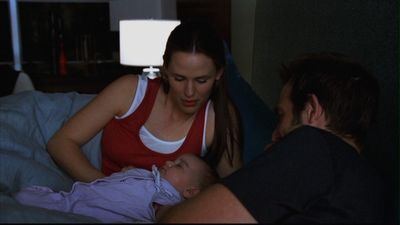 #23 - No Hard Feelings 7.97
Season 5 - Episode 15
Sydney now posing as Anna, brings Peyton a microchip with a device hidden in it. Meanwhile Sloane finishes translating page 47 and reports that only the chosen one can complete the circle, which leads Sark and Sydney on a dangerous mission to a prison. Rachel finally discovers Tom's secret about what happened to his wife.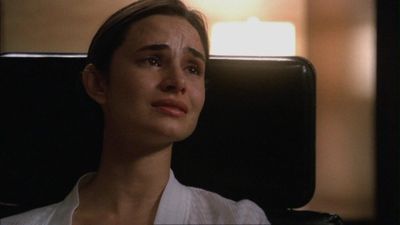 #24 - Legacy 7.96
Season 3 - Episode 21
With the aid of Katya Derevko and CIA imprisoned security systems designer Toni Cummings, Sydney and Vaughn attempt to track down Sloane and Nadia. But Lauren and Sark are also in hot pursuit of them in order to uncover the secrets of Rambaldi. Meanwhile, Vaughn's obsession with tracking down Lauren is beginning to consume him, Sydney and Vaughn turn the tables on an old foe, and Katya expresses her attraction to Jack.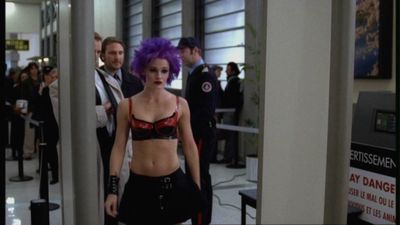 #25 - The Getaway 7.96
Season 2 - Episode 12
While Alliance counterintelligence head Ariana Kane tracks Sydney in order to catch her fugitive father, Jack elicits Irina's help in finding Sloane's blackmailer. Meanwhile, Sydney and Vaughn risk exposing their covers to SD-6 when they share a romantic dinner together while on a case in France.