Damages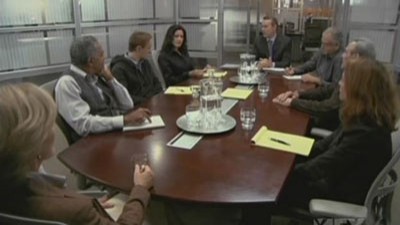 #1 - Because I Know Patty 8.54
Season 1 - Episode 13
The first season ends with Ellen talking Patty into defending her in exchange for the Gregory Malina videotape.
#2 - Failure Is Lonely 8.27
Season 4 - Episode 10
Ellen is furious with Patty for violating their agreement about the High Star case. And tempers come to a head between Erickson and Boorman—with Chris' life hanging in the balance.
#3 - There's No 'We' Anymore 8.16
Season 1 - Episode 12
Patty finally posts bail for Ellen as Frobisher learns about a tape made by Gregory Malina that could ruin him.
#4 - Get Me A Lawyer 8.11
Season 1 - Episode 1
Attorney Patty Hewes hires a new associate, Ellen Parsons, to help her as she tries to ruin Arthur Frobisher. Hewes represents a group of employees that are suing Frobisher after he sold his company, leaving the employees devastated. Ellen is unaware that her best friend, Katie Connor, is working for Frobisher.
#5 - Trust Me 8.10
Season 2 - Episode 13
Patty goes to extremes to win her case against UNR, as Ellen's season long quest for revenge builds to an explosive conclusion.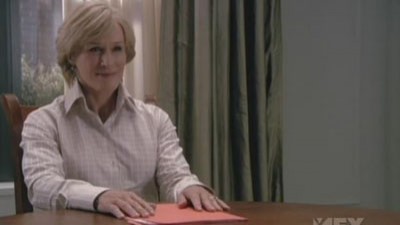 #6 - I Hate These People 8.08
Season 1 - Episode 11
Patty offers Ellen her job back, however, Ellen declines but volunteers to keep helping Patty with the Frobisher case. Lila is back, and bringing more havoc into David and Ellen's lives. Patty uses the newly acquired evidence to blackmail Ray, and offers him an ultimatum.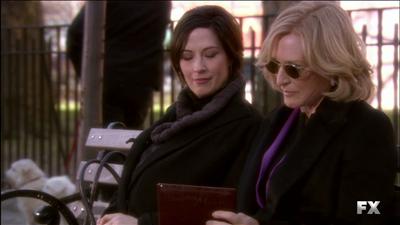 #7 - You Were His Little Monkey 8.06
Season 3 - Episode 12
Patty and Ellen set out to tear the Tobin family apart. When Tom Shayes' job and marriage unravel, he strikes up a deadly alliance.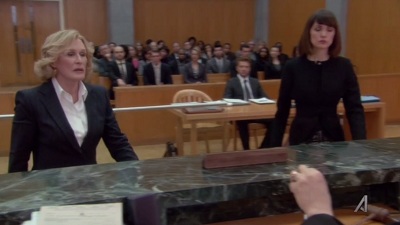 #8 - But You Don't Do That Anymore 8.03
Season 5 - Episode 10
Patty and Ellen face off against each other in court, and the shocking results alter their lives forever.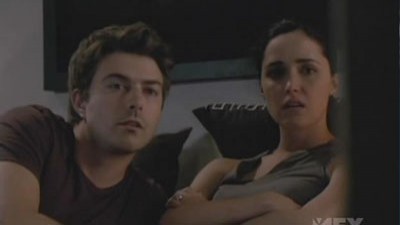 #9 - Sort Of Like A Family 8.02
Season 1 - Episode 10
Ellen tries to get herself back into the mix as Patty and Frobisher fight it out at the deposition.
#10 - Next One's On Me, Blondie 7.99
Season 4 - Episode 4
Ellen meets the son of Chris' Afghan contact; Erickson decides to torture Chris for information about the possibility of an intelligence breach; Patty discovers that High Star extracts terror suspects for the CIA.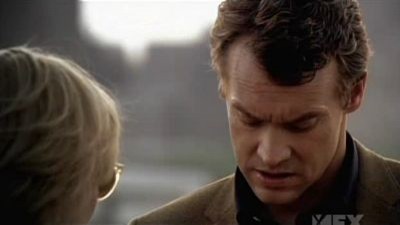 #11 - Jesus, Mary And Joe Cocker 7.99
Season 1 - Episode 2
Ellen convinces Katie to testify against Arthur Frobisher, which has him considering drastic measures. Patty begins to question if Katie is giving honest and accurate testimony.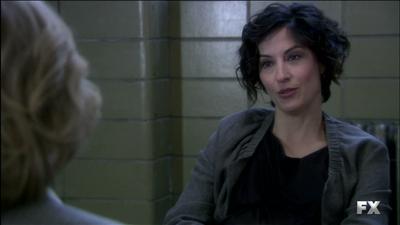 #12 - The Next One's Gonna Go In Your Throat 7.98
Season 3 - Episode 13
Ellen and Tom take matters into their own hands in an attempt to win the Tobin case; Patty Hewes is haunted by the price of her success.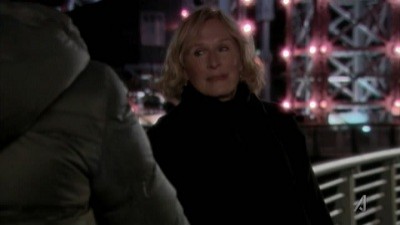 #13 - You Want To End This Once And For All? 7.97
Season 5 - Episode 1
A whistle-blower case puts Patty and Ellen against each other.
#14 - Have You Met The Eel Yet? 7.97
Season 5 - Episode 2
A hacker claims to have pertinent information about the leak at Princefield; Patty's former colleague offers her services to Ellen.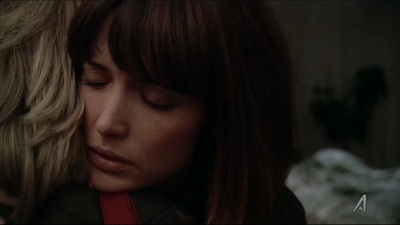 #15 - Failure Is Failure 7.95
Season 5 - Episode 3
Ellen detects inconsistencies in McClaren's story. Later, Ellen's mother requests her help.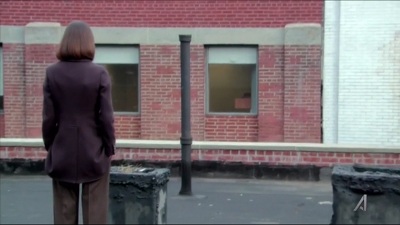 #16 - I Like Your Chair 7.95
Season 5 - Episode 9
McClaren's latest leak thrusts Ellen into the spotlight. Tensions between McClaren and Rutger Simon come to a head.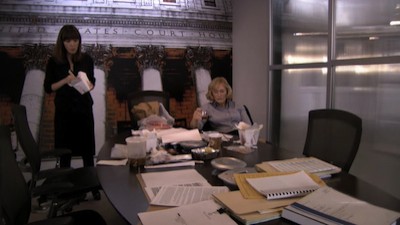 #17 - The War Will Go On Forever 7.92
Season 4 - Episode 8
While reporter Dean Gullickson (Griffin Dunne) heads to Afghanistan, Erickson orders his staff there to deal with Sanchez once and for all. He also confronts Boorman. Meanwhile, the judge in the High Star case allows Ellen to depose Erickson. "Just remember that we're in the middle of a game," Patty tells her. "We don't have to win it now. We just want to keep playing."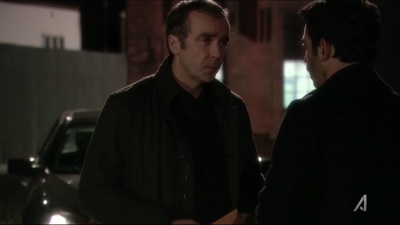 #18 - I'm Afraid Of What I'll Find 7.91
Season 5 - Episode 8
Ellen begins to uncover the truth about her attacker. Chris Sanchez approaches McClaren with information.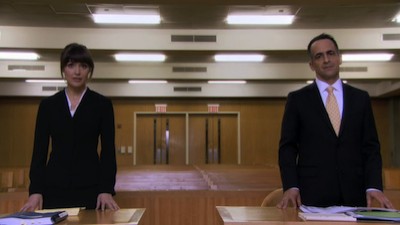 #19 - I'd Prefer My Old Office 7.90
Season 4 - Episode 3
Ellen learns that Chris used to hunt down terror suspects; Patty rejects Erickson's settlement suggestion for the High Star case.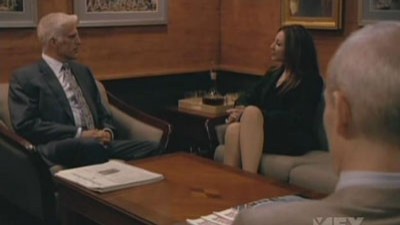 #20 - Do You Regret What We Did? 7.89
Season 1 - Episode 9
Patty Hewes and Arthur Frobisher continue to struggle for dominance as the deposition nears.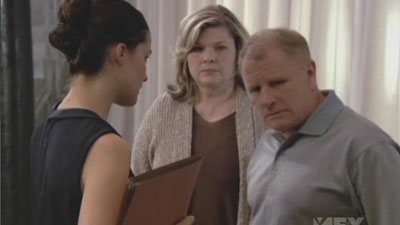 #21 - Blame The Victim 7.86
Season 1 - Episode 8
Ellen gets some bad news from her parents. Arthur Frobisher and his team do everything they can to keep things going their way while a witness remains missing.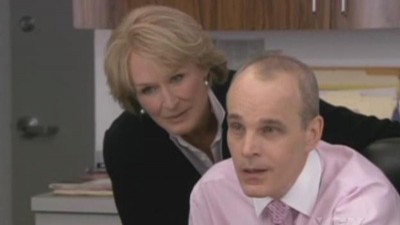 #22 - We Are Not Animals 7.86
Season 1 - Episode 7
Tom and Ellen think that Patty is trying to control them so they decide to make an alliance and keep information from her. Patty must keep Gregory Malina secure until his deposition because her case will fall apart without it.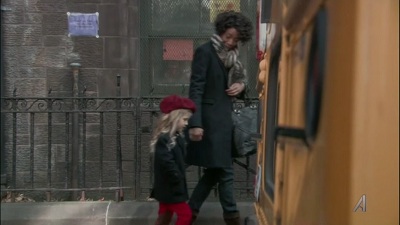 #23 - I Love You, Mommy 7.85
Season 5 - Episode 4
Patty and Ellen seek the source of the Princefield leak, while Patty takes on Ellen through the press.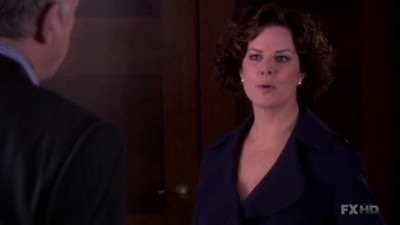 #24 - London, Of Course 7.85
Season 2 - Episode 11
Claire risks everything to oust CEO Walter Kendrick; Ellen discovers a secret about Patty's personal life.
#25 - And My Paralyzing Fear Of Death 7.83
Season 1 - Episode 3
Patty receives a mysterious threat at her office that could destroy her case against Arthur Frobisher. Ellen continues to struggle with the demands of her new job at Hewes and Associates.