The Best Episodes of Trollied
Last Updated: Oct 31, 2018
Set in Valco, a fictional budget supermarket in the north west of England, Trollied finds the funny in one of our most familiar surroundings and focuses on the types of characters we all recognise: bored checkout staff, ineffectual managers and a range of customers, from the irate to the downright bizarre.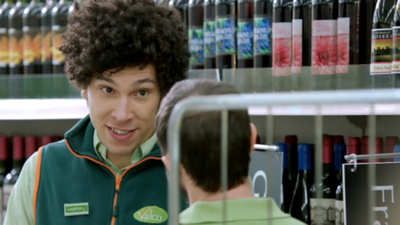 #1 - Episode Eleven
Season 3 - Episode 11
Gavin is back at work and doing his best to be a bit more like France. Plus, Colin and Lisa's stag and hen dos are almost upon them.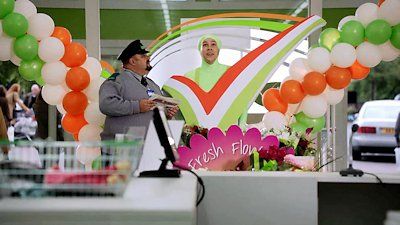 #2 - The One-Millionth Customer
Season 2 - Episode 13
It's the one-millionth customer promotion, complete with balloon archway and Leighton in the guise of the Valco tick.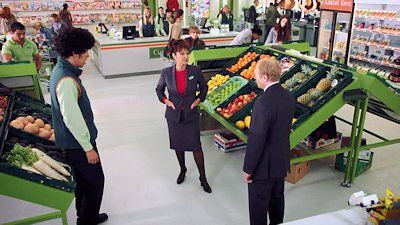 #3 - An Unlikely Pairing
Season 2 - Episode 8
Gavin and Lorraine are as unlikely a pairing as Spam and ice cream but, with Julie on "sick leave", they're forced to work together
Writers:
Chris Haywood

,
Nat Saunders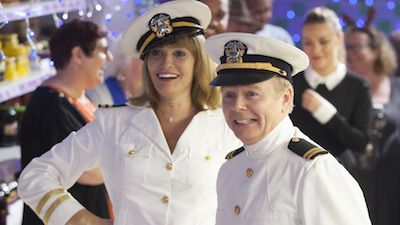 #4 - Christmas Special
Season 6 - Episode 8
It's Christmas Eve and Gavin has an important proposal for Cheryl, but when a bid to throw her off the scent spectacularly backfires, he is left desperate to make amends. Brian returns to the store and is clearly unimpressed with humble new pharmacist Alan, while Colin and Lisa witness something horrifying and the spark between Katie and Daniel becomes clearer than ever at the Valco Christmas party.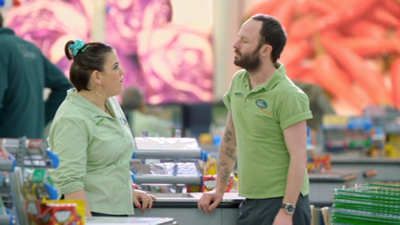 #5 - Episode Twelve
Season 3 - Episode 12
Julie and France are gearing up for the supermarket awards, and the former is concerned about the drop in the number of customers since the makeover.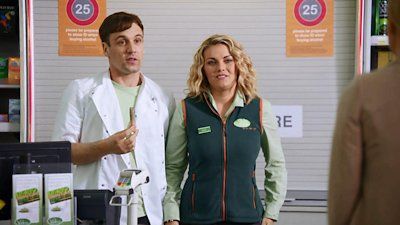 #6 - Lorraine's Replacement
Season 2 - Episode 12
Gavin assures Julie that he won't make another Lorraine-shaped mistake as the search for her replacement gets under way.
Writers:
Nat Saunders

,
Chris Hayward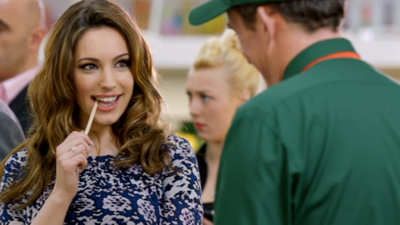 #7 - Episode Nine
Season 3 - Episode 9
France pulls out all the stops for the big reopening, booking a celebrity shopper in the form of Kelly Brook. An unimpressed Gavin, meanwhile, crosses the line.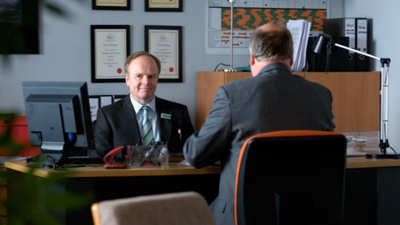 #8 - Episode Thirteen
Season 3 - Episode 13
The supermarket awards are here, and France hatches a dastardly plan to fool the judges.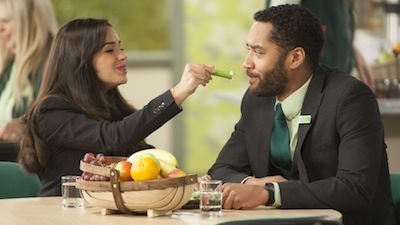 #9 - Episode 5
Season 6 - Episode 5
It's Gavin and Cheryl's 11-month anniversary so Gavin plans a romantic afternoon. But when Duncan catches wind of their plans he starts to meddle...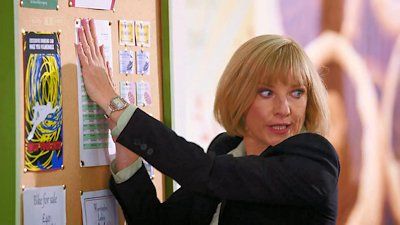 #10 - The Staff Wages
Season 2 - Episode 11
Gavin is hit hard by the death of his dog Chester and, understandably distracted, accidentally leaves out a document detailing staff wages, which Leighton promptly pins up on the noticeboard.
Writers:
Anne Marie O'Connor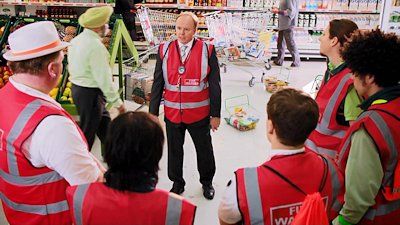 #11 - The Fire Drill
Season 2 - Episode 9
It's the day of the scheduled fire drill and Julie's still off, so Gavin steps in to brief the troops.
Writers:
Ben Edwards

,
Rachael New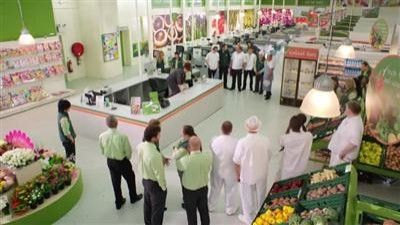 #12 - Katie Returns to Work
Season 2 - Episode 2
Lorraine announces her big plans for Valco and Julie is distinctly unimpressed. Plus, Kieran's day is likely to be brightened by the return of a familiar face.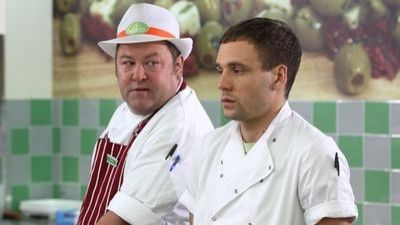 #13 - Julie's Interview
Season 1 - Episode 8
Julie awaits her interview, and Katie has some bad news for Kieran.
Writers:
Julie Rutterford

,
Anne Marie O'Connor

,
Paul Doolan

,
Chris Haywood

,
Nat Saunders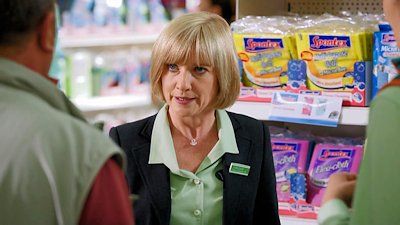 #14 - Julie Returns to Work
Season 2 - Episode 10
Julie is welcomed back to a Lorraine-free Valco and, therapy having done the trick, she's noticeably more relaxed; unnervingly so.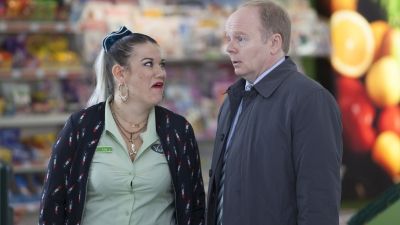 #15 - Episode 1
Season 6 - Episode 1
The search for the new Valco area manager is finally over. After an unexpected incident in the store, Gavin's thoughts turn to the amount of cheap unhealthy food that Valco sells; and pushy, arrogant new 'pleasure food' sales rep Duncan Trench makes his presence felt.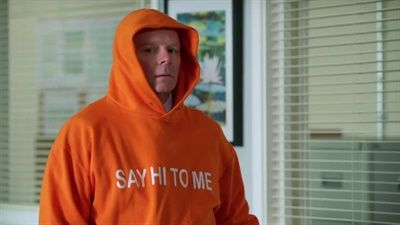 #16 - Episode Seven
Season 3 - Episode 7
Richard France sets out to make Gavin more approachable, a two-hit strategy involving a hoodie and the removal of the manager's office door. Is this the last straw for Gavin?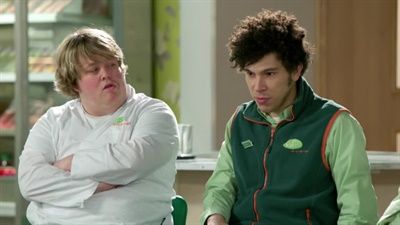 #17 - Episode Six
Season 3 - Episode 6
Richard France is really starting to rub people up the wrong way...
Writers: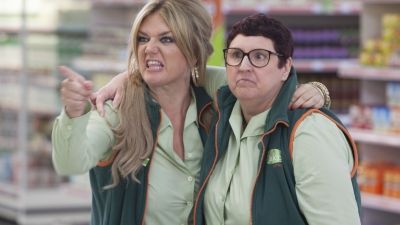 #18 - Episode 2
Season 6 - Episode 2
New area manager Cheryl struggles to keep a lid on her private life, while Neville is brimming with confidence when he helps new shelf-stacker Shai.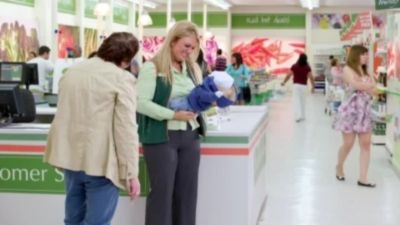 #19 - Episode Two
Season 3 - Episode 2
Gavin finds himself at odds with the forward-thinking Richard during a brainstorm for the new Valco Better store. Valco could soon be down a staff member as well when a visit from Emma's dad prompts Kieran to consider moving out of Warrington.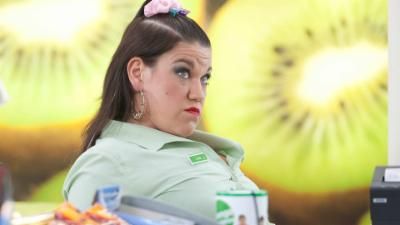 #20 - Episode 2
Season 5 - Episode 2
Gavin assembles a team of spies to infiltrate the competition and discover what Lauda has to offer.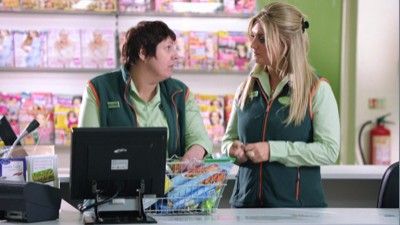 #21 - Leighton Gets Sacked
Season 2 - Episode 5
After one mishap too many, Lorraine tells Julie to give Leighton some bad news. Margaret, meanwhile, roots around her family tree and makes a big discovery.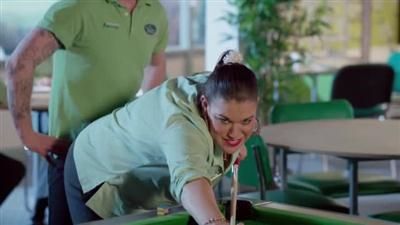 #22 - Gavin's Visit
Season 2 - Episode 3
Gavin doesn't feel missed when he returns for his first visit as area manager, not even by Julie. Plus, checkout girl Katie 'enjoys' her first day back at Valco.
Writers:
Anne Marie O'Connor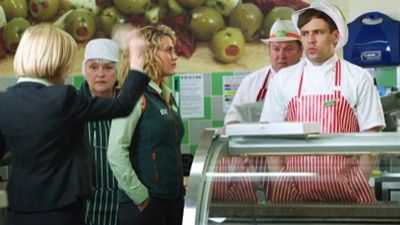 #23 - Julie's Backlash
Season 2 - Episode 6
News of Leighton's sacking doesn't go down well, and it's Julie who receives the brunt of the backlash. The No Nonsense range comes in handy for a pregnant Sue.
Writers:
Paul Doolan

,
Adrian Poynton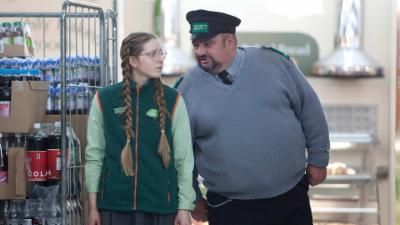 #24 - Episode 7
Season 5 - Episode 7
While Gavin frets about his relationship, Katie is tasked with the tough challenge of training the staff to recognise which fruits are which.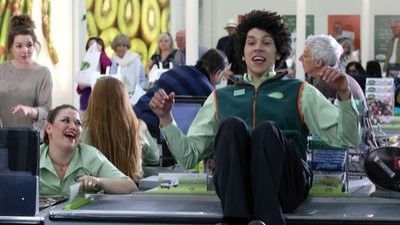 #25 - Kieran's Beard
Season 1 - Episode 6
Julie is in a right pickle when the new area manager and an old friend calls in a favour. Elsewhere, Kieran gets some stick for his 'beard'.
Writers:
Julie Rutterford

,
Anne Marie O'Connor

,
Paul Doolan

,
Chris Haywood

,
Nat Saunders