The BEST Episodes of The New Tom & Jerry Show
Every episode ever - ranked by fan votes!
Last Updated: Nov 21, 2019
After years of fighting, and continuously trying to do each other in, Tom and Jerry have called truce, and are now best friends. This cartoon is a more gentle, and non-violent show. Jerry had a new look, with his red bow tie on. They go on new adventures together through the world of sports, villains, and more. Like in the original show, Tom and Jerry don't speak. The show was cut up in three short 10-minute episodes. It wasn't as popular as its predecessor, but it is still remembered by its creators, and, of course, its fans.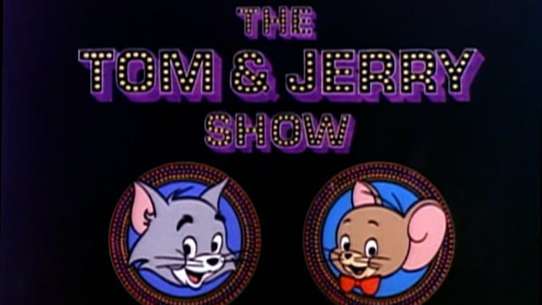 #1 - The Lost Duckling
Season 1 - Episode 30
It's migration season, and a cute little duck runs into Tom and Jerry. The duck seems to be much slower than the rest of his flock, so Tom and Jerry want to help it out, before the rest of the ducks leave without him.
3 votes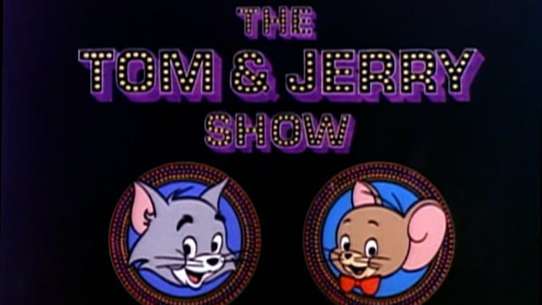 #2 - Two Stars Are Born
Season 1 - Episode 32
A new movie is being made called 'Catman'. Tom and Jerry decide to watch the movie in making. The two are mistakenly hired as stuntmen, which puts both of them in grave danger.
2 votes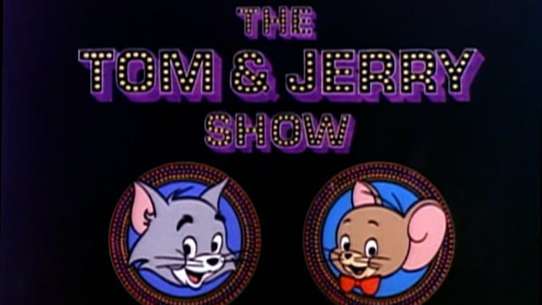 #3 - Hold That Pose
Season 1 - Episode 35
Tom and Jerry's new job are safari photographers. They go all across the jungle photographing animals, both rare and common. Their assigned to find, and take a picture of a very rare bird. After looking and looking, the two finally find it, and sneak up on it very quietly, in order to take its picture. They succeed and go back to their workplace to show everyone else, but they get a big surprise when they get back.
2 votes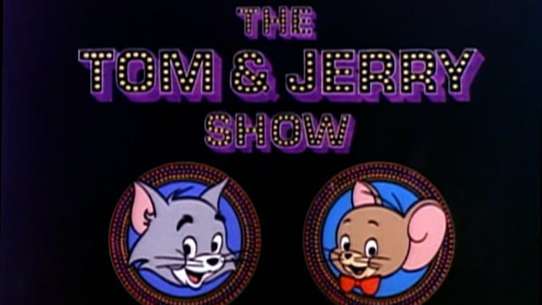 #4 - Planet Pest
Season 1 - Episode 21
After being sent to Earth, a very troublesome alien causes mischief for Tom, Jerry, and Spike. The laughs start when the alien can change form by anything it touches. Tom, Jerry, and Spike have to figure out who's real, and who's not, then send the alien back to where it belongs -- NOT HERE!
6 votes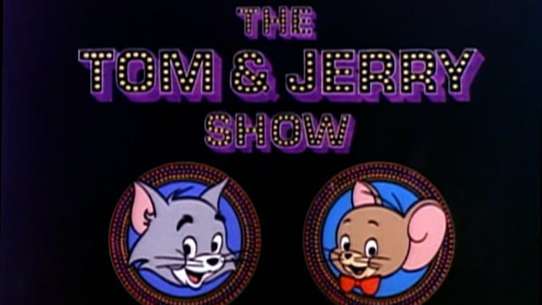 #5 - The Great Motorboat Race
Season 1 - Episode 48
In the last short episode of the series, Tom and Jerry are this time, together as a team that competes in a motorboat race. They challenge a man with an 18.000 housepower boat, and others that have bigger boats then the duo.
2 votes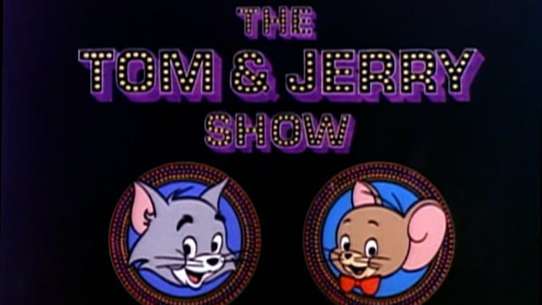 #6 - Towering Fiasco
Season 1 - Episode 29
Stuck with walking a dog, Tom and Jerry try to not make him mad, and they distance themselves from him. Despite their efforts to make nice with the dog, he decides to make Tom and Jerry's stay with him very hectic.
3 votes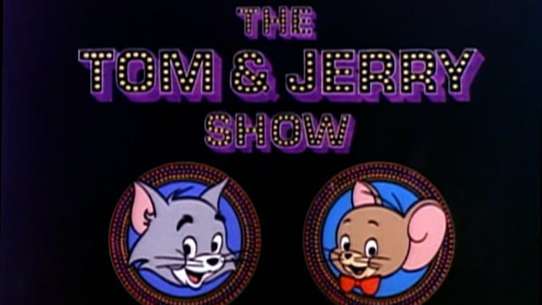 #7 - Give 'Em Air
Season 1 - Episode 23
In another sports episode, Tom and Jerry compete against the Purple Baron in the cross-country air race. To make sure he wins, the Purple Baron uses tricks and gadgetry to make Tom and Jerry fall behind and eventually lose the race.
5 votes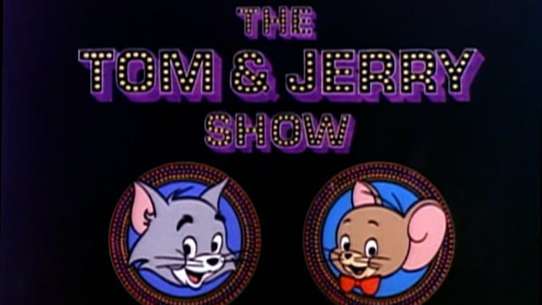 #8 - Castle Wiz
Season 1 - Episode 16
A) In order to win $20, Tom and Jerry have to stay at a very spooky castle that people say is haunted with ghosts. Tom and Jerry need the money, so they go and stay at the castle, with some fear of the rumors. After staying there for a while, Tom and Jerry see a pink ghost that scares the living crap out them. The ghost chases Tom and Jerry all throughout the house, as the two try to hide, and hope that the ghost disappears.
8 votes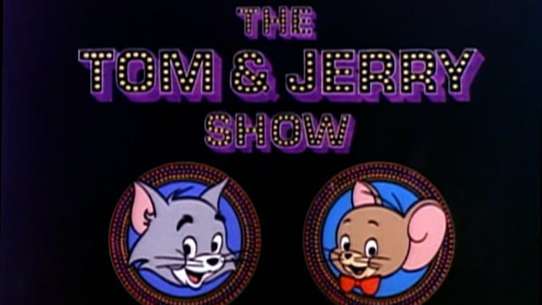 #9 - The Tennis Menace
Season 1 - Episode 14
Tom and Jerry compete in a tennis tournament. Once Tom sees he's losing, Tom tries a ton of tricks on Jerry to make him lose. Once he sees he's unsuccessful, Jerry turns the tables on him by hitting tons of balls on Tom's side of the court, making Tom scatter all over the court.
8 votes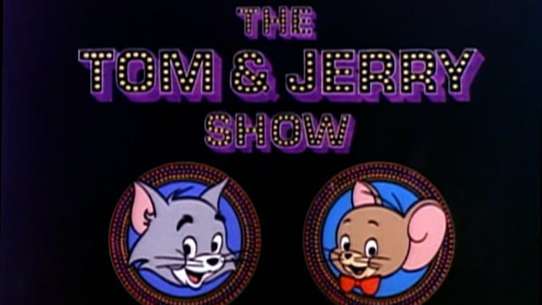 #10 - The Outfoxed Fox
Season 1 - Episode 28
In order to get free food and shelter, a devious fox makes out like he's a hypochondriac to Tom and Jerry. After the fox tricks the two in giving him whatever he wants, Tom and Jerry start to suspect that he's putting on an act.. and they, of course, have to get him back.
3 votes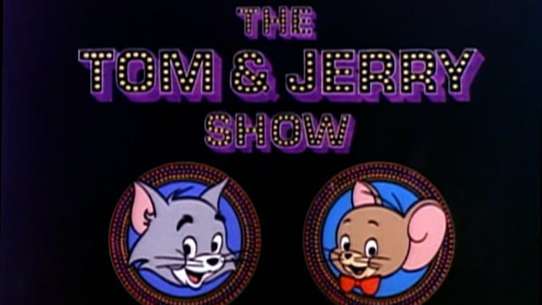 #11 - Beanstalk Buddies
Season 1 - Episode 31
Tom and Jerry become poor. With no food, drink, and anything else they need, a beanstalk appears and lifts the house to the heavens. There, a castle resides, and in it is a mean giant, with his food, riches, and his dog. The dog is sick and tired of living with the giant, and his mean and petty comments about him. So, he decides to recruit Tom and Jerry to help rid of the giant, and bring peace and harmony to the castle.
3 votes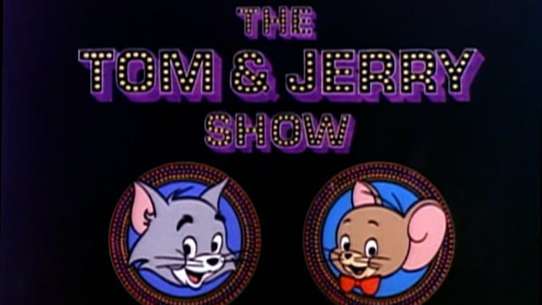 #12 - The Sorcerer's Apprentices
Season 1 - Episode 34
A sorcerer recruits Tom and Jerry as his new apprentices. They have fun for a while, using the magic that has been given to them. But the fun stops when a past apprentice of the sorcerer comes back, and is jealous that the sorcerer replaced him. He uses his old magic to try and get rid of his replacements, while Tom and Jerry try to fight back. Since Tom and Jerry are new at this, it's not going to be easy to return the favor.
3 votes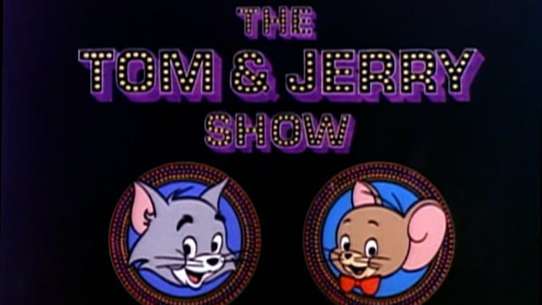 #13 - Son Of Gopher Broke
Season 1 - Episode 33
The pesky gopher is back to put more damage in Tom and Jerry's garden. Noticing that the gopher doesn't give up easily, Tom and Jerry apply for jobs as groundskeeper. Together they use all the tools and machines they can get their hands on to get rid of that annoying gopher once and for all.
3 votes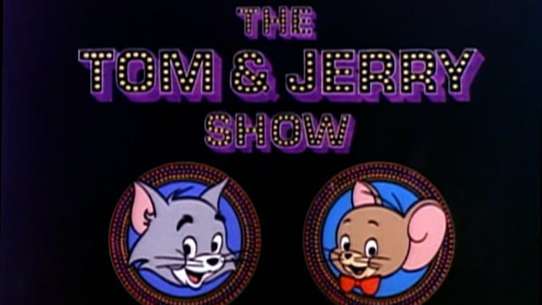 #14 - Watch Out, Watch Dog
Season 1 - Episode 25
Spike is hired to watch a department store overnight, being the great watchdog he is praised as. Snooping Tom and Jerry come to make Spike's new job hard, as he chases them all around the mall, trying to get them to leave.
8 votes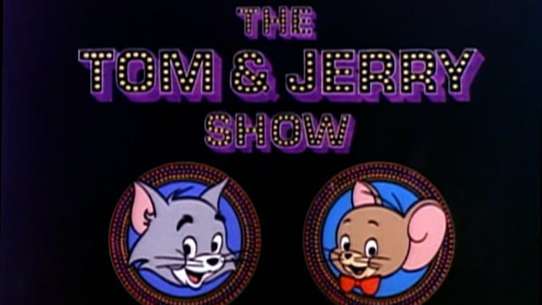 #15 - The Super Cyclist
Season 1 - Episode 26
Tom and Jerry compete in a motorcycle race that is full of pranks and tricks. The race seems to be going well, until it take a turn for the worst when they get closer to the finish line.
9 votes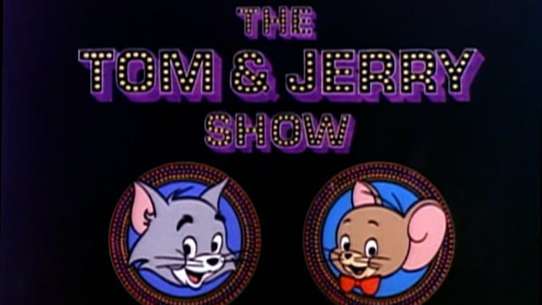 #16 - Chickenrella
Season 1 - Episode 37
After reading the classic story, Tom and Jerry fall asleep and dream that they take part in it.. as the pets of the wicked witches and Cinderella.
2 votes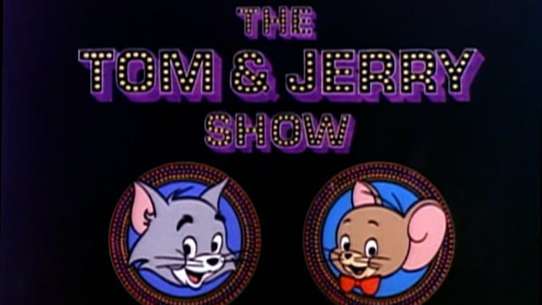 #17 - Grim & Bear It
Season 1 - Episode 17
After being assigned as park rangers, Tom and Jerry have to make sure that no harm comes to a bear cub and its mother. Also, they have to make sure not to set it off, or there will be hell to pay. Tom and Jerry to keep a close eye on the cubs, as well, because they are very devious. Once Tom and Jerry turn their back for one second, the cubs go in a motor home full of people that causes lots of mayhem.
8 votes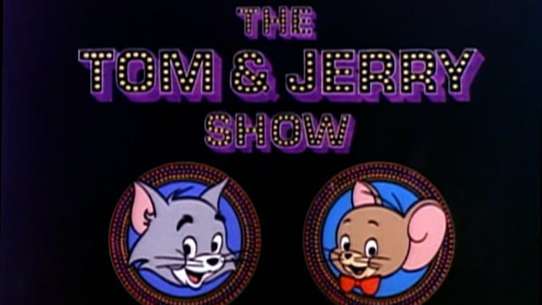 #18 - Safe But Not Sorry
Season 1 - Episode 10
Tom and Jerry's new job is to deliver a safe to a house on a steep hill. This episode is much like one of the 'Laurel and Hardy' episodes. They try the best they can, using all their strength, to push the safe all the way up the hill, without it managing to slip from their fingers and roll back down. Unfortuneatly, for them.. that's what happens.
12 votes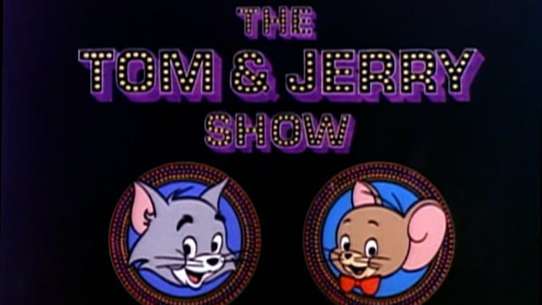 #19 - The Kitten Sitters
Season 1 - Episode 19
Kitten sitting doesn't come all that easy, once Tom and Jerry find out they are adored by them. Tom and Jerry have to make sure that Spike doesn't see them. If he does, who knows WHAT he'll do to them!
9 votes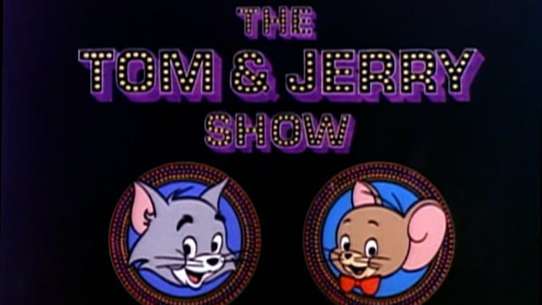 #20 - The Super Bowler
Season 1 - Episode 12
In a bowling tournament, Tom and Jerry compete against each other to get the gold trophy. Knowing that Jerry is a better bowler, Tom designs an electronic bowling ball. When Tom whistles, the bowling ball moves and does a strike. But problems come up when Tom accidentally swallows his whistle!
12 votes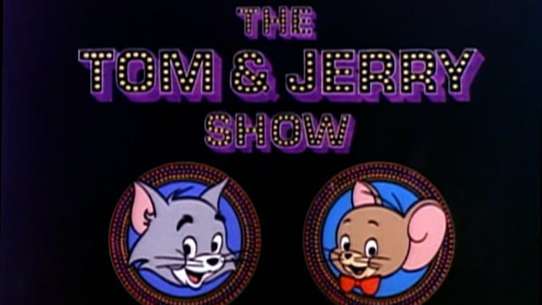 #21 - The Police Kitten
Season 1 - Episode 27
Policemen are Tom and Jerry's new job. They respect the law, and sustain it as they chase the bad guys. Everything is fine, until a very plain police kitten joins the duo in their crime-fighting adventures.
3 votes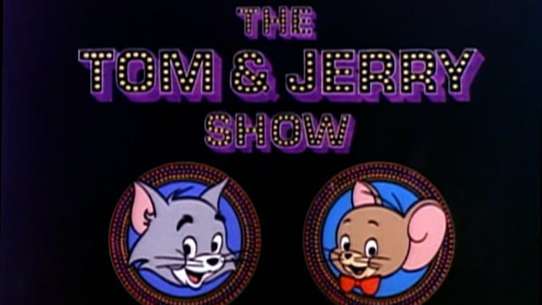 #22 - Robin Ho Ho
Season 1 - Episode 9
Much like one of the original 'Tom and Jerry' cartoons, this episode shows Tom and Jerry alongside of Robin Hood. Together, they fight the bad guys, steal from the rich/give to the needy, and of course get the damsel in distress.
11 votes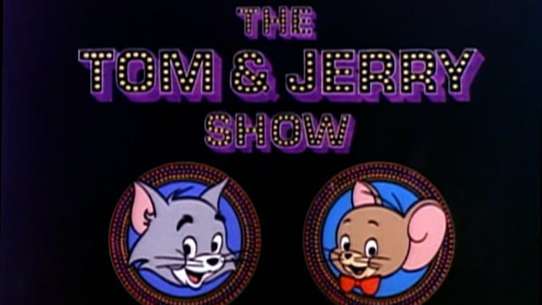 #23 - Tricky McTrout
Season 1 - Episode 13
Fishing doesn't come easy in Tom and Jerry's case after sitting out in a boat all day, not catching one single fish. But after Jerry snags one, the rest of the fish.. in the entire lake follow!
14 votes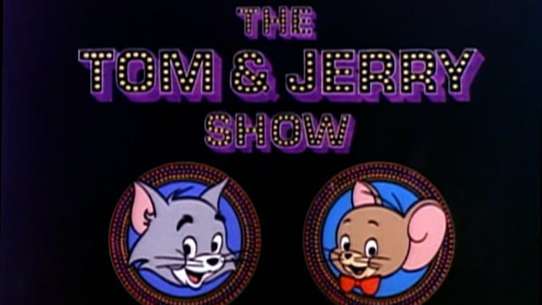 #24 - No Bones About It
Season 1 - Episode 4
For their new job, Tom and Jerry are on a quest to find a missing toe bone from one of the most expensive dinosaurs in their museum. They find a bulldog with the same-looking bone they're looking for, and they try to lure the dog in to snatch the bone away from him as fast as they can.
15 votes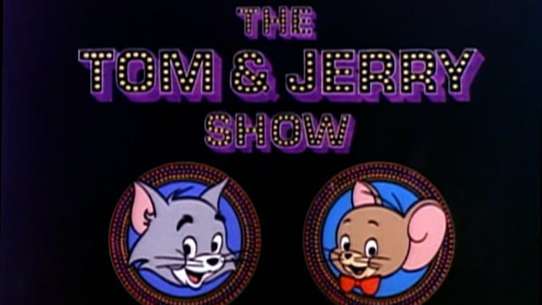 #25 - The Wacky World of Sports
Season 1 - Episode 8
Tom is used as a very competitive sports player. He is up against Jerry in, basically, all of the Olympic sports. A lot of the rules don't apply to Tom and Jerry, as they fight their way to the top to get the gold!
17 votes