The BEST Episodes of The High Chaparral
Every episode ever - ranked by fan votes!
Last Updated: Dec 1, 2021
The show revolved around "Big" John Cannon (Leif Erickson), a rancher who lived in the Arizona Territory in the 1870s. He ran the ranch with his brother Buck (Cameron Mitchell) and son Billy Blue (Blue Boy) (Mark Slade). Blue Boy's mother Annalee (Joan Caulfield) was killed in the first episode by an Indian arrow, and John Cannon then married Victoria (Linda Cristal), the daughter of the powerful neighbouring rancher Don Sebastián Montoya, in what is initially a marriage of convenience. His marriage to Victoria Montoya brought her brother Manolito (Henry Darrow) into the picture, and he also came to live with the family. Cameron Mitchell had been offered the part of Buck following an airline flight to Tucson where he had sat next to the series originator and his wife.
Watch Now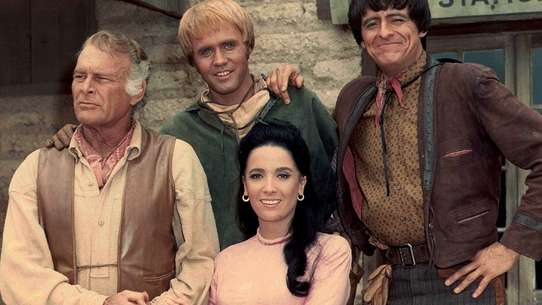 #1 - Survival
Season 1 - Episode 18 - Aired Jan 14, 1968
John Cannon and Billy Blue are captured by Apaches far from home and made to face death from lack of water. John and Billy force a wounded Indian, Klosen, to lead them toward water but the Apache escapes. Buck and Manolito catch a glimpse of a war party wearing John's and Billy's hats but harsh desert winds make it impossible to track the missing pair. When John and Billy do find water, renegade Chief Soldado ties them to a rock to die of thirst.
1 votes
Writers:
Francis Cockrell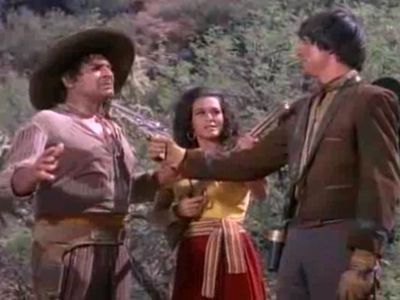 #2 - The Covey
Season 2 - Episode 5 - Aired Oct 18, 1968
Mexican bandit El Lobo breaks jail and plots to plunder the Cannon Ranch supplies to avenge his imprisonment by Manolito. When heavy rain prevents wagons from reaching the ranch with needed supplies, Buck, Billy Blue, and Manolito attempt to get a mule train through. El Lobo traps the group in an isolated canyon.
30 votes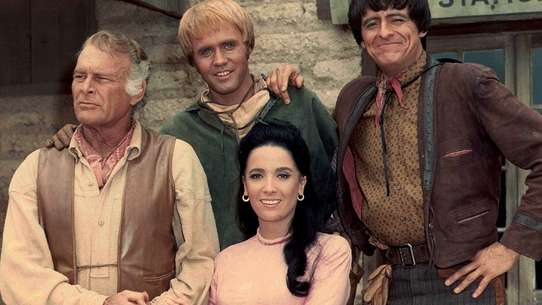 #3 - The Deceivers
Season 2 - Episode 9 - Aired Nov 15, 1968
Chio, an Apache half-breed and his renegades, capture Cannon's supply wagons. Just as food and ammunition for High Chaparral runs out, Chio is captured and brought to the ranch. Meanwhile, Manolito discovers Tina Granger near a burned out stage coach in an apparently unrelated incident. Tina, Chio's daughter, helps him to escape, but leaves her father when he vows to plunder the ranch to gain recognition. Feeling a loyalty to the Cannons who treated her well at the High Chaparral, she leads Buck and Manolito to the stolen supplies and joins them in a dash for the ranch pursued by Chio and his men.
1 votes
Writers: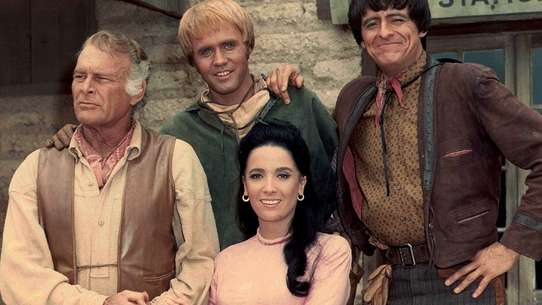 #4 - The Buffalo Soldiers
Season 2 - Episode 10 - Aired Nov 22, 1968
""A factual drama based on the 10th Cavalry, a Negro regiment formed in 1866. Lawlessness in Tucson brings martial law--and the 10th--into open conflict with the town's white populace and an army of outlaws. Members of the honorary 10th Cavalry, formed in Los Angeles in 1966, are featured in this episode."" (TV Guide)
1 votes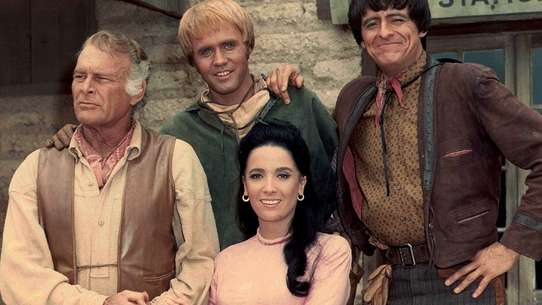 #5 - A Way of Justice
Season 2 - Episode 12 - Aired Dec 13, 1968
John Cannon is accused of killing the daughter of a Mexican sheepherder and is condemned to death unless steep ransom is paid. Escaped convicts Mitch, Cable, and Kolos accidentally kill the girl while heading for Tucson to reclaim stolen money. They escape the sheepherders by forcing John to change into the prison clothing of the inarticulate Kolos. John is captured and condemned to death, but Manolito promises money for John's release. Buck and Billy Blue fail to raise the ransom
1 votes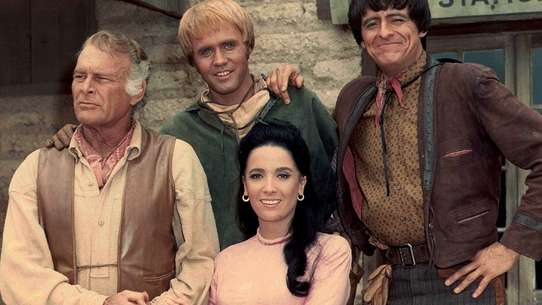 #6 - The Lion Sleeps
Season 2 - Episode 25 - Aired Mar 28, 1969
Don Sebastian, wounded by a would-be assassin, plays on the sympathy of his family and friends in a scheme to gain control of the Cannon Ranch. On his pretended death bed, Don Sebastian extracts a promise from Manolito to marry Anita Santiago, a beautiful but headstrong neighbor in a plot to join the two ranchos. Victoria gives in to her father's wish to persuade John to sign the Cannon Ranch over to Manolito. Don Sebastian's plan begins to falter when Mano learns that his father is faking, and the assassin returns for a second attempt on Don Sebastian's life.
1 votes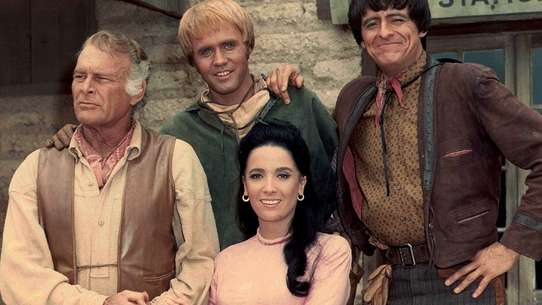 #7 - Time of Your Life
Season 3 - Episode 1 - Aired Sep 19, 1969
A gunfighter attempts to goad Blue into a shootout. Participating in his first trails-end celebration that traditionally follows a grueling cattle drive, Blue joins his father John Cannon, Uncle Buck and Manolito and the town's other weary but happy cowhands in observing the occasion. A barroom argument develops between Blue and short-tempered Johnny Keough, who invites young Blue outside to settle the matter with their guns. Well aware of the obvious advantage the well-known gunman Keough has over him but also concerned about his own pride as a result of being publicly challenged, Blue finds himself facing one of the most important decisions of his life.
1 votes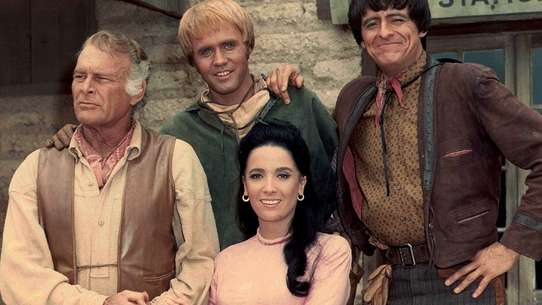 #8 - A Piece of Land
Season 3 - Episode 4 - Aired Oct 10, 1969
After accidentally uncovering a silver deposit, an excited Buck Cannon wastes no time in talking Manolito into joining him in a major real estate investment. Unable to raise the down payment to Jeff Patterson, who has agreed to sell his ranch, Buck invites Manolito to be his financial backer for half-interest. After Victoria has turned over a priceless necklace to her brother for collateral on a loan, the new land owners learn hat their silver cache is worthless.
1 votes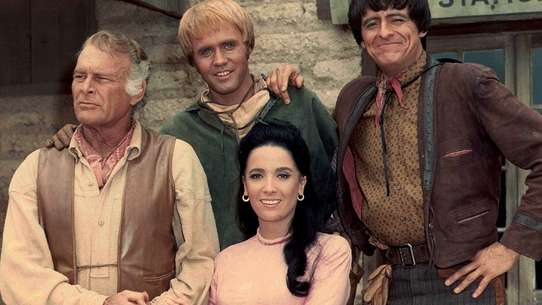 #9 - The Legacy
Season 3 - Episode 11 - Aired Nov 28, 1969
Blue falls in love with an attractive houseguest but the romance is marred when the girl and her father reveal the true purpose of their visit. Promoter Gar Burnett and daughter Trece charm their way into being invited to the Chaparral Ranch as part of a scheme to blackmail John Cannon. Enamored of the girl, Blue refuses to believe that Trece was aware of her father's plot.
1 votes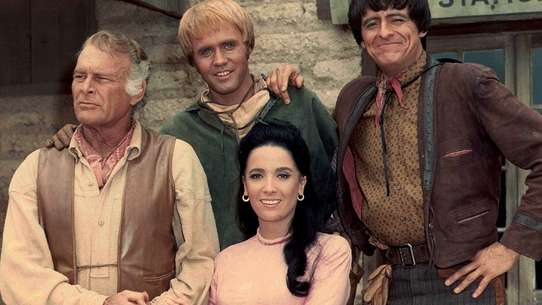 #10 - The Long Shadow
Season 3 - Episode 14 - Aired Jan 2, 1970
The Cannon Ranch faces wholesale resignations by hired hands because of a series of attacks on men and cattle by an unknown assailant. Convinced that the source of the fear is a former employee, John directs a search for the man. Cannon and his men are stunned on learning they have been tracking the wrong man after they find their quarry dead, victim himself of the mysterious marauder.
1 votes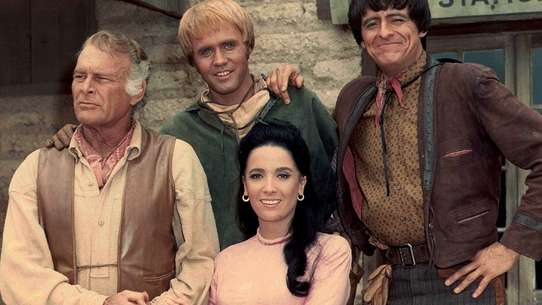 #11 - Jelks
Season 3 - Episode 17 - Aired Jan 23, 1970
Joe, foreman of the Cannon Ranch, threatens to quit over John Cannon's mistrust of a new hired hand but later realizes that John's suspicions were well-founded. In need of new help for an upcoming cattle drive, Joe hires drifter Jelks, whose attitude and actions are questioned by the boss. Dissention erupts between John and his foreman over the new man, who inadvertently solves their differences by proving one of them wrong.
1 votes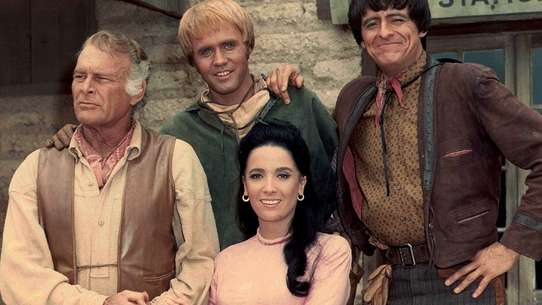 #12 - The Guns of Johnny Rondo
Season 3 - Episode 18 - Aired Feb 6, 1970
A former gunfighter's new life as a Cannon ranchhand is jeopardized by four enemies. Other Cannon ranchhands and Johnny's teen-age son, Dan, who are unaware of Johnny's reputation, misinterpret his refusal to wear a gun and otherwise go out of his way to avoid confrontation with anyone. Any doubts as to Rondo's courage are soon dispelled however, when he is challenged by three men out of his past.
1 votes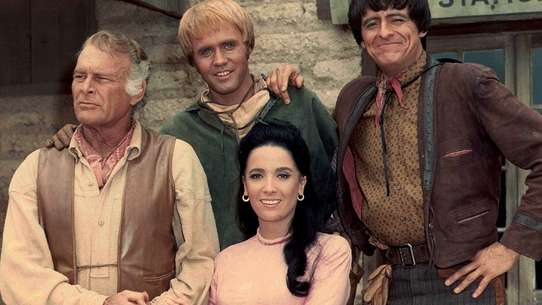 #13 - The Lieutenant
Season 3 - Episode 20 - Aired Feb 27, 1970
Men of the Cannon ranch are caught in the middle of a confrontation between a neighboring rancher and a young cavalry officer determined to arrest him. When Lt. Jason Adams reveals his intent to bring in neighboring rancher Henry Simmons on a long-standing desertion charge, Billy Blue makes an ill-advised effort to warn Simmons and his daughter Martha. Resigned to giving himself up, Simmons prepares to do so but, fearing for her father's life, Martha reacts and provokes a military siege of their home.
1 votes
Writers: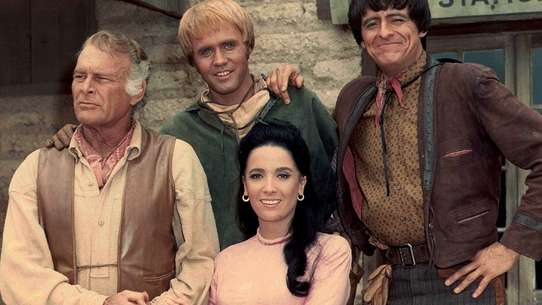 #14 - New Hostess in Town
Season 3 - Episode 22 - Aired Mar 20, 1970
Victoria is kidnapped by outlaws and forced to work as a cantina waitress. Enroute to the Montoya Ranch with a large sum of cash for a cattle purchase, Victoria and Buck are overpowered by bandits Bates and Gideon who take her to an outlaw refuge and leave Buck stranded in the desert. Made to work as a cantina hostess for town boss Robbins, the stunning Victoria soon has the entire outlaw band vying for her attentions. She decides to play one man against the other in a plan to escape.
1 votes
Writers: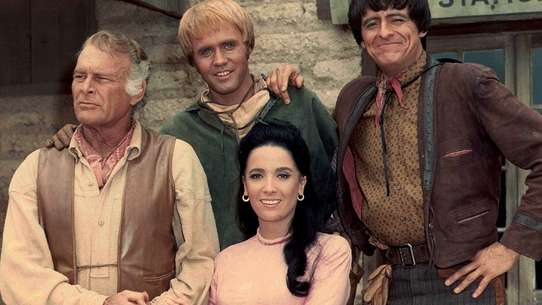 #15 - Too Late the Epitaph
Season 4 - Episode 8 - Aired Nov 6, 1970
Manolito is jailed in a case of mistaken identity on charges of holdup and murder. En route back to the Cannon ranch from a cattle purchase, Manolito is arrested when mistakenly identified as a member of a gang who held up a gold shipment hours earlier. He is released when an old friend Dave Redman, a fast-rising leader of the community in which Mano is being held, vouches for him. Later, when Mano finds himself framed for murder, he learns who his real friends are.
1 votes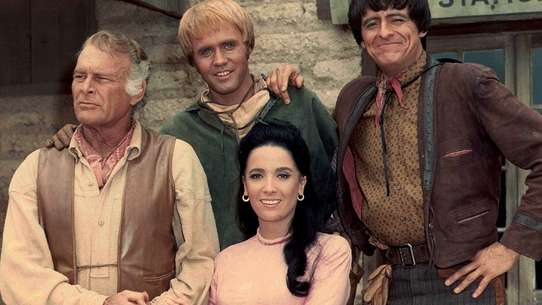 #16 - Feather of an Eagle
Season 2 - Episode 19 - Aired Feb 7, 1969
Billy is taken hostage by Apaches after he ignores Buck's advice and frees a white girl from them. Buck learns Apache leader Santos considers himself to be Sarah's husband. Buck hesitates to use force which would break the Cannon peace treaty with the Indians. Santos threatens Billy's life unless Sarah is returned.
2 votes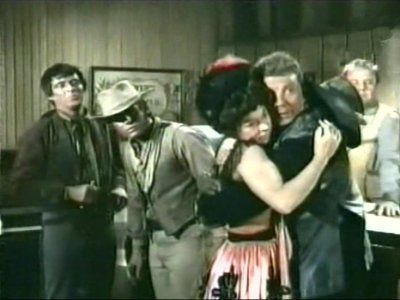 #17 - A Quiet Day in Tucson
Season 1 - Episode 5 - Aired Oct 1, 1967
Buck, Manolito and Billy Blue are sent to Tucson for food, supplies and boots, but are sidetracked instead by women and song. While John Cannon awaits his trio's return with the goods, Buck promptly enters a poker game with cowhand Kansas and loses the supply money, Manolito courts Pearlita who rolls him for his money, and Billy Blue sets out with little Rag-Tag Tina to buy the fanciest pair of boots in Tucson. Problems grow when the boys try to help Fergus MacLeish and his wife from being held up, only to lose the guns they need in Tucson.
5 votes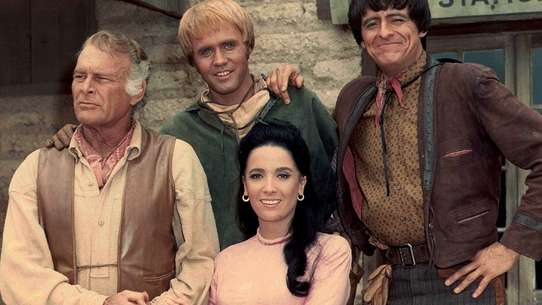 #18 - Champion of the Western World
Season 1 - Episode 21 - Aired Feb 4, 1968
Billy Blue Cannon plans to earn money for an expensive silver saddle by boxing. Billy Blue learns Killian and his ranch hands have entered every event in the Fourth of July rodeo to win the saddle, so the High Chaparral wranglers compete trying to help Blue, but they fail. Desperate for funds, Blue works out for five dollars with champion Paddy O'Bannion's opponent, but breaks the man's jaw. Buck convinces Blue he must fight the champ if he hopes to buy the saddle. Blue learns O'Bannion needs the fight money to marry and is torn between mixed reactions.
3 votes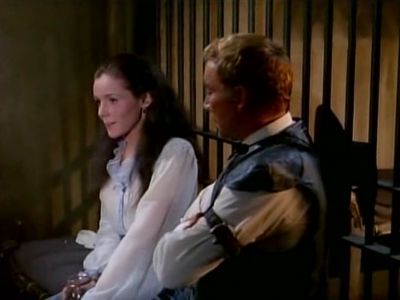 #19 - Tornado Frances
Season 2 - Episode 4 - Aired Oct 11, 1968
Buck Cannon's plans to open a saloon are threatened by a temperance group led by spirited Frances O'Tolle. Oscar Hipple sells his saloon to Buck, but conceals the fact it was wrecked by Miss O'Tolle's crusaders. Buck hires Warren Case to help restore the saloon and learns Miss O'Tolle started the crusade when she came West to marry Case, but found him drunk. She leads a second assault and Buck's deputized customers jail her for trespassing.
1 votes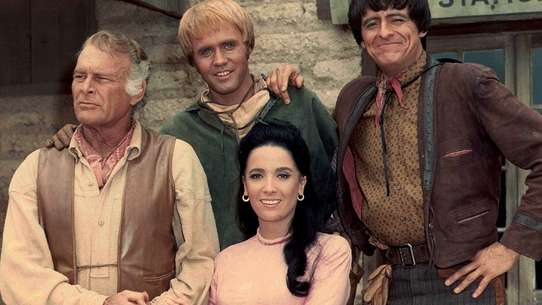 #20 - The Reluctant Deputy
Season 3 - Episode 21 - Aired Mar 6, 1970
Blue is the victim of a practical joke that finds him enlisted as a temporary lawman Tricked into being sworn in as a deputy marshal by Manolito and his Uncle Buck, Blue is forced to take the job seriously when the town's regular lawman departs leaving him in charge of the entire town. Blue's new authority enables him to exact a sweet revenge on Manolito and Buck.
1 votes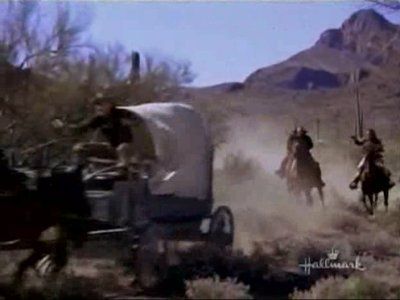 #21 - Best Man for the Job
Season 1 - Episode 4 - Aired Sep 24, 1967
John Cannon must decide whether to send his son to possible death to save their besieged ranch. Three army deserters, who have murdered Apaches on Cannon land, are taken prisoner by Indians. Captain Dabney fails in an effort to rescue the men, but gains Apache hostages, including a female relative of Cochise. When Captain Dabney refuses to trade prisoners, and as the Apaches prepare to execute the deserters (as well as Sam, who is also an Apache hostage), Cannon must decide whether to hand son, Billy Blue, the perilous job of secretly returning Dabney's hostages to Cochise. Guest Stars: Warren Stevens as Captain Dabney, Nino Cochise, grandson of Cochise as Cochise.
7 votes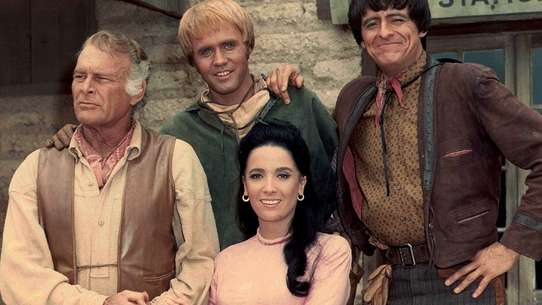 #22 - The Assassins
Season 1 - Episode 17 - Aired Jan 7, 1968
An Apache renegade and his followers plan to kill Cochise's peace representative in the Cannon ranch house and start a new Indian war. Medicine man Nock-Ay-Del explains that Cochise will agree to live peacefully if John Cannon offers sufficient gifts. Buck warns against a death trap when an outpost guard is killed during negotiations. Sub-chief Soldado and three warriors move in towards the ranch house to accomplish their purpose.
3 votes
Writers: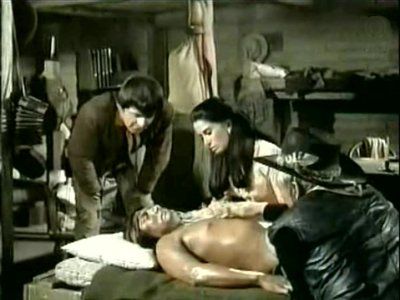 #23 - Ghost of Chaparral
Season 1 - Episode 3 - Aired Sep 17, 1967
Victoria is over shadowed by the memory of Annalee. The rigid Big John refuses to let her make changes as he still feels their marriage is an arrangement with her father. A confrontation with Apaches and Victoria's old beau force a change.
6 votes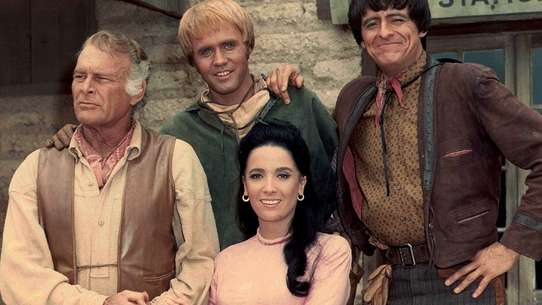 #24 - The Kinsman
Season 1 - Episode 20 - Aired Jan 28, 1968
The Cannons care for a wounded relative who repays them by stealing the ranch payroll. Uncle Dan Brookes arrives suddenly after a 15-year absence seeking safety in the heavily fortified ranch. He conceals the fact he is wanted dead or alive for murder and has been shot by bounty hunters Mace and Gurney. When Buck hires the bounty hunters as ranch hands, Brookes saves his own skin by offering to help Mace and Gurney steal the Cannon payroll.
4 votes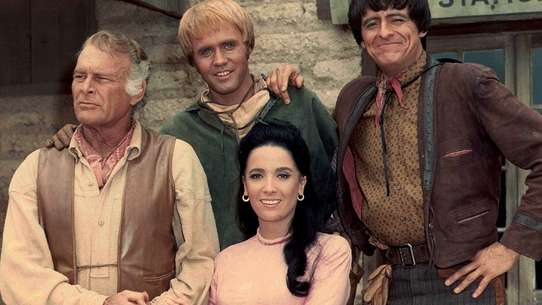 #25 - A Joyful Noise
Season 1 - Episode 27 - Aired Mar 24, 1968
Ramon Novarro, silent film notable is guest star as Padre Guillermo, who flees Mexico to escape the vendetta of a twisted killer. The padre is accompanied by two nuns and Maria. John Cannon agrees to protect the group when Maria's demented fiancé Ramon, who has plundered the padre's Mexican convent, arrives on the scene. Maria rides into the desert intent on sacrificing herself to prevent more bloodshed. Manolito finds Maria, but is trapped with the girl by Ramon.
2 votes