The BEST Episodes of The Green Green Grass
Every episode ever - ranked by fan votes!
Last Updated: Jun 25, 2020
Green Green Grass is a new comedy series and is a spin-off from Only Fools And Horses. It features the characters of Boycie and Marlene and introduces their son, Tyler, now 15 years old. Since we last met them, Boycie's second-hand car empire has gone from strength to strength, yet, despite his success, Boycie is becoming tired of life in Peckham and is secretly (at least, secretly from Marlene) craving a more tranquil existence in the English countryside. His decision to finally make the move is prompted by a chance conversation with Denzil who has some rather disturbing news. Within two weeks Boycie, Marlene and Tyler have left London - forever.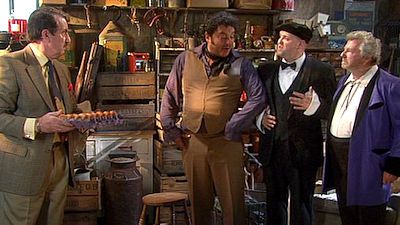 #1 - Schoolboy French
Season 2 - Episode 5 - Aired Oct 13, 2006
The circle of life comes knocking at the Boyces' door with Tyler's French exchange student and a past love from Peckham sheds new light on old memories.
39 votes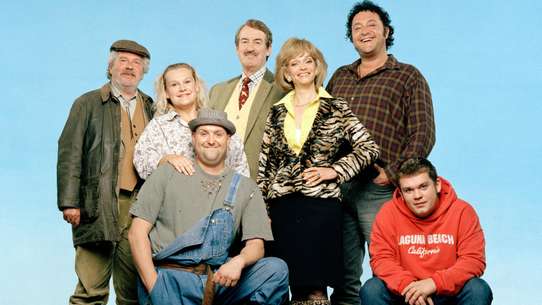 #2 - One Man's Junk
Season 4 - Episode 8 - Aired Feb 26, 2009
3 votes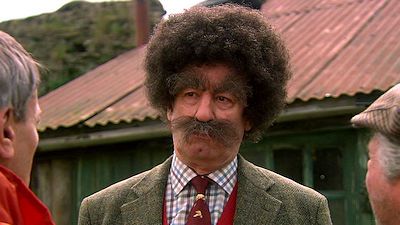 #3 - Testing Times
Season 2 - Episode 1 - Aired Sep 15, 2006
Sleepless nights, confusion over chemicals and an EU farm inspection - just a normal day on the farm for Boycie and Marlene.... until Boycie loses his hair!
18 votes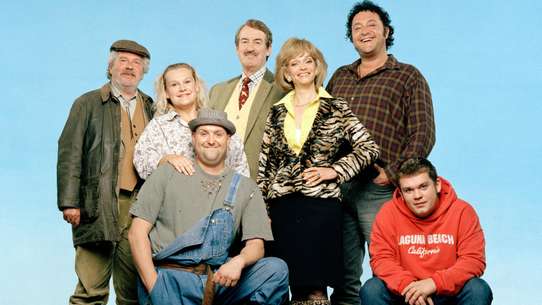 #4 - Animal Instincts
Season 4 - Episode 4 - Aired Jan 29, 2009
Tyler wants to borrow money to buy new equipment for his band, Puddle of Agony. But Boycie, who was brought up in the school of hard knocks, refuses to cough up. Meanwhile the local vicinity is gripped by fear of Animal Freedom protestors.
7 votes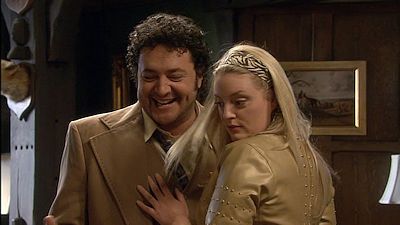 #5 - Lust In Translation
Season 3 - Episode 7 - Aired Dec 21, 2007
Bryan gets more than he bargained for when he meets his new love and the staff's loyalties are severely tested. Llewellyn seizes the opportunity of securing extra labour for his harvest.
7 votes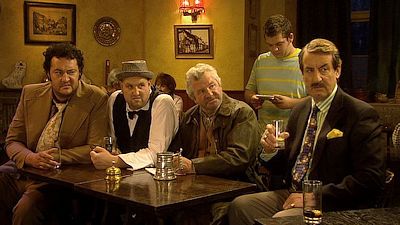 #6 - More Questions Than Answers
Season 2 - Episode 6 - Aired Oct 20, 2006
Llewellyn has been forced to employ teachers over the summer as casual labour but even they can't help the fact that his farm is running at a massive deficit. With Boycie's farm doing well, Llewellyn challenges him to a pub quiz in the hope of winning £5,000.
13 votes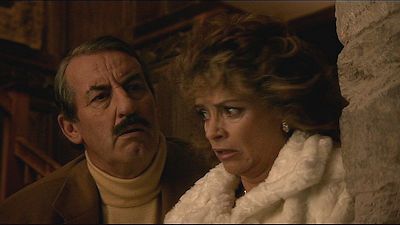 #7 - Keep on Running
Season 1 - Episode 1 - Aired Sep 9, 2005
All is well in Peckham. Marlene is off to a health farm as Boycie rises to take the dog for a walk and their son Tyler is off to France for a school trip. It's just another ordinary day in the Boyce household. Then Denzil arrives bringing news that the infamous Driscoll Brothers are being released early from prison and they're on the hunt for the supergrass who helped get them banged up. Boycie is horrified. By the time Marlene and Tyler return, he's sold the house, sold the car dealership and planned a new life in Shropshire. Reluctantly Marlene agrees to the move and Tyler is dragged with them. Moving day comes and once north of the safe confines of the Thames, they find themselves hopelessly lost and out of their depth. They eventually track down their new home and discover that "The Grange" comes complete with some very strange characters.
23 votes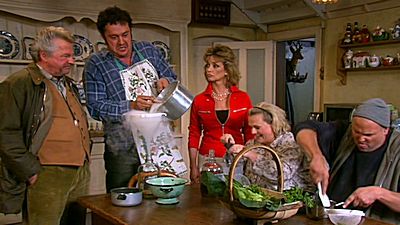 #8 - Sex and the Country
Season 1 - Episode 6 - Aired Oct 14, 2005
Marlene discovers the farmhands making a virility potion for Rocky the bull, and sneaks a dose into Boycie's coffee. Tyler arouses suspicions when make up is found in his room, and his parents are relieved to be told he has a girl friend, untill they learn she is his teacher.
14 votes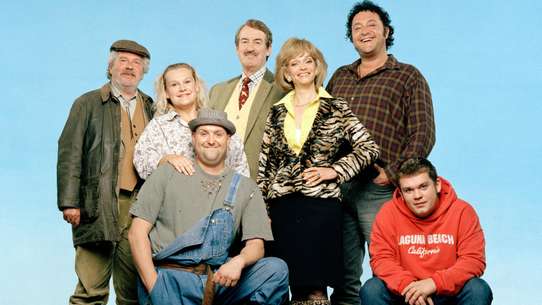 #9 - Home Brew
Season 4 - Episode 2 - Aired Jan 15, 2009
While searching through some ancient scrolls and paperwork left behind by the old squire, Boycie discovers a medieval recipe for a traditional local liquor. With the help of his staff, he goes into full-scale production, attracting customers from far and wide, including two whom he had hoped he had seen the last of.
6 votes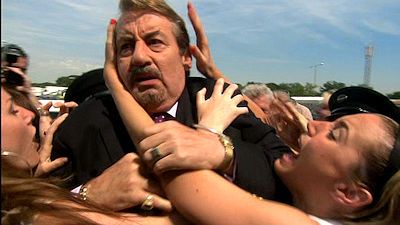 #10 - Fifteen Minutes
Season 3 - Episode 5 - Aired Dec 7, 2007
Boycie can't believe that his staff are auditioning for a reality TV show, but the lure of fame proves too much to resist. Marlene has some plans of her own for when he's away.
9 votes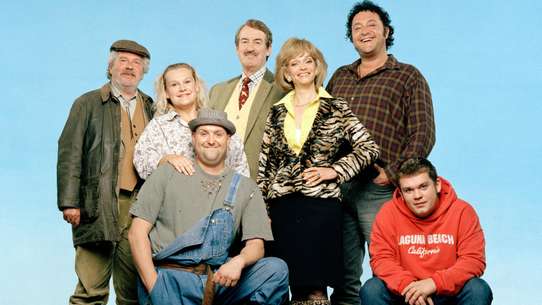 #11 - Your Cheating Art
Season 4 - Episode 5 - Aired Feb 5, 2009
7 votes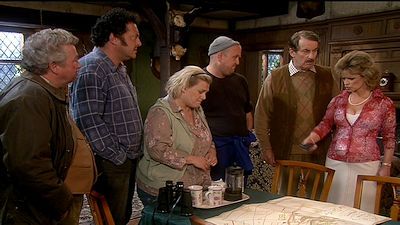 #12 - The Country Wife
Season 1 - Episode 3 - Aired Sep 23, 2005
Boycie outs Marlene under pressure to fit in with the locals, so she decides to take up cookery, an idea which doesn't go down to well with the family.
15 votes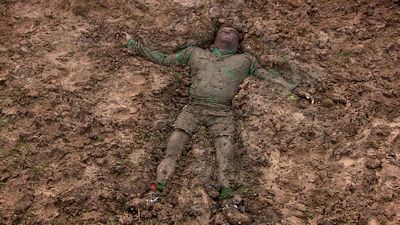 #13 - Here's To You, Mrs Boyce
Season 2 - Episode 2 - Aired Sep 22, 2006
Boycie considers a move into local politics. Bryan's ex-fiancée finds a cure for lesbianism. Tyler fails to score at Rugby, but creates a good impression. Marlene provides momentary distraction during Tyler's maths coursework, until Boycie steps in with his first aid knowledge.
13 votes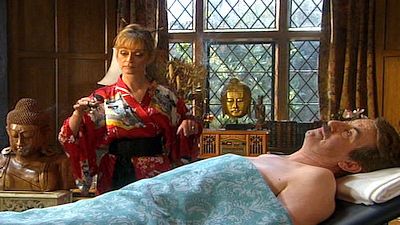 #14 - Mother Earth
Season 2 - Episode 4 - Aired Oct 6, 2006
Beth's concern for animal welfare has far-reaching consequences for Winterdown Farm. Marlene's pursuit of a more holistic way of life proves to be crunch time for Boycie and something of an eye opener for Beth.
14 votes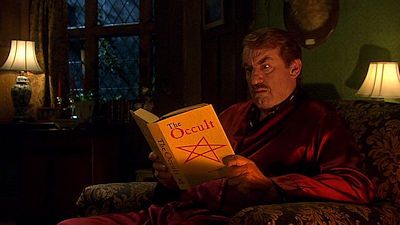 #15 - Bothered and Bewildered
Season 2 - Episode 3 - Aired Sep 29, 2006
Boycie decides his staff need to work harder and vows to sack the next employee he catches slacking. Mrs Cakeworthy is the first out the door, but she soon has her boss regretting her decision when the Londoner learns she is a witch. Elsewhere, Tyler has his own problems - he is traumatised by the school art class.
13 votes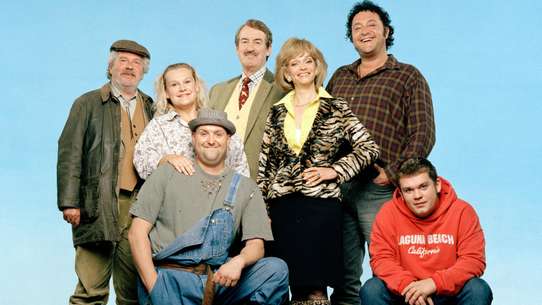 #16 - Calendar Boys
Season 4 - Episode 3 - Aired Jan 22, 2009
Bored with life on the farm, Marlene throws herself into charity work. As a by-product of her efforts, Boycie senses an opportunity to become Sir Aubrey. Marlene, with the help of their staff, tries to use her charity contacts to help her husband achieve his dream. Unfortunately, life is very rarely that simple, particularly where Boycie and Marlene are concerned.
7 votes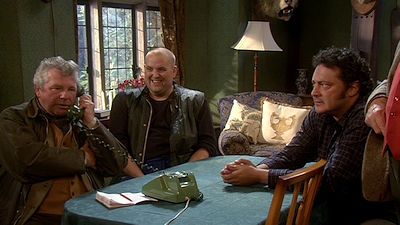 #17 - Hay Fever
Season 1 - Episode 4 - Aired Sep 30, 2005
Marlene allows Boycie to buy a maximum of six cows for the farm, but is less than impressed when Elgin, Jed and Bryan turn up with a herd of 300 claiming they were on special deal and Marlene has but one thing to say "what kind of offer? Buy six, get 294 free". Meanwhile, The vet is called out when Rocky the bull fails to take notice of the females and Tyler prepares to sit a local private schools entrance exam.
16 votes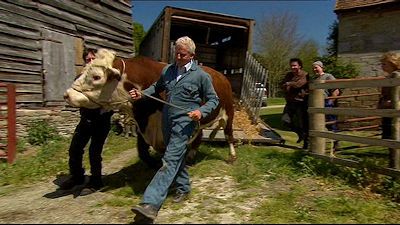 #18 - A Rocky Start
Season 1 - Episode 2 - Aired Sep 16, 2005
Tyler is not impressed by his new surroundings in rural Shropshier and Marlene wants to return to Peckham. However, the only fools and horses car supremo, Boycie, warms to the idea of becoming a gentleman farmer - a role which involves doing little work and mingling with the country set. Meanwhile, Boycie's manager. Elgin, pursuades him to retain all his staff and set about creating a working farm even if it means forking out £18.000 on a bull.
14 votes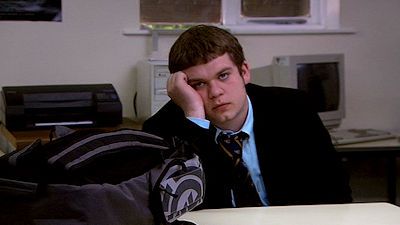 #19 - Pillow Talk
Season 1 - Episode 5 - Aired Oct 7, 2005
Tyler may have received a wakeup call from the Driscoll Brothers. However, his first day at school provides him with a sudden interest in the works of Thomas Hardy. Marlene has trouble sleeping until Jed provides an unusual remedy
15 votes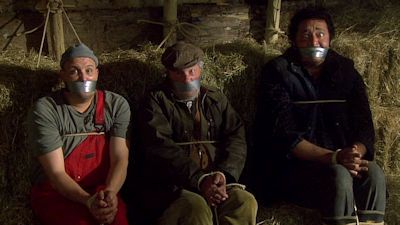 #20 - Brothers and Sisters
Season 2 - Episode 7 - Aired Oct 27, 2006
A family reunion leaves the staff of Winterdown Farm all tied up and lost for words, love is in the air for Bryan, and Boycie attempts to bury the past before the Driscoll Brothers bury him.
36 votes
#21 - Sweet Sorrow
Season 3 - Episode 4 - Aired Nov 30, 2007
The pair are flushed with pride as they dream of their son's golden future, but when Tyler's exam results let him down, it is the staff who provide the key to his career and get him motivated.
9 votes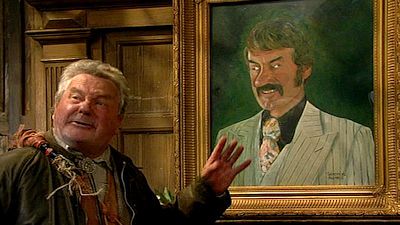 #22 - But Is It Art?
Season 3 - Episode 1 - Aired Nov 2, 2007
When Bryan and Elgin suffer a housing crisis Boycie and Marlene offer them sanctuary, but Boycie's benevolence towards his workers brings an unexpected reward of immortality.
12 votes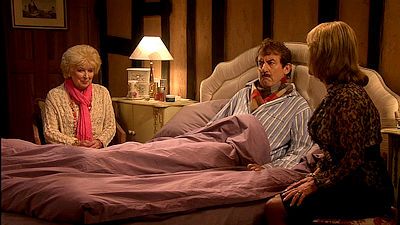 #23 - The Final Curtain
Season 3 - Episode 6 - Aired Dec 14, 2007
Boycie uncovers shocking information about his family tree and, with Tyler unexpectedly returning home from university, he is convinced something serious is afoot.
6 votes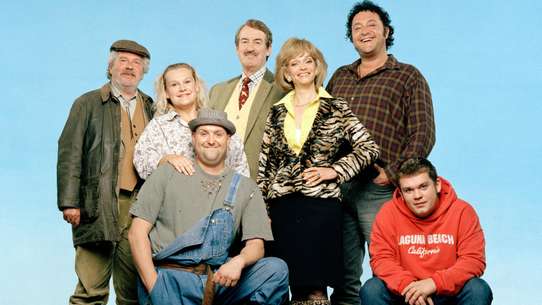 #24 - The Path of True Love
Season 4 - Episode 1 - Aired Jan 8, 2009
Marlene has become fed up with her husband's inattention, and fears that their relationship is nearing its end. She seeks the help of a local marriage guidance counsellor, which proves so successful that she ends up throwing Boycie out, but the parting gives them both time to consider their lives.
9 votes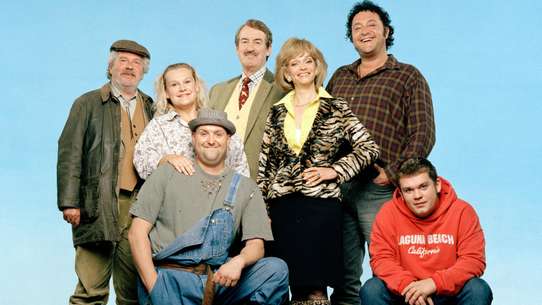 #25 - I Done It My Way
Season 4 - Episode 7 - Aired Feb 19, 2009
8 votes