The Best Episodes of The Colony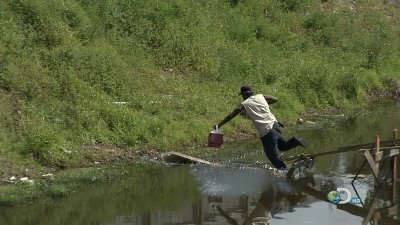 #1 - To Have and Have Not 8.00
Season 2 - Episode 4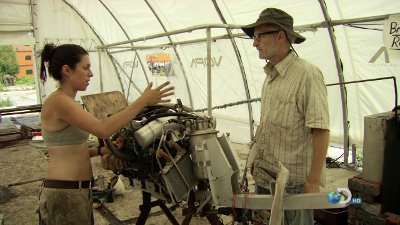 #2 - The Virus 8.00
Season 2 - Episode 9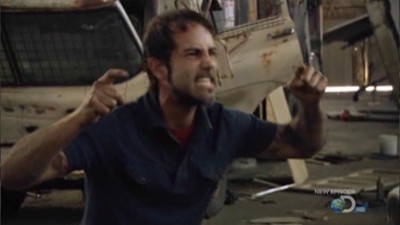 #3 - Breaking Point 7.81
Season 1 - Episode 9
The colonists work on a scout vehicle and make some customized changes on their escape truck. Tempers flare when the traders return. A colonist hits his breaking point.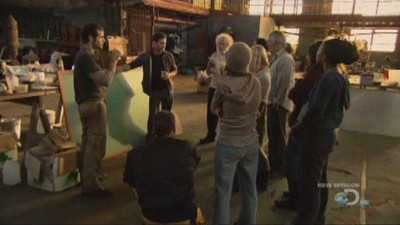 #4 - Comfort in Chaos 7.56
Season 1 - Episode 3
After securing the basic necessities for survival, the volunteers focus on the one creature comfort they can't live without: a hot shower. But focusing on comfort leaves them open to a massive attack that threatens their long-term survival.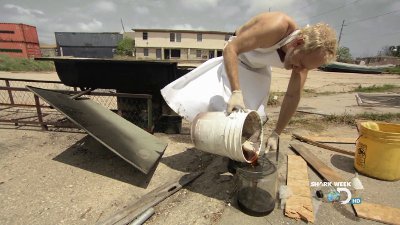 #5 - After the Fall 7.56
Season 2 - Episode 2
To secure their house from a new hostile threat, the colonists try to make an electrical power plant from rotting pig carcasses and an old tractor. And with food running low, Jim and Deville hunt game in the bayou.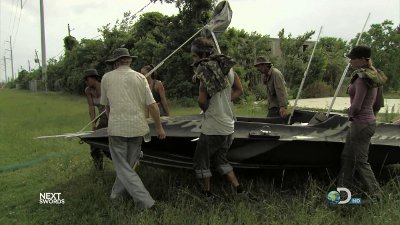 #6 - Defense 7.50
Season 2 - Episode 8
VOPA returns, leading to contact with loved ones; a pending attack starts the colonists on the path to escape.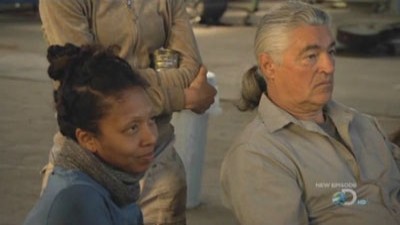 #7 - Safety and Security 7.45
Season 1 - Episode 4
After an attack shatters the volunteers' sense of security, they must focus on building weapons and fortifying the warehouse. But before they can finish, a truckload of gun-toting traders arrives to test the volunteers' unity.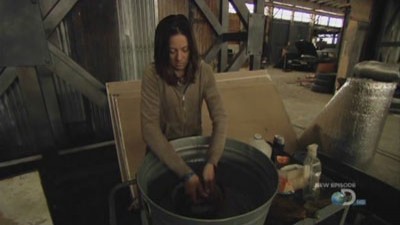 #8 - Loss and Communication 7.44
Season 1 - Episode 6
The volunteers are rocked by the disappearance of a treasured member during a search party mission. The loss spurs them to build a collection of communication devices in hopes that their missing member is somewhere out there…listening.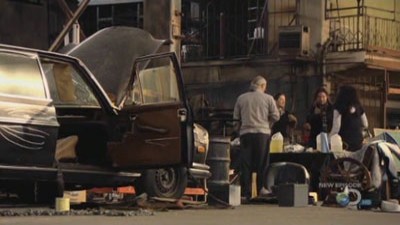 #9 - Power Struggle 7.36
Season 1 - Episode 2
With their power supply dwindling, the volunteers attempt to build a generator that runs on smoke from wood scraps. When they scavenge the nearby streets for supplies, they must face off with a motorcycle-riding thug.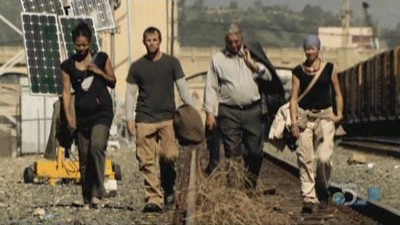 #10 - Arrival and Survival 7.35
Season 1 - Episode 1
Ten volunteers enter an experimental post-catastrophe world to see if they can survive and rebuild after a global disaster. Cordoned off in a downtown Los Angeles warehouse, they must secure shelter, filter water, and defend their new home from thieves.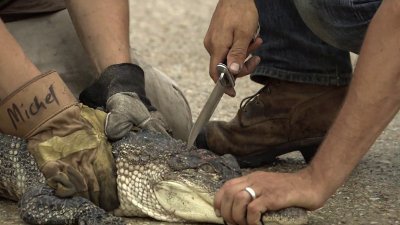 #11 - Skout 7.35
Season 2 - Episode 6
While trying to survive in a post-apocalyptic world, the colonists discover that the water source has been heavily contaminated, and a leadership struggle breaks out.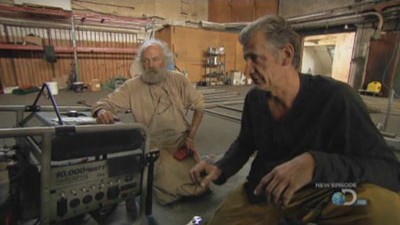 #12 - A Stranger Among Us 7.31
Season 1 - Episode 5
The volunteers have the opportunity to up their electricity and power capabilities when they scavenge a stock of abandoned solar panels. But the experiment takes a violent turn when a stranger breeches their security and tries to steal their supplies.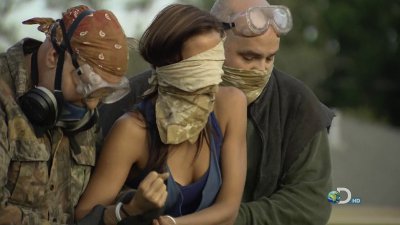 #13 - The Abduction 7.25
Season 2 - Episode 5
The colonists are put to the test when one of their own is abducted and a ransom note demands their resources.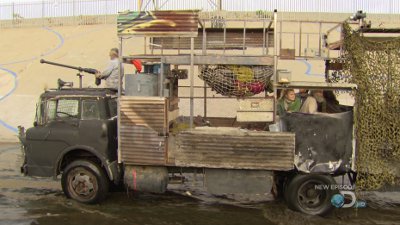 #14 - Exodus 7.23
Season 1 - Episode 10
Mike recovers from a nasty crash and helps the others beef up the Colony's defenses. Then, the Colonists race to finish the escape truck before the marauders launch their final offensive.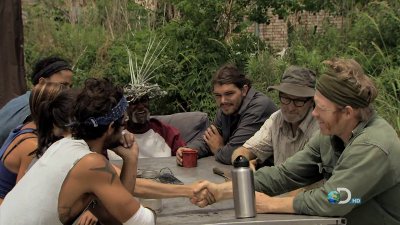 #15 - Tick 7.17
Season 2 - Episode 7
The colonists deal with deception in the fight for food resources, as a stranger living among them reveals himself.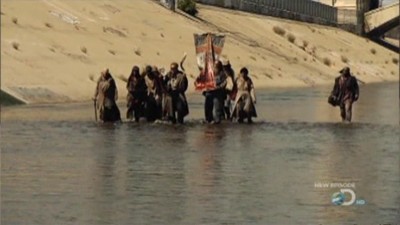 #16 - A Test of Faith 7.15
Season 1 - Episode 7
The Colonists run into missionaries on a river trip, and John V's moral compass is shaken. The arrival of two new visitors creates an internal rift and the group must sacrifice one of their own to survive.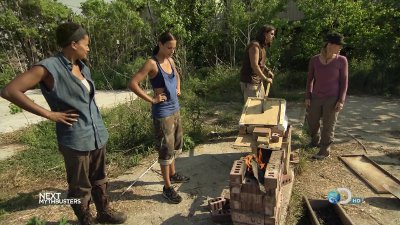 #17 - Trust 7.12
Season 2 - Episode 3
The Colonists look toward sustainability, but dwindling resources and the introduction of two outsiders to the experiment upset the balance. Later, the Colonists are attacked while scavenging for supplies outside the Colony.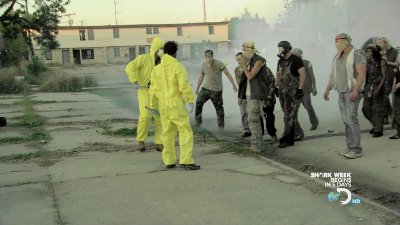 #18 - New Beginning 6.94
Season 2 - Episode 1
Seven strangers from all walks of life enter a ground breaking real life experiment to see if they can survive and rebuild after a simulated viral apocalypse wipes out most of humanity.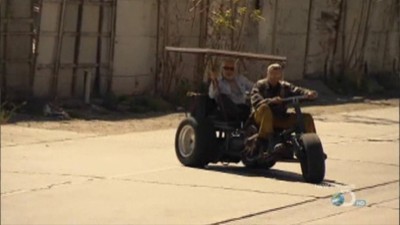 #19 - Recon Mission 6.92
Season 1 - Episode 8
A kidney stone puts Joey down for the count, and while he recovers, the Colonists are surprised by a new arrival and a very wet situation. Mike and Vlad set out on what turns into a dangerous recon mission.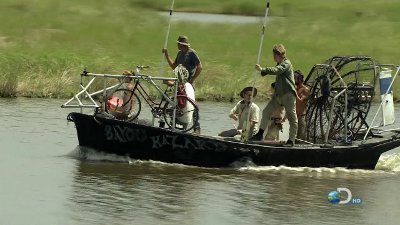 #20 - Don't Look Back 6.74
Season 2 - Episode 10