The Best Episodes of Survivor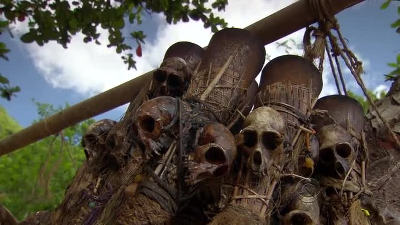 #1 - Zipping Over the Cuckoo's Nest 8.62
Season 26 - Episode 10
An accident threatens one castaway's future in the game, and in one of the most shocking Tribal Councils, a huge revelation forces an alliance to scramble and potentially turn on each other.
#2 - Head of the Snake 8.42
Season 28 - Episode 6
It's every castaway for themselves, as two tribes become one in this season's merge. Meanwhile, one castaway's thirst for power could earn them a spot on the jury, and jaws drop as the blindside streak continues.
#3 - You Call, We'll Haul 8.34
Season 31 - Episode 8
An intense water challenge leaves castaways thirsty for a much-needed reward. Also, immunity hangs in the balance as castaways attempt to steady themselves, and a shocking Tribal Council takes an unexpected turn.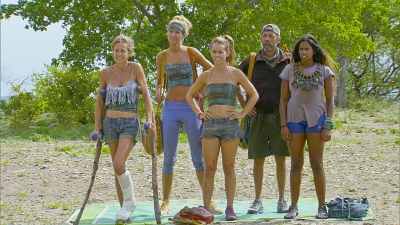 #4 - This Is My Time 8.24
Season 29 - Episode 14
The Final Five compete for a spot in the last Tribal Council and the $1 million prize on the two hour Season Finale.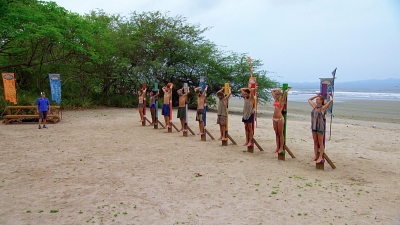 #5 - This Is Where We Build Trust 8.23
Season 29 - Episode 10
Another castaway trades their reward for security in the game. Also, the first idol of the season comes into play during a chaotic Tribal Council.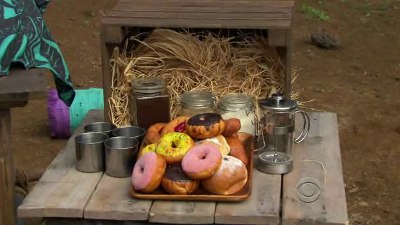 #6 - Bum-Puzzled 8.20
Season 24 - Episode 4
An unforgivable betrayal forces one tribe to make a drastic move that has never been done before in Survivor history, and an electrifying Tribal Council leaves several castaways speechless.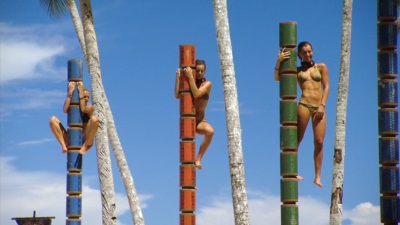 #7 - Going Down in Flames 8.20
Season 20 - Episode 10
Reunited on the merged tribe, two old friends rekindle an alliance but trust doesn't come easily, and one castaway makes an unprecedented play, setting the stage for one of the most surprising Tribal Councils in Survivor history.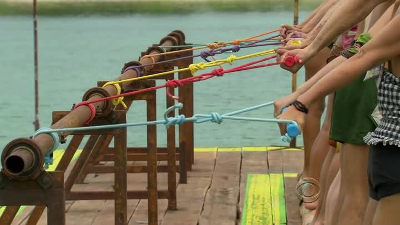 #8 - Don't Say Anything About My Mom 8.19
Season 26 - Episode 13
Castaways get a much-needed morale boost with a visit from their loved ones, and one Survivor is faced with a game-changing decision.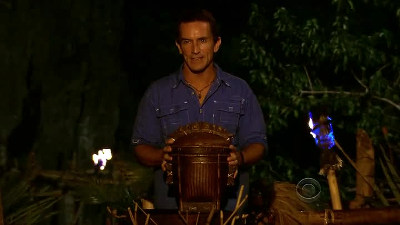 #9 - Last Push 8.18
Season 26 - Episode 14
With the title of Sole Survivor on the line and $1 million within arm's reach, one castaway falls victim to a heartbreaking medical emergency.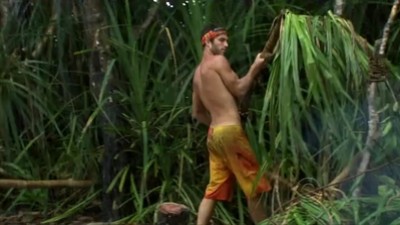 #10 - Persona Non Grata 8.18
Season 26 - Episode 5
The Favorites must contend with an out-of-control Brandon when he stuns his tribemates and reveals his hidden desire to sabotage their camp, leading up to a history-making meltdown.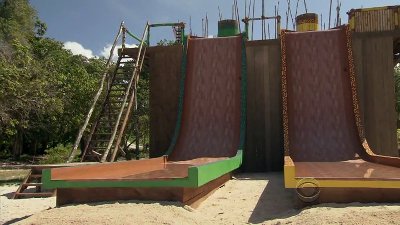 #11 - Just Annihilate Them 8.17
Season 24 - Episode 8
The game gets personal when one tribe member is confronted about her physical appearance, and a shocking blindside eradicates any sense of security in the Tikiano tribe.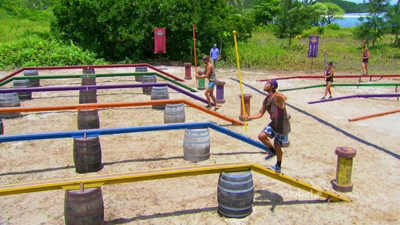 #12 - Rustle Feathers 8.16
Season 27 - Episode 12
Castaways try to find balance at a frustrating Immunity Challenge and a ruthless game of tug of war leads to an incredibly rare Tribal Council.
#13 - Like Selling Your Soul to the Devil 8.15
Season 31 - Episode 10
Castaways' spirits are drowning in a relentless rain storm, but a fun challenge reward offers a few players a glimpse into the Cambodian culture. Also, the "voting bloc" strategy used this season continues to keep Castaways on their toes, on a special two-hour Survivor.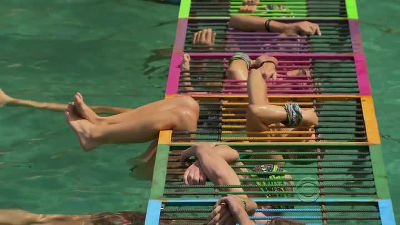 #14 - Cut Off the Head of the Snake 8.13
Season 26 - Episode 9
One castaway learns a secret that will potentially change the game, and chaos ensues when confused castaways are undecided on whether to vote out an easy target or blindside a big threat.
#15 - I'm Not Here to Make Good Friends 8.11
Season 32 - Episode 10
A surprising turn of events at Tribal Council sends shock waves through the entire tribe. Also, castaways must choose between food, love or an advantage in the game.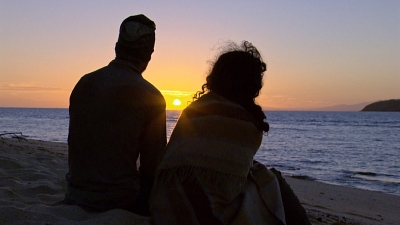 #16 - Million Dollar Gamble (1) 8.11
Season 33 - Episode 10
A power struggle between castaways erupts and each player tries to arm themselves with allies. Also, tensions rise when Gen Xers turn on each other, and one castaway throws another under the bus to build trust in the game.
#17 - Lie, Cheat and Steal 8.11
Season 31 - Episode 14
Six castaways battle it out for a shot in the final three, and a shocking Tribal Council delivers a Survivor first. Later, the final three castaways plead their cases for the $1 million prize.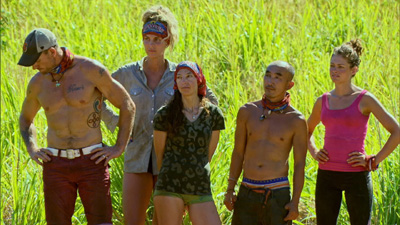 #18 - The Tables Have Turned 8.10
Season 34 - Episode 3
A dramatic twist in the game sends shockwaves through the tribes. Also, castaways are flying blind at a classic immunity challenge.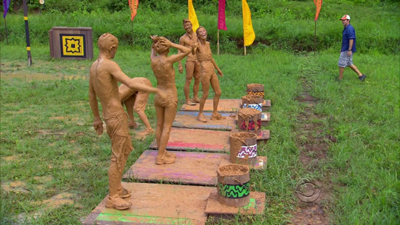 #19 - Straw That Broke the Camel's Back 8.09
Season 28 - Episode 12
Castaways scale new heights as they battle for a guaranteed spot in the Final Four. Meanwhile, friends become enemies when one castaway overhears plans for her eviction, and Tony comes up with a strategy for his special Immunity Idol.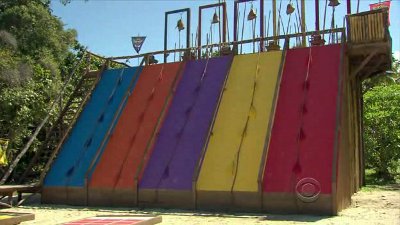 #20 - Then There Were Five 8.09
Season 23 - Episode 14
Tensions escalate at camp when the Final Five original Upolu members are forced to turn on each other. Meanwhile, on Redemption Island, Ozzy and Edna compete to stay in the game, and one becomes the sixth jury member.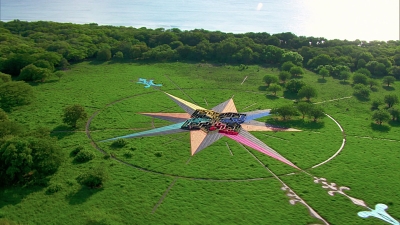 #21 - It's a Fickle, Fickle Game 8.07
Season 30 - Episode 14
After 39 Days, one castaway will be crowned Sole Survivor and take home the million dollar prize. Also, emotions run deep when castaways receive a surprise visit from their loved ones.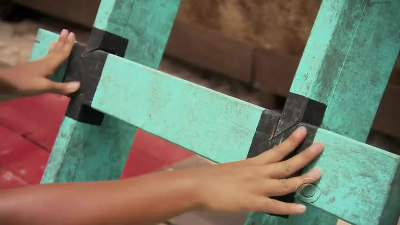 #22 - The Beginning of the End 8.07
Season 26 - Episode 12
Two Immunity Challenges and two Tribal Councils raise the stakes, forcing castaways to consider big moves on their biggest threats.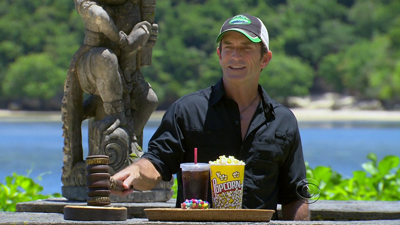 #23 - Chaos Is My Friend 8.06
Season 28 - Episode 10
One castaway's bidding strategy at the Survivor auction could pay off for them. Meanwhile, castaways draw rocks for a huge advantage in the game, and another castaway decides to show off his idol in an attempt to ensure his safety.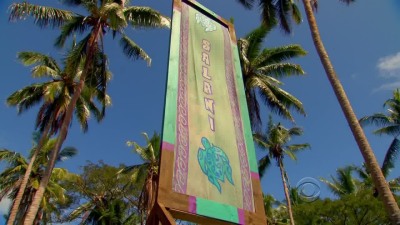 #24 - Two Tribes, One Camp, No Rules 8.06
Season 24 - Episode 1
It's a battle of the sexes when tribes are separated into men versus women, but they are in dismay when they learn of a game-changing twist - they must share one beach. Meanwhile, castaways are shocked when a tribe's true colors are revealed at a competitive Immunity Challenge.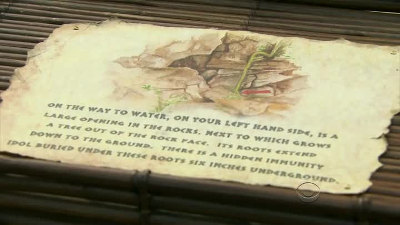 #25 - Come Over to the Dark Side 8.06
Season 26 - Episode 11
The popular food auction returns and the Three Amigos concoct a lie in attempt to take control of the game.