The Best Episodes of The Amazing Race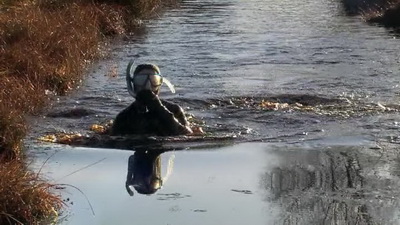 #1 - Beacon of Hope (1) 8.33
Season 22 - Episode 11
After the final four teams go bog snorkeling in Belfast, Ireland, one team's race comes to an end; the three remaining teams scour historic landmarks in Washington, D.C.; the winning team is determined. Part one of two.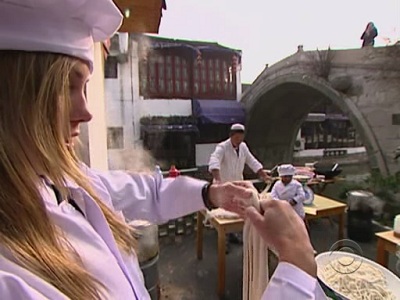 #2 - I Feel Like I'm in, Like, Sicily 8.33
Season 16 - Episode 10
After noodling their way through their first Roadblock, Teams are forced to complete a second Roadblock, and the fate of two Teams lies in the hands of confused cabbies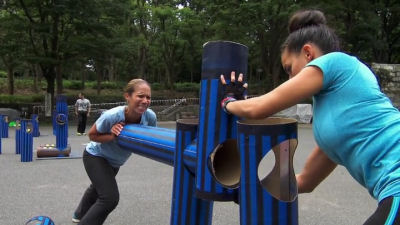 #3 - Amazing "Crazy" Race (1) 8.33
Season 23 - Episode 11
The final teams take part in a human bowling competition in Tokyo; one team wins $1 million.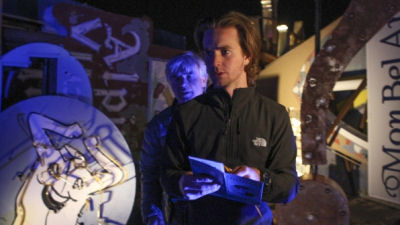 #4 - Do You Believe in Magic? 8.31
Season 24 - Episode 12
The teams race through Las Vegas, where they face a final challenge designed by magician David Copperfield.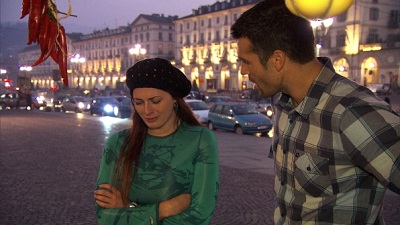 #5 - Taste Your Salami 8.29
Season 20 - Episode 4
The eight remaining teams depart the Pit Stop at Escalinata de Antequera in Asuncion, Paraguay. An unexpected beheading occurs as teams polish off a dirty task, and a random act of kindness leaves one team in tears.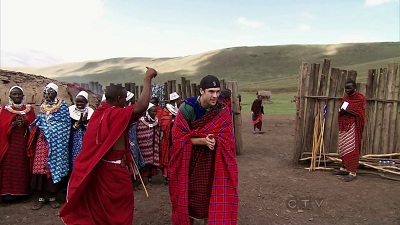 #6 - I Didn't Make Her Cry 8.26
Season 20 - Episode 7
The six remaining teams set off from Baku, Azerbaijan on the seventh leg of the race. The disagreement that has been building up all season culminates in this episode.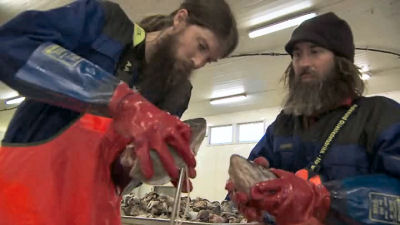 #7 - Beards In the Wind 8.25
Season 23 - Episode 4
Racers take a plunge into the Arctic in Svolvaer, Norway; Marie and Tim have a tough decision to make.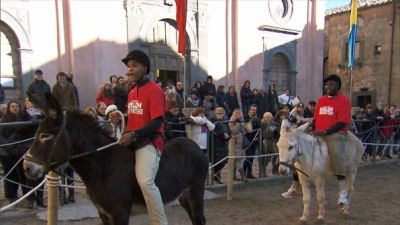 #8 - Donkeylicious 8.25
Season 24 - Episode 8
Six teams encounter a double U-turn; one team considers a major decision.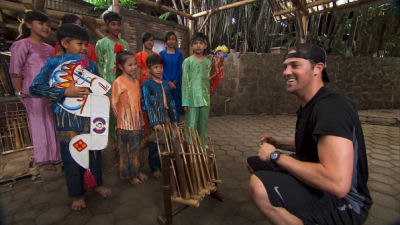 #9 - Part Like the Red Sea 8.22
Season 23 - Episode 9
The final five teams make mistakes while under pressure in Bandung, Indonesia; a relationship suffers.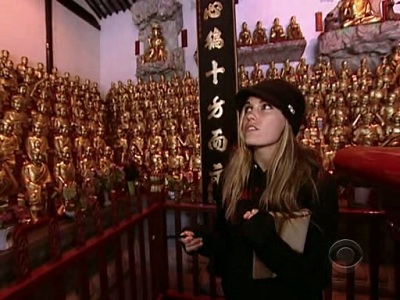 #10 - They Don't Even Understand Their Own Language 8.21
Season 16 - Episode 11
The Final 4 teams struggle with the language barrier in Shanghai while sorting through hundreds of golden Buddhas and thousands of Chinese stamps in their pursuit for a spot in the Final 3.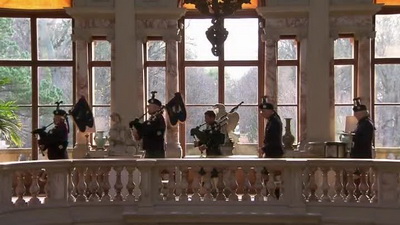 #11 - Working Our Barrels Off 8.21
Season 22 - Episode 10
With a chance to compete in the finale on the line, the final five teams race through Scotland, where they encounter a double U-turn that puts two teams in jeopardy of elimination.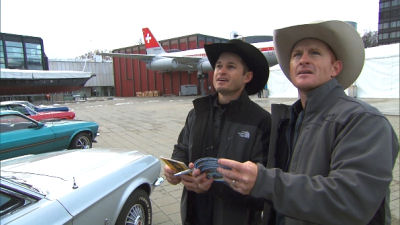 #12 - Accidental Alliance 8.21
Season 24 - Episode 9
Tension rises as the finish line gets closer; three teams form an alliance.
#13 - We Got a Chance, Baby! 8.19
Season 27 - Episode 12
The final 3 teams race to Long Island, New York where, after five continents, 10 countries, and more than 34,000 miles, one will be crowned winners and awarded the $1 million prize.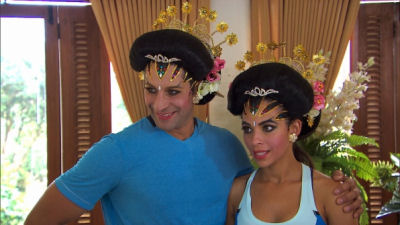 #14 - Cobra In My Teeth 8.17
Season 23 - Episode 10
The final four teams eat snake in Indonesia; a challenging road block pushes racers to the boiling point.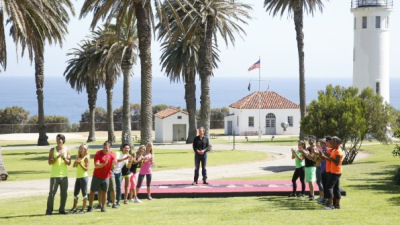 #15 - All or Nothing 8.17
Season 25 - Episode 12
The final teams race to the finish line in Los Angeles.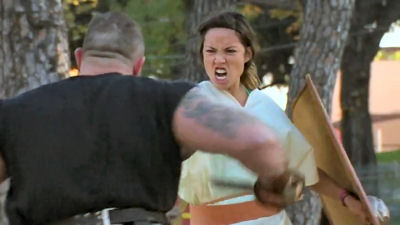 #16 - The Gladiators Are Here! 8.15
Season 24 - Episode 7
The racers square off with Roman gladiators in a medieval detour; three teams make a deal in hope of avoiding elimination.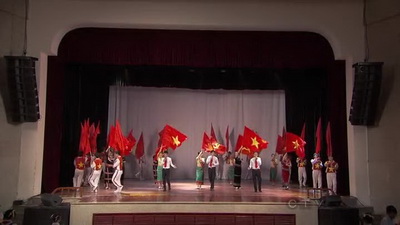 #17 - Your Tan Is Totally Cool 8.13
Season 22 - Episode 5
As the contestants face a double U-turn in Hanoi, Vietnam, one team receives crushing news.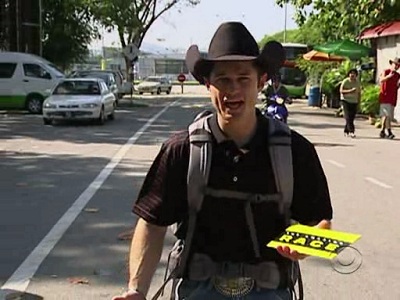 #18 - You're Like Jason Bourne, Right? 8.13
Season 16 - Episode 8
Teams find that luck doesn't pick sides in a sweat-drenched test of endurance where they must choose to face a 153-step climb or take a 35-foot-high lesson in Chingay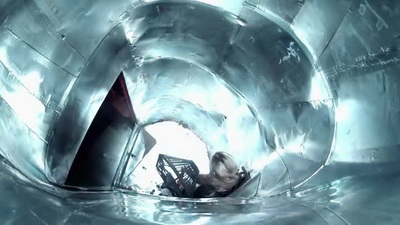 #19 - The Ultimate Fun House 8.12
Season 22 - Episode 9
The final five teams plunge 37 stories through the sky and tackle a psychedelic labyrinth in Berlin, Germany.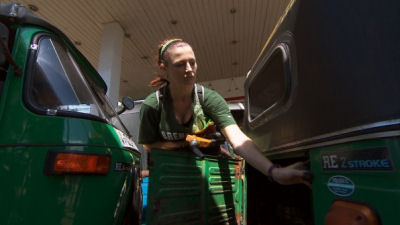 #20 - Down and Dirty 8.11
Season 24 - Episode 6
The teams are in Sri Lanka, where an exhausting Roadblock drains the racers of all their strength. Also, an epic race through the countryside ends with a footrace to the Pit Stop.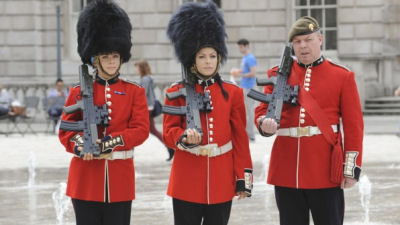 #21 - When You Gotta Go, You Gotta Go 8.05
Season 25 - Episode 2
The Race continues through London, England, where the Express Pass is on the line, but several teams' hopes of a first-place finish are capsized while boating in a punt in Oxford.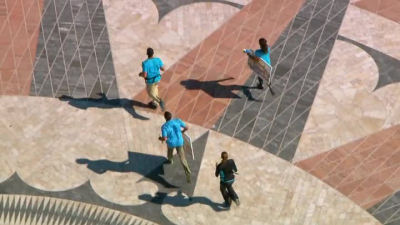 #22 - King Arthur Style 8.05
Season 23 - Episode 3
A team hopes for a big reward when they take a risk in Portugal; racers face a knightly road block.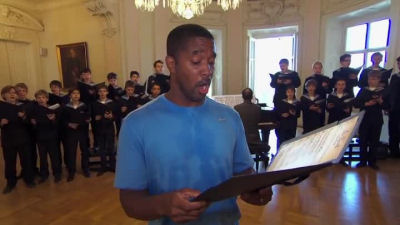 #23 - Choir Boy At Heart 8.05
Season 23 - Episode 6
A team is faced with temptation; the racers sing with the Vienna Boys' Choir; an intense dispute occurs.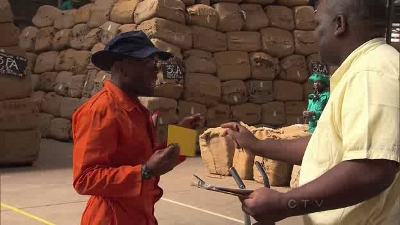 #24 - We Love Your Country Already; It Is Very Spacious 8.04
Season 19 - Episode 6
After falling to the back of the pack, a disheartened racer is encouraged by the spirit of the local workers, and it's an intense foot race to the first-ever Pit Stop in Malawi.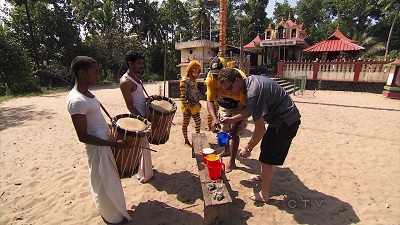 #25 - I Need Hair to Be Pretty 8.04
Season 20 - Episode 10
One determined Racer powers through pain in the wake of a physical misstep, and teams pull out all of the bells and whistles for a larger than life challenge.