The BEST Episodes of The 2000s
Every episode ever - ranked by fan votes!
Last Updated: Sep 26, 2021
From Emmy Award-winning executive producers Tom Hanks, Gary Goetzman and Mark Herzog comes The 2000s. The seven-part CNN Original Series explores the cultural and political milestones of the decade including technological triumphs like the iPhone and social media, President George W. Bush's war on terror and response to Hurricane Katrina, Barack Obama's presidential election and the financial crisis, hip-hop's rise to dominance and a creative renaissance in television.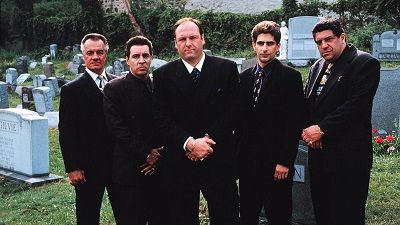 #1 - The Platinum Age of Television
Season 1 - Episode 1 - Aired Jul 8, 2018
In the 2000s, television entered the Platinum Age, as storytellers had license to take the medium to new heights. The creative renaissance in television enjoyed groundbreaking shows such as "The Sopranos," "Mad Men," "Breaking Bad," "Lost," "Survivor" and "American Idol."
0 votes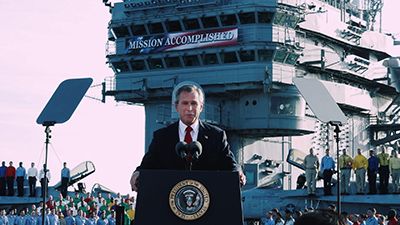 #2 - Mission Accomplished
Season 1 - Episode 2 - Aired Jul 15, 2018
How President George W. Bush faced the attacks of September 11th and launched a global war on terror.
0 votes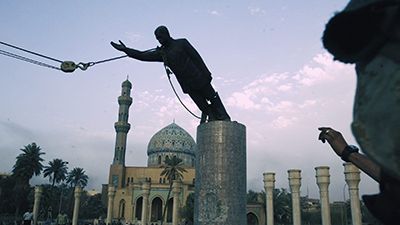 #3 - Quagmire
Season 1 - Episode 3 - Aired Jul 22, 2018
A look at President Bush's desire to end insurgency in Iraq while seeking re-election. In his second term, he must respond to Hurricane Katrina, a burgeoning financial meltdown and his own plummeting poll numbers.
0 votes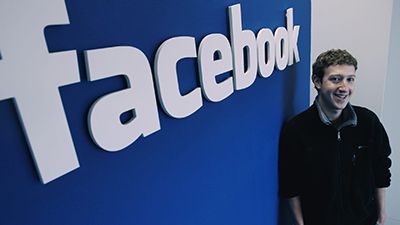 #4 - The i Decade
Season 1 - Episode 4 - Aired Jul 29, 2018
The episode explores the rise of technological advancements that had long seemed the stuff of science fiction – a portable music player filled with thousands of songs, access to all the world's information in the palm of your hand, a way to connect with all your friends at the same time, and a store that sells everything and delivers it to your door. This is the story of how companies like Apple, Amazon, Facebook, YouTube, and Google went from scrappy startups to household names, and changed the world along the way.
0 votes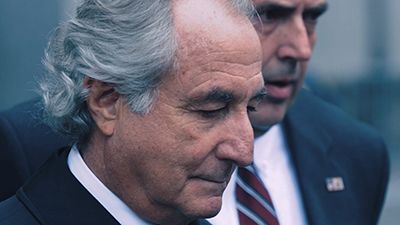 #5 - The Financial Crisis
Season 1 - Episode 5 - Aired Aug 5, 2018
A decade of corporate scandals, Ponzi schemes, predatory lending, booms, busts, and bailouts culminates in the 2008 financial crisis that threatens the global economy. It's an episode to watch very, very closely, while remembering George Santayana's warning that "Those who cannot remember the past are condemned to repeat it."
0 votes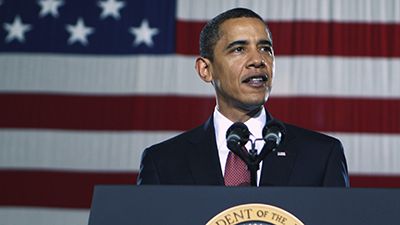 #6 - Yes We Can
Season 1 - Episode 6 - Aired Aug 12, 2018
Running on a platform of uniting the country, Barack Obama topples candidates from inside and outside the political establishment in the 2008 presidential election, but the insurgent Tea Party emerges as a potent foe as he ascends to the presidency. "Yes we can" echoed loudly during Barack Obama's Presidential campaign and election.
0 votes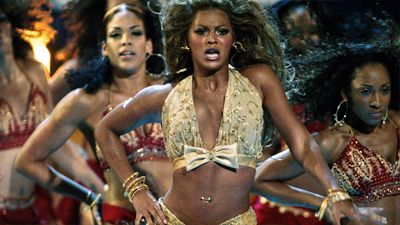 #7 - I Want My MP3
Season 1 - Episode 7 - Aired Aug 19, 2018
How new technologies like Napster disrupted the music industry. It begins with boy bands and ends with female solo stars. It starts with a booming record business and ends with the shuttering of record stores. With the advent of Napster, an entire generation comes of age believing that music is free.
0 votes