The Best Episodes of Telenovela
Last Updated: Feb 19, 2018
If you think the steamy sex, sensational scandals and heart wrenching heartbreak on Latino soap operas are a little extreme, just wait until you see what happens behind the scenes! Eva Longoria stars in this new comedy about Ana Sofia, a sizzling TV superstar, and her lively family of cast and crew all competing to steal the spotlight. When the cameras turn off, the drama turns up as Ana battles pesky network execs, drunken scriptwriters, narcissistic co-stars and an unfortunately familiar new on-screen love interest.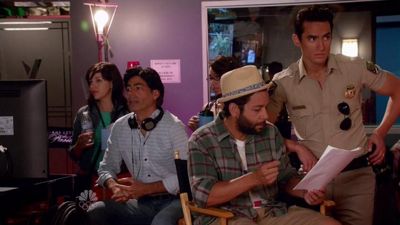 #1 - The Kiss
Season 1 - Episode 4
When Ana (Eva Longoria) learns hot network president James (Zachary Levi) had a "work dinner" with Xavi (Jencarlos Canela), she wants one too, even though Gael (Jose Moreno Brooks) and Mimi (Diana Maria Riva) warn it's really a date. Thrown, Ana decides to channel her inner Pasión to get through, complete with her wardrobe, finger-shushing and pretending to speak Spanish. But on date number two, Ana's facade begins to crumble, and she finally rips out her hair extensions and admits her life is nothing like a telenovela. Undeterred, James moves in for a kiss, just as Ana's fake hair ignites off a candle, setting off the sprinkler system. James carries a drenched Ana out of the nightclub. "So you were saying your life isn't like a telenovela?" he asks, then makes it so. When Isabela (Alex Meneses), Roxie (Jadyn Douglas) and Rodrigo (Amaury Nolasco) hear Xavi complaining that someone's messing with his things, they suggest it's actually the ghost of a dead cast member. The foursome plans to exorcise the lingering spirit that night. After scaring the bejesus out of Xavi, the veterans crack up; it was all a prank to initiate the new guy. Suddenly, a spooky shrouded figure appears, so they run off, leaving Xavi to face the ghost's wrath. That's when Isaac (Izzy Diaz) pulls off the hood of his robe, admitting he secretly lives on set.
136 votes
Watch on Amazon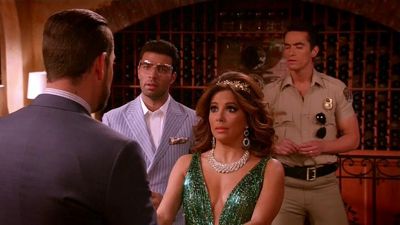 #2 - The Grand Gesture
Season 1 - Episode 7
While Xavi becomes the cast's piano man, Ana realizes she's not ready for the laser focus of her boss' love. Zachary Levi guest stars.
127 votes
Watch on Amazon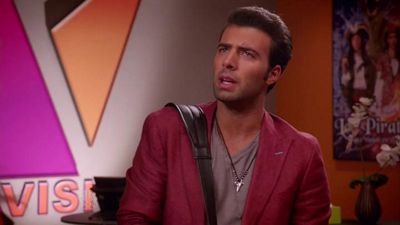 #3 - The Hurricane
Season 1 - Episode 6
The cast members, all dieting for a bathing-suit scene, get stuck together when a hurricane hits Miami, with Ana taking control and leading the search for food. Meanwhile, Isaac builds up courage to ask Roxie for a date.
123 votes
Watch on Amazon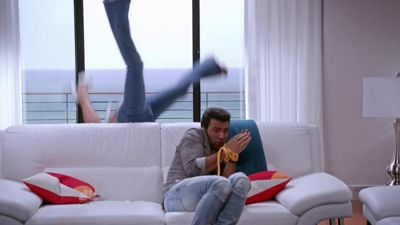 #4 - The Stalker
Season 1 - Episode 11
In the season one finale, Ana suspects that Xavi was kidnapped when he doesn't show up for a coffee get-together. Meanwhile, the cast members try to impress Isaac when he writes a script for next year's telenovela.
115 votes
Watch on Amazon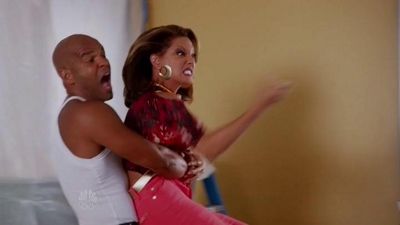 #5 - The Rivals
Season 1 - Episode 5
The cast members battle their rivals, a married couple on a competitive telenovela. Meanwhile, the group builds a home for charity, and Gael deals with a forbidden love.
126 votes
Watch on Amazon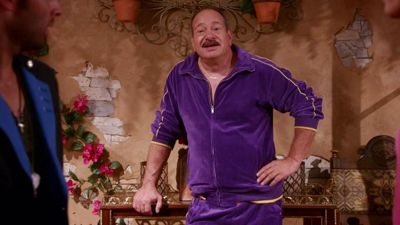 #6 - Sexual Awakening
Season 1 - Episode 8
Ana rallies the cast to give Mimi's son "the sex talk"; the men of Las Leyes get sexy for an au naturel photo shoot.
116 votes
Watch on Amazon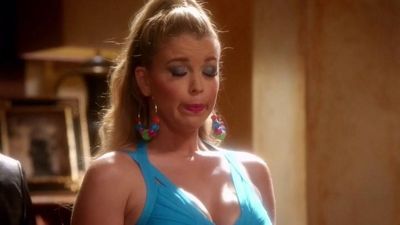 #7 - Caught in the Act
Season 1 - Episode 10
Ana helps Xavi become a better man for his girlfriend, Kelly, but her meddling only causes more problems.
111 votes
Watch on Amazon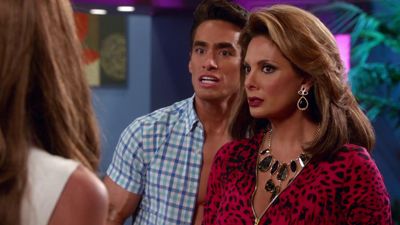 #8 - Evil Twin
Season 1 - Episode 2
Ana tries to implement an open-book policy at work. The sister of Isabela pays her a surprise visite.
171 votes
Watch on Amazon
#9 - Trapped in a Well
Season 1 - Episode 3
To avoid a showdown with Mimi, Ana fakes amnesia. Meanwhile Rodrigo and Xavier bond.
139 votes
Watch on Amazon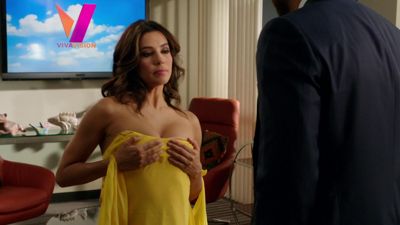 #10 - Pilot
Season 1 - Episode 1
On the set of the telenovela "Las Leyes de Pasión", things get pretty agitated when star Ana Sofia's ex-husband is cast as her new love interest.
216 votes
Watch on Amazon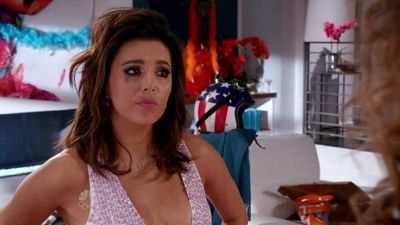 #11 - Split Personalities
Season 1 - Episode 9
When Mimi's ex-husband, Martin, returns and says he wants her back, Ana organizes a girls' night to keep Mimi away from him.
114 votes
Watch on Amazon