The BEST Episodes of Super Fun Night
Every episode ever - ranked by fan votes!
Last Updated: Sep 19, 2021
Junior attorney Kimmie Boubier and her two best friends Helen-Alice and Marika have had a standing date every Friday night for the last 13 years. They even have a motto for what they call "Friday Night Fun Night": "Always together! Always Inside!" However, Kimmie's recent promotion throws a monkey wrench into the tradition. Not only is she now working with her idol, "Lady Lawyer of the Year" Felicity Vanderstone, but she meets a dashingly handsome British attorney, Richard Lovell, who invites her to his party at a trendy club. Determined to spend time with Richard and heed Felicity's advice to network, Kimmie sets out to convince her friends to take Super Fun Night on the road.
Watch Now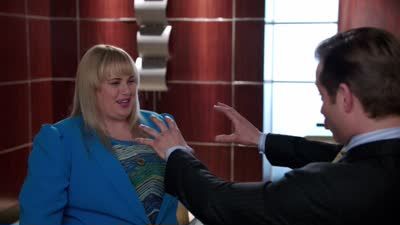 #1 - Pilot
Season 1 - Episode 8 - Aired Dec 4, 2013
Kimmie, a junior attorney gets a big promotion at work. There she meets Richard, the son of the firm's senior partner, and is convinced that he is attracted to her. Kimmie starts to believe that life is starting to go her way, causing her friends Helen-Alice and Marika to worry that she may leave them behind.
287 votes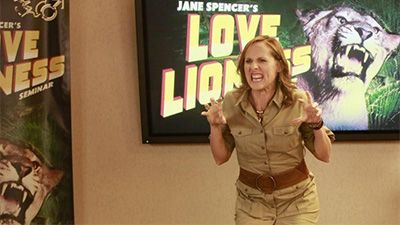 #2 - The Love Lioness
Season 1 - Episode 6 - Aired Nov 13, 2013
Kimmie and the gang decide to attend a seminar by Jane Spencer, "The Love Lioness," a relationship guru who likens finding men to hunting prey in the wild. They try her theories out at a hotel bar. It works a little too well when Kimmie picks up Parker and isn't sure what to do when he invites her up to his room.
362 votes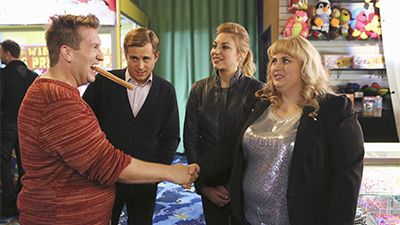 #3 - The Set-Up
Season 1 - Episode 7 - Aired Nov 20, 2013
Kendall sets Kimmie up with one of Richard's dorky old school friends, James. But as Kimmie slowly warms to James on a double date, Richard has a surprising reaction. Meanwhile, Dan, Benji and Ruby temporarily move in with Kimmie and the gang, and slowly begin to drive the ladies crazy.
355 votes
Writers:
Christina Lee

,
Michael Showalter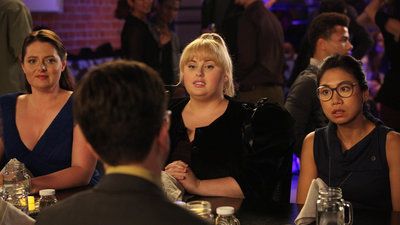 #4 - Three Men and a Boubier
Season 1 - Episode 2 - Aired Oct 9, 2013
Kimmie takes it upon herself to embellish her profile and those of her roommates after they fail to get any interest on an internet dating site. It does the trick, as the ladies find themselves on a group date at a trendy club with three cute guys who are expecting a Russian super model (Kimmie), a tattoo artist (Helen-Alice) and a world-famous botanist (Marika). Can they make it through the date without revealing the truth?
478 votes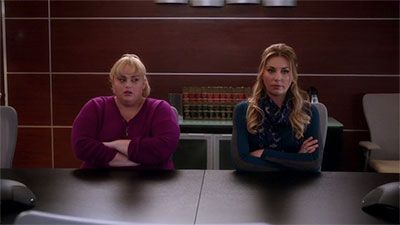 #5 - Hostile Makeover
Season 1 - Episode 12 - Aired Jan 15, 2014
After her break-up with Richard, Kendall takes her anger out on Kimmie, so much so that the firm's frazzled head of HR (guest star Fred Armisen as Brian Headfoot) is called in to broker a truce between them. Marika and Helen-Alice agree to let Jazmine's vapid friends, Heidi and Hayley, give them a makeover at their new salon.
161 votes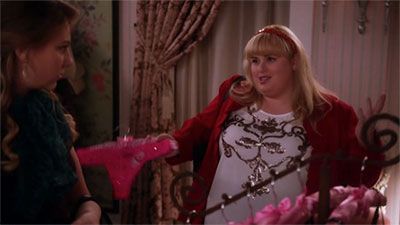 #6 - Lesbihonest
Season 1 - Episode 16 - Aired Feb 12, 2014
Kimmie celebrates her first Valentine's Day with a boyfriend but work intervenes, and later, Richard sends her mixed messages about their relationship. Marika gets a different message of her own when new friend, Frankie, hits on her and Kendall hosts a sex toy party in honor of the holiday.
218 votes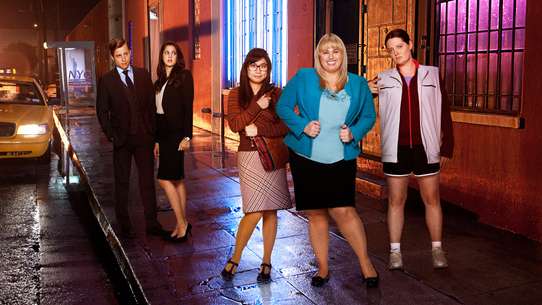 #7 - Li'l Big Kim
Season 1 - Episode 10 - Aired Jan 8, 2014
Kimmie taps into her alter ego, "Lil' Big Kim," to convince a famous rap artist, Miss T, who hates all lawyers, to sign with the firm. Meanwhile, Miss T's bodyguard (guest star Lavell Crawford, "Breaking Bad") takes a shine to Kimmie when she ends up taking the whole gang to an exclusive club in an attempt to seal the deal.
290 votes
Writers:
Benji Samit

,
Dan Hernandez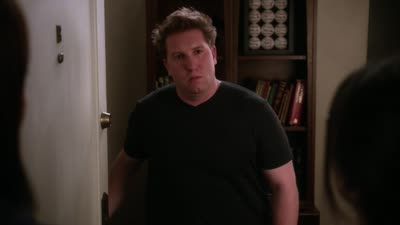 #8 - ...Till the Fat Lady Sings
Season 1 - Episode 17 - Aired Feb 19, 2014
When Kimmie admits to her boyfriend, James that Richard kissed her, he breaks up with her. She's torn between trying to get James back or telling Richard how she really feels about him. Meanwhile, a visit from Richard's autocratic dad, Rupert Royce throws the firm into chaos over who will be getting the next big promotion, and Marika struggles to find a way to tell her friends she's gay.
182 votes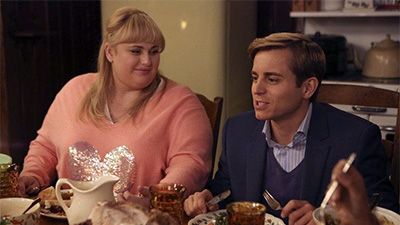 #9 - Merry Super Fun Christmas
Season 1 - Episode 9 - Aired Dec 11, 2013
Richard reluctantly drives Kimmie, Marika and Helen-Alice to a remote cut-your-own Xmas tree lot upstate, but the trip over the river and through the woods goes terribly wrong when Marika gets them lost and they run out of gas… on Christmas Eve. They think they're saved when they find a beautiful cabin miraculously stocked with a holiday feast... until the cranky old man who lives there shows up. Meanwhile, Kendall goes it alone with her frosty parents.
228 votes
Writers:
Steven Rubinshteyn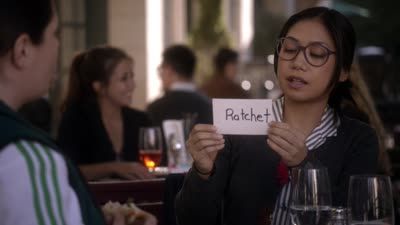 #10 - Engagement Party
Season 1 - Episode 4 - Aired Oct 23, 2013
Kimmie's life gets a lot more difficult when her mom Pamela takes control of the engagement party Kimmie is planning for her sister Jazmine. Things get even more awkward for Kimmie when Pamela invites Richard to the big event... and she finds out the party has a luau theme and everyone has to wear a bathing suit
440 votes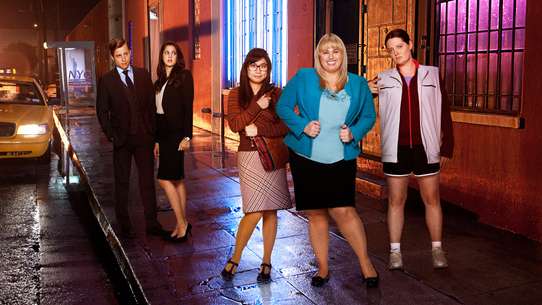 #11 - Dinner Party
Season 1 - Episode 11 - Aired Jan 8, 2014
Kimmie invites James (guest star Nate Torrence) to her place for a dinner party. What could go wrong? Lots, especially when neighbors Dan, Benji and Ruby volunteer their catering services, and sister Jazmine (guest star Ashley Tisdale) and her new hubby Jason show up very drunk.
249 votes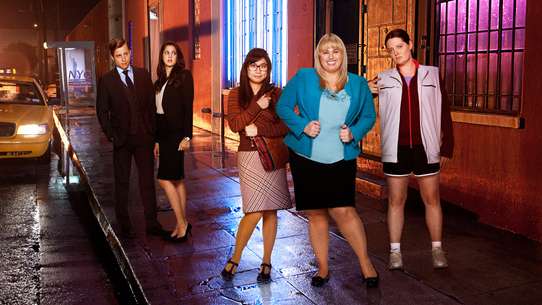 #12 - Lucindervention
Season 1 - Episode 14 - Aired Jan 29, 2014
When Richard's hard partying ex, Lucinda, turns up in NYC, they hook up and he falls off the wagon. Kimmie and Kendall team up to show him that she's a bad influence. Meanwhile, Ruby asks Marika out and she assumes it's a date. She's shocked when he tells her he just wanted a wing woman and he's always assumed she's gay.
188 votes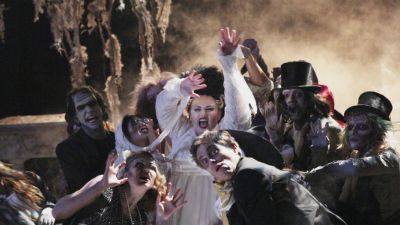 #13 - Chick Or Treat
Season 1 - Episode 3 - Aired Oct 16, 2013
It's Halloween and Kimmie decides that the office costume party is the perfect place to tell Richard how she really feels, especially if she surprises him with an outrageously sexy costume. Problem is, Kendall has the same plan. Meanwhile, the guys from their apartment building invite Kimmie and the girls to a Halloween party of their own.
447 votes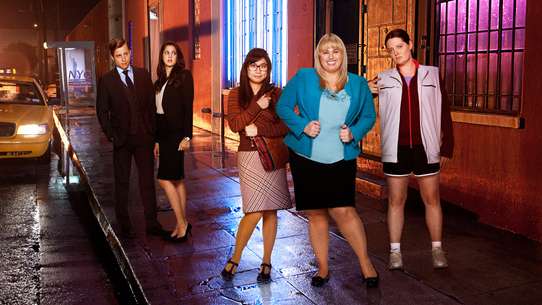 #14 - Cookie Prom
Season 1 - Episode 15 - Aired Feb 5, 2014
After law firm big wig Porter Warner advises Kimmie to act more professional, she starts calling herself "Kimberly" and looks to Kendall for advice. But friends Helen-Alice and Marika fear that the new and improved Kimmie may be too cool for their 10th annual Cookie Prom, a celebration of their disastrous high school prom.
218 votes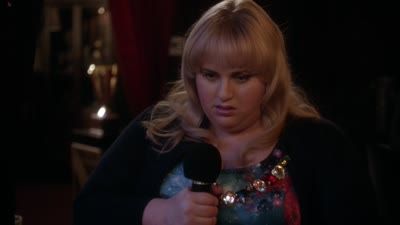 #15 - Anything for Love
Season 1 - Episode 1 - Aired Oct 2, 2013
Kimmie wants the gang to broaden their horizons and try something they've never done before. But she's not so brave when she finds out their next super fun night destination is a piano bar. Can she face her biggest fear, singing in public? Meanwhile, Kendall can't understand why Richard and Kimmie are friends and plans to do something about it.
590 votes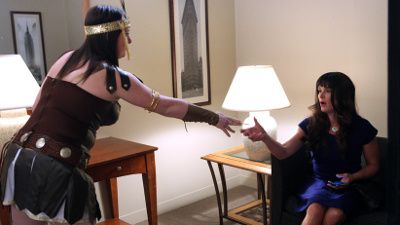 #16 - Go with Glorg
Season 1 - Episode 5 - Aired Oct 30, 2013
Kimmie gets new insight into her "frenemy" Kendall when the two end up together on an alcohol-fueled girls' night out. Meanwhile, Marika and Helen-Alice go to the Murna Princess Warrior Convention and are shocked to find that their idol, Murna Princess Warrior (or rather Alison, the actress who portrays her), isn't who they expected.
430 votes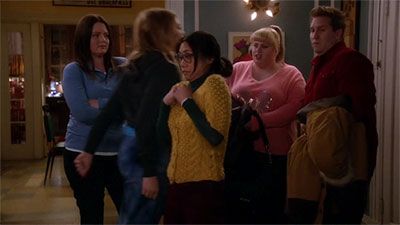 #17 - Let The Games Begin
Season 1 - Episode 13 - Aired Jan 22, 2014
After Kimmie loses her virginity to James and the pair begin having sleep over dates, Marika and Helen-Alice feel miffed that their friend suddenly has no time for them. Meanwhile, Kendall, feeling a little lonely since her breakup with Richard, stoops to a new low... hanging out with Marika and Helen-Alice.
214 votes