The BEST Episodes of Standoff
Every episode ever - ranked by fan votes!
Last Updated: Sep 18, 2021
Standoff stars Ron Livingston and Rosemarie DeWitt. Flannery and Lehman are partners (in more ways than one) and work for the FBI's Crisis Negotiation Unit (CNU). The pair are based in Los Angeles and report to Cheryl Carrera, the head of the Los Angeles CNU. While trying to deal with their just revealed relationship, Flannery and DeWitt try to continue to work as top-rated negotiators, trying to find a peaceful solution to a crisis. They are backed up by and sometimes rivals with the Hostage Rescue Team (HRT) , lead in Los Angeles by Frank Rogers (Michael Cudlitz). Rogers is always ready to try to end a hostage crisis with some will planned and implemented acts of controlled violence.
Watch Now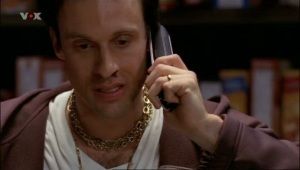 #1 - Severance
Season 1 - Episode 18 - Aired Jul 20, 2007
The CNU resolves a hostage situation when a corporate executive takes 16 hostages in the company's boardroom. A second crisis involves a domestic situation that results in Matt and Emily questioning a decision they had made during the standoff.
38 votes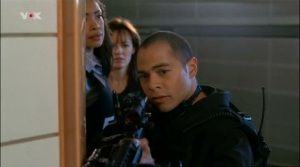 #2 - Backfire
Season 1 - Episode 13 - Aired Jun 15, 2007
Emily is left alone to negotiate a hostage crisis on a commuter train while Matt deals with a schizophrenic patient who has taken his therapist and her husband hostage.
38 votes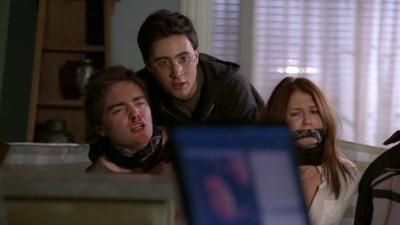 #3 - Peer Group
Season 1 - Episode 9 - Aired Nov 28, 2006
Believing his sons have been tormented by school bullies and are planning a counterattack, a distraught father contacts the CNU after he finds notebooks and blueprints of his sons' school. Matt and Emily arrive too late to stop the boys, who have already kidnapped the bullies, and are torturing them and broadcasting it on the internet.
37 votes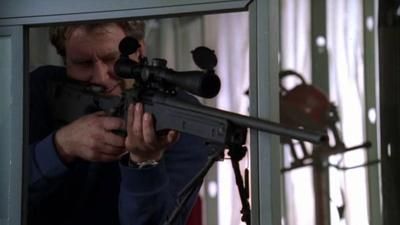 #4 - One Shot Stop
Season 1 - Episode 6 - Aired Nov 7, 2006
The Greater Los Angeles Sniper (GLA) begins killing again after nearly eight years of inactivity, which causes unprecedented multi-agency co-operation. As motive changes come to light, Matt and Emily begin to suspect this is the work of a copycat, which begins a race against time to catch the real sniper before he kills again.
72 votes
Writers:
Juan Carlos Coto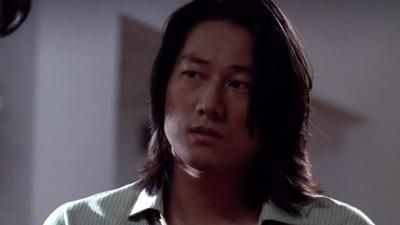 #5 - Shanghai'd
Season 1 - Episode 3 - Aired Sep 19, 2006
When the daughter of an Asian crime lord is kidnapped, Matt and Emily begin negotiating with the kidnapper for her safe return, thus compromising the investigation of the Organized Crime Division in the process. However, they quickly run into trouble when the Chief of the Organized Crime Division steps in and arrests the girl's father. Matt and Emily must find a way to save the girl without Bureau heads finding out.
40 votes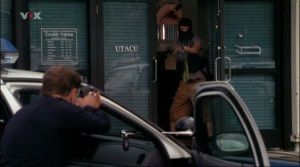 #6 - The Accidental Negotiator
Season 1 - Episode 10 - Aired Dec 5, 2006
The CNU is called in to deal with a crisis situation at the headquarters of a credit union after an armed man takes a recently fired worker hostage. Meanwhile, the relationship between Matt and Emily is strained after she leaves his apartment early in the morning without waking him.
37 votes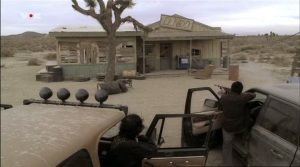 #7 - Borderline
Season 1 - Episode 11 - Aired Dec 12, 2006
When capturing a drug lord takes them to Mexico, Matt and Emily become stranded without an escape plan. The two then must extricate themselves from a bad situation by using their negotiation skills after the predicament becomes violent.
37 votes
Writers:
Juan Carlos Coto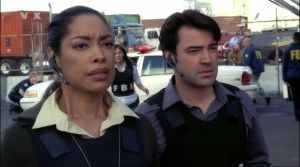 #8 - No Strings
Season 1 - Episode 12 - Aired Jun 8, 2007
When a U.S. Customs and Border Protection agent tries to bring a foreign container into the Los Angeles port without an inspection, the FBI and police step in when the agent takes three of his own colleagues hostage. Meanwhile, Emily contemplates accepting a one-year assignment on a Special Task Force in Quantico that would mean being separated from Matt and is disturbed by his response.
38 votes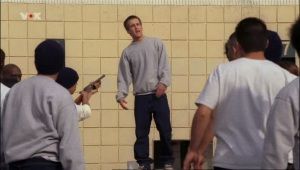 #9 - Kids in the Hall
Season 1 - Episode 17 - Aired Jul 13, 2007
When the teenaged inmates at a juvenile detention center overtake the jail and take guards hostage, Matt and Emily learn their goal is not to break out, but to keep the facility open after it was scheduled to be torn down.
39 votes
#10 - Lie to Me
Season 1 - Episode 15 - Aired Jun 29, 2007
When a young boy is abducted from the Santa Monica Pier, Emily is thrown into the middle of the crisis. The situation becomes volatile when her personal life is brought into the public eye and she must confront her demons in order to save the child.
37 votes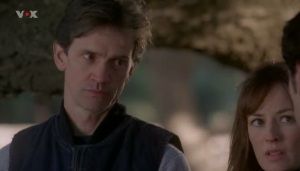 #11 - Road Trip
Season 1 - Episode 14 - Aired Jun 22, 2007
As Darah, daughter of polygamous cult leader Warren Keegan, attempts to escape from her father and reunite with her sister, she is abducted by Warren and his three wives.
35 votes
Writers:
Adam Targum

,
Juan Carlos Coto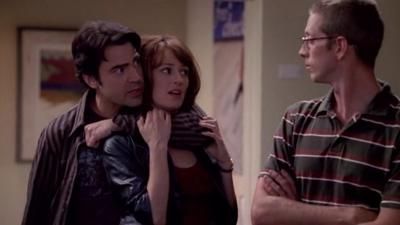 #12 - Partners in Crime
Season 1 - Episode 4 - Aired Sep 26, 2006
During a confrontation at a bank robbery, Emily is taken hostage by the two bank robbers. Matt uses his people skills to catch the robbers after he determines they are a couple in love.
74 votes
#13 - Ex-Factor
Season 1 - Episode 16 - Aired Jul 6, 2007
Cheryl becomes personally involved in the case after the key witness in a federal money-laundering case and his wife are kidnapped and held hostage.
37 votes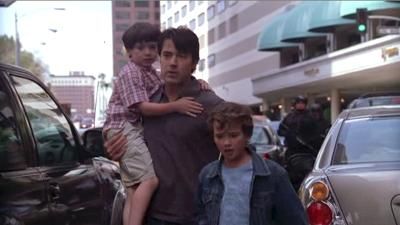 #14 - Pilot
Season 1 - Episode 1 - Aired Sep 5, 2006
The pilot introduces Matt and Emily, a man and a woman who deal with their personal relationship while focusing on their jobs as hostage negotiators. In this episode, the CNU deals with two separate crises: one regarding an estranged father about to lose custody of his sons and another revolving a young man who takes control of a coffee shop.
76 votes
Writers:
Craig Silverstein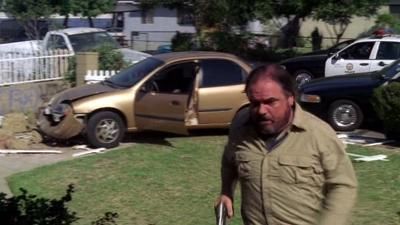 #15 - Man of Steele
Season 1 - Episode 7 - Aired Nov 14, 2006
A man becomes enraged when he learns a surrogate mother for his child in an illegal adoption was a fraud. After he shoots the social worker who arranged the adoption, he takes the baby and the babysitter hostage at the surrogate mother's home. Matt and Emily are called to negotiate when the man calls radio personality, Avery Steele, to defend himself, and the standoff goes live on the air in Los Angeles.
97 votes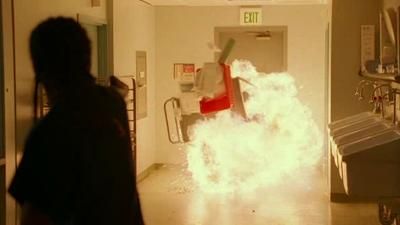 #16 - Life Support
Season 1 - Episode 5 - Aired Oct 31, 2006
A young boy takes hostages in a hospital because the doctor is needs to operate on his terminally ill sister is on vacation and the other surgeons refuse to perform the procedure without him. Matt and Emily are called to save the hostages and help the boy.
102 votes
Writers:
Glen Mazzara

,
Linda Case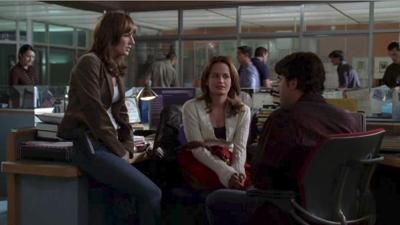 #17 - Heroine
Season 1 - Episode 8 - Aired Nov 21, 2006
After Matt and Emily save a young woman from a hostage situation, they learn the woman could be the victim of a stalker. Although Emily learns the woman has feelings for Matt and could be making false claims, Matt is determined to save her again.
68 votes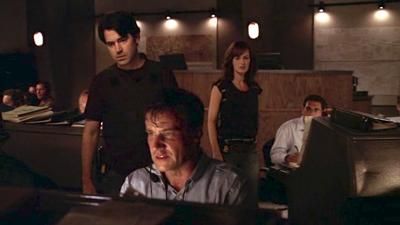 #18 - Circling
Season 1 - Episode 2 - Aired Sep 12, 2006
An air traffic controller hijacks the control tower to protest his innocence after he is blamed for a plane crash that killed 180 people. Matt and Emily discover the hijacker might be dealing with more than the accusation when they learn his wife is having an affair.
44 votes
Writers:
Craig Silverstein