The BEST Seasons of Shameless (US)
Every season ever - ranked by fan votes!
Last Updated: Dec 29, 2020
Chicagoan Frank Gallagher is the proud single dad of six smart, industrious, independent kids, who without him would be... franco, perhaps better off. When Frank's not at the bar spending what little money they have, he's passed out on the floor. But the kids have found ways to grow up in spite of him. They may not be like any family you know, but they make no apologies for being exactly who they are.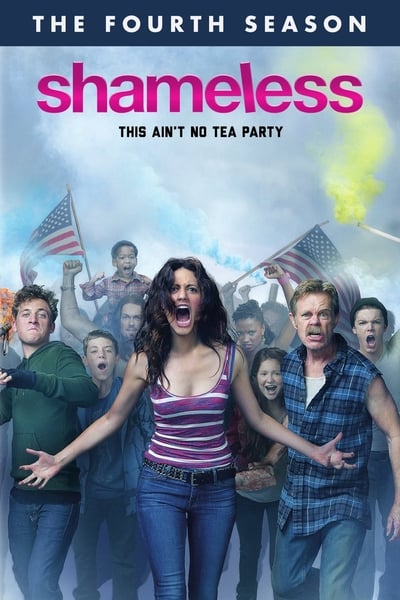 #1 - Season 4
First Aired: Jan 13, 2014
The crazy Gallaghers returned. They have new issues. Lip went to college. Fiona's life is gradually improving. She has a stable job. The whole family is waiting for news about the health of Frank. Can the Gallaghers finally realize the middle class American dream? This ain't no tea party.
454 votes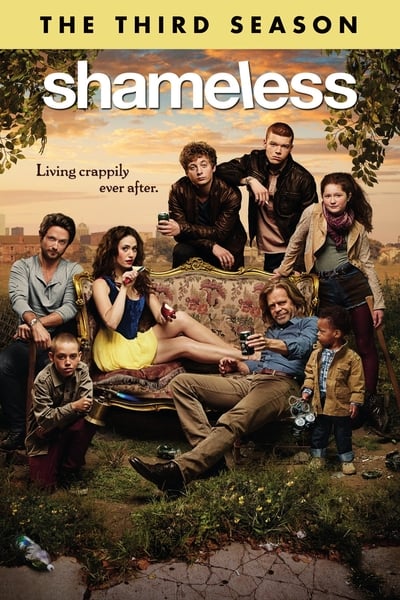 #2 - Season 3
First Aired: Jan 14, 2013
Season three finds each member of the Gallagher family seeking their individual version of the "American Dream." Jimmy has moved into the Gallagher home, and Fiona is beginning to realize that a long-term relationship isn't nearly as fulfilling as she expected… and her GED will only get her so far. Meanwhile, Frank reappears south of the border, with no idea how he got there.
470 votes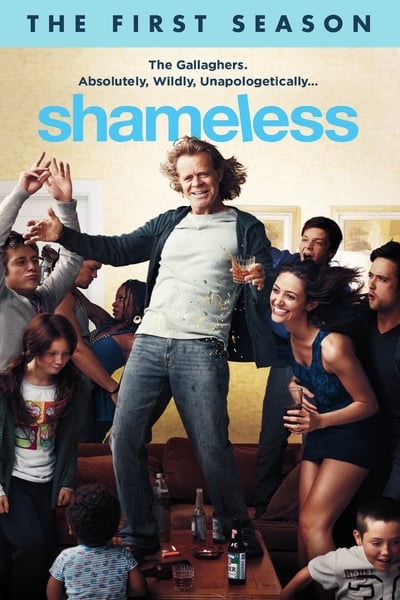 #3 - Season 1
First Aired: Jan 10, 2011
Frank goes missing and turns up in Toronto, tries without success to embrace sobriety, and bends the law to protect his disability checks. Fiona falls for Steve, a handsome player with a nice car, a fat wallet, and a big secret. Ian embraces his sexuality, much to the chagrin of his brainy brother Lip. Debbie goes too far at a child's birthday party. Monica shows up with an announcement about baby Liam.
654 votes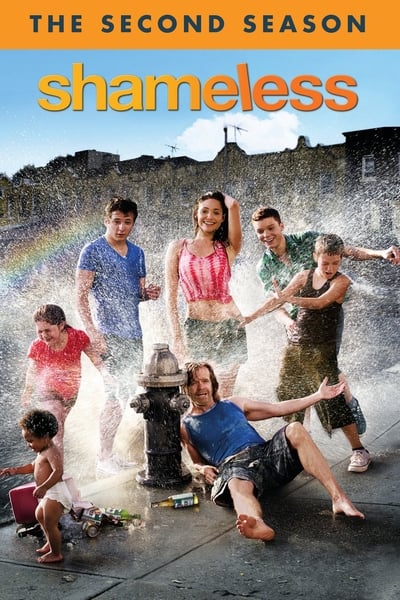 #4 - Season 2
First Aired: Jan 9, 2012
Frank and Monica rekindle their self-destructive relationship after Frank's mother returns from prison to wreak havoc. Fiona is thrown for a loop when Steve returns from Rio with a surprise. Lip makes big changes in preparation for the arrival of his and Karen's baby. Karen and Sheila clash over Karen's new husband Jody, a good-hearted but weird guy she met in Sexaholics Anonymous. Ian tries to get into West Point. Debbie prepares for the onset of puberty. Kev and Veronica contemplate starting a family.
520 votes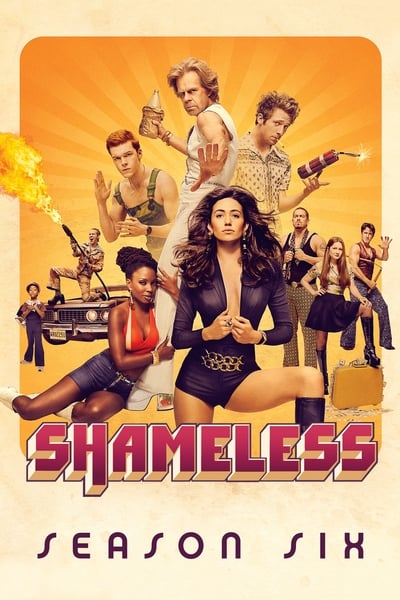 #5 - Season 6
First Aired: Jan 11, 2016
Season six picks up a few months after last season's finale, as the Gallaghers prepare for yet another long Chicago winter. Frank is still mourning his big loss, while his newfound appreciation for life is freaking the Gallaghers out. This season sees more than just the arctic Lake Michigan winds whipping through the Southside. Carl's out of juvie. While Fiona struggles with a still-unstable Ian to take his meds, she's also got another situation looming as Debbie faces a brand new baby-mama-drama.
355 votes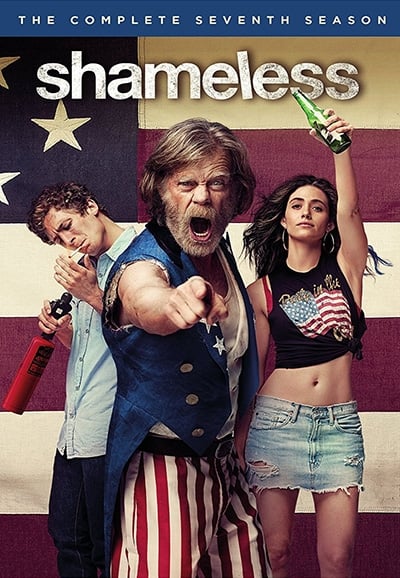 #6 - Season 7
First Aired: Oct 3, 2016
The Gallaghers have always scraped by, but season seven finds some of them finally getting a leg up, with more changes than the Chicago River. When Frank awakens from a coma to learn that his loved ones tossed him in the river, he declares war – Gallagher vs. Gallagher. But Fiona is too busy improving her own life to worry about Frank's. Gallagher Golden Boy Lip finishes up his time in rehab, and emerges with a new outlook on alcoholism and his future, whereas the once-unstable Ian is now thriving as an EMT and in a comfortable relationship. Debbie is still figuring out how to be a good mom to young Franny, while Carl has some big decisions to face as he enters manhood.
292 votes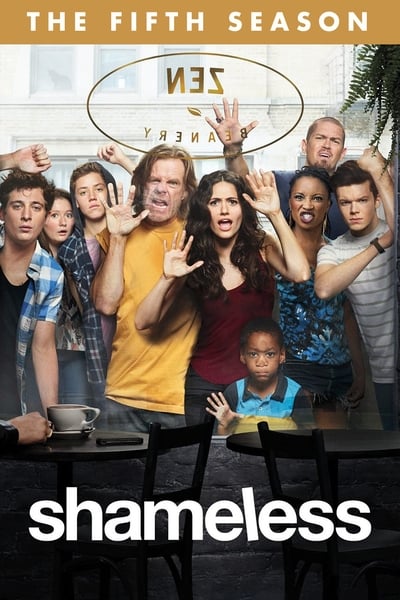 #7 - Season 5
First Aired: Jan 12, 2015
Season five finds the Gallaghers dealing with both the upside and downside of personal and urban renewal. As their neighborhood begins a move towards gentrifying, the Gallagher clan begins to reconcile their chaotic past in the hopes of building a better future.
436 votes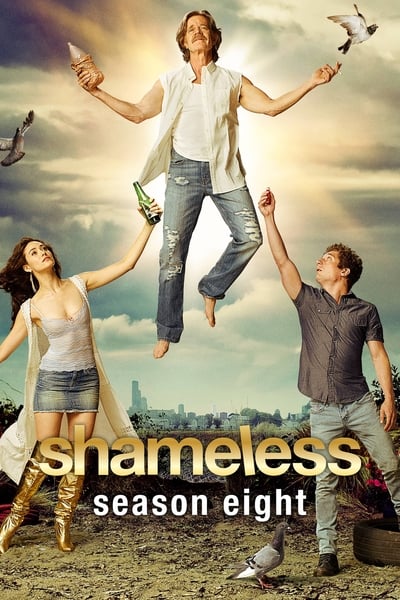 #8 - Season 8
First Aired: Nov 6, 2017
In season 8 the Gallaghers are finally on an upswing! Frank tries to become a contributing member of society, Fiona finds success as a landlord, Lip struggles to stay sober, Ian takes up a cause, and Debbie tries life as a working single mom.
214 votes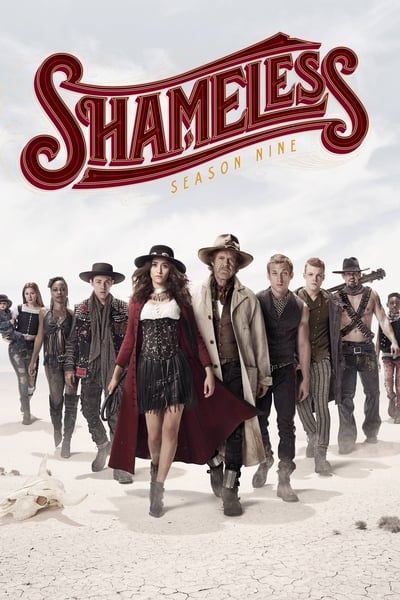 #9 - Season 9
First Aired: Sep 10, 2018
In season 9, political fervor hits the South Side, and the Gallaghers take justice into their own hands. Frank sees financial opportunity in campaigning and Fiona tries to build on the success of her apartment building.
166 votes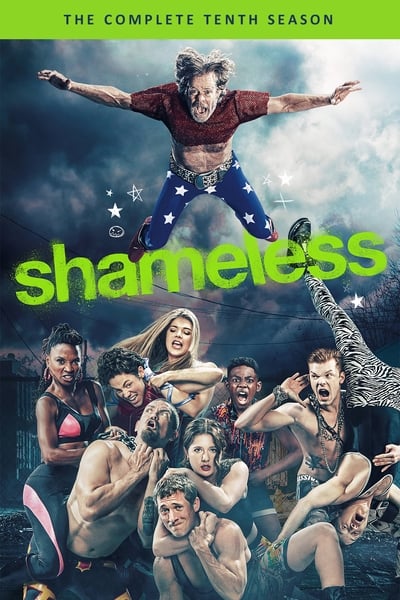 #10 - Season 10
First Aired: Nov 11, 2019
Season ten picks up six months after last season's finale: Frank uses his leg injury to collect as many prescription drugs as possible and his exploits lead him to an old friend. Debbie rules over the Gallagher household with an iron fist. Lip navigates his relationship with Tami. And Gallavich returns as Ian and Mickey rekindle their relationship in prison as both cellmates and lovers.
90 votes
#11 - Season 11
First Aired: Dec 7, 2020
As Frank confronts his own mortality and family ties in his alcoholic and drug induced twilight years, Lip struggles with the prospect of becoming the family's new patriarch. Newlyweds Ian and Mickey are figuring out the rules and responsibilities of being in a committed relationship while Deb embraces her individuality and single motherhood. Carl finds an unlikely new career in law enforcement and Kevin and V struggle to decide whether a hard life on the South Side is worth fighting for.
3 votes