The BEST Episodes of Shaman King
Every episode ever - ranked by fan votes!
Last Updated: Mar 7, 2020
SHAMAN KING follows the adventures of a 13-year-old shaman and his teammate a samurai warrior spirit, who traverse the world fighting evil spirits and misguided shamans on their journey to be the next Shaman King.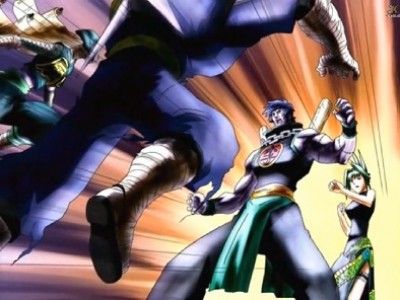 #1 - The Dead Spirit of Tao
Season 1 - Episode 46 - Aired May 22, 2002
Ren's integrity is questioned when Gei Yin, who used to be under service of the Tao family, claims that he betrayed her and her family by forgetting the Tao family pride and leaving them all behind.
39 votes
#2 - Flaming Angel
Season 1 - Episode 58 - Aired Aug 14, 2002
Yoh and Ren learn other, stronger ways of manifesting their Furyoku, and the X-Laws get ready for their last stand, as Lyserg finally discovers his true strength upon witnessing the sacrifice of his comrades.
38 votes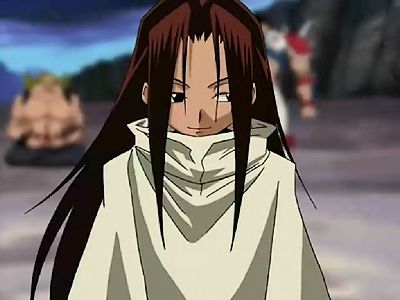 #3 - Door of Babylon
Season 1 - Episode 56 - Aired Jul 31, 2002
The determination of the X-Laws, even in face of certain death, allows the Iron Maiden to recover and open the Gate of Babylon. However, their plan might bring exactly the opposite of what they were trying to achieve, when Hao takes advantage of their weakness.
43 votes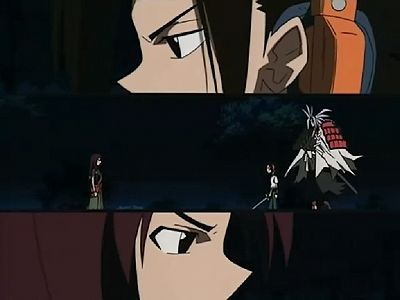 #4 - Shaman Hunt
Season 1 - Episode 51 - Aired Jun 26, 2002
The Fudou Myouou, an organization of monks who believe all spirits attached to Shamans are evil spirits, want to send Amidamaru to the other world. When the samurai starts to believe that he is indeed an evil spirit, Yoh has to remind him of their true relationship, and save Mosuke's spirit and Manta's body in the process.
40 votes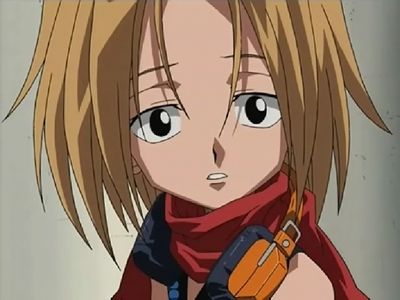 #5 - A Place Where I Belong
Season 1 - Episode 63 - Aired Sep 18, 2002
His friends' belief and the seeds of hope Yoh has sown wherever he went work as an anchor for his return, but the fight against Hao hasn't ended yet.
40 votes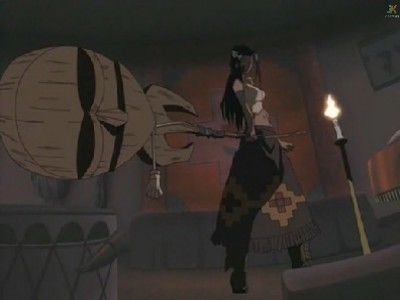 #6 - The Legend of Seminoa
Season 1 - Episode 38 - Aired Mar 27, 2002
Guided by Chocolove's information, the group reaches the house of Lilirara, a descendant from the warriors of the Seminoa tribe, who fought on the last Shaman Fight and know where the Patch Village is.
42 votes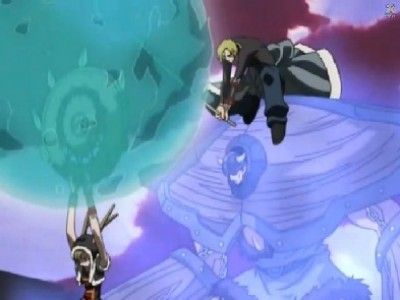 #7 - One More Push
Season 1 - Episode 44 - Aired May 8, 2002
The Icemen group, who pride themselves on enduring the world's harshest temperatures, challenge Yoh to a fight, and only Yoh's true strength will make them see reason. Yoh win the match
43 votes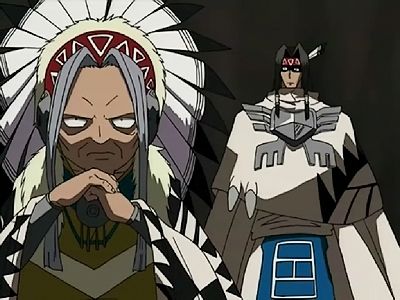 #8 - Gate of Babylon
Season 1 - Episode 55 - Aired Jul 24, 2002
Manta's plan of cheering Ryu up turns upside down when he is kidnapped by the X-Laws, who want to lure Yoh into their trap, the Gate of Babylon. In his determination to be strong enough to help Yoh, Manta discovers something about his computer, and the X-Laws get in trouble when Hao intervenes in the fight.
43 votes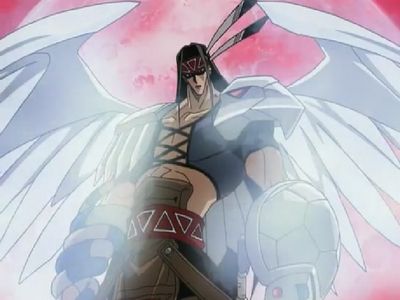 #9 - Over Soul
Season 1 - Episode 13 - Aired Sep 26, 2001
To enter the Shaman Fight, Yoh must hit, at least once, the Shaman Fight priest Silva. The task is not easy, though, because Silva uses a different technique to fight with his guardian spirits.
53 votes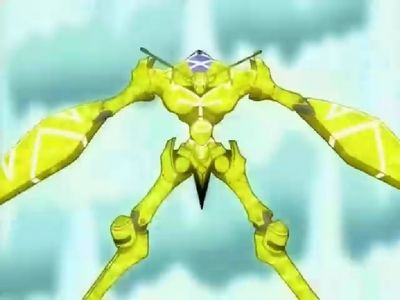 #10 - Epilogue
Season 1 - Episode 64 - Aired Sep 25, 2002
Hao's, whose power is born of his invincibility alone, and Yoh's, whose power is given to him by his friends and companions, face off for the last time.
43 votes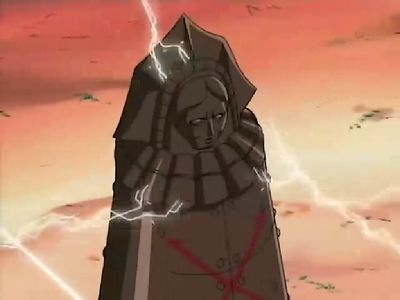 #11 - Spirit of Sword
Season 1 - Episode 42 - Aired Apr 24, 2002
Ambushed by the X-Laws, Yoh and his friends must decide how they will take the knowledge that Yoh is Hao's twin. Meanwhile, Amidamaru's spirit evolves.
44 votes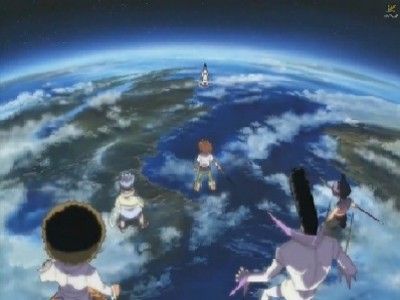 #12 - Super Notes on Shamanic Powers
Season 1 - Episode 40 - Aired Apr 10, 2002
Led by Anna, Yoh and the others come into contact with the source of Hao's power.
41 votes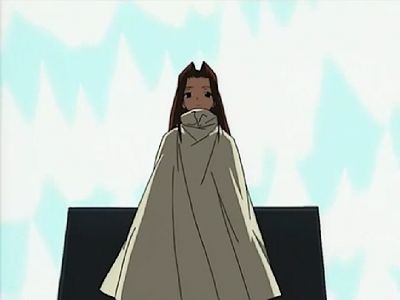 #13 - Eternal Farewell
Season 1 - Episode 61 - Aired Sep 4, 2002
The big fight between Hao and Yoh starts, as his friends try to defeat the Great Spirits' guardians, and stop Hao's plans of uniting with the Great Spirits. However, things take a darker turn when Hao lives up to his promise of asking for Yoh's body back…
41 votes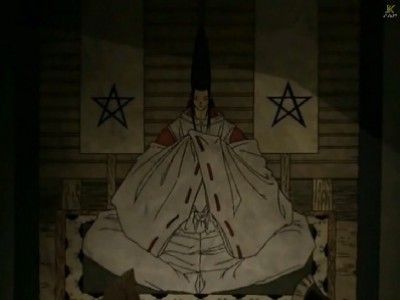 #14 - The Mysterious Asakura
Season 1 - Episode 33 - Aired Feb 20, 2002
The story of Hao and the Asakura family is revealed when Yoh's grandfather asks Anna to take the book that contains Hao's teachings to Yoh. Meanwhile, Ashiru, one of Hao's followers, challenges the group to kill Yoh's friends, not knowing that the X-Laws are about to intervene in the fight.
45 votes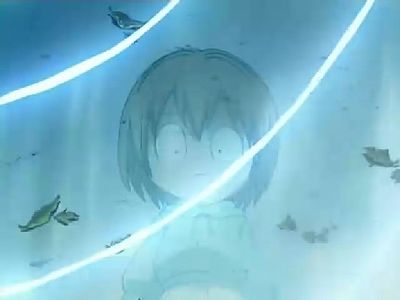 #15 - Doctor Doctor
Season 1 - Episode 49 - Aired Jun 12, 2002
Manta struggles to understand Faust's behavior towards Funbari Hot Spring's next opponents, a group of Shamans whose Oversoul style damages their bodies.
41 votes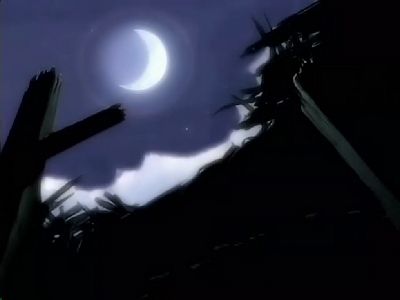 #16 - Rain that Falls in Spring
Season 1 - Episode 11 - Aired Sep 12, 2001
When Tokageroh kidnaps Manta and threatens to kill him with the Harusame, Amidamaru has to choose between the safety of his friends and the sword he values so much.
50 votes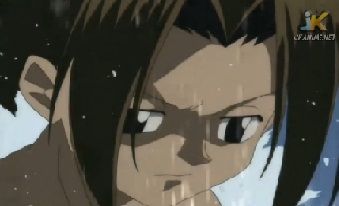 #17 - Journey to the Best Place
Season 1 - Episode 17 - Aired Oct 24, 2001
Trying to protect Manta, Yoh pushes his friend away and returns to his grandfather's house to train for the second round. Distraught, Manta embarks in a journey with Ryu of the Wooden Sword to find his friend. On their way, they're followed by Elly and Milly, two Shamans trying to eliminate opponents before the Shaman Fight.
47 votes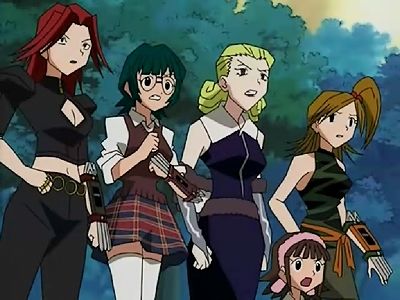 #18 - Bye Bye
Season 1 - Episode 53 - Aired Jul 10, 2002
The Lily Five group is willing to face Hao, and Yoh is unsure of what to do: if it is their choice, is it okay to let them fight and die? Meanwhile, Ren tries to overcome his limits to face Yoh's father.
43 votes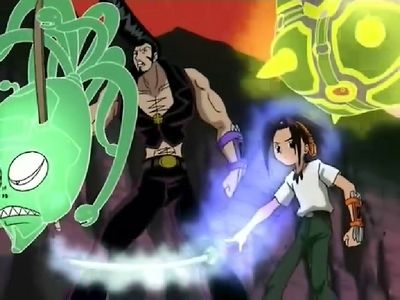 #19 - Explosive Over Souls
Season 1 - Episode 41 - Aired Apr 17, 2002
Under the eyes of Marco, Lyserg and Hao, Yoh and the others face the Flower Team a second time to test their new strength.
43 votes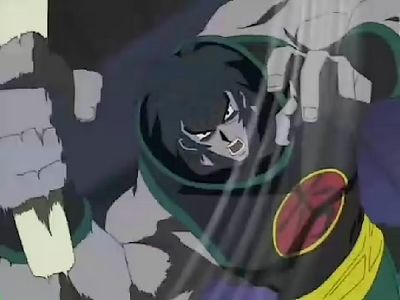 #20 - Pailong, Fists of Fury
Season 1 - Episode 7 - Aired Aug 15, 2001
Freed from his enslavement, Pai-Long goes berserk and aimlessly attacks Yoh. To fight him, Anna summons the spirit of Pai-Long's late master, Shamon.
52 votes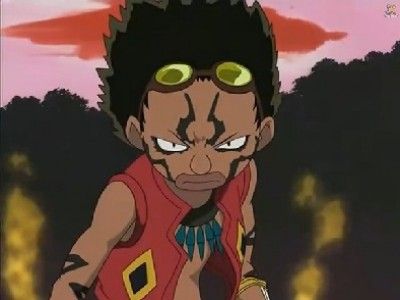 #21 - Joke King
Season 1 - Episode 37 - Aired Mar 20, 2002
Still depressed because Lyserg left with the X-Laws, the four Shamans meet a boy called Chocolove, who wants to become the world's greatest comedian through the Shaman Fight. In the meantime, Faust VIII and Anna make a deal.
40 votes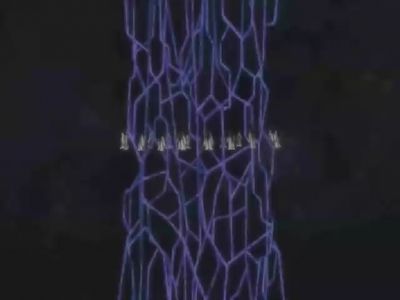 #22 - Die! Collision!
Season 1 - Episode 62 - Aired Sep 11, 2002
Driven by anger and grief, Yoh's companions fight for revenge against Hao, who has just absorbed his twin's soul. However, Manta is there to remind them that their true strength does not come out of violence and hatred, and help them in a desperate last attempt to stop Hao.
40 votes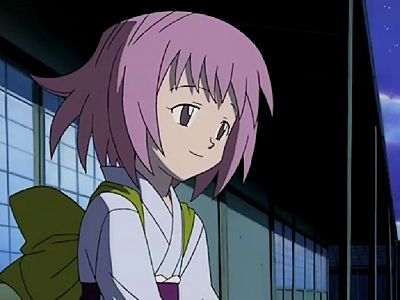 #23 - Yoh
Season 1 - Episode 18 - Aired Oct 31, 2001
To improve his Shaman abilities, Yoh entered the Hole of Yomi, a place where there is no light and sound. Manta, Anna, Amidamaru and a girl called Tamao wait for him to come back. Meanwhile, Elly and Milly reach their location.
46 votes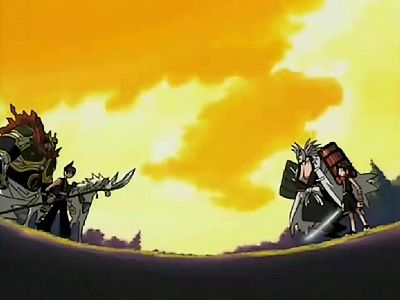 #24 - Big Soul of the Two
Season 1 - Episode 19 - Aired Nov 7, 2001
Ren's conflicts and doubts about his way of life and his role on the Tao family are brought into arena when he and Yoh start the third fight.
46 votes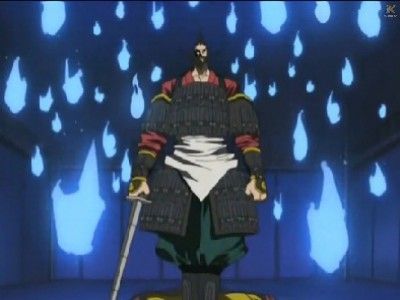 #25 - Invulnerable En Tao
Season 1 - Episode 24 - Aired Dec 12, 2001
The group of Shamans finally meets Ren's uncle, En Tao. Nonetheless, not even their best techniques seem to harm the enormous man; to defeat him, they need to figure out the secret behind his invulnerability.
47 votes