The BEST Episodes of Seconds From Disaster
Every episode ever - ranked by fan votes!
Last Updated: Oct 31, 2019
Blending advanced CGI, re-enactments, archival footage, forensic science, dramatic eyewitness accounts and expert testimony, we recreate in gripping detail the final moments behind some of the most calamitous disasters of modern time. Seconds From Disaster reconstructs the events leading up to the Paddington rail collision in London, the Japanese attack on Pearl Harbor and one of the world's worst industrial accidents, in Bhopal, India. Blending advanced CGI, re-enactments, archival footage, forensic science, dramatic eyewitness accounts and expert testimony, experience first-hand, the gripping details of the final moments behind some of the world's most chilling disasters.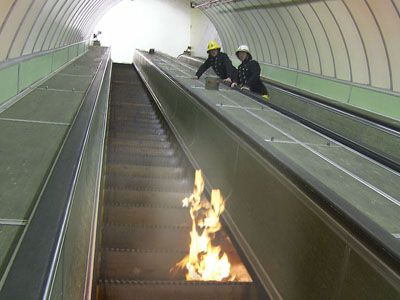 #1 - King's Cross Fire (London's Subway Inferno)
Season 3 - Episode 4
On the night of 18 November 1987, a harmless match produced a small flame on the escalator at King's Cross tube station. Suddenly, the containable flame explodes rapidly into a fireball. It charges up the escalator and kills 31 people in the ticket hall 20m away. The inferno leaves investigators stumped. When the answer is revealed, it will shock everyone, adding a new chapter to the laws of fire dynamics.
5 votes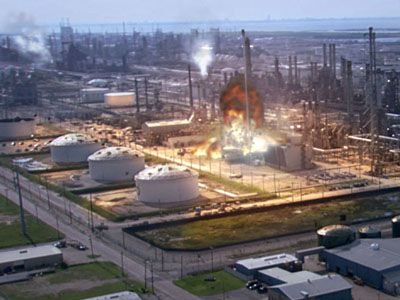 #2 - Oil Fire in Texas
Season 3 - Episode 16
The Texas BP oil refinery is the third largest in America producing more than 437,000 barrels per day. Workmen are starting a routine day, then, and explosion rocks the structure with the death of 15. What went wrong?
5 votes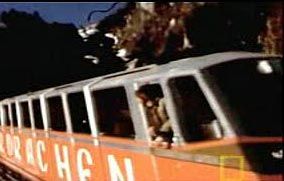 #3 - Fire on the Ski Slope
Season 1 - Episode 9
November 11, 2000, started out as a normal day at the Kaprun ski resort in Austria, as a Furnicular train climbing the slopes breaks down in a tunnel. Passengers then realise it's on fire. Only 12 make it out alive, leaving 155 people to die horribly. But how could such a modern train break down and catch fire?
8 votes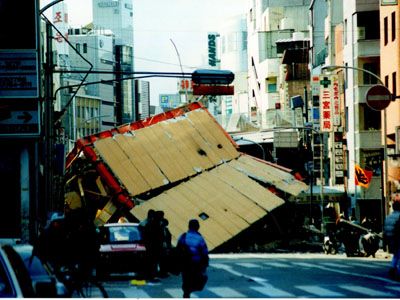 #4 - Killer Quake (Kobe Earthquake)
Season 2 - Episode 6
On 17 January 1995, the Japanese city of Kobe was rocked by the Great Hanshin Earthquake, which destroyed buildings and killed over 1000 people and left thousands homeless. Why couldn't the top of the art equipment predict a disaster of this magnitude?
8 votes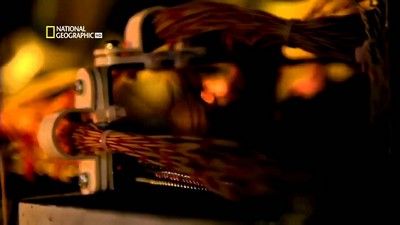 #5 - Fire in the Cockpit
Season 6 - Episode 3
On September 2, 1998, a fire broke out on Swissair Flight 111 while in-flight, damaging vital systems and causing the aircraft to crash into the sea off Peggy's Cove with no survivors. The fire was caused by faulty wiring in the onboard first class entertainment system.
7 votes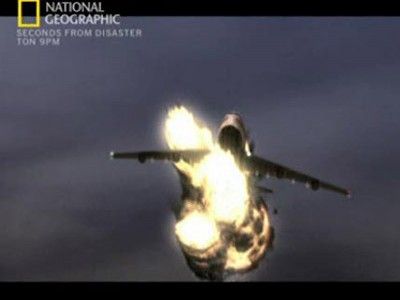 #6 - TWA Flight 800
Season 2 - Episode 10
17 July 1996. TWA Flight 800 leaves New York for Paris. Only 12 minutes into the flight, it explodes catastrophically, breaks in half, then plummets into the sea killing all 230 people on board. There was no mayday call from the crew. Rumours spread that the B-747 was downed by a misguided navy missile, sparking the biggest accident investigation in history.
6 votes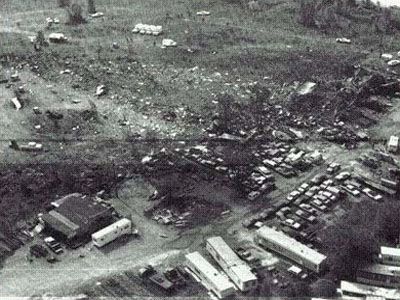 #7 - Flight Engine Down
Season 3 - Episode 15
American Airlines Flight 191, a DC-10, leaves Chicago. But when the engine falls off, the plane stalls and crashes killing 273 people. The investigators discover a shocking secret which will turn the aviation world upside down.
8 votes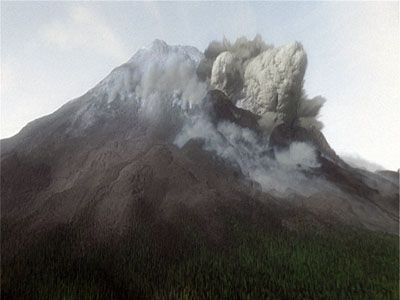 #8 - Mount St. Helens Eruption
Season 2 - Episode 4
Mount St. Helens, in the countryside of Washington State, has been dormant for 123 years. But on May 1980, it suddenly erupts, killing 57. Why couldn't they predict it?
7 votes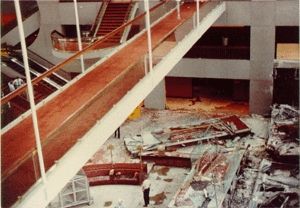 #9 - Skywalk Collapse
Season 3 - Episode 1
On 17 July 1981, 1,500 people had gathered for a dance in the Hyatt Regency Hotel when, in a catastrophic disaster, the skywalk collapses killing 114 people and injuring countless others in the worst US structural failure.
10 votes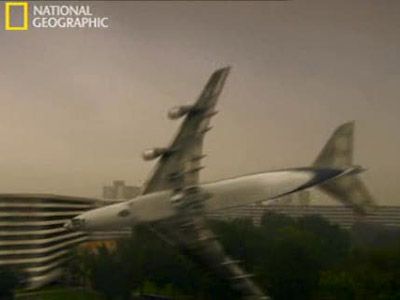 #10 - Amsterdam Air Crash
Season 3 - Episode 2
On 4 October 1992, an El Al Israel Airlines Cargo B747-200F takes off from Schipol Airport in Amsterdam, the Netherlands (Holland), when the engines on the right wing of Flight 1862 shear off. 8 minutes later, Flight 8162 glides into a high rise apartment building killing 43 people.
8 votes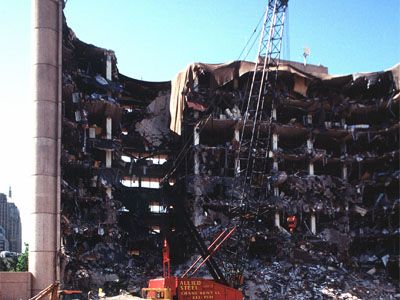 #11 - The Bomb in Oklahoma City
Season 1 - Episode 3
One April morning in 1995, at Oklahoma City's Alfred P. Murrah Federal Building, Timothy McVeigh parks a truck packed with explosives at the front of the government landmark. At 9:02AM, it explodes and the front of the building collapses with a loss of 168 lives. Survivors recount the terrifying experience as investigators attempt to discover what caused the building to collapse.
5 votes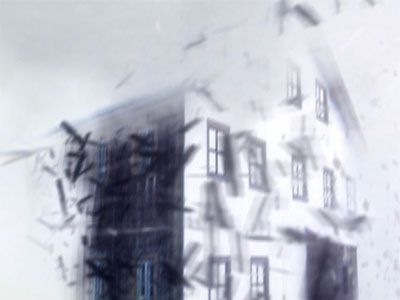 #12 - Alpine Tsunami
Season 2 - Episode 2
The Alpine village of Galtur, an avalanche buries 57 people in the snow. 31 of them die. But why did the avalanche occur in the first place? Were careless villagers to blame?
7 votes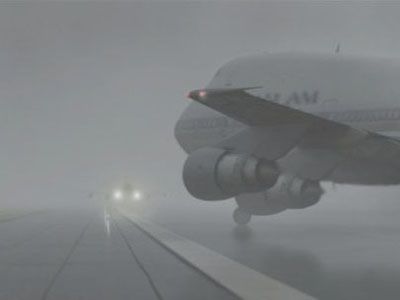 #13 - Collision on the Runway
Season 1 - Episode 12
Two Jumbo Jets, Pan Am 1736 and KLM 4805 collide on the lone runway at Tenerife, Spain. The two aircraft are then burnt out and 583 people lose their lives. But how come two experienced pilots made a mistake of this magnitude? How come two passenger jets collided on the runway?
8 votes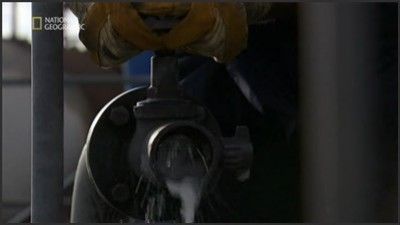 #14 - Deepwater Horizon
Season 5 - Episode 5
A look at the series of decisions and mistakes that led to the world's largest oil spill disaster, and that 11 workers on the rig died.
8 votes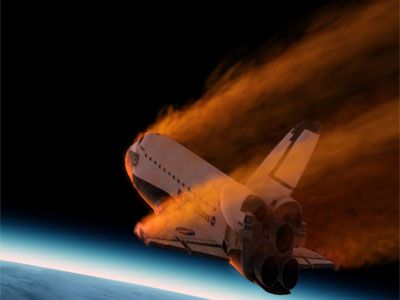 #15 - Columbia's Last Flight (Space Shuttle Columbia)
Season 2 - Episode 1
June 28 Columbia's Last Flight (Space Shuttle Columbia) Space Shuttle Columbia disaster February 1, 2003 Texas, February 1, 2003. The Space Shuttle Columbia is re-entering orbit. But something goes horribly wrong and Columbia explodes. All 7 astronauts on board perish. When investigators learn of a small fault which occurred during take-off sixteen days earlier, they are convinced they have found a possible suspect.
9 votes
#16 - 9/11
Season 4 - Episode 1
On September 11, 2001 two aircraft are deliberately flown into two buildings of the World Trade Center and one is flown into the Pentagon. Another crashes in a field in rural Pennsylvania.
9 votes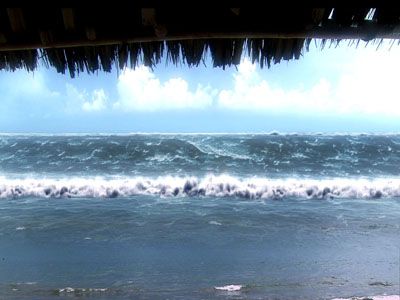 #17 - Asian Tsunami
Season 3 - Episode 13
On Boxing Day 2004, the second largest earthquake in recorded history with a magnitude of 9.3 strikes the town Banda Aceh, Indonesia. Soon, it unleashes a tsunami which takes over 275,000 lives all along the coast of the Indian Ocean. How come such a disaster happened?
7 votes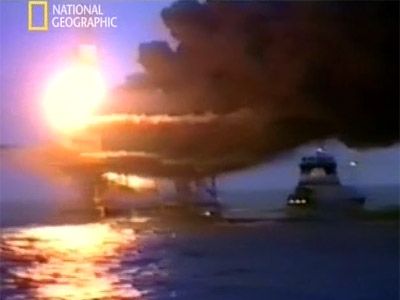 #18 - Explosion in the North Sea
Season 1 - Episode 10
July 6, 1988. The Piper Alpha stands over 110 miles off Scotland. But on this fateful day, a gas leak causes a catastrophic fire with a loss of 167 workers. Why did the Piper Alpha explode without warning? Was Human Error to blame? What about Mechanical Failure? Or even sabotage?
7 votes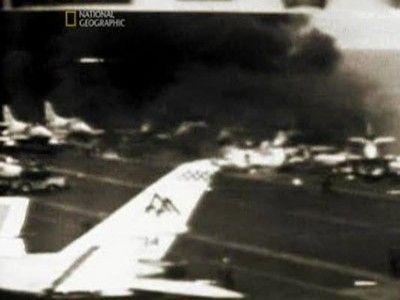 #19 - Aircraft Carrier Explosion
Season 3 - Episode 8
The massive aircraft carrier USS Forrestal is sailing to Vietnam on July 29, 1967, when a fighter jet explodes, a massive blast rocks the ship, and in just 17 hours 134 men lose their lives. Was it hostile fire, human error, or a fault in the fighter jets.
7 votes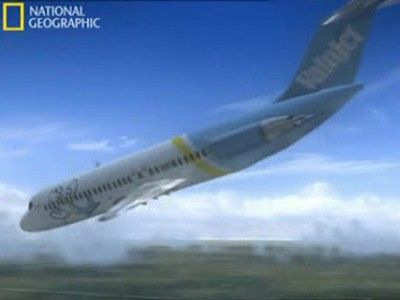 #20 - Everglades Plane Crash
Season 3 - Episode 6
On May 1996, what started out as a normal flight from Miami, Florida, to Atlanta, Georgia, when ValuJet Flight 592, a DC-9 with 110 people on board goes down in the Everglades when a fire starts in the cabin and cockpit. The aircraft is swallowed by the swamp and harsh conditions make the rescue operation impossible. Soon there are no survivors. What happened to ValuJet 592 is a one of a kind accident.
8 votes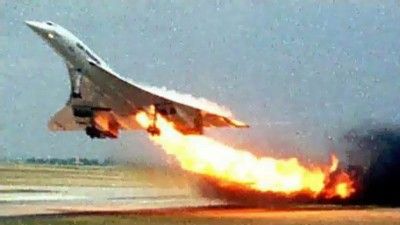 #21 - Crash of the Concorde
Season 1 - Episode 1
Behind every disaster lies a chain of events. The Concorde was the world's first supersonic airliner, but on a charter flight to New York, 109 people are on board an Air France Concorde as it takes off from Paris. But as it lifts off the runway, the control tower notices flames trailing behind the aircraft. They can do nothing. The Concorde becomes uncontrollable and plows into a hotel in nearby Gonesse. 113 people are killed in the accident. The dream that was Concorde is shattered and the aircraft is grounded. What happened to Air France Flight 4590 could shatter the aviation industry as we know it.
16 votes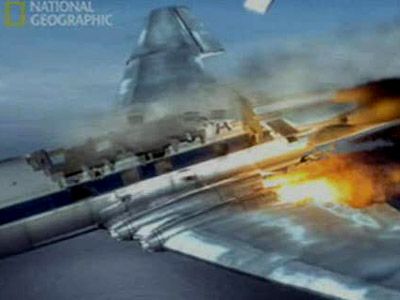 #22 - Comet Air Crash
Season 3 - Episode 14
The DH Comet is the first jet airliner and the pride of the British Overseas Airways Corporation. But on January 10, 1954, BOAC Flight 781, enroute from Rome to London, explodes catastrophically and crashes, killing 35 people. The investigation begins, but when South African Airways Flight 201 crashes exactly the same way taking another 21 lives, all Comets are grounded and the investigation takes a step forward.
8 votes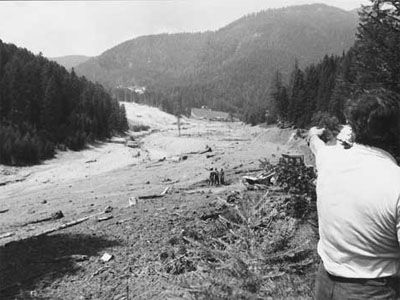 #23 - Flood at Stava Dam
Season 1 - Episode 11
On July 1985, Italy's Stava Dam collapses and demolishes 70 structures killing 268 people in the process. Was there a fault in the design of the dam? Is this something that could happen to any dam around the world? Find out how a structural failure leads to a massive catastrophe with Flood at Stava Dam
6 votes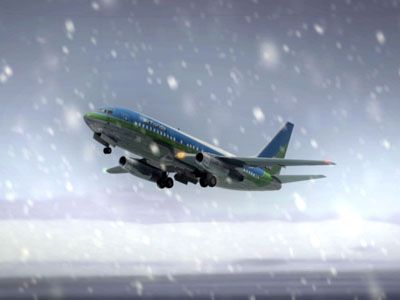 #24 - Plane Crash in the Potomac
Season 3 - Episode 12
On 13 January 1982, Air Florida Flight 90 leaves Ronald Reagan National Airport in Washington DC for Miami with 79 passengers and crew on board. The Boeing 737 is delayed for hours by bad conditions, and only seconds after getting airborne it crashes into the icy Potomac river. Five survivors are pulled out alive but 78-including four motorists-lose their lives.
9 votes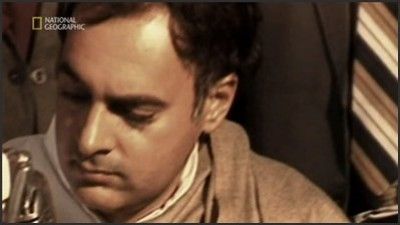 #25 - Bhopal Nightmare
Season 4 - Episode 6
On December 2, 1984 in Bhopal, India, a toxic gas leak at a Union Carbide chemical plant results in the deaths of 3,000 people.
6 votes