The Best Episodes of Saber Rider and the Star Sheriffs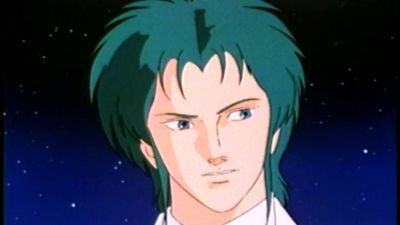 #1 - Little Pardner 8.16
Season 1 - Episode 7
Jesse Blue teams up with a gang of local desperadoes and plot an attack on Cavalry Command to get his revenge on the Star Sheriffs. He places a bomb aboard the Ramrod unit, not knowing April was the one who was piloting it. When he finds out, he tries everything he can to save his love.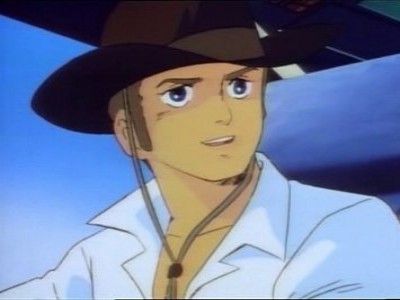 #2 - Iguana Get to Know You 8.00
Season 1 - Episode 4
When the Star Sheriffs arrive to investigate a destroyed Cavalry Command base, they are attacked by Outriders. One of the Star Sheriffs must go on a maverick mission to defeat them. Using a trick coin, Colt wins the toss against Saber Rider and flies off to battle the enemy, who trap him in a canyon. But, help comes from an unlikely source: a little iguana that Colt has befriended. With the iguana's help, Colt escapes and joins the other Star Sheriffs in defeating the Outriders.
#3 - Brawlin' Is My Callin' 7.87
Season 1 - Episode 8
The Star Sheriffs go undercover as bounty hunters for hire to infiltrate Maddox's illegal operations base, and defeat him and his Outrider allies.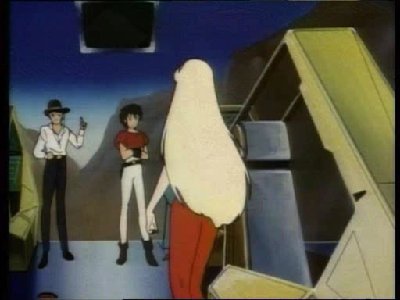 #4 - Showdown at Cimarron Pass 7.75
Season 1 - Episode 16
Gattler is given one last chance to trap the Star Sheriffs by Nemesis. He plans an attack at Cimarron Pass.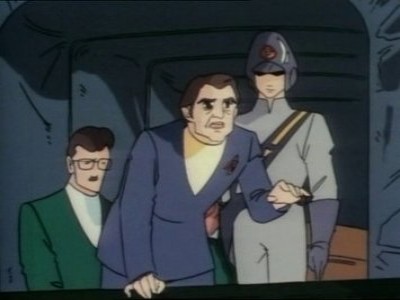 #5 - The Hole in the Wall Gang 7.67
Season 1 - Episode 27
Because of Outrider attacks, Commander Eagle orders the evacuation of the Yuma Dam. Everybody follows the orders, except for the chief engineer, who happens to be one of Fireball's former schoolmates.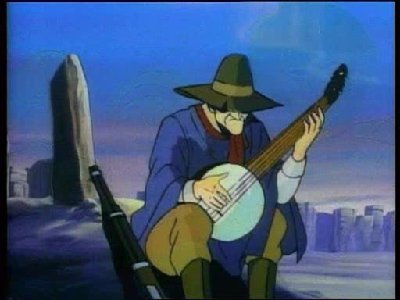 #6 - Wild Horses Couldn't Drag Me Away 7.50
Season 1 - Episode 9
The Star Sheriffs encounter a shaman called Castor who, with the help of his magic banjo, helps them stop a herd of wild cybernetic horses who keep stampeding towns on the New Frontier.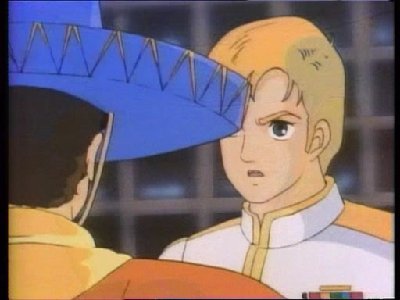 #7 - Star Sheriff Round Up 7.33
Season 1 - Episode 1
Saber Rider recalls how he, April, Colt and Fireball met and became the dynamic frontier fighting team: Saber Rider and the Star Sheriffs. Saber Rider arrives on Planet Yuma for his assignment to the special project, Ramrod, which is being led by April. He discovers that the Outrider, Vanquo, is plotting to undermine Ramrod, and, with the help of Fireball and Colt, who are on Yuma pursuing their own interests, Saber Rider defeats the Outriders and their gigantic battle machine, Renegade. With April's encouragement, the group decides to stay together to help tame the new frontier.