The Best Episodes of Saber Rider and the Star Sheriffs
Last Updated: Apr 16, 2019
In the distant future humans have spread beyond Earth and colonized planets across the universe, creating a New Frontier of man. In order to protect these new settlers and maintain laws and regulations in the New Frontier, Earth's Cavalry Command was created. Cavalry Command was in essence a military organization, maintaining an army and fleet of ships to protect the New Frontier. Within Cavalry Command was a unit of special operatives known as Star Sheriffs that functioned as field agents, investigating crimes and plots against the security of the New Frontier. The main foe of Cavalry Command and the Star Sheriffs was a race of non-human creatures known as Vapor Beings (or Outriders) that jumped into our dimension in order to conquer it. They attacked the settlers, destroyed settlements and kidnapped humans in order to mine various metals or crystals from the soil. Outriders were superior to humans in battle technology, possessing a legion of gigantic robots with uncanny firepower against which the space-going fleets of Cavalry Command were no match. In order to have a chance against such supremacy, Cavalry Command developed a prototype ship known as the "Ramrod Equalizer Unit" (or just Ramrod) that had the ability to turn from spaceship into a powerful robot that could fight the Outriders on equal terms.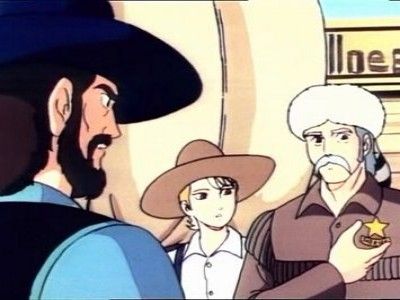 #1 - All That Glitters
Season 1 - Episode 18
Outriders start placing fake gold in the mines of Gila Bend, in order to create riots and start chaos in the once tranquil town. The Star Sheriffs have to stop them.
3 votes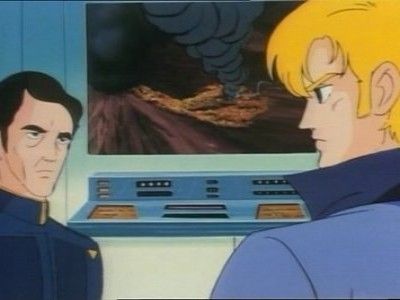 #2 - Castle of the Mountain Haze
Season 1 - Episode 10
Saber Rider tries convincing an old Baron to abandon his home, the Castle of the Mountain Haze, to protect him from the Outrider's latest weapon, which can make mountains erupt into volcanoes.
4 votes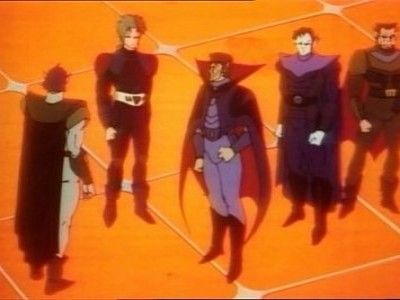 #4 - Jessie Blue
Season 1 - Episode 15
Jesse Blue returns, and is now on the Outriders' side. He convinces Nemesis to let him be the one to transport the captured Commander Eagle to the Outrider Headquarters.
3 votes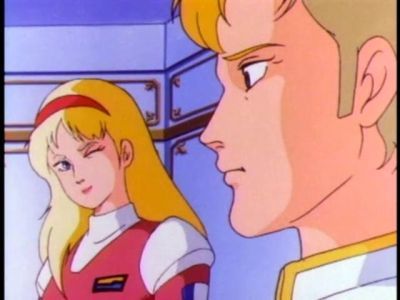 #5 - The Highlanders
Season 1 - Episode 13
Saber Rider is called back home by his parents, and April comes along with him. There, they soon discover that not everything is what it seems.
3 votes
Watch on Amazon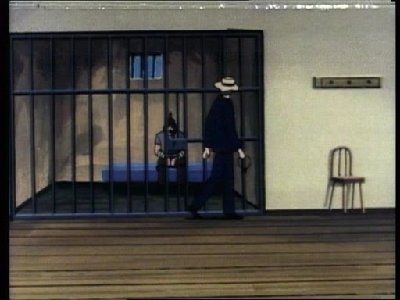 #6 - The Saber and the Tomahawk
Season 1 - Episode 17
4 votes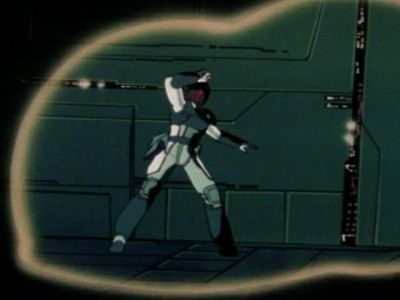 #8 - Four Leaf Clover
Season 1 - Episode 12
Calibos, one of the Outrider's spies, who has stolen the plans for Ramrod's navigational system, sees an opportunity to travel back to his superior's base by kidnapping children from a nearby school and using them as hostages. Meanwhile, Saber Rider starts a brief romantic relationship with the school teacher, Sincia.
4 votes
Watch on Amazon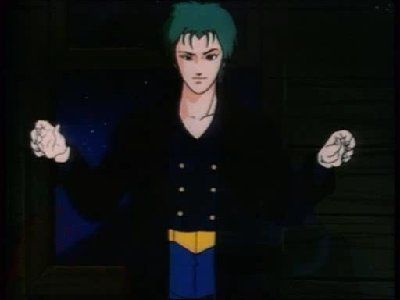 #9 - Jesse's Revenge (2)
Season 1 - Episode 3
Jesse Blue teams up with a gang of local desperadoes and plot an attack on Cavalry Command to get his revenge on the Star Sheriffs. He places a bomb aboard the Ramrod unit, not knowing April was the one who was piloting it. When he finds out, he tries everything he can to save his love.
7 votes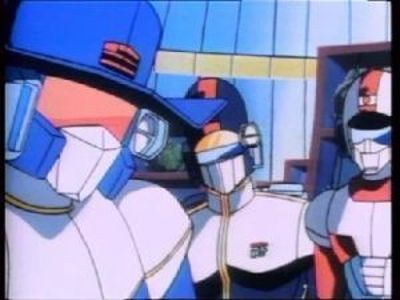 #10 - The Rescue (3)
Season 2 - Episode 6
The Star Sheriffs manage to rescue Commander Eagle from the Outrider's ship. Little do they know Jesse Blue's plans have just begun.
1 votes
Watch on Amazon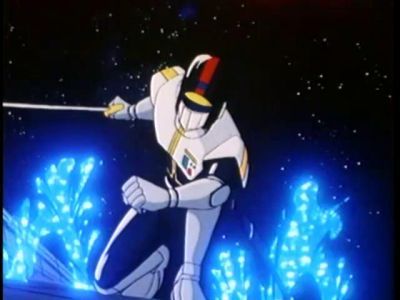 #11 - Cavalry Command (1)
Season 1 - Episode 2
The Star Sheriffs are invited to Cavalry Command by General Whitehawk. There, they are asked to show their skills to the new recruits. The best recruit there, Jesse Blue, falls in love with April, and tries to impress her, but only embarrasses himself. When he goes too far, he is thrown out of Cavalry Command, and he believes it was all Saber Rider's fault.
7 votes
Watch on Amazon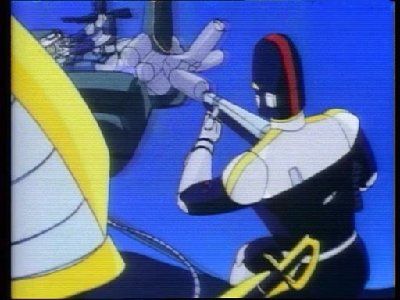 #12 - Little Hombre
Season 1 - Episode 5
On Planet Pecos, the Star Sheriffs encounter a father and son living secluded on top of a mountain. The father turns out to be an ex-bounty hunter, who has worked with the Outriders in the past. The Outriders want him back on their side, so they kidnap his son, the Little Hombre, to force him to rejoin them.
6 votes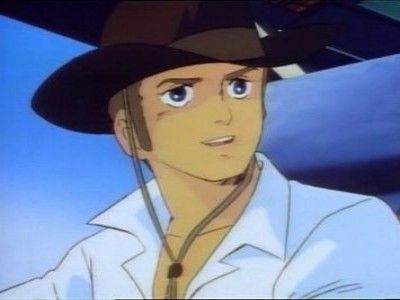 #14 - Iguana Get to Know You
Season 1 - Episode 4
When the Star Sheriffs arrive to investigate a destroyed Cavalry Command base, they are attacked by Outriders. One of the Star Sheriffs must go on a maverick mission to defeat them. Using a trick coin, Colt wins the toss against Saber Rider and flies off to battle the enemy, who trap him in a canyon. But, help comes from an unlikely source: a little iguana that Colt has befriended. With the iguana's help, Colt escapes and joins the other Star Sheriffs in defeating the Outriders.
14 votes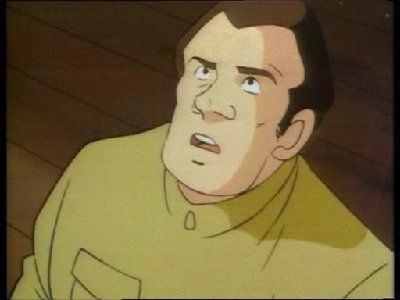 #15 - Brawlin' is My Callin'
Season 1 - Episode 8
The Star Sheriffs go undercover as bounty hunters for hire to infiltrate Maddox's illegal operations base, and defeat him and his Outrider allies.
8 votes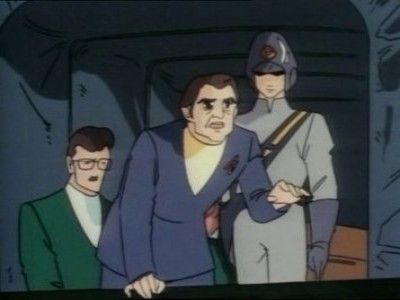 #16 - The Hole in the Wall Gang
Season 1 - Episode 27
Because of Outrider attacks, Commander Eagle orders the evacuation of the Yuma Dam. Everybody follows the orders, except for the chief engineer, who happens to be one of Fireball's former schoolmates.
3 votes
Watch on Amazon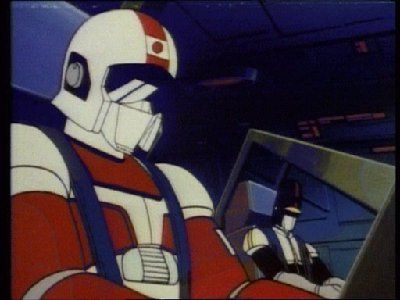 #17 - Sole Survivor
Season 1 - Episode 19
The Star Sheriffs are sent to protect a computer controlled cosmos freighter from Outrider attacks. However, they arrive too late and find the freighter destroyed, and only one survivor: a young girl named Annabelle. Colt soon falls in love with her, but not everything is what it seems.
8 votes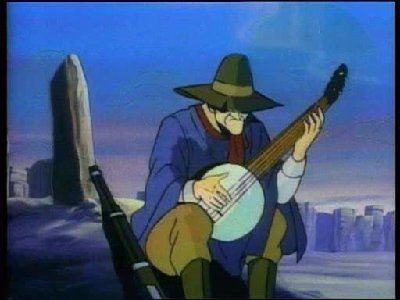 #18 - Wild Horses Couldn't Drag Me Away
Season 1 - Episode 9
The Star Sheriffs encounter a shaman called Castor who, with the help of his magic banjo, helps them stop a herd of wild cybernetic horses who keep stampeding towns on the New Frontier.
6 votes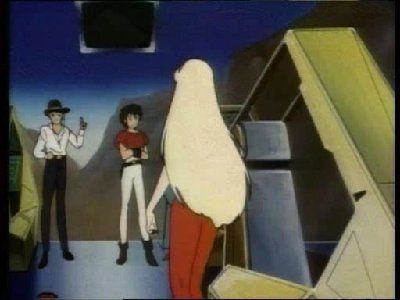 #19 - Showdown at Cimarron Pass
Season 1 - Episode 16
Gattler is given one last chance to trap the Star Sheriffs by Nemesis. He plans an attack at Cimarron Pass.
5 votes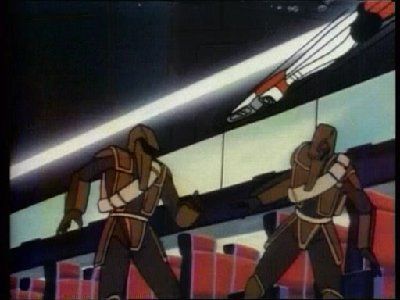 #20 - Legend of the Santa Fe Express
Season 1 - Episode 20
April's uncle Wayde is revealed to be a secret agent who has been smuggling information about the new Outrider hideout to Cavalry Command. The Star Sheriffs are sent to help him reach his destination safely.
9 votes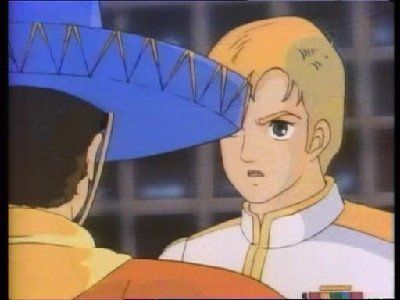 #21 - Star Sheriff Round-Up
Season 1 - Episode 1
Saber Rider recalls how he, April, Colt and Fireball met and became the dynamic frontier fighting team: Saber Rider and the Star Sheriffs. Saber Rider arrives on Planet Yuma for his assignment to the special project, Ramrod, which is being led by April. He discovers that the Outrider, Vanquo, is plotting to undermine Ramrod, and, with the help of Fireball and Colt, who are on Yuma pursuing their own interests, Saber Rider defeats the Outriders and their gigantic battle machine, Renegade. With April's encouragement, the group decides to stay together to help tame the new frontier.
23 votes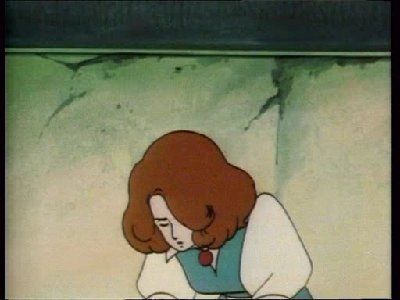 #22 - Oh Boy! Dinosaurs!
Season 1 - Episode 11
Outriders arrive on Planet Tropicus to capture the living dinosaurs that are living there and it is up to the Star Sheriffs and a kid named Ari to stop them.
5 votes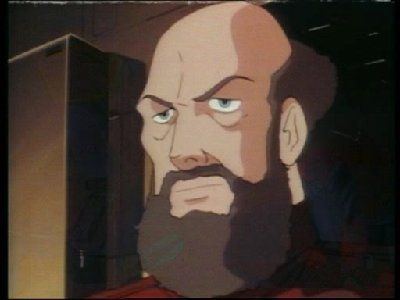 #23 - Sharpshooter (2)
Season 1 - Episode 23
The Star Sheriffs are sent on a "wild goose chase", and are ambushed by the Outriders in a deserted town. Meanwhile, King Jared and his fleet move in for the final showdown with the Outriders.
1 votes
Watch on Amazon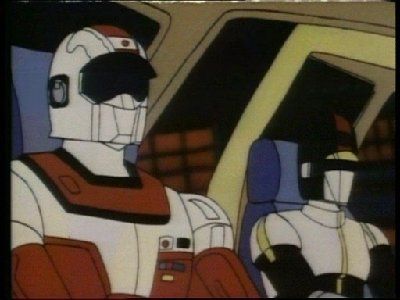 #24 - The Monarch Supreme (3)
Season 1 - Episode 24
King Jared unleashes his ultimate weapon, the Monarch Supreme, in his fight with the Outriders. The Star Sheriffs arrive in time to help him in the fight. Also, Fireball learns more about his father.
1 votes
Watch on Amazon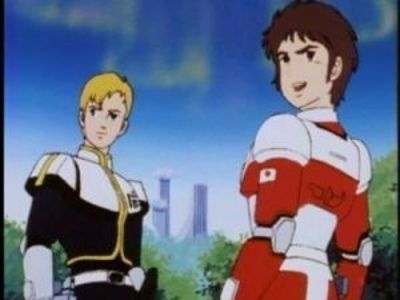 #25 - I Forgot!
Season 2 - Episode 2
Nemesis orders two of his best Outrider agents to join Fogarty, a human expert in explosives, to plant a bomb at the setting of the upcoming peace summit conference. The Outriders betray Fogarty, and try to kill him, but he is saved by the Star Sheriffs. Fogarty wakes up in the hospital, with total amnesia, and unable to help the Star Sheriffs find or stop the bomb.
1 votes
Watch on Amazon