The Best Episodes of Queer as Folk (US)
'Queer As Folk', a drama based on Britain's controversial series, is about the lives of a group of gay men and women living in Pittsburgh. Focusing on their relationships, their careers, their loves and ambitions, the series is a brave, realistic, funny and sometimes graphic portrayal of society. Entering the world of Brian, Michael, Justin, Emmett, Ted and a lesbian couple, Lindsay and Melanie, we discover characters as real as the people next door doing everyday jobs, raising a child, looking forward to the weekend –all with a strong and healthy interest in romance and sex.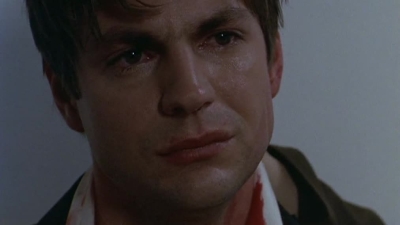 #1 - Full Circle
Season 1 - Episode 22
Brian turns 30; Michael and David prepare for their move to Portland; Ted faces the truth about Blake; Justin and Daphne attend their prom where a big surprise awaits; On his way to the airport, Michael receives a call from Brian.
72 votes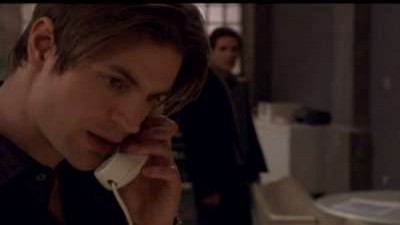 #2 - I Love You
Season 5 - Episode 10
Cyndi Lauper guest stars as Babylon plays hosts to an event that will shatter many lives...especially Ben's.
51 votes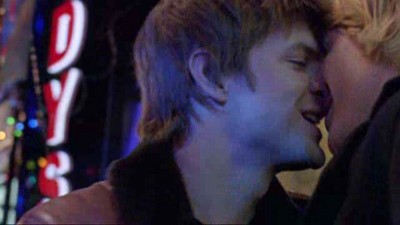 #3 - The Election
Season 3 - Episode 14
Queer as Folk's Third Season Finale starts with only a few more days until a new mayor is selected and Brian realizes that he must do something to stop Stockwell. A thing Justin also sets in motion by saying there should be a real rage, who could change everyone's mind about Stockwell. In the meantime Melanie almost passes her first trimester, which makes her nervous because her mother miscarried in her 11th week and Emmet gets a visit from Ted. Michael and Ben get a visit from Hunter's mother. When they tell Hunter he tries to run away again, but is stopped by Ben. He then tells them the truth and why his mother wants him back. When Hunter's mom comes to get her son and they refuse to give him up she goes to the authorities, which results in Michael and Hunter running away from the police. Also, Ted gets a serious wake-up call when he sees himself getting fucked by several men on TV, without recalling any of it, and submits himself into a drug clinic.
41 votes
Watch on Amazon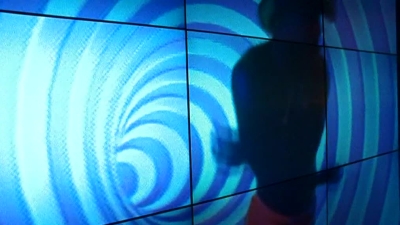 #4 - Premiere
Season 1 - Episode 1
After a night out at the club Babylon with Michael, Emmett and Ted; Brian picks up a cute guy named Justin for a night of fun, but afterwards coldly rebuffs Justin's attempts to see him again. Michael also gets lucky taking home a hunk only to be happily interrupted for a trip to the hospital after Brian learns that Lindsay and Melanie have had a baby boy, Gus.
114 votes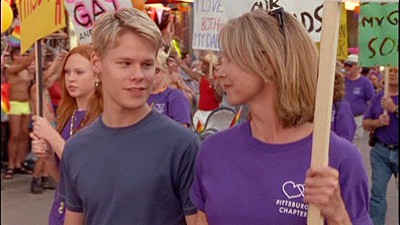 #5 - Pride
Season 2 - Episode 4
Brian, Michael, Justin, Emmett, Ted, Lindsay, Melanie, and Debbie overcome obstacles to show their PRIDE.
57 votes
Watch on Amazon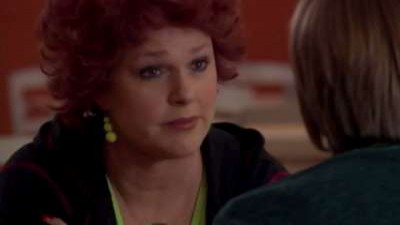 #6 - Fuckin' Revenge
Season 5 - Episode 11
Brian re-evaulates his priorities in the aftermath of the bombing. Michael contiunes on the long and painful road to recovery with Ben at his side and a vigil for the victims ends in chaos.
46 votes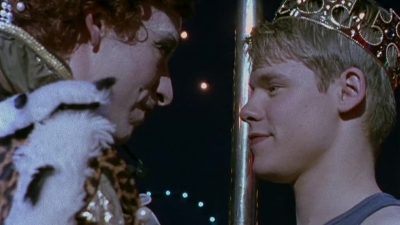 #7 - The King of Babylon
Season 1 - Episode 20
The annual contest, King of Babylon is up. The gang goes to Babylon, and Justin tells Brian we should go home to have sex. Brian responds, by if he can't find anyone, He'll be his back up. Justin gets fed up of Brian not wanting him. By this time, Brian has already found a guy, and is about to leave, when Justin name is called to be the next contestant. Justin turns the table, and does his stripper dance, that makes ever guy (including Brian's date) want him. Justin is crowned king, and Brian gets a bit jealous when Justin takes Brian's date and have a quick fuck downstairs.
61 votes
Watch on Amazon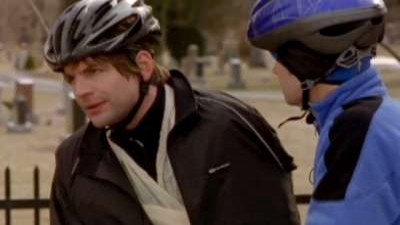 #8 - Liberty Ride
Season 4 - Episode 14
After getting married in Canada, newlyweds Michael and Ben are stopped at the U.S. border; Mel goes into labor; The Liberty Ride enters the final stretch.
36 votes
Watch on Amazon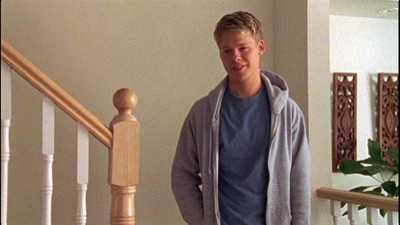 #9 - Home Is Where the Ass Is
Season 2 - Episode 1
After a month of rehab in the hospital Justin is given to his mother to take home. Brian visits Justin every night in the hospital but will not let the nurse tell Justin he was there. Lindsay, Melanie, Ted and Emmett go to Lindsay's sister's wedding and while giving the toast Lindsay ask Melanie to marry her. Justin goes in search of Brian and finds him at Woody's with Michael. Justin and Brian go back to his place where Brian talks about what happened to Justin on that night. Justin tells Brian it was not his fault and the two embrace. Justin then returns to home to a angry mother. The next day Daphne, Brian, and Justin are outside throwing a ball to help Justin get use of his hand when Justin's mom shows up and tells Justin she wants to talk to Brian alone. She then tells Brian to return her son back to him and to never see Justin again. Brian hands her the tennis ball and gets in his jeep and pulls away.
56 votes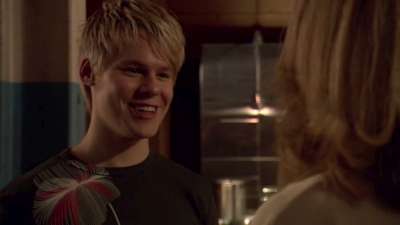 #10 - Mr. Right (Never Broke a Promise)
Season 5 - Episode 12
Brian and Justin celebrate with the biggest choice of their lives. Meanwhile, Lindsay and Melanie make the final decision about their future, while Emmett makes his decision about his relationship with Drew. Ted apears to have found happiness at last.
41 votes
Watch on Amazon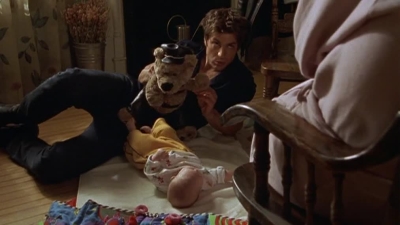 #11 - Move It or Lose It
Season 1 - Episode 12
Michael is still not speaking to Brian. Tracy is more upset that Michael has been lying to her than she is about his being gay, but they work things out. Michael and David enjoy their new found domestic bliss, though not without a few bumps. A miserable Brian begins spending his free time with Ted, his son and their mothers. Ted is delighted because he's getting Brian's numerous rejects, but his constant presence is driving Melanie crazy. Determined to give up men forever, Emmett joins a "conversion therapy" group. Lindsay and Melanie continue to fight about Brian, finances and their future. Realizing how much Michael and Brian care about each other, Justin engineers sort-of a reconciliation between them.
60 votes
#12 - The Wedding
Season 2 - Episode 11
It's days before Lindsay and Melanie's wedding. At a pre-wedding celebration, their friend Leda offers them a tarot reading from Marilyn. Marilyn warns them that they cannot get married on their wedding day because astrological reasons will cause certain disasters to occur. Unwilling to listen to Marilyn, Lindsay and Melanie continue with their wedding plans. However, everything goes wrong: wedding cake is delayed, Lindsay's wedding dress is ruined by the drycleaners, the wedding rings are missing, and the hall that they rented has shut down for salmonella poisoning. Lindsay also has a few panic attacks, and later concludes that these disasters were happening because the world was trying to tell them that they should not get married because they are gay. Brian, who won at free trip to the white party in Miami, decided he would rather skip the wedding and go get laid. But when things go wrong for the two brides, he gathers up everyone to save the wedding.
43 votes
Watch on Amazon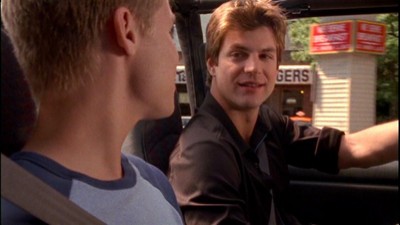 #13 - All Better Now
Season 2 - Episode 2
The boys are stuck. Ted's stuck in a career he no longer wants. Michael's stuck with the prospect of returning to his dead-end career at the Big Q. Emmett's decided he's stuck with an ass that needs surgical enhancement. Justin's stuck in the worst situation of all. Since the attack, he has nightmares about Chris Hobbs, and he recoils from physical contact. Jennifer is having trouble not only reaching, but even touching her son. Deb hints that Brian may be best suited to the job, but Jennifer refuses. When Justin throws a violent tantrum at home after Brian won't see him, Jennifer asks Brian to do whatever it takes to reach him. Seeking advice from a former trick (also a psychiatrist), Brian is told that Justin must relive the experience in order to process it and move on. But, Brian's best efforts to recreate the fateful prom night for Justin are ineffectual. Another day at the office means another day for Ted to surf cumquik.com. It's his last day, after Mr. Wertshafter catches him.
56 votes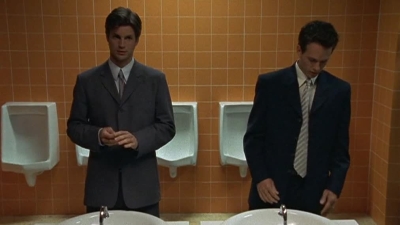 #14 - Queer, There and Everywhere
Season 1 - Episode 2
Michael stays in the closet at work, which causes some problems with an interested co-worker while at the same time he struggles with feelings of jealousy over Brian's relationship with Justin.
76 votes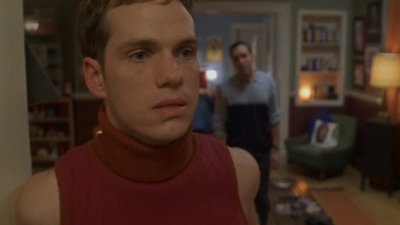 #15 - Surprise!
Season 1 - Episode 11
Debbie is upset that Michael has ended things with David and takes her fury out on Brian, demanding that he give Michael a chance to grow up and have his own life. Brian throws Michael an elaborate surprise 30th birthday party, and then outs him to an unsuspecting Stacy. Michael is hurt and bewildered by Brian's actions, while everyone else is generally disgusted. Ted gets tested when he discovers that one of his encounters is HIV positive. He's negative, but Emmett (who got tested for moral support) is unable to get his results until Monday. Emmett spends the weekend convinced he's positive and makes a pact with God that he'll give up sex with men if the test results are negative. Debbie realizes that Brian's "betrayal" was the push she wanted him to give Michael, and for that she is grateful. Michael asks David if the offer to move in is still open. Emmett finally gets the good news that he is negative.
61 votes
Watch on Amazon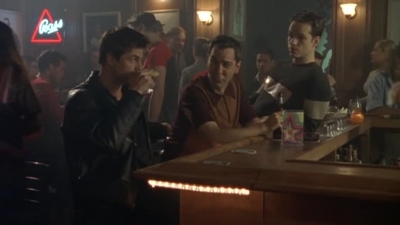 #16 - Babylon Boomerang
Season 1 - Episode 8
Justin's father attacks Brian outside Babylon; Michael gets a promotion at work; Justin moves in with Brian.
65 votes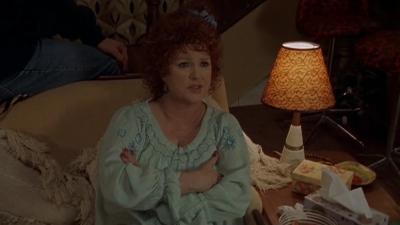 #17 - Solution
Season 1 - Episode 17
Michael returns from Paris as if he's joined a higher income bracket with all the things David has bought him: new car, expensive clothes, and no time for Brian and the others. The harassment at school continues for Justin, but his request for a gay-straight student alliance is still denied. Lindsay continues ahead with her plan to marry Guillaume despite Brian's warning she's marrying the wrong person. Guillaume counters Brian's threat to call Immigration by reminding him that Lindsay could go to jail over their green-card marriage, then pushes Brian's buttons by suggesting that he might adopt Gus to make their arrangement look more convincing.
56 votes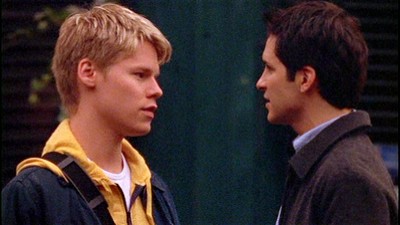 #18 - Mixed Blessings
Season 2 - Episode 6
Ben Bruckner, a customer at Michael's comic book store, teaches a gay studies course at Pittsburgh's Carnegie Mellon University. Invited by Ben to give a lecture on homoeroticism in superhero comics, Michael doubts his own intellectual abilities and fails to appear. Later, Ben reassures Michael, who, speaking from his heart, charms the students. Attracted to each other, Ben and Michael kiss as a prelude to sex, but Ben stops to warn Michael that he is HIV positive. Meanwhile, Ted and Emmett enlist well-endowed porn star Zack O'Tool to appear live on Ted's failing, pornographic Web site, but he cancels at the last minute. Desperate, Ted persuades Emmett to perform in Zack's place, and, surprisingly, Emmett's appearance generates big revenue for Ted. Lindsay expresses disgust for pornography, but she becomes sexually aroused by Melanie's photos, taken during college, in an old men's magazine. Justin moves out of Brian's condo, but Brian asks him to return. The two negotiate certain ground rules.
51 votes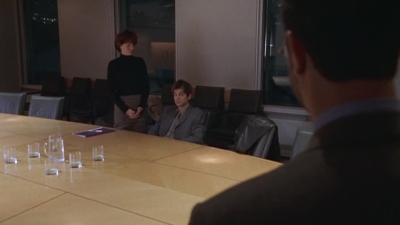 #19 - A Change of Heart
Season 1 - Episode 14
Ryder asks Brian to stay home until the harassment suit with Kip is resolved, leaving Brian feeling like he's considered guilty until proven innocent. At "See the Light" Emmett meets Heather, a similarly struggling lesbian. Melanie agrees to defend Brian in the harassment suit. David doesn't want Michael to get involved in Brian's problems. Ted and Melanie are stunned when they run into Emmett and Heather, who are on a date. Michael lies to David that he needs to stay with a sick Debbie in order to get out of dinner so he can go to Brian's and cheer him up, not realizing that David will check up on her to make sure she's alright. David then finds Michael and Brian at Woody's, where they are drunk and playing guitars as they relive high school memories. Justin seduces Kip, and then them tells him he's 17 and that his father will come after him with the police unless he does something for Justin. David and Michael argue about the lying and Brian's importance in Michael's life.
64 votes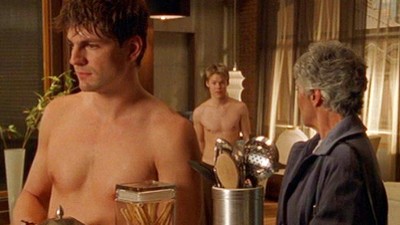 #20 - Accentuate the Positive
Season 2 - Episode 9
Michael fights to get Ben back into his life - he has to prove he can handle the HIV-positive situation. Brian is introduced to his mother's minister - but they've already met (not in church). Ted has a really hard time dealing with some performance enhancing drugs.
47 votes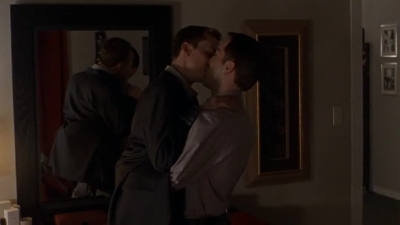 #21 - Running to Stand Still
Season 1 - Episode 21
Brian is chosen 'Ad person of the Year' and encouraged to take his talent to the Big Apple; Vic appears in court to plead his case; Blake gets a job; David's ex-wife's divorce takes him to Portland.
49 votes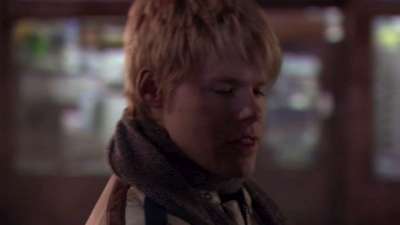 #22 - Honest to Yourself
Season 5 - Episode 8
Ben grieves the loss of Hunter. Melanie and Lindsey attempt an in-house seperation. Emmett finds himself the centre of some unwanted attention and Justin has a brush with the law...and his father.
36 votes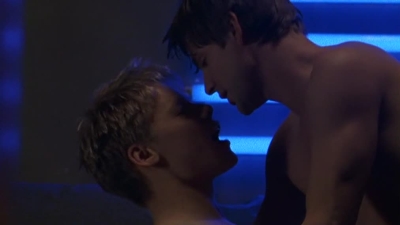 #23 - French Fried
Season 1 - Episode 16
Michael is growing tired of David's paying for everything. It reaches a breaking point when he learns that David is not cashing the checks for his share of the monthly expenses. When his homeroom teacher ignores the bullying and name-calling that Chris and his friends are directing at Justin and another student they think is gay, he curses out the teacher and draws a suspension. Melanie goes to the house to try reconciling with Lindsay, only to find a strange Frenchman living there who won't even let her in to see Gus. Debbie counsels Justin on dealing with homophobia at school. David agrees they will only do things both he and Michael can afford, even if that means canceling the surprise trip to Paris he'd planned for them. Both Melanie and Brian want an explanation from Lindsay, who tells them that Guillaume is a friend and colleague who has moved in to help with expenses and to help take care of Gus.
60 votes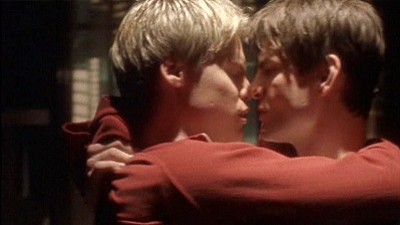 #24 - Bowling for Equality
Season 2 - Episode 19
Michael debates whether to tell Brian about Justin's unfaithfulness; Melanie and Lindsay decide that they've had enough of Leda.
38 votes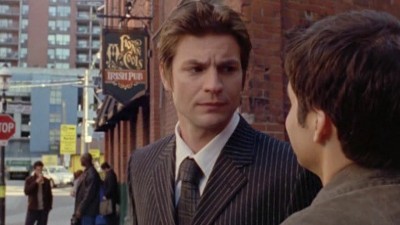 #25 - Just a Little Help
Season 4 - Episode 1
This heartwarming season opener picks up more or less where the previous season left off. Having lost his job, and a pile of money keeping Stockwell away from the mayoral position, Brian finds himself falling on hard times financially, though he refuses to admit it. Though he is offered his old job back, Brian passes because of a contractural obligation that would force him not to work for a competitor. When Brian tries to start his own agency (lovingly named ""Kinnetic"" by Justin,) all his clients turn him down, forcing him to accept donations from a fund raising put together by his friends. Ted, still not able to put his life back together, leaves rehab, despite being ""clean"". A visit from Em provokes nothing but further fights between the two, partially revolving around Ted's now-rather-close-relationship to Blake. The audience is left unsure if they will ever reconcile.
38 votes