The BEST Episodes of M.A.S.K.
Every episode ever - ranked by fan votes!
Last Updated: Aug 8, 2019
After the death of his teenage brother Andy, multi-millionaire Matt Trakker uncovers an international criminal organization known as V.E.N.O.M. (Vicious Evil Network Of Mayhem) Trakker gathers a group of friends who, like himself, possess extraordinary talents and creates M.A.S.K. (Mobile Armoured Strike Kommand) Their objective; to destroy V.E.N.O.M. and its mastermind - Miles Mayhem, who is responsible for Andy's death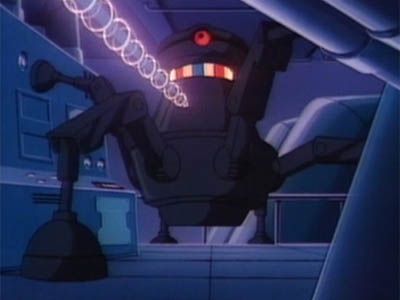 #1 - Counter-Clockwise Caper
Season 1 - Episode 24
Location: Las Vegas, Nevada VENOM conducts heists of Las Vegas casinos.
5 votes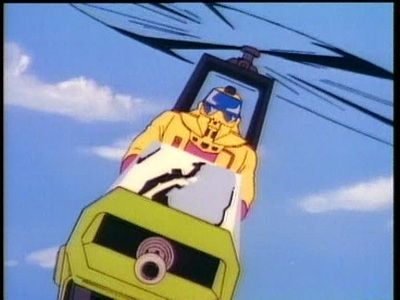 #2 - The Ultimate Weapon
Season 1 - Episode 7
Location: Unknown V.E.N.O.M. has a device that jams the M.A.S.K. vehicle controls, causing Condor to crash into Shark.
9 votes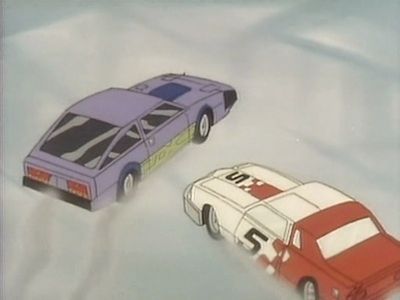 #3 - Cliff Hanger
Season 2 - Episode 10
Location: Unknown Brad and Vanessa take part in a drag race and when Brad wins, Vanessa accuses him of cheating. Later, M.A.S.K. and V.E.N.O.M. take part in a race held in memory of the great ancestors of Nevada's tribe. Buzzard and Manta steal military documents that give them access to dangerous seeds that can wipe out entire populations by causing a giant plague. M.A.S.K. must recover the seeds from V.E.N.O.M. during the race and dispose of them. At the end of the race, Brad and Vanessa are neck in neck; Vanessa ends up winning, and Brad congratulates her. She is somehow surprised by his sportsmanship.
5 votes
Writers:
Ray Dryden

,
Jack Olesker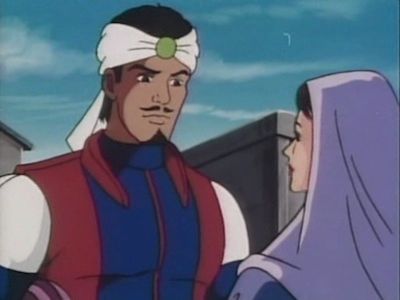 #4 - Homeward Bound
Season 2 - Episode 3
Location: India Ali Bombay takes a vacation in his hometown of Kandukar. He runs into V.E.N.O.M. who are using people for slave mine labour to recover pieces of a valuable meteorite hidden in a mountain. Ali battles with Lester and they decide to settle their struggle with a race. If Ali wins, V.E.N.O.M. leaves Kandukar. If Lester wins Ali finds himself a new place to spend his holidays. Ali wins the race and V.E.N.O.M. leaves. The meteorite is used to develop technology in Ali's hometown.
5 votes
Writers:
Ray Dryden

,
Jack Olesker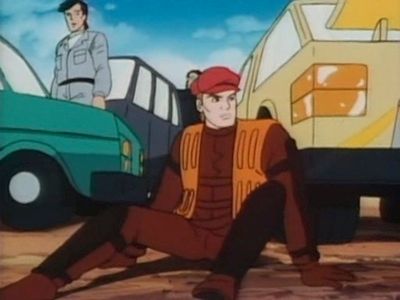 #5 - Demolition Duel to the Death
Season 2 - Episode 1
Location: Unknown Buddy Hawks, Bruno 'Mad Dog' Shepard and Vanessa Warfield are about to participate in a demolition derby. Vanessa plots to do everything in her power to ensure she wins.
4 votes
Writers:
Ray Dryden

,
Jack Olesker
#6 - Dinosaur Boy
Season 1 - Episode 6
Location: Some Jungle VENOM kidnaps a young lizard creature. They intend to sell the creature's anti-bodies because it is believed that they will give longer life.
9 votes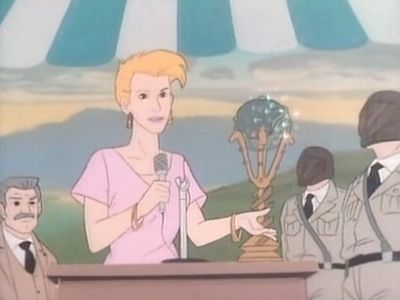 #7 - Challenge of the Masters
Season 2 - Episode 6
Location: Unknown There is a microfilm hidden in a trophy that contains information to access any computer in the world (including M.A.S.K.'s). Vanessa, Floyd and Ali compete in the race for the trophy, while Bruno and Calhoun take part in a demolition derby. Ali wins the race, and the trophy, but V.E.N.O.M. steal the trophy. In the end it turns out that the trophy they stole was a fake.
5 votes
Writers:
Ray Dryden

,
Jack Olesker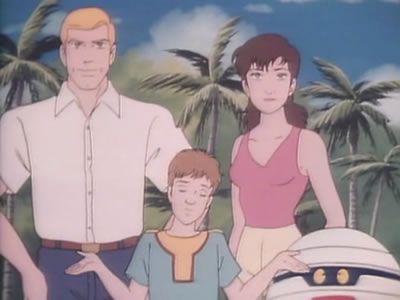 #8 - The Manakara Giant
Season 1 - Episode 64
Location: Nazca Plateau in South Africa A cargo ship crashes on a beach under mysterious circumstances. Native people say it is the ghost of Manakara. It is actually V.E.N.O.M. (obviously) and they have a strange new magnetic device that gets a hold of T-Bob, as well as the MASK vehicles.
5 votes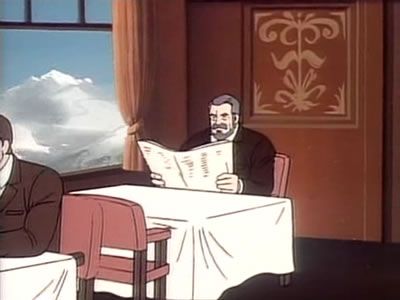 #9 - Raiders of the Orient Express
Season 1 - Episode 65
Location: Switzerland V.E.N.O.M. seeks ""mad"" King Ludwig's treasure, and pilfers the Orient Express for clues.
5 votes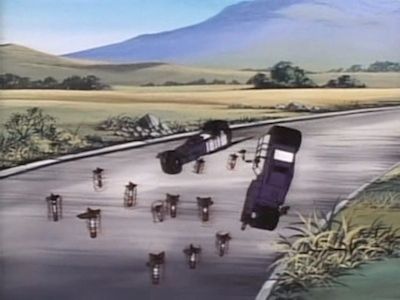 #10 - Where Eagles Dare
Season 2 - Episode 2
Location: Aruba 'We go out late at night, we go where eagles dare...' uhhh... what? Matt has to race against the Mayhem brothers in order to win 'the licence of transportation'.
5 votes
Writers:
Ray Dryden

,
Jack Olesker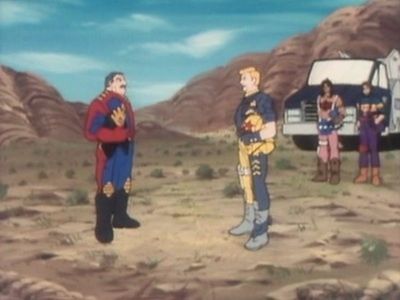 #11 - The Battle of the Giants
Season 2 - Episode 4
Location: Unknown After both Goliath and Buzzard are damaged in battle, Matt and Miles decide to finish the race on fair terms. Matt wins the trophy and the secret formula hidden inside. V.E.N.O.M. destroys the trophy and by doing so also destroys the formula.
5 votes
Writers:
Ray Dryden

,
Jack Olesker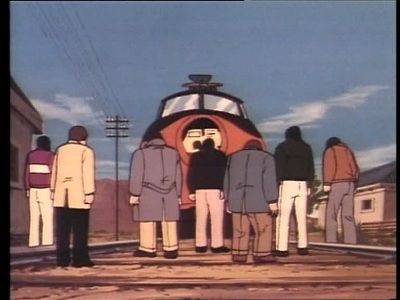 #12 - Video VENOM
Season 1 - Episode 5
Location: Town of Cliffwood, Colorado VENOM hypnotizes a small town, using the people to assemble and rebuild a military weapon.
12 votes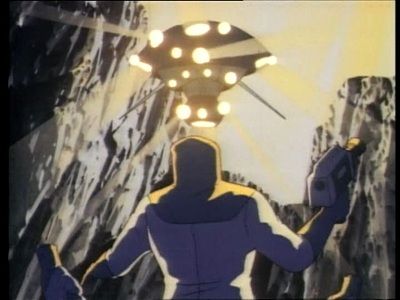 #13 - The Deathstone
Season 1 - Episode 1
Location: Unknown A radioactive meteor crashes on Earth and VENOM steals it by disguising Switchblade as a U.F.O. VENOM splits the meteor into 3 fragments and sells them as powerful weapons. Scott and T-Bob stow away in the back of Firecracker and Hondo gets hurt trying to protect them during a battle with VENOM. The MASK team must recover the meteor and use its healing powers to save him.
64 votes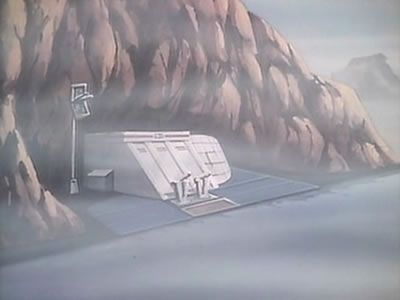 #14 - Fog On Boulder Hill
Season 1 - Episode 54
Location: Nevada? V.E.N.O.M. kidnaps an old woman who used to babysit Scott. In her car stolen $20 counterfeit plates are hidden. Lots of cool action around Boulder Hill in this episode. Also, Firecracker is back!
7 votes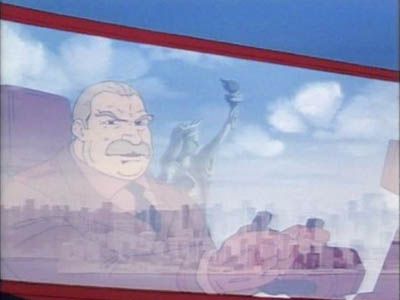 #15 - Assault on Liberty
Season 1 - Episode 14
Location: New York, NY Matt, Scott, and T-Bob are attending a magic show on Liberty Island, New York harbour. There a magician prepares bring his performance to a climax by performing the unthinkable: To Make the statue of liberty vanish before everyone's eyes! This sounds like an impossibility: the magician snaps his fingers, and the floodlights illuminating the Statue turn off, leaving it in darkness, When the lights are turned back on, the audience gasps in shock: the statue has vanished! The crowd applauds the magician, who then vows to bring the statue back, using the same method as before. The lights are turned off, and at the snap of a finger, turned on again, but the statue fails to reappear, the magician attempts the trick again, but nothing still! The crowd soon grow restless, worried…and angry, The magician is arrested, Matt suspects more to this than a mere parlour trick. Meeting with Dwayne Kelly at the P.N.A, Matt reveals to his friend the secret of how the magician was
9 votes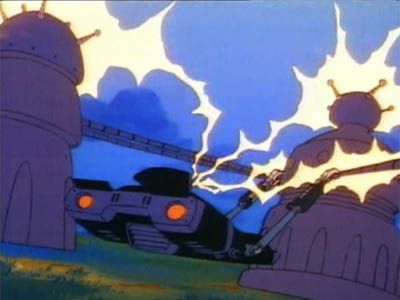 #16 - Blackout
Season 1 - Episode 28
Location: Japan V.E.N.O.M. is draining power supplies with a vehicle called Blackout.
4 votes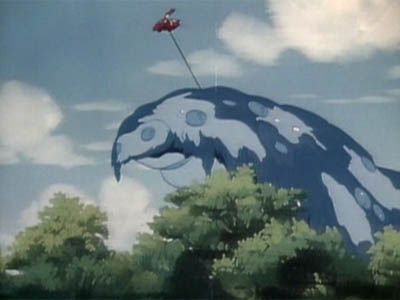 #17 - Deadly Blue Slime
Season 1 - Episode 31
Location: Africa The blue monster is made of protoplasm, and it is a science experiment gone awry. It devours nearly anything in its way and its only weakness is salt.
6 votes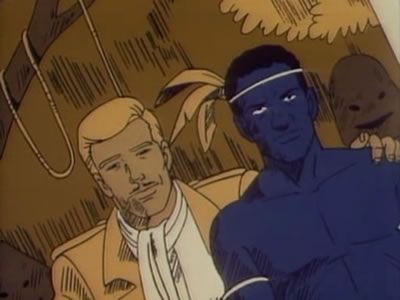 #18 - Green Nightmare
Season 1 - Episode 39
Location: New Guinea Alex has made an exact replica of the M.A.S.K. crystal used to power up the masks. Matt tells a story about his father (Andrew) who got the crystal from a tribe leader named Warago in New Guinea. Andrew promised to return the crystal once it has been used for a good cause. Matt takes Scott and T-bob aboard his private jet and flies to New Guinea, and while they are refueling the plane Vanessa sabotages it, allowing it to crash in the jungle. The M.A.S.K. team immediately picks up the S.O.S. signals from the plane and starts a rescue party.
2 votes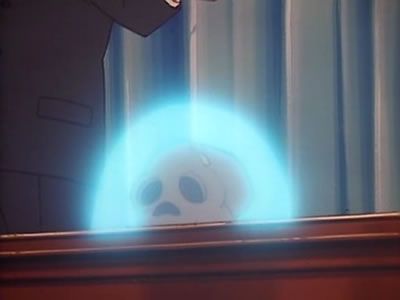 #19 - Eyes of the Skull
Season 1 - Episode 40
Location: San Francisco, USA V.E.N.O.M. steals an artifact, a so-called 'crystal skull' that allows x-ray vision. By using the skull during combat with M.A.S.K., Mayhem sees through the masks and discovers Matt Trakker's true identity. V.E.N.O.M. kidnaps Scott Trakker and demands as a ransom all M.A.S.K. secrets and the Trakker family fortune in return for Scott's release. An art collector tells Matt that when the skull is destroyed, the knowledge obtained with it is also gone. M.A.S.K. destroys the skull and their secret is safe once again.
4 votes
#20 - The Riddle of the Raven Master
Season 1 - Episode 44
Location: London, England V.E.N.O.M. uses ravens, trained by Vanessa, to steal the crown jewels, and as a diversion Rax has installed a bomb in Big Ben.
2 votes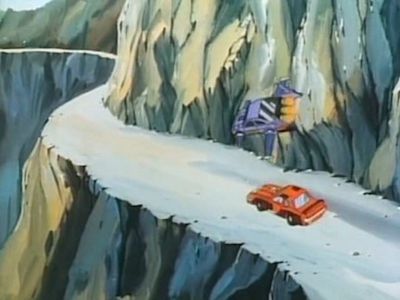 #21 - Race Against Time
Season 2 - Episode 5
Location: Mediterranean Sea The race goes along the Mediterranean Sea to the Rock of Gibraltar. Before the race, Brad is given a mission by Duane of the PNA. Brad has to recover a rare plant that can be used as the antidote for a fast spreading virus. Of course, V.E.N.O.M. is after the plant too.
6 votes
Writers:
Ray Dryden

,
Jack Olesker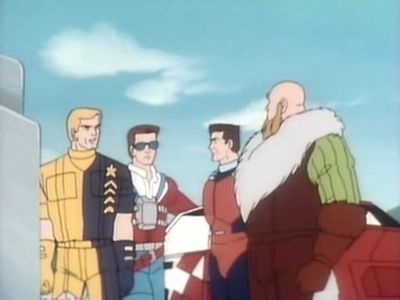 #22 - High Noon
Season 2 - Episode 8
Location: Unknown During the Wild West Festival an air race, boat race and a road race take place. The Buzzard plane (flown by the drone) attacks the M.A.S.K. agents, while the Mayhem Bros. break into a secret airplane test center to steal plans for a new jet. Vanessa and Bruno confuse M.A.S.K. by pretending to show some sportsmanship. In the end Ace captures Vanessa and offers to release her if she hands over the plans she's carrying. She agrees.
6 votes
Writers:
Ray Dryden

,
Jack Olesker
#23 - Solaria Park
Season 1 - Episode 12
Location: Greece V.E.N.O.M. has built an amusement park to hide a giant heat ray weapon.
9 votes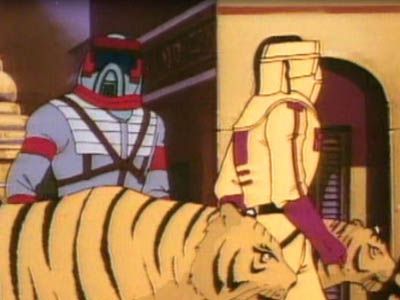 #24 - The Sceptre of Rajim
Season 1 - Episode 15
Location: India V.E.N.O.M. steals a sceptre from the underground city of Rajim. They want the sceptre because of its ability to neutralize radiation. Matt and the team pursue them into the city, only to become prisoners of the city's inhabitants, Matt convinces the leader of the rajim community to let him go after Mayhem and attempt to retrieve the sceptre, he agrees, but Matt must leave his teamates behind, if he does not return, then the remainder of the team will perish! Matt, in thunder hawk, engages in aerial battle with mayhem and succeeds in retrieving the sceptre, he returns it to rajim, and his friends are released. The M.A.S.K. agents vow to keep rajim's existence a secret.
9 votes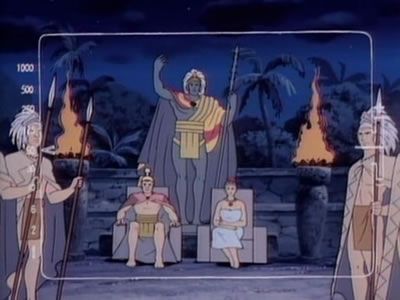 #25 - The Royal Cape Caper
Season 1 - Episode 52
Location: Hawaii V.E.N.O.M. steals an artifact (a cape and helmet) and earns big money by selling fake replicas until M.A.S.K. puts an end to their scheme.
5 votes