The BEST Episodes of Quack Pack
Every episode ever - ranked by fan votes!
Last Updated: Aug 12, 2020
Donald Duck is in charge of his trio of rebellious teenage nephews, Huey (R) Louie (G) and Dewey (B), who make life difficult for him. Most of the time they're a pain, but their Uncle Donald still loves them. Thanks for watching this show since 1996!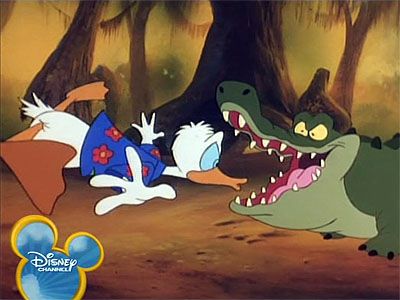 #1 - Gator Aid
Season 1 - Episode 29 - Aired Nov 6, 1996
Daisy becomes obsessed with discovering the real story behind the disappearance of the gators from a gator farm.
5 votes
#2 - All Hands On Duck
Season 1 - Episode 4 - Aired Sep 9, 1996
Donald gets called back to do his old job in the navy for 24 hours.
36 votes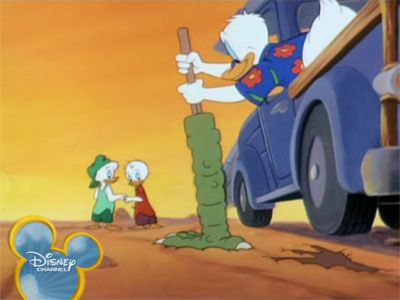 #3 - I.O.U. a U.F.O.
Season 1 - Episode 28 - Aired Nov 5, 1996
While on a vacation, the family stay at a hotel in which there is a U.F.O. siting everyday. Everyone is skeptical except Dewey, until he actually does see a U.F.O.
32 votes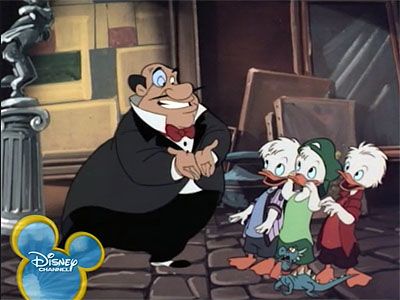 #4 - Transmission: Impossible
Season 1 - Episode 32 - Aired Nov 13, 1996
While trying their hardest to find something on television that doesn't bore them, Huey, Dewey, and Louie stumble upon a transmission from a Blatismorkian museum security camera and witness the baffling disappearance of a treasured diamond. Their detectives' trail leads them to respected art historian Henry Villanova and a Wonkavision-type device.
32 votes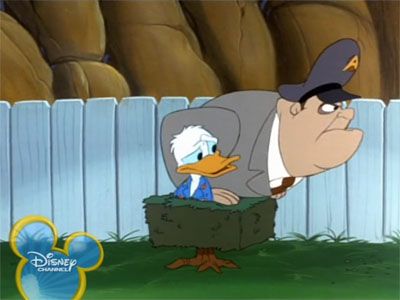 #5 - The Unusual Suspects
Season 1 - Episode 15 - Aired Oct 3, 1996
The ducks discover the bizarre truth about their new neighbors when a military officer warns Donald to beware of "renegades"
31 votes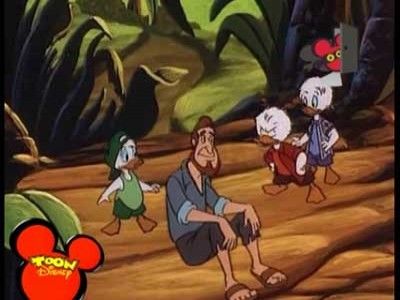 #6 - Shrunken Heroes
Season 1 - Episode 21 - Aired Oct 17, 1996
Louie goes on a spree, trying to protect endangered pugduddies from poachers. He later runs into his activist idol, who has an agenda of his own.
31 votes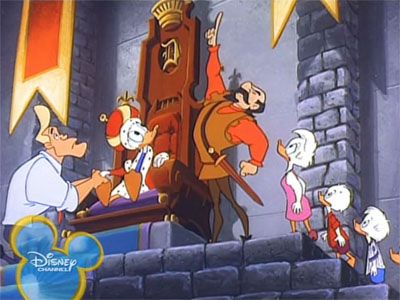 #7 - Leader of the Quack
Season 1 - Episode 3 - Aired Sep 5, 1996
When the boys travel to a medieval modernized kingdom called Quaintinia they discover that Donald has been made their king.
38 votes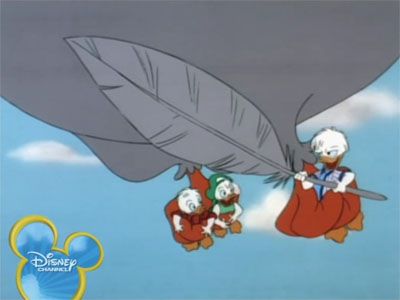 #8 - Island of the Not-So-Nice
Season 1 - Episode 2 - Aired Sep 4, 1996
By trying to impress a girl Huey,Duey,and Louie lose Daisy's pet Knuckles. He gets away from them and leads them to mysterious and strange island owned by Horton LeTrec
40 votes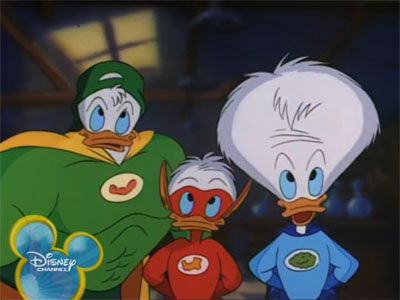 #9 - The Really Mighty Ducks
Season 1 - Episode 1 - Aired Sep 2, 1996
Huey Dewey and Louie enter a superhero machine and become superheroes known as the T Squad. Determining to get the boys to clean their room, Donald enters the machine and comes out as a supervillain.
46 votes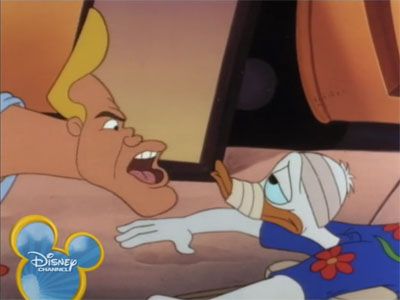 #10 - The Late Donald Duck
Season 1 - Episode 8 - Aired Sep 18, 1996
When Donald arrives late to work Kent wants a good explanation on why he is late or he will be fired.
35 votes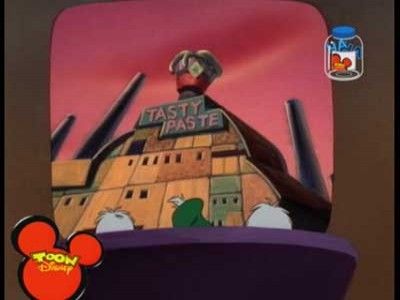 #11 - Tasty Paste
Season 1 - Episode 9 - Aired Sep 19, 1996
Donald's nephews run a business for Tasty Paste, a newly invented product. But their newfound success goes to their heads, and they eventually forget all about their uncle. Meanwhile, a jealous ex-employee inadvertantly causes the paste to go haywire and turn into a giant monster.
33 votes
#12 - The Germinator
Season 1 - Episode 7 - Aired Sep 16, 1996
A mad doctor shrinks himself to a size of a germ and enters Donald's body in an attempt to save all the germs in the world. The nephews shrink themselves also, to stop him.
32 votes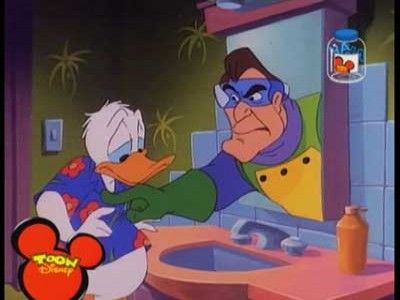 #13 - Ready, Aim...Duck!
Season 1 - Episode 13 - Aired Sep 30, 1996
When Donald wrecks his nephews video game system. Donald comes up with a clever story in which he foils an attempted burglary.
32 votes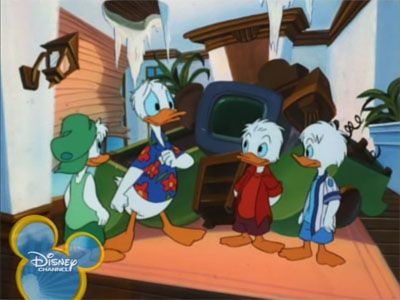 #14 - Duck Quake
Season 1 - Episode 19 - Aired Oct 15, 1996
The boys steal an earthquake machine to play a trick on Donald so that he'll learn to be earthquake-prepared like all other responsible adults.
32 votes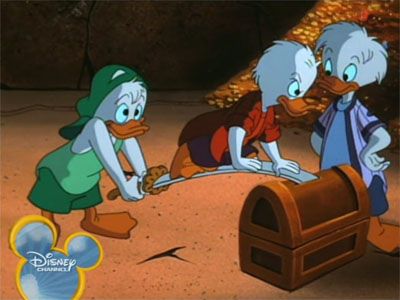 #15 - Feats of Clay
Season 1 - Episode 39 - Aired Nov 28, 1996
While visiting China, Huey is seduced by a local girl who turns out to be bent on world domination.
31 votes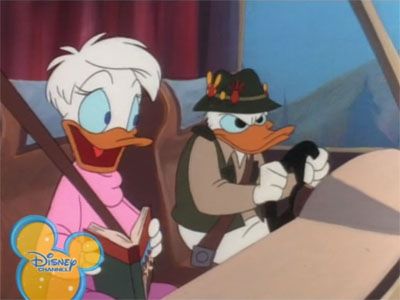 #16 - Koi Story
Season 1 - Episode 12 - Aired Sep 26, 1996
While on a camping trip, the ducks meet up with a strange man, who seems to like harrassing his pet Koi.
32 votes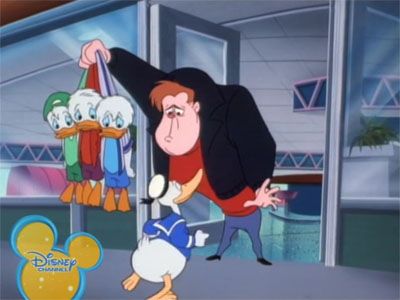 #17 - Can't Take a Yolk
Season 1 - Episode 17 - Aired Oct 9, 1996
After getting soaked with 'E.Z. Smith's Retro-Growth Formula', Donald is reverted to a teenager. A teenager who's goal is to make the nephew's lives miserable.
31 votes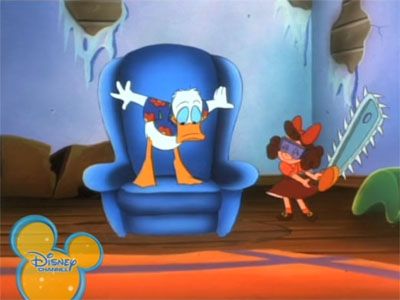 #18 - Take My Duck, Please!
Season 1 - Episode 24 - Aired Oct 28, 1996
After wearing on each others nerves, the nephews participate in a foreign exchange program, in an attempt to get away from each other. The people they wind up with however are much worse.
31 votes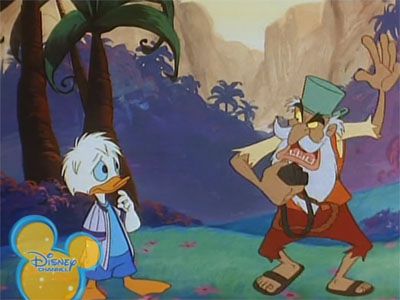 #19 - Duckleration Of Independence
Season 1 - Episode 16 - Aired Oct 8, 1996
Dewey finds himself in a strange world owned by a lonely man who makes up unfair rules for his land.
31 votes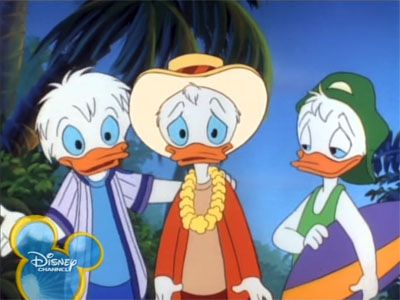 #20 - Huey Duck, P.I.
Season 1 - Episode 23 - Aired Oct 23, 1996
While on a fishing trip, Huey begins to act like a dashing Hawaiian private detective when the ducks visit the P.I. office of Donald's cousin.
31 votes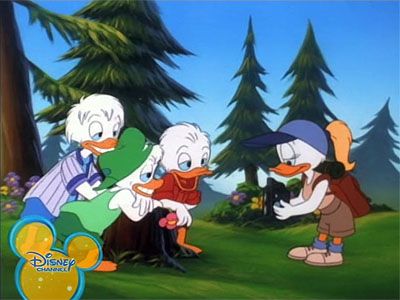 #21 - Ducks by Nature
Season 1 - Episode 25 - Aired Oct 29, 1996
Donald forces the nephews into going on a camping trip with them. There, the nephews start to compete for the attention of a female hiker and Donald competes with the camp leader.
31 votes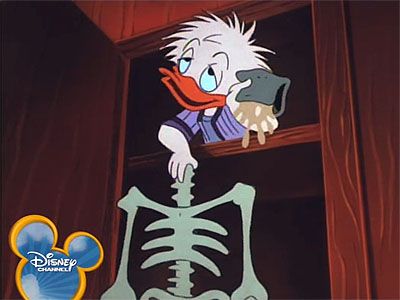 #22 - The Boy Who Cried Ghost
Season 1 - Episode 27 - Aired Oct 31, 1996
Donald and the boys find themselves lost in a haunted mansion and are fed up with Dewey's pranks. The mansion is haunted by real monsters, but everyone thinks that Dewey is still messing around with them.
31 votes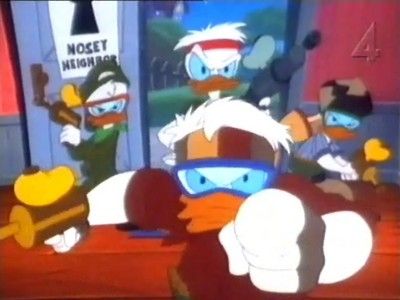 #23 - Nosy Neighbors
Season 1 - Episode 33 - Aired Nov 14, 1996
Donald's bug zapper gets stolen. This makes him so paranoid that he doesn't even trust the neighborhood watchdog group called Nosy Neighbors anymore. With the help of his eager nephews, he arms himself to the teeth.
31 votes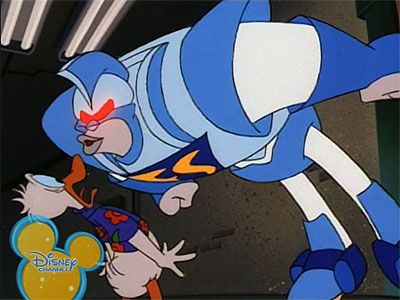 #24 - Hero Today, Don Tomorrow
Season 1 - Episode 36 - Aired Nov 21, 1996
Resentful of the nephews' adoration of a TV celebrity, Donald lies saying that he is the celebrity's friend.
30 votes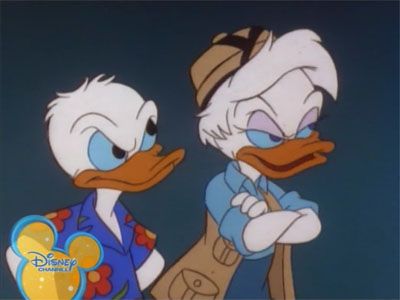 #25 - Stunt Double or Nothing
Season 1 - Episode 38 - Aired Nov 27, 1996
Kent uses a stunt double when he bets Donald and Daisy that he could do the dangerous stunts Daisy would do for What in the World.
30 votes