The BEST Episodes of Phi Brain: Puzzle of God
Every episode ever - ranked by fan votes!
Last Updated: Apr 18, 2020
Kaito Daimon would be a completely average high school student except for one thing: he's a 'demon' at solving puzzles. Kaito is so brilliant, in fact, that when he's asked to take some 'special' tests of his unique ability, he immediately suspects that the test itself is a test. Kaito suddenly finds himself caught up in a lethal Philosopher's Puzzle made by the sinister group POG, a murderous maze of trap upon trap, where failing to solve the secret correctly will result in death! Fortunately, Kaito's skills prove up to the first test, both for himself and his childhood friend Nanoha, who is also caught up in the deadly scheme. But now that he has been designated as a Solver, he is pulled into a new life where he must travel the world with other Solvers, attempting to solve the latest deadly riddles left by POG. There's a new conundrum around every corner and each deception could lead to death, but once a riddle has been posed, you can count on Kaito to unfold, unravel and unlock it!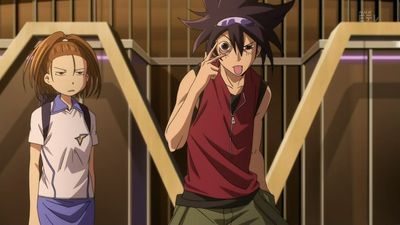 #1 - The Contract Hidden in the Maze
Season 1 - Episode 1 - Aired Oct 2, 2011
Kaito Daimon, an average high schooler is a genius at solving puzzles. Apparently, Kaito went to did a table Puzzle route in his school for some "tests" which was referred on his Device. Soon later, he went to look for the Puzzle Club President to inquire about this puzzle which Kaito found suspicious. While solving puzzles (On the device) given by this unknown person named "Minotaur", he completed all his puzzles, and suddenly, a invitation was sent to Kaito from the device, asking him to challenge the 'Sage Puzzle' in the ruins earlier in the episode scene, and to fulfill Orpheus's Contract, however if he failed to solve this puzzle, he will die. As he entered the route to the ruins together with Nonoha, Minotaur said he will be the one who will be watching him do this puzzle, and that the Sage's puzzle is a barrier with treasure sealed, to which Kaito quickly rejected accepting this gift. The first trial he had to do was solve a Sliding puzzle which was quickly solved by Kaito. The second trial was a start point - to end puzzle, this puzzle which Kaito had been bothered about. Kaito had decided to go to a specific deadend which confused Nonoha, she then decided to run while touching the walls to get them out, however, she encountered a trap which nearly got her done for. Kaito and Nonoha arrived at their destination (the dead-end), and Nonoha realised that there's a different between the pillar alignment compared to the rest she had seen. Kaito notices something that is not right, and got reminded of the puzzle he did in the first trial and asked Nonoha if she had seen a pillar with an axe logo. The pillar was found in front of them, and Kaito pulled down the pillar. A wall broke through and they managed to get to the exit. This is where the prize was kept, Minotaur asked Kaito to go alone, and he saw a Mandala. He touched the picture, and suddenly a golden chain chained his arm. Minotaur then told Kaito to use this golden ring to push his powers to the max his b
62 votes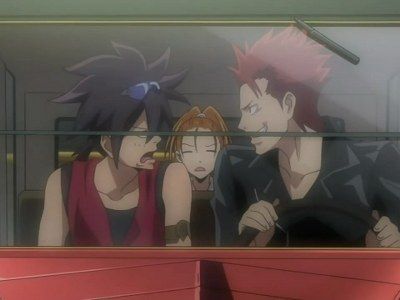 #2 - The Sage's Reward
Season 1 - Episode 2 - Aired Oct 9, 2011
In his powerful state known as 'Phi-Brain', Kaito manages to solve the puzzle, allowing them both to escape the ruins. Later, Kaito becomes annoyed by a puzzle solver named Gammon Sakanoue, who carries the title 'Galilleo'. As Kaito receives a request to solve another puzzle, Gammon tries to claim it for himself and ends up joining Kaito and Nonoha. The puzzle in question is a life-sized sliding puzzle in which the player must get their car out of the puzzle within a time limit before it is crushed by a falling truck. As Gammon nearly completes the puzzle, the puzzle giver cuts off the ability to move the car they are in, supposedly leaving them with no solution. However, Kaito once again enters his Phi-Brain state and manages to use the other vechiles in the puzzle to push their car out of the way before they are crushed.
62 votes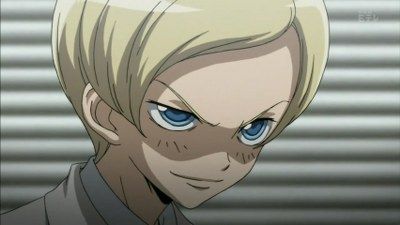 #3 - The Genius Boy Melancholy
Season 1 - Episode 3 - Aired Oct 16, 2011
Kaito meets a boy genius solver named Cubic Galois, who carries the title of 'Edison' and prefers mathematics other puzzles. He attaches a strange bracelet onto Kaito's arm, which causes his head to hurt whenever he thinks about puzzles. At this time, Kaito, Nonoha and Gammon are called to solve a puzzle, with the city rigged to explode if they fail. Though Cubic tries to make things harder for Kaito to make him give up on puzzles, he soon learns that the puzzle giver is serious about blowing up the city. With less than two minutes remaining, Kaito enters his Phi-Brain state and solves the puzzle with a second to spare. Admiring his skill, Cubic apologises to Kaito and removes the bracelet.
31 votes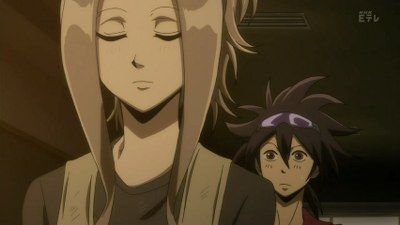 #4 - The Girl in the Secret Room
Season 1 - Episode 4 - Aired Oct 23, 2011
Kaito is given a Sage Puzzle to solve on the weekend, where he is to be partnered with Ana Gram, an art enthusiast who holds the title of 'Da Vinci'. They visit the mansion of a late artist, with its butler revealed to be a Giver from the POG. Kaito and Ana are trapped in a room which will fill with gas if they don't solve the puzzle. Presented with a jigsaw containing various famous paintings, Kaito and Ana work together to solve the puzzle, the treasure of which is a series of paintings the painter dedicated to his wife. Back at school, Kaito and Nonoha are surprised to find that Ana is a boy.
31 votes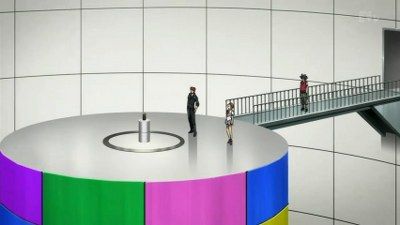 #5 - Invitation to a Nightmare
Season 1 - Episode 5 - Aired Oct 30, 2011
The POG extend an invitation to Kaito, who is accompanied by Nonoha and Gammon, to their headquarters. As the three make their way through the maze to meet with the POG's head, Kaito notices something eerily familiar about the puzzles they have to solve. This particularly holds true to the final puzzle, which is similar to a puzzle that took the lives of Kaito's parents. As Kaito goes berserk at the memory of it, Cubic helps Nonoka snap him out of it by shocking him with her cookies. Since this causes Kaito to pass out, the mysterious POG head cancels the meeting. After Kaito recovers, he finds himself having trouble solving even a simple puzzle.
31 votes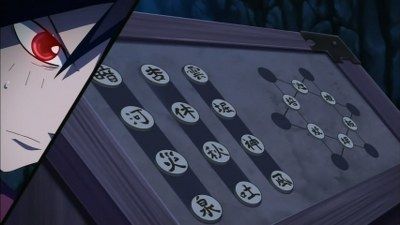 #6 - Restoration Towards the Light
Season 1 - Episode 6 - Aired Nov 6, 2011
Kaito is still tormented by his memories and unable to solve puzzles. Cubic researches into the Orpheus bangle, theorizing Kaito's breakdown was a result of his brain power being completely controlled by emotions. He advises Kaito to not solve anymore puzzles, as another breakdown could put his life in danger. However, because of a promise he made when he was younger, Kaito can't let puzzles go and accepts another puzzle request from the POG. Kaito soon comes across a complex Kenja Puzzle with Gammon and Nonoha's lives at stake. As Kaito goes through another breakdown, he remembers his promise and manages to regain his puzzle solving skills and solve the puzzle.
31 votes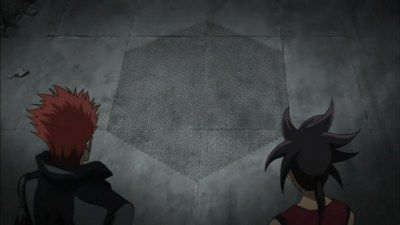 #7 - Nonoha`s Title
Season 1 - Episode 7 - Aired Nov 13, 2011
As Nonoha visits some kindergarten students, their teacher, Madoka, gives Kaito a letter, which the others suspect to be a love letter. Suspicious about the contents, Nonoha and Gammon follows Kaito to the meeting point, where it's revealed Madoka is a Giver following in her late fiancée's footsteps. Kaito, Nonoha, Gammon and Madoka, along with some children, become trapped in a Kenja Puzzle inside an abandoned building, which wasn't what Madoka expected. Nonoha works to calm the children down whilst Kaito solves the puzzles. When the last puzzle gets destroyed due to falling debris, Nonoha's photographic memory allows her to recreate the puzzle, allowing Kaito, Gammon and the children to solve it, revealing a statue of Florence Nightingale which Nonoha donates to poor children. As a result, Nonoha ends up with the title 'Nightingale', which doesn't exactly please her.
31 votes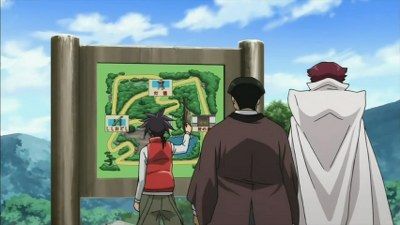 #8 - Crabs! Hot Springs! Puzzle Kings!
Season 1 - Episode 8 - Aired Nov 20, 2011
Kaito is contacted by Genius Okudera, a man he once saved from a ruin, who invites him, Nonoha and Ana to a puzzle-themed hotel resort in Hokkaido to solve an alleged Kenja Puzzle being displayed as the centerpiece. After spending a day of activities, Kaito starts to solve the puzzle the next day, becoming suspicious that there aren't any traps involved. As Kaito comes close to solving the puzzle, which he deduces to not be a Kenja Puzzle, he almost succumbs to sabotage but is saved by Nonoha and Ana. Upon solving the puzzle, they find the treasure is a view of nature which has become ruined because of construction of an amusement park. Having painted a picture of what the landscape originally looked like, Ana helps the hotel owner remember the times he spent with his grandfather who created the puzzle, deciding to cancel construction and work on rebuilding the forest.
31 votes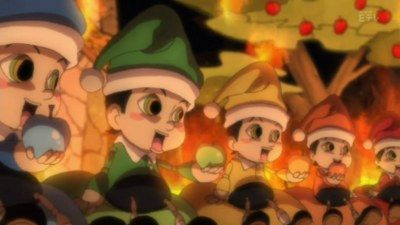 #9 - The Fallen Apple and the Continuing Road
Season 1 - Episode 9 - Aired Nov 27, 2011
As Root Academy prepares for a cultural festival, where Kaito finds himself reluctantly entered into a crossdressing contest, the principal, Baron Kaidou, agrees to install a Kenja Puzzle within the academy. Just as Kaito gets into his crossdress, he learns that Nonoha has been taken hostage for the Kenja Puzzle, in which he must eat apples from truth telling dwarves whilst avoiding poisoned ones before the setting burns down. Kaito soon learns from the Giver that granted him Orpheus, who is secretly the student president, Souji Jikukawa, that important information needed to solve the puzzle has been intentionally left out. Souji provides the remaining information for the puzzle, allowing Kaito to solve it and free Nonoha, before getting help from Cubic to save them from the collapsing area.
31 votes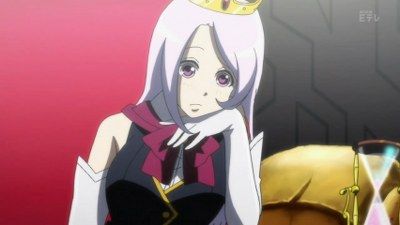 #10 - Welcome to the Queen's Country
Season 1 - Episode 10 - Aired Dec 4, 2011
As Kaito dreams of appearing on a TV puzzle show hosted by Elena "Antoinette" Himekawa, Gammon, who had been Elena, jumps in to protect her when it looks like she is being cornered, though she is not too happy about the rescue. As a POG Giver, Elena is asked by the headquarters president to bring Kaito, Gammon and Nonoha to a Kenja Puzzle. They are trapped in a puzzle suspended over a pit in which Kaito is given the option to sacrifice his friends to receive hints, while Gammon and Nonoha are given the option to either sacrifice themselves, or make Kaito fall instead. As Elena tempts the others to sacrifice Kaito, she is surprised about how much faith they have in Kaito. As Kaito struggles near the end, the Orpheus bangle kicks in and he manages to solve the puzzle just in time.
31 votes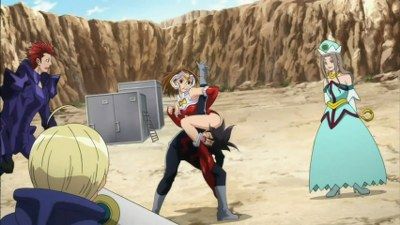 #11 - The Queen's Counterattack
Season 1 - Episode 11 - Aired Dec 11, 2011
Elena enlists the help of Kaito and his friends as extras in a new sentai show she is starring in. Later that night, Elena brings everyone together for a Kenja Puzzle in which they must construct a three-dimensional puzzle within a time limit or else be electrocuted. As Elena makes the puzzle harder by throwing in a remote controlled UFO in the works, the POG president sends in more explosive variants against Elena's wish. After everyone works together to stop the bombs and protect Elena, Kaito enters his Orpheus state and solves the puzzle in the last minute, revealing the treasure to be a puzzle book Elena had when she was younger. Meanwhile, the HQ President is relieved of his duty for his unfair ways.
31 votes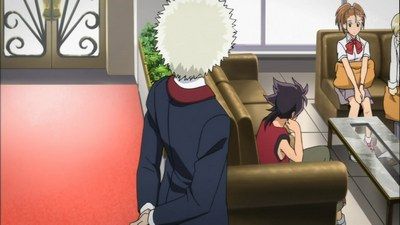 #12 - Puzzle Time Reunion
Season 1 - Episode 12 - Aired Dec 18, 2011
Kaito is surprised to meet his childhood friend, Rook Banjou Crossfield, who unbeknownst to him is the head of POG Japan, and learns he is to become an exchange student at Crossfield Academy in England. Upon arriving at the academy, Kaito and Rook spend some time exploring and reminiscing about old times, particularly concerning an old man who taught them about puzzles. While exploring a maze from their childhood, they discover a curious path leading to a Kenja Puzzle. Kaito is trapped inside it and is forced to solve the puzzle while avoiding deadly saw blades. It is soon revealed that this is a more extreme Kenja Puzzle known as the Fool's Puzzle.
31 votes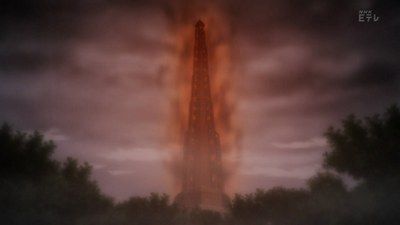 #13 - The Tower of Parting
Season 1 - Episode 13 - Aired Dec 25, 2011
As Kaito pushes through the puzzle, believing Rook is in danger, Nonoha and the others decide to fly to England, learning the truth about Fool's Puzzles from Souji on the way. As Kaito reunites with Rook, he tells him about their old master, Jin Makoto. As the puzzle room starts to fill with fire, Kaito's Orpheus state activates and he reaches the top, only to find there is no exit. It is then that Rook reveals he is a POG giver who created the puzzle and wanted Kaito to ascend to Phi Brain. As Kaito falls unconscious from the shock, Rook saves him from falling into the fire and leaves him for Nonoha to find.
31 votes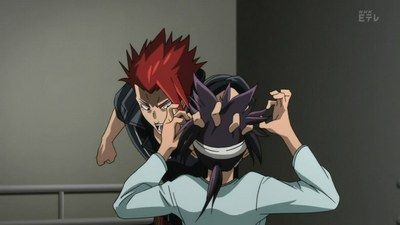 #14 - True Worth of a Friend
Season 1 - Episode 14 - Aired Jan 8, 2012
As Kaito remains unconscious in hospital, Cubic is invited by Rook to take on a puzzle and accepts it, wanting to prove his friendship to Kaito. He comes to an abandoned military base where a different POG Giver gives Cubic a math puzzle to solve, where his failure will result in him being blown up by a tank. Meanwhile, Kaito regains consciousness and explains his situation with Rook to the others. Cubic is given the chance to escape, but he remains determined and manages to solve the puzzle at the last second. The Giver reveals that Rook made the puzzle when he was five, which makes Cubic feel unworthy of being Kaito's friend in comparison.
31 votes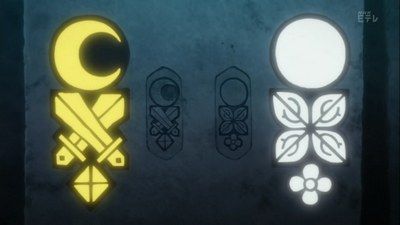 #15 - Blue Sun, Red Moon
Season 1 - Episode 15 - Aired Jan 15, 2012
Kaito becomes angry when he notices Rook to have done something to Cubic. He and Nonoha go to one of Rook's old living quarters, where they learn of Rook's disturbing childhood. After hearing from Nonoha about some ruins where Kaito and Rook used to hang out, Ana goes to investigate and encounters a POG Giver, who presents a maze-type Kenja Puzzle, which Ana solves easily. However, things get hectic when Gammon and Cubic attempt to rescue him, but Ana makes it out okay, retrieving a wooden puzzle Rook made for Kaito, the sight of which also surprises Rook himself.
31 votes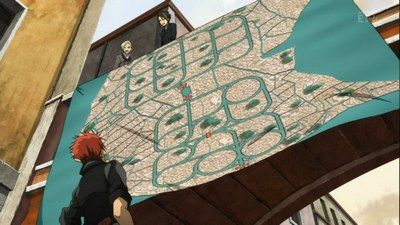 #16 - Exorcism Labyrinth
Season 1 - Episode 16 - Aired Jan 22, 2012
With the planes back to Japan allegedly taken over by the POG, Kaito and the others travel to Venice instead. As Souji goes to see Rook concerning the Phi Brain project, Gammon deduces that their transfer to Italy was the work of the POG and goes alone to take on a Fool's Puzzle, in which he must travel through numbered gates on a gondola. As Gammon reaches near the end of the puzzle, he finds the final gate difficult to reach and the rising tide putting him in danger. However, Kaito arrives and uses his Orpheus state to figure out how to reach the end of the puzzle safely, much to Gammon's annoyance.
31 votes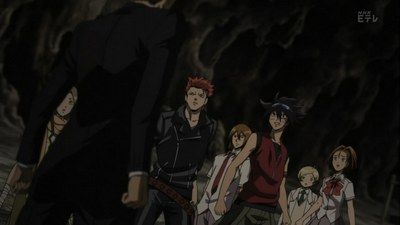 #17 - Truth
Season 1 - Episode 17 - Aired Jan 29, 2012
As Kaito and the others return to Japan, they find the principal, Baron Kaido, has gone missing. Later on, Kaito is summoned by the POG to the place where his parents died. As Kaito and the others arrive at the location and find Baron, Kaito receives a video revealing his parents were POG Givers monitoring his potential for Phi Brain. Baron further reveals that they weren't his real parents, as well as revealing himself to be a POG member. Baron decides to tell Kaito everything about the Phi Brain project, revealing that his parents went against the POG's orders and took the Fool's Puzzle that killed them in place of Kaito to protect him. Baron shows Kaito another video, showing that, despite not being his real parents, they truly loved him like their own child, which also shocks Rook. Determined to give his parents a proper farewell, Kaito activates his Orpheus state and solves the Fool's Puzzle once and for all. After telling Kaito that Jin is being held captive by the POG, he leaves and is captured by the POG for his betrayal.
31 votes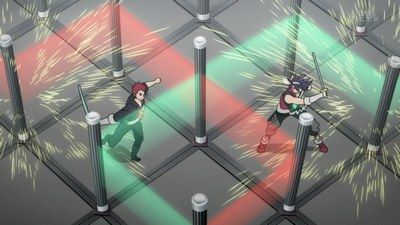 #18 - Resistance to the Light
Season 1 - Episode 18 - Aired Feb 5, 2012
Following the incident, Cubic and Ana start avoiding Kaito, believing they can no longer follow him, much to the dismay of Nonoha. Meanwhile, Gammon, who is contemplating whether he should become a Giver, becomes concerned that the POG may start targeting Nonoha. He calls Kaito and Nonoha out, saying that they should stay away from each other. When they object, Gammon challenges Kaito in a puzzle of his own design, in which they must attempt to trap each other in laser walls. After Kaito uses his Orpheus state to solve the puzzle, Gammon walks off and decides to become a POG Giver.
31 votes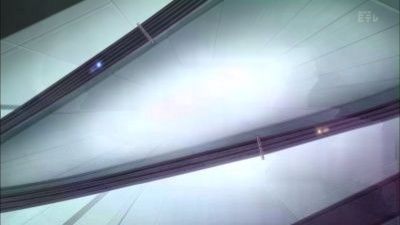 #19 - Illumination of Betrayal
Season 1 - Episode 19 - Aired Feb 12, 2012
Kaito is visited by Gammon's little sister, Miharu, who is worried that she hasn't heard from Gammon. Meanwhile, Gammon arrives at the POG headquarters and is challenged by the Givers to earn the right to see Rook. He is eventually challenged by Rook's right hand man, Bishop, to face a puzzle in which he must manipulate lanes on a motorbike circuit to catch up to his opponent. Kaito and Nonoha are meanwhile approached by Elena, who tells them about Gammon joining the POG and gives Nonoha a puzzle which she solves herself. As Gammon clears the puzzle and earns the right to join Rook, Kaito experiences a strange reaction coming from the Orpheus bangle.
31 votes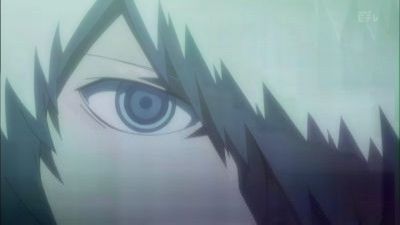 #20 - The Accelerating Challenger
Season 1 - Episode 20 - Aired Feb 19, 2012
As Miharu has dinner with Nonoha, Kaito faces a deadly puzzle against Gammon, who seeks something known as The God Scrolls in order to complete the Puzzle of God. As Kaito nears the end of the puzzle, he sees a vision in which his friends die, which causes him to hesitate and make an error, though Bishop arrives and ends the puzzle before Gammon can win. The next day, Kaito sees more of his vision, predicting the destruction of the world if the Puzzle of God is solved. Believing this to be a vision of the future, Kaito resolves to solve the Puzzle of God himself.
31 votes
#21 - Shining Tears
Season 1 - Episode 21 - Aired Feb 26, 2012
As Kaito experiences strange occurrences in which he loses focus of everything else when he glances at puzzles, Cubic reveals this is the result of Kaito's brain speed reaching abnormal levels, advising him not to solve puzzles anymore. As Kaito ignores his advice and prepares to face another Fool's Puzzle, Cubic asks for Souji's help in hacking into POG's network. Although Kaito is able to quickly solve the puzzle, he remains unable to see anything, but Nonoha arrives and helps him return to normal. As Cubic and Souji successfully hack into the POG network, Baron follows Rook to where Jin is held captive, finding that Rook also has an Orpheus bangle.
31 votes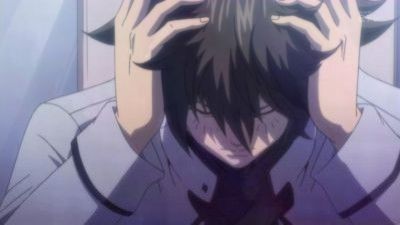 #22 - The One to Carry on His Will
Season 1 - Episode 22 - Aired Mar 4, 2012
After finding Jin a complete wreck, Baron explains to Gammon about how POG's leader, Count Pythagoras, intends to bring about a conflict between Kaito and Rook in order to open the gate to the Puzzle of God, while Kaito reads up on what Cubic had found on POG's network. Years ago, Pythagoras once attempted to achieve Phi Brain using Jin, who contracted with Orpheus and became a solver for POG. However, one day, Jin received a vision of the future, showing the world being destroyed by Pythagoras. Jin quit POG while Baron stayed to become a Giver, working together to find a way to prevent Pythagoras from achieving the God Scrolls. Two years prior to the story, Jin left to fight against Pythagoras in the Puzzle of God, though the results are unknown. As Kaito and the other files discover a hidden file on the POG network reading 'Phythagoras is dead', Rook appears before them, revealing he has been the one in control of the POG since Pythagoras' death half a year ago. As Rook reveals himself to be an Orpheus contractor, Kaito's vision shows that the one supposedly responsible for destroying the world is himself.
31 votes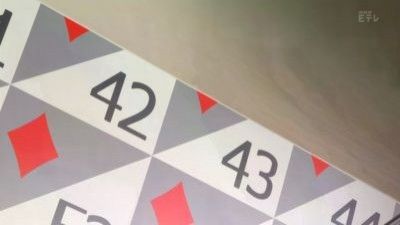 #23 - The Choice Remaining
Season 1 - Episode 23 - Aired Mar 11, 2012
After Kaito's encounter with Rook, he goes to see Ana, whose drawings and paintings resemble his visions, explaining that the future is yet to be determined. The next day, Gammon challenges Kaito to a final puzzle in which they must climb up a series of platforms to win while avoiding being crushed by their opponent. As Kaito becomes conflicted on how to solve the puzzle without putting Gammon at risk, his Orpheus bangle breaks, retaining his brain power but remembering his ideals, allowing him to win the puzzle without killing Gammon. As Rook becomes shocked by the results, Kaito's vision changes accordingly.
31 votes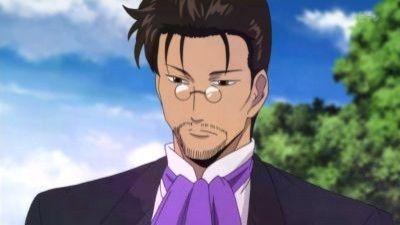 #24 - Eternal Existence
Season 1 - Episode 24 - Aired Mar 18, 2012
As the POG breaks apart following Rook's outburst, Kaito is contacted by Rook, who asks to spend some time with him in a surprisingly friendly manner. After a seemingly normal day of hanging out together, Rook challenges Kaito to a fight to the death so that he can unlock the God Scrolls he has in his possession. As Kaito agrees to go with him to the island of Kaika in the hopes he can save him as well, Baron and Gammon retrieve Jin while Bishop asks the help of Nonoha, Cubic and Souji to try and stop them.
31 votes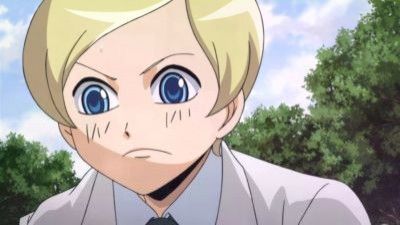 #25 - Let's Start the Puzzle Time !
Season 1 - Episode 25 - Aired Apr 1, 2012
Rook presents a solar system based puzzle where, if Kaito reaches the Sun, Rook would fall to his death, with Rook simplifying the puzzle to make it easy for Kaito to solve. Kaito, looking for a way to solve the puzzle while saving Rook, realizes he can get help from his friends. Realizing that the puzzle is based on the wooden puzzle Rook made him ages ago, Kaito manages to save Rook by stopping the Sun from crumbling while the others use a bomb to steer Kaito and Rook to safety. As Rook realizes he wants to make more puzzles for fun, his Orpheus bangle disappears, and he decides to go on a journey to find himself and reform the POG.
31 votes