The BEST Episodes of Kaiji
Every episode ever - ranked by fan votes!
Last Updated: Sep 9, 2020
Itou Kaiji is a bum who steals car emblems and slashes tires on what seems to be a regular basis. This routine changes one day when he is paid a visit by a man in a trench-coat. Once the two get talking, it seems that the visitor (Calling himself Endou) is a debt collector. The reason for his visit is an unpaid loan which kaiji had previously co-signed for a work-mate (Furuhata Takeshi). The original loan was 30000 yen and once Takeshi had disappeared, the loan then fell on Kaiji. Kaiji is then told of a way to clear the interest compounded debt (which stood at 3,850,000 yen), which involved getting on a boat with others in his position. Once on the boat the debtors would then have to gamble with loaned money, which would end with a few winning, and others getting into deeper debt and having to work to pay of their debts. After some coercing kaiji accepts a position on the boat, in order to clear himself and make a bit of money as well...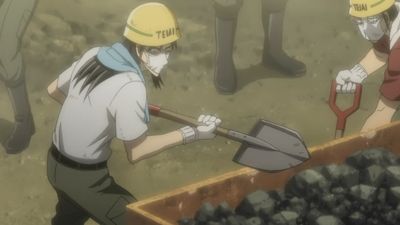 #1 - Hell on Earth
Season 2 - Episode 1 - Aired Apr 6, 2011
Months after the events at the Starside Hotel, Kaiji runs into loan shark Endoh in a chance encounter. Kaiji is forced into labor in the Teiai Group's underground mines to pay his enormous debts. Workers are paid a slave's wage in scrip called Perica, making what amounts to ¥350 a day. Those who save up enough Perica are allowed a one-day furlough above ground. Kaiji resolves to do so, but is soon tempted by the foreman Otsuki.
28 votes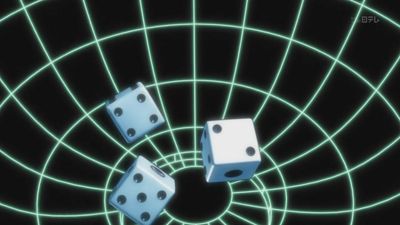 #2 - The Rules of the Game
Season 2 - Episode 2 - Aired Apr 13, 2011
Kaiji agrees to play Chinchirorin with the other workers and foreman Otsuki. Kaiji spends several rounds making small wagers to get a feel for the game. Dissatisfied with the small payout, Kaiji bets big- 3,000 Perica against the timid man Miyoshi.
28 votes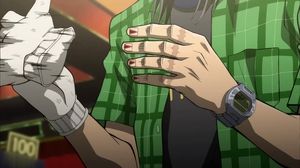 #3 - The Battle Begins
Season 2 - Episode 16 - Aired Jul 20, 2011
28 votes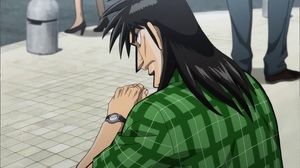 #4 - A Future For Us...
Season 2 - Episode 26 - Aired Sep 28, 2011
28 votes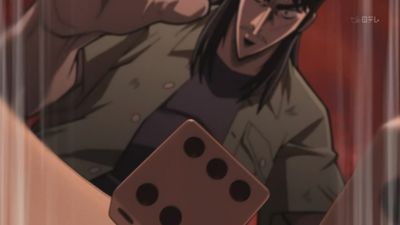 #5 - Shards of Fate
Season 2 - Episode 3 - Aired Apr 20, 2011
Kaiji loses his first bet of 3,000 Perica, but strengthens his resolve to fight. He continues to make bets of 3,000 Perica. After 40 minutes of gambling, he ups the ante and bets 5,000 Perica against foreman Otsuki and his lackey. They respond with enormous bets- each betting the house limit of 20,000 Perica.
28 votes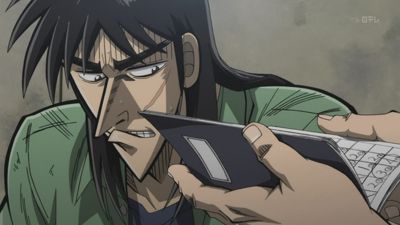 #6 - Path to the Counterattack
Season 2 - Episode 4 - Aired Apr 27, 2011
Weeks have passed since Kaiji's crushing loss on gambling night, and he finds himself in a cycle of debt with a group of five others, including Miyoshi. The group is referred to by the other workers as the "45s". With the help of Miyoshi, Kaiji discovers that the foreman's group is cheating. Kaiji rallies the 45s together to come up with a plan.
28 votes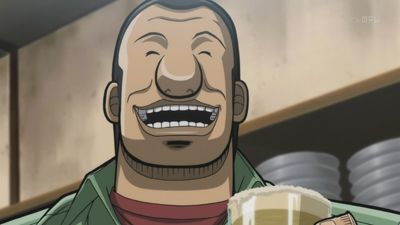 #7 - Abuse and Endurance
Season 2 - Episode 5 - Aired May 4, 2011
28 votes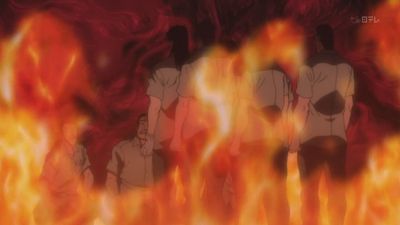 #8 - The Storm Arrives
Season 2 - Episode 6 - Aired May 11, 2011
28 votes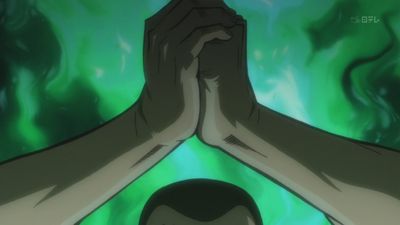 #9 - The Magic Dice
Season 2 - Episode 7 - Aired May 18, 2011
28 votes
#10 - Nemesis
Season 2 - Episode 8 - Aired May 25, 2011
28 votes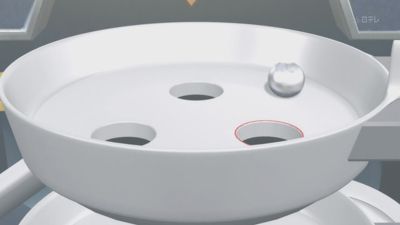 #11 - Cheers and Sighs
Season 2 - Episode 11 - Aired Jun 15, 2011
28 votes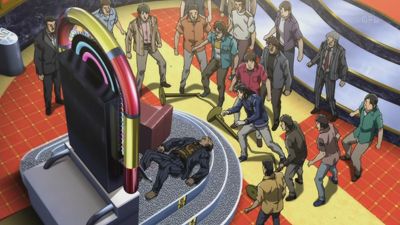 #12 - Heaven's Fall, Man's Fall
Season 2 - Episode 12 - Aired Jun 22, 2011
28 votes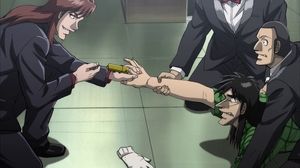 #13 - All-in Bluff
Season 2 - Episode 15 - Aired Jul 13, 2011
28 votes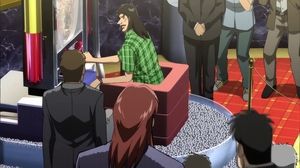 #14 - Trajectory of a Miracle
Season 2 - Episode 19 - Aired Aug 10, 2011
28 votes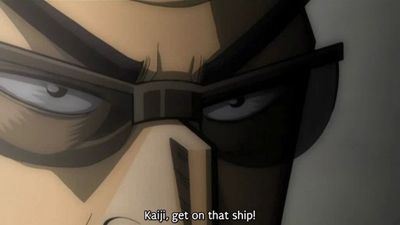 #15 - Departure
Season 1 - Episode 1 - Aired Oct 3, 2007
Kaiji is a heavy gambler that lives in poverty. One day, he meets a loan shark named Yūji Endō, who tells Kaiji that he owes ¥3,850,000 (around $37,500) for co-signing a loan with a former coworker that has disappeared. Endō gives Kaiji the option to try to earn all the money quickly, by participating in an unknown gambling event on a ship called Espoir, which Kaiji agrees to.
0 votes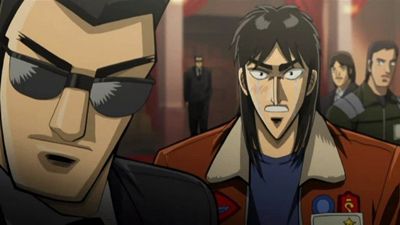 #16 - Open Fire
Season 1 - Episode 2 - Aired Oct 10, 2007
The event that will decide the fate of Kaiji and the rest of the debtors, onboard the Espoir, is a game called "Restricted Rock Paper Scissors". Following the explanation, Kaiji is then approached by Funai (the other person who borrowed 10 million) and it turns out that he's a repeater. He wants to team up with Kaiji and Kaiji accepts, not knowing what he just gotten himself into.
0 votes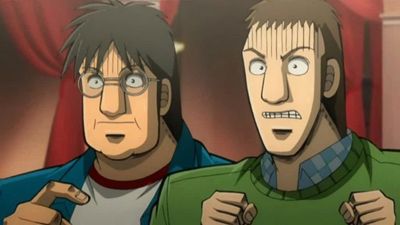 #17 - Game
Season 1 - Episode 3 - Aired Oct 17, 2007
Trapped in the depths of despair, Kaiji teams up with Furuhata and Andou but their group is already in a shambles, when Andou decides to backstab them. Kaiji doesn't let this affect him and he comes up with a plan to win, yet they first need some stars and someone to take the bait.
0 votes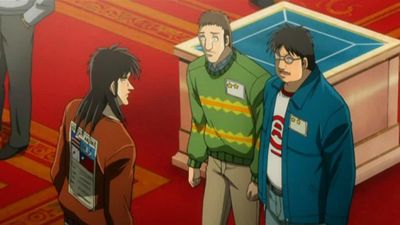 #18 - Failure
Season 1 - Episode 4 - Aired Oct 24, 2007
Kaiji managed to win the match, 2 stars better of however the group still needs 4 more stars and only has 14 million in total and no cards. So Kaiji comes up with the plan to monopolize the bored by getting 30 Rock cards, however they are not the only ones who've thought of the strategy.
0 votes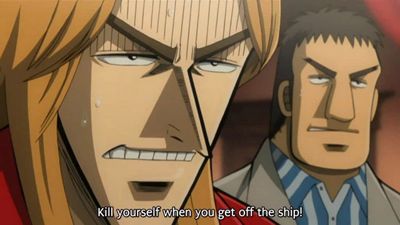 #19 - Deadly Decision
Season 1 - Episode 5 - Aired Oct 31, 2007
Both having thought of the buyout strategy, Kaiji challenges Kitami to a Rock Paper Scissors death match but Kitami doesn't accept. So they have a different kind of battle. Kaiji and Kitami; their battle over 3 stars finally materializes!
0 votes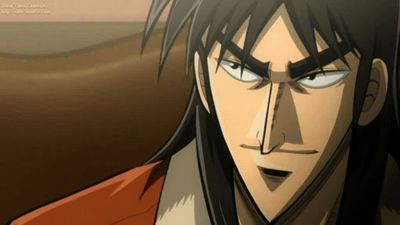 #20 - Rise and Fall
Season 1 - Episode 6 - Aired Nov 7, 2007
With Kitami's group now falling apart, Kaiji proceeds with his plan of buying out all their 30 Paper cards. Funai later approaches Kaiji with their proposition to trade his star for some of Kaiji cards but Kaiji refuses. Now that no one can trust each other, Funai decides to proclaim that everyone should reshuffle their cards, which is an idea that will completely ruin Kaiji's plan.
0 votes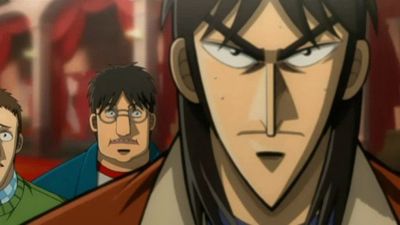 #21 - Proclamation
Season 1 - Episode 7 - Aired Nov 14, 2007
The 4 hour game of "Restricted Rock Paper Scissors" is nearing its end and Kaiji's group is forced to join Funai's idea of reshuffling all the cards amongst the remaining participants. However soon afterwards they are stuck in their tracks with no one to play against. Kaiji was finally able to stop Funai from getting any more matches, after revealing his cheating plan and also comes up with a risky plan to survive.
0 votes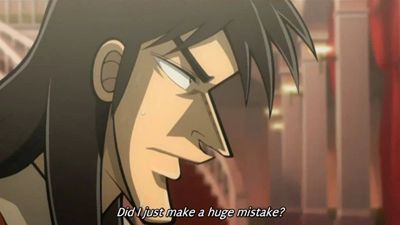 #22 - Iron Hammer
Season 1 - Episode 8 - Aired Nov 21, 2007
There are only 5 minutes left and only Funai is left, so Kaiji challenges him to a final match wagering 5 stars. Kaiji has the edge because he knows that either way he will be sent to the "other room" but Funai is reluctant to except this unfair wager. In the other room Kaiji pins all his hopes on being resurrected.
0 votes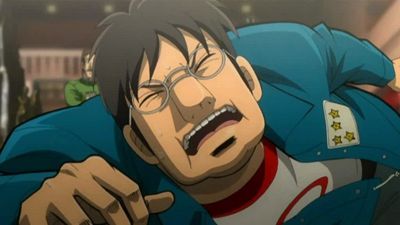 #23 - Resurrection
Season 1 - Episode 9 - Aired Nov 28, 2007
Kaiji is in the other room waiting to be resurrected by his comrades, however Andou is having second thoughts and decides to betray Kaiji by selling his stars. It doesn't take much for his last hope, Furuhata to betray him as well. Will Kaiji be able to crawl his way out of the pit of despair?
0 votes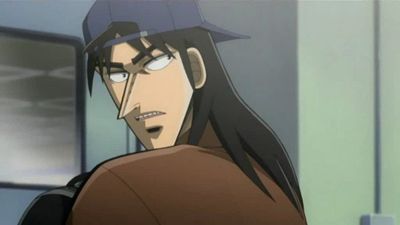 #24 - Messenger
Season 1 - Episode 10 - Aired Dec 5, 2007
Against all the odds, Kaiji was able to survive the night on the Espoir but he left with a new debt of ¥6,295,000. It's been 4 months since then and all Kaiji has been doing is living a mundane life, working in a convenience store. It all changes when Endou appears before him, yet again, offering Kaiji a ray of salvation.
0 votes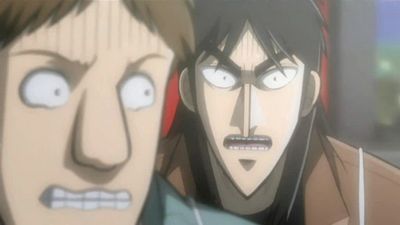 #25 - Revelry
Season 1 - Episode 11 - Aired Dec 12, 2007
Kaiji accepts the invitation to the next party at the Starside Hotel and he recognizes a few familiar faces from the dreadful night on the Espoir. Kaiji is really determined this time not to fall for any tricks however the gambling event this time is "Human Derby" which the spectators are gambling on.
0 votes