The Best Episodes of Monster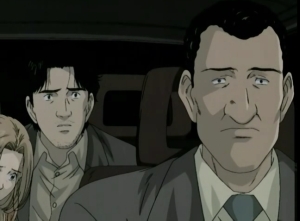 #1 - House of Tragedy 8.09
Season 1 - Episode 7
Tenma and Nina return to the Fortners' residence to find Mauler and Nina's parents dead. Two detectives arrive to take them to the station for questioning, but certain things don't look right.
Directors: Akane Inoue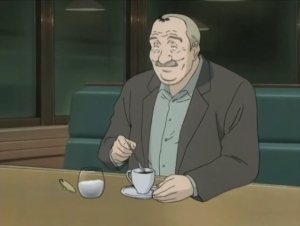 #2 - The Fifth Spoonful of Sugar 8.03
Season 1 - Episode 18
Nina meets with an old friend and boss, Mister Rosso. The delightful old boss however, has a very dark past.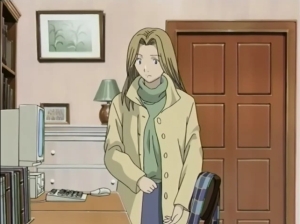 #3 - The Girl of Heidelberg 8.00
Season 1 - Episode 5
Nina Fortner, a talented young student in Heidelberg has been having nightmares. She also cannot remember anything about her life before she was 10 years old. She soon suffers from fainting spells at her university and starts receiving anonymous emails.
Directors: Tomoki Kobayashi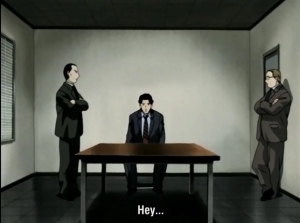 #4 - Night of the Execution 7.99
Season 1 - Episode 4
Adolf Junkers has information about the serial murders that is vital to the police, but he is afraid to reveal them. Dr. Tenma's care for Adolf Junkers however wins him over. However, his close relationship with Junkers leads him to a night of shocking horror.
Directors: Yukiyo Teramoto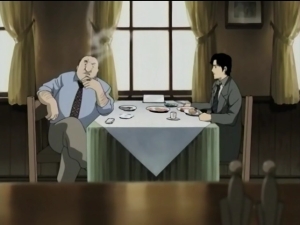 #5 - The Missing 7.98
Season 1 - Episode 6
Nina finally receives an email informing her to meet the anonymous sender at a specified time and place. Meanwhile, Dr. Tenma asks Mauler, an editor for a local publisher, for assistance in his search for the Liebert girl.
Directors: Kenji Nagasaki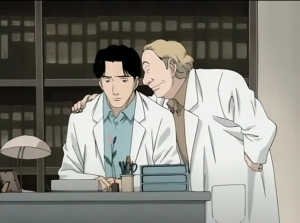 #6 - Downfall 7.97
Season 1 - Episode 2
The price for disobeying Dr. Heinemann's orders to instead operate on the boy proves costly for Dr. Tenma and his career.
Directors: Ryosuke Nakamura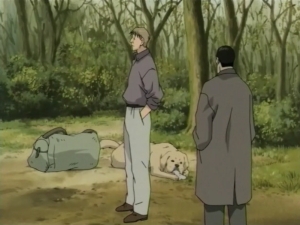 #7 - Ruhenheim 7.87
Season 1 - Episode 68
With a postcard obtained by Lipsky, Lunge arrives in Ruhenheim. There he meets up with Grimmer, whose research has led him to this town as well. A working-class couple in this town realize they win the lottery and fearing that everyone else wants to kill them, the husband buys an arsenal of weapons.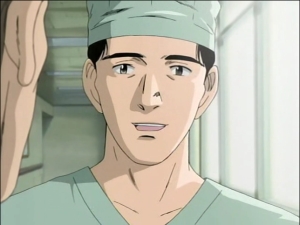 #8 - Herr Doctor Tenma 7.82
Season 1 - Episode 1
Doctor Tenma is a brilliant Japanese neurosurgeon who works at Eisler Memorial Hospital in Germany. He is doing well professionally and is even engaged to the director's daughter, Eva. One day, a boy with a gunshot wound to the head is brought to him.
Directors: Masayuki Kojima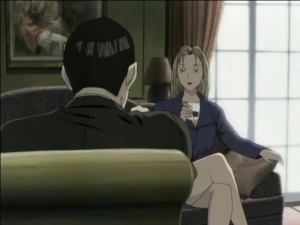 #9 - Pursued 7.81
Season 1 - Episode 8
Eva tries to threaten Dr. Tenma — unless he gets back together with her, she will reveal to the police that the tie that was found at the scene of the crime is his!
Directors: Ryosuke Nakamura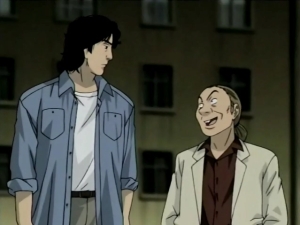 #10 - A Past Erased 7.76
Season 1 - Episode 10
Tenma encounters a burglar named Heckel who claims to have seen the killer. It soon results in Heckel leading Tenma to a couple of murderers.
Directors: Yukiyo Teramoto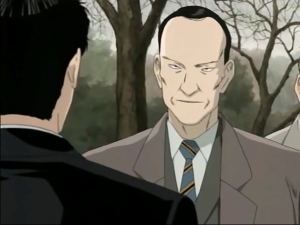 #11 - A Murder 7.73
Season 1 - Episode 3
After three doctors are found dead, Tenma is reinstated as the chief surgeon. His career takes off, and even Eva tries to win him back. Unfortunately, all that success has attracted the attention of Detective Lunge.
Directors: Toru Takahashi