The Best Episodes of Not Going Out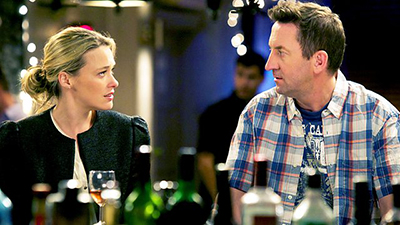 #1 - Lucy 8.67
Season 7 - Episode 9
Lee spends time in the bar with Toby worrying that the woman of his dreams is drifting further away.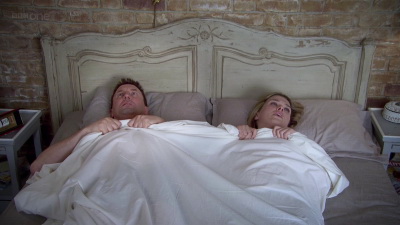 #2 - Drunk 8.47
Season 5 - Episode 6
After Lucy suffers a mild indiscretion whilst drunk and claims to have no memory of the event, she and Lee embark on an experiment with a bottle of home-made potato hooch to prove once and for all that you can remember what happens when you're mashed.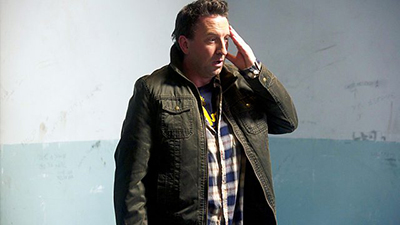 #3 - Christmas Special 8.44
Season 7 - Episode 10
The will-they-won't-they tension reaches new highs in this epic series finale for Christmas that sees Lucy and Lee in previously uncharted emotional waters.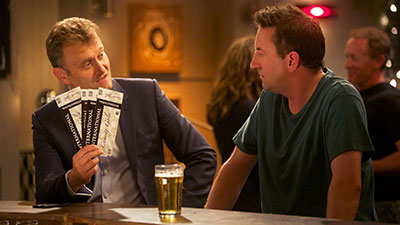 #4 - Anna 8.34
Season 7 - Episode 4
Lucy aspires to be friends with her posh new neighbours Toby and Anna, but she hasn't reckoned on Lee dragging her back down to earth.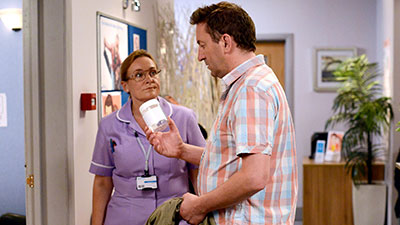 #5 - Donor 8.17
Season 7 - Episode 3
When Lucy decides it is time to have a baby, she is surprised to find the whole family taking a personal interest in the conception.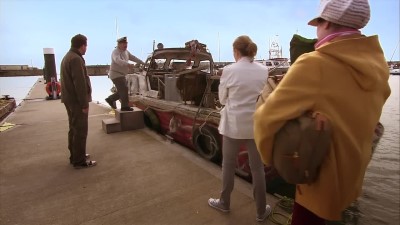 #6 - Boat 8.15
Season 6 - Episode 8
Lee spends a long weekend on his a boat with Lucy, even though she is terrified of water.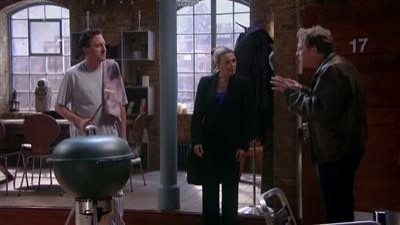 #7 - Movie 8.12
Season 4 - Episode 3
Lee promises to stop treating Lucy's flat as if he owns it - but not before he has hired it out to a film director.
Directors: Nick Wood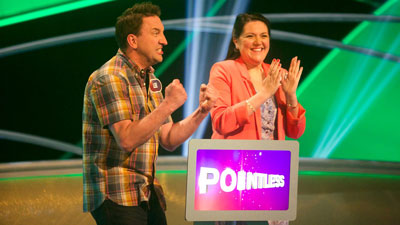 #8 - Pointless 8.10
Season 7 - Episode 5
In an attempt to impress Lucy with his intellectual prowess, Lee joins Daisy as a contestant on the TV quiz show Pointless.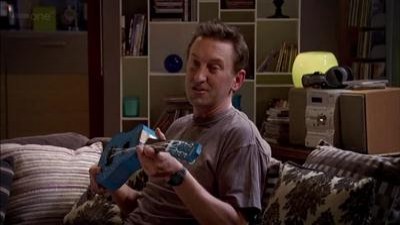 #9 - Band 8.06
Season 5 - Episode 1
When Tim joins a band at work and Lucy falls for the lead guitarist, Lee becomes jealous, and decides that if he can't beat them he should join them.
Directors: Nick Wood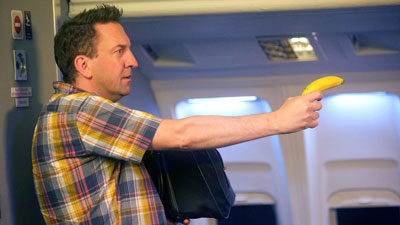 #10 - Plane 8.03
Season 7 - Episode 8
Flying off on a summer holiday, Lucy and Daisy endure the worst flight of their lives when Lee gets a bad case of the jitters on the plane.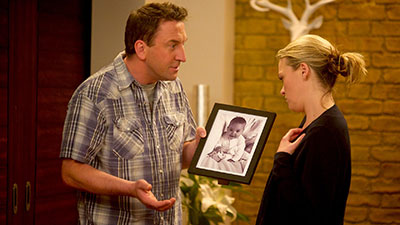 #11 - Christening 8.02
Season 7 - Episode 2
Lee's big mouth has got him and Lucy invited to a christening party thrown by new neighbours Toby and Anna, and now they have no time to find the perfect present for the baby who has everything.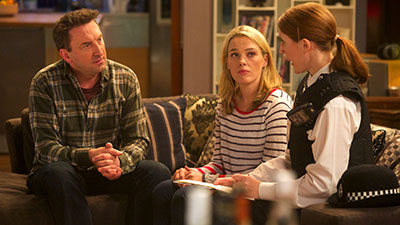 #12 - Mugging 8.00
Season 7 - Episode 1
When Lucy has her handbag stolen from right under Lee's nose, he feels the need to prove his manliness over and over and over again.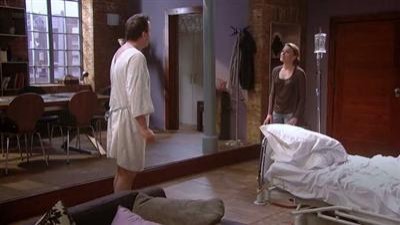 #13 - Life On Mars Bars 8.00
Season 4 - Episode 6
Lee dreams of a perfect life with Lucy, but can the reality ever match up?
Directors: Nick Wood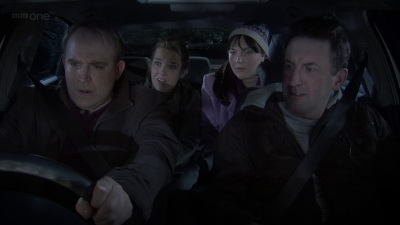 #14 - Camping 7.96
Season 5 - Episode 3
In a desperate bid to prove his manliness, Lee joins Tim, Daisy and Lucy on a camping weekend in the middle of a dark spooky forest.
Directors: Nick Wood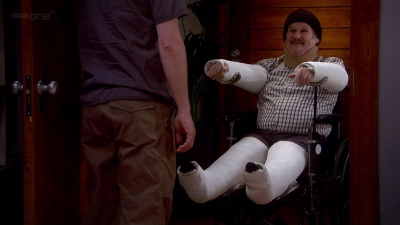 #15 - Dads 7.95
Season 5 - Episode 2
Lee's lazy weekend is wrecked when his scrounging father turns up unexpectedly. Having just come out of hospital he needs somewhere to stay for the weekend. Will Lee take on the demanding role of carer?
Directors: Nick Wood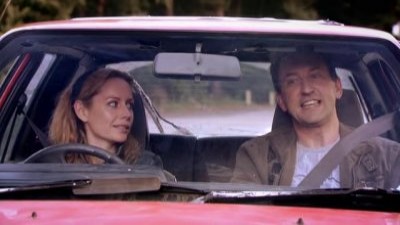 #16 - Stress 7.92
Season 1 - Episode 4
Lee starts teaching Kate to drive. His (or her) lack of success seems to stress him out and Kate notices. She persuades him to try some yoga and given his track record he doesn't take it seriously. He is banished to have acupuncture while Tim tries his hand at teaching Kate how to drive. He does surprisingly well until Lee admits that he's taking tranquillizers during an increasingly speed fuelled drive in the countryside. Big question...will she pass?
Directors: Alex Hardcastle

,

Nick Wood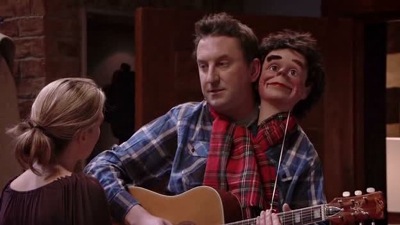 #17 - Dancing 7.89
Season 4 - Episode 4
Lucy and Tim are distraught. Their parents' 30 year marriage is at an end and their father has moved out of the family home - and into Lee's bedroom.
Directors: Nick Wood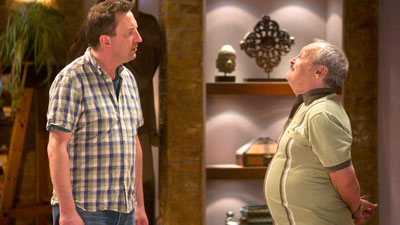 #18 - Alcohol 7.88
Season 7 - Episode 6
Frank's drinking becomes a problem and forces Lee and Lucy to reassess the living arrangements in the flat.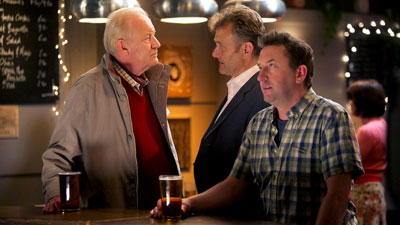 #19 - Surprise 7.88
Season 7 - Episode 7
No matter what happens, Lucy's surprise party for her parents' anniversary must remain a secret or it won't be a surprise. So why she tells Lee about it is anyone's guess.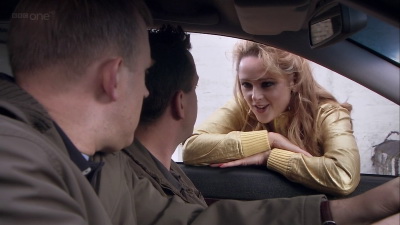 #20 - Running 7.83
Season 5 - Episode 4
To impress Lucy, Lee starts training for a 10 kilometre Fun Run only to injure himself immediately. In an effort to hide the injury from Lucy, he gets himself a secret sports massage, but this just leads to more trouble.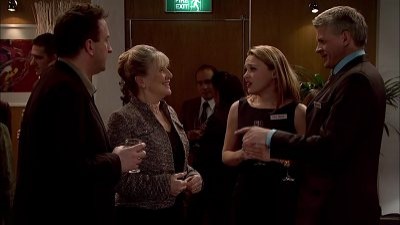 #21 - Conference 7.83
Season 6 - Episode 4
Lee does what he has to do to stop Lucy from flirting with the male delegates at a three-day annual trade conference in order to get herself work.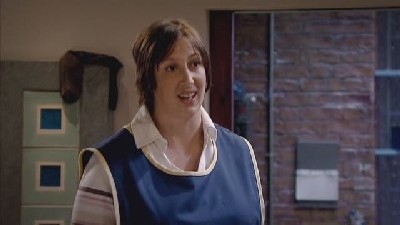 #22 - Mortgage 7.79
Season 2 - Episode 1
With Kate having gone back to America, Tim tells Lee he is going to sell the flat, and hires a cleaner called Barbara to clean it. Lee attempts to get a mortgage so he can buy it. In the meantime however he puts off all the potential buyers, until Lucy, who unbeknown to Lee is Tim's sister, arrives saying she will rent the spare room when Lee buys it. Lucy soon decides she wants to buy it herself, and both offer to buy it from Tim. Tim decides to sell it to Lee, however, he cannot get a mortgage so Lucy buys it. On Tim's wishes, she rents out the spare room to Lee.
Directors: Alex Hardcastle
#23 - The Outtakes 7.76
Season 7 - Episode 11
All the bits you were never meant to see...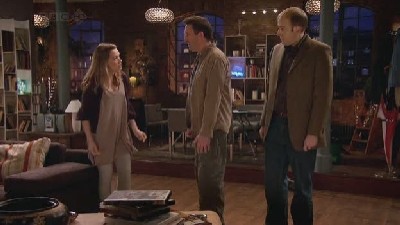 #24 - Neighbour 7.74
Season 3 - Episode 5
Lucy isn't happy with the noise a new neighbour is making. She asks both Lee and Tim to talk to him but both are scared too. Tim decides to take up boxing so that he will have more courage. Lee ends up going to confront the man.
Directors: Nick Wood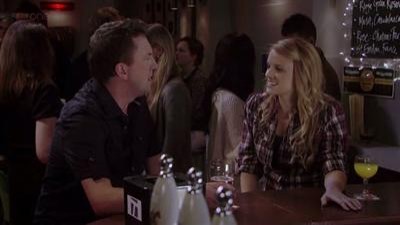 #25 - Debbie 7.73
Season 4 - Episode 2
Lee's past catches up with him when a young woman appears on his doorstep and asks for a cup of sugar.
Directors: Nick Wood