The BEST Episodes of Man Down
Every episode ever - ranked by fan votes!
Last Updated: Jan 8, 2020
Dan is a childish idiot trapped in an adult's life, whose world is at near collapse. His girlfriend Naomi is fast running out of patience with his inability to navigate the simplest of life tasks. He has two uniquely dysfunctional friends and a listless teaching career that sees him begrudgingly teach a version of the same lesson every day, inexplicably popular with all but one of the pupils, with his only highlight coming in the form of Miss Lipsey, a head mistress who views Dan with a mixture of pity and despair. To make matters worse, he is tormented daily by his willfully insane father, whose driving motivation in life seems to be to ensure his son is humiliated at every turn.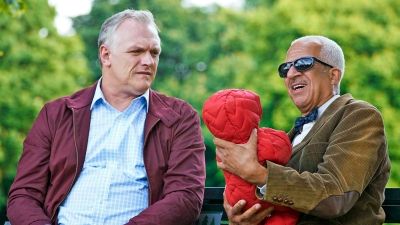 #1 - The Christening
Season 4 - Episode 5 - Aired Nov 22, 2017
Dan can't believe his luck when a health visitor suggests a 'daddy day'. But when his son seems a bit cold towards him, Dan becomes increasingly desperate to establish a bond.
78 votes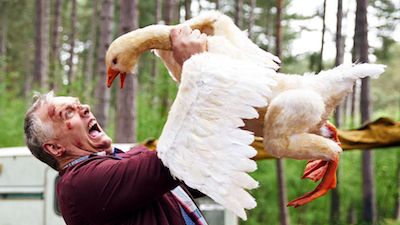 #2 - The Hearing
Season 4 - Episode 6 - Aired Nov 29, 2017
Dan races against the clock to prove his credentials as a dad, but a terrifying figure from his past surfaces to seek revenge.
79 votes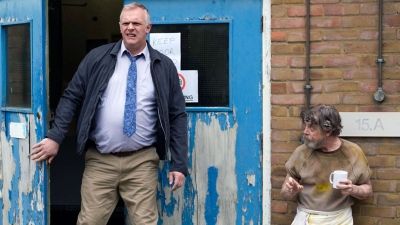 #3 - The Party
Season 3 - Episode 6 - Aired Aug 17, 2016
Dan's teaching career is reduced to few words in his final school assembly and some parting gestures from his child nemesis and Mr Klackoff. With Jo in sole charge of organising a Skype-ably impressive party at her shop, Dan can surely relax knowing that this is all in safe hands. But with the usually unflappable Nesta wrong-footed by sinister 'Daddy', Mum taking a turn for the worse, as well as the revelation of a mysterious terror-inducing local and seismic news from America... will Dan's world turn completely upside-down in this series finale?
109 votes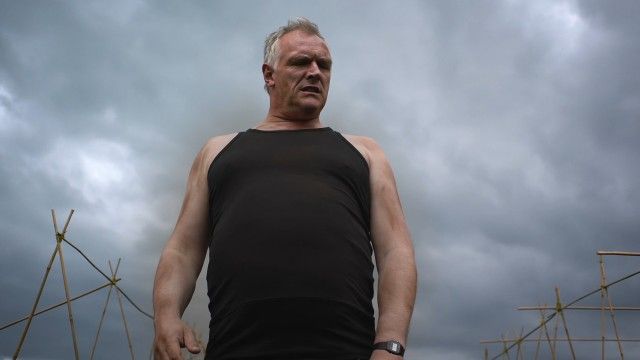 #4 - The Home
Season 4 - Episode 1 - Aired Oct 25, 2017
Dan's quit his job as a teacher and is applying his unique work ethic to a new profession. With Aunt Nesta and his mum in a retirement village, Dan is on a hunt to find his soon-to-be family a home.
99 votes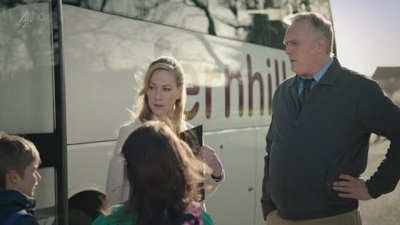 #5 - Perfect Woman
Season 2 - Episode 1 - Aired Jun 1, 2015
After a chance meeting, Dan goes on a date, but what could possibly go wrong on a simple trip to a restaurant and a nightclub? Meanwhile, Brian connects with his family's past, Jo comes up with an unfathomable new plan for improving her CV, and Aunt Nesta administers her unique brand of tough love. Comedy, written by and starring Greg Davies, following the life of a man with crushing character flaws
164 votes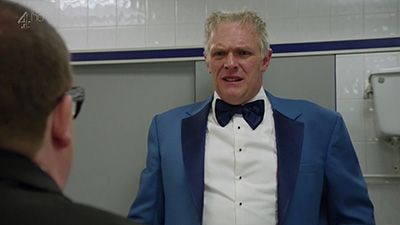 #6 - Small Business Awards
Season 1 - Episode 6 - Aired Nov 22, 2013
Brian finds himself nominated for a Small Business Award and Dan must quickly find a tuxedo and a date to impress his ex. Will Dan's dad or his mate Jo help him in his hour of need?
182 votes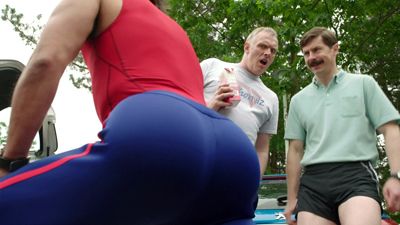 #7 - Guru
Season 1 - Episode 4 - Aired Nov 8, 2013
Brian introduces Dan to a guru with a secret, so unbelievably powerful, that he can only tell it to one person at a time - although it's another incredible attribute that keeps Dan completely mesmerised. Unexpected visitors in the classroom and the most extreme of wake-up calls from his dad also stand in the way of this man getting his life back on track.
199 votes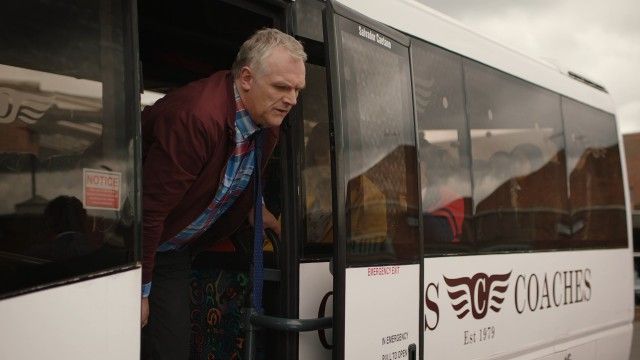 #8 - The School Trip
Season 4 - Episode 4 - Aired Nov 15, 2017
Dan takes his Behavioural Unit on a historical school trip with desperate hopes of becoming a 'bright light' his troubled kids can follow.
79 votes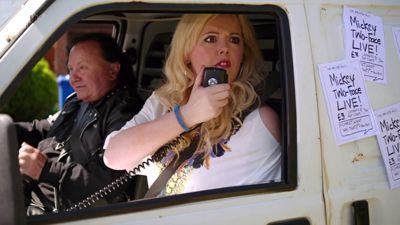 #9 - Dad's Past
Season 1 - Episode 5 - Aired Nov 15, 2013
Although still haunted, literally, by the ghost of his ex girlfriend, Dan ends up unexpectedly preparing for a date, with a little help from Brian. Meanwhile his dad offers him a terrifying insight into his own romantic past.
189 votes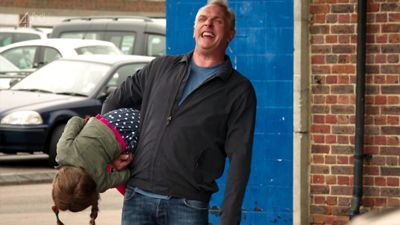 #10 - Desperate Dan
Season 1 - Episode 3 - Aired Nov 1, 2013
Dan, unlike his ex-girlfriend Naomi, isn't invited to his niece's birthday party. Desperate to impress her he manages to persuade the family that he can be trusted with one of the big jobs to get the party ready. Will his dad get to joyfully bathe in his son's failure yet again, or will Dan actually manage to pull it off?
209 votes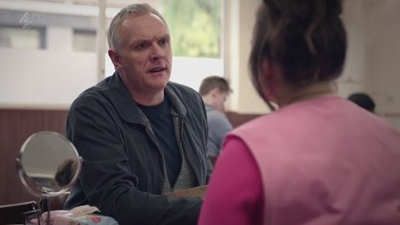 #11 - Diversity
Season 2 - Episode 3 - Aired Jun 15, 2015
Dan is sent on a diversity course after his complete lack of political correctness alarms headmistress Miss Lipsey, and decides to make an injured Brian part of his idiotic plans. At the beauty salon, Jo hits on the idea of combining two celebrity looks into one genuinely incredible makeover. Comedy, starring Greg Davies and Roisin Conaty
142 votes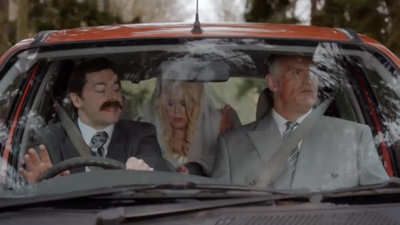 #12 - The Heath
Season 2 - Episode 6 - Aired Jul 6, 2015
Jo announces that she is marrying a digger-driving rapper from `pagan backwater' the Heath, and Dan realises this means that for once he might not be the biggest loser at a social gathering. Never one to miss an opportunity to impress headmistress Miss Lipsey, Dan decides to use his best man's speech to show off his sensitive side, but before that happens he has to contend with bizarre local traditions, an owl attack and an increasingly exasperated Brian. Comedy, starring Greg Davies and Roisin Conaty, with a guest appearance by the Wonder Stuff.
132 votes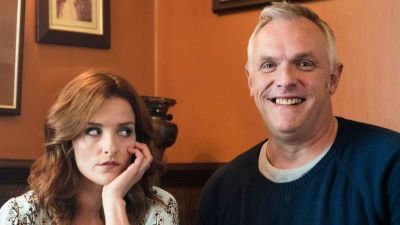 #13 - Adopted
Season 3 - Episode 5 - Aired Aug 10, 2016
Dan shares the shocking news of his adoption with his best mates and embarks on a search for a life that could have been. Brian's children are bored and a trip to the beach with Jo and Dan sounds far more exciting than their father's dull plans. But will Brian take the risk of getting sand in his beloved Renault Scenic and, more to the point, expose his kids to a day out with his ever-irresponsible friends? Cultural awakenings and jeopardy await.
122 votes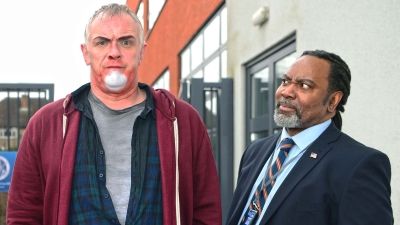 #14 - The Visa
Season 3 - Episode 4 - Aired Aug 3, 2016
Dan tries to keep his plan to emigrate to the USA moving at pace, but with the complicated issue of a visa to negotiate he knows he needs to draw on all his inner steel to have any chance. With the increasing likelihood of Dan's American dream turning into a nightmare, Jo tries her best to help, while Brian is less concerned by his idiot friends, at best, questionable idea. Meanwhile, issues at home force Dan back into to the gym... although working out is the last thing he wants to do.
126 votes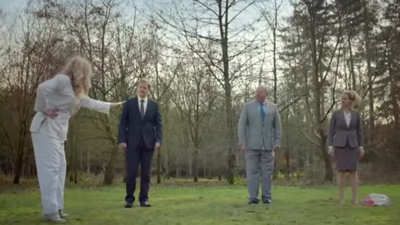 #15 - Dennis
Season 2 - Episode 5 - Aired Jun 29, 2015
Dan volunteers to look after his pupil Dennis for the weekend after the boy receives sad news about his family, though he is primarily motivated with impressing Miss Lipsey. The lad is subjected to reliving the childhood years of Jo, Brian and Dan by way of a bike trip, a game of knock down ginger and one of their own devising called furry periscope. Will Dennis have enough fun to wow the headmistress with a retelling of Dan's big-hearted gesture?
140 votes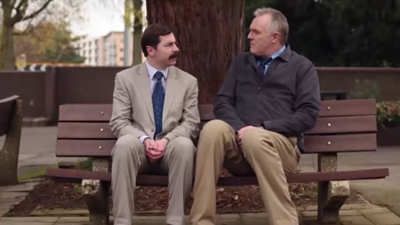 #16 - The Phant
Season 2 - Episode 4 - Aired Jun 22, 2015
Dan sees fate conspiring to throw him directly into the path of his childhood nemesis. Nesta attempts to offer some brutal advice to her sap of a nephew. Jo has a new money-making scheme.
140 votes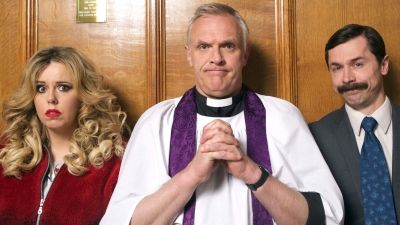 #17 - The Calling
Season 3 - Episode 2 - Aired Jul 20, 2016
Dan comes face-to-face with his replacement in the classroom, Miss Clarke, and the kids don't take his departure quite the way he hopes.
145 votes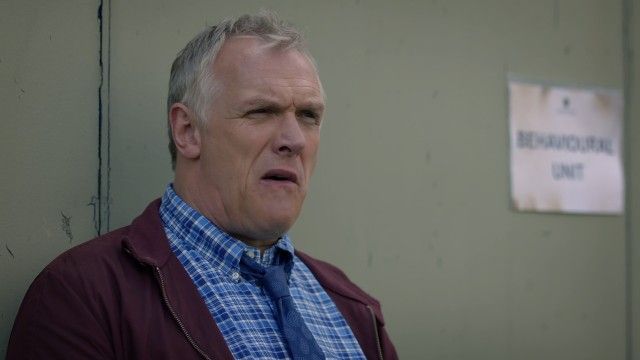 #18 - The Bear
Season 4 - Episode 2 - Aired Nov 1, 2017
Dan presents Emma with a perfect vision of a family and embarks on a journey to rediscover a terrible truth about a misremembered friendship.
95 votes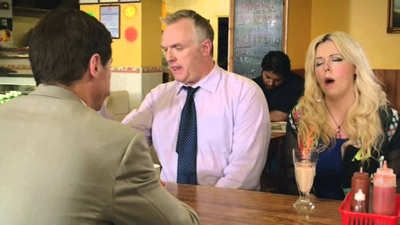 #19 - Kindness
Season 2 - Episode 2 - Aired Jun 8, 2015
When another teacher and - more importantly - a rival for Miss Lipsey's affections delivers a smash-hit school assembly for Community Week, Dan conspires to top it all with a brilliant one of his own involving his drama class and a war veteran. Meanwhile, Jo is exploring her artistic side, while Nesta favours an upset Brian over her idiotic nephew.
143 votes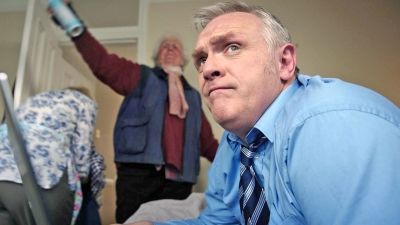 #20 - The Heist
Season 3 - Episode 1 - Aired Jul 13, 2016
Dan is at a crossroads in his life. He must do something as he faces a disciplinary and may lose the only thing he has left in life: his teaching job.
160 votes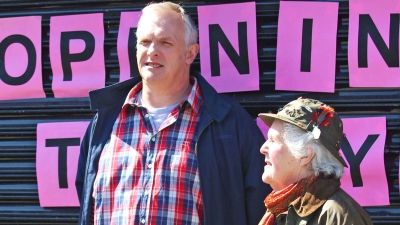 #21 - Big News
Season 3 - Episode 3 - Aired Jul 27, 2016
In an action-packed episode involving the police, Dan is struggling to get his 'news' taken seriously, or even listened to by his friends and family. Brian meets the woman of his dreams... and the children of nightmares... while Jo is drawing on every ounce of creative energy to plan the grand opening of her new shop. Nesta also has a big problem to deal with, and 'Daddy' decides to take things up a gear with Dan.
125 votes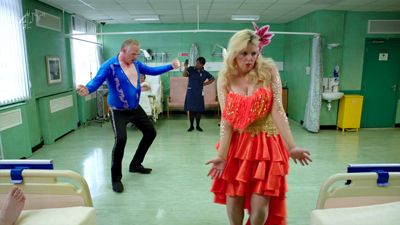 #22 - Mad Nobby
Season 1 - Episode 2 - Aired Oct 25, 2013
Dan has lost his girlfriend but, with help from his two best friends, he has a plan to get her back involving two bags of mince and a welder called Mad Nobby... what could possibly go wrong? Meanwhile, his dad hits him with his most devious and sick prank yet.
200 votes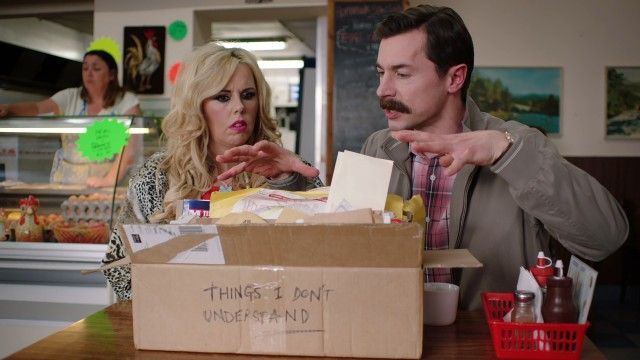 #23 - The Dad Club
Season 4 - Episode 3 - Aired Nov 8, 2017
Dan is frustrated by the universal lack of respect for his new status as a father, and decides to join a local dads' club. Desperate to fit in, how far will 'Papa Bear' go to impress the other dads? Brian is worried about his daughter's cultural identity, and Jo adds to his stress with her box of 'things I don't understand'.
92 votes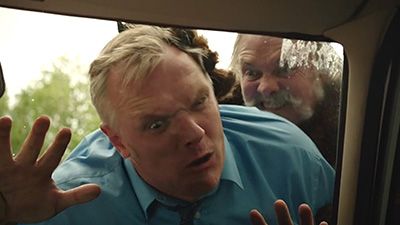 #24 - It Never Rains...
Season 1 - Episode 1 - Aired Oct 18, 2013
Dan has lost his trousers and is in danger of losing his girlfriend. He hates his job, his dad is out to get him, his friends can't help him and there's a tailor on the warpath...
295 votes