The BEST Episodes of New Scandinavian Cooking
Every episode ever - ranked by fan votes!
Last Updated: Jul 1, 2020
The best of Nordic cuisine and culture come to life in New Scandinavian Cooking. The show broadens the scope of Scandinavian cuisine to encompass the delicacies and destinations of the entire Nordic region, including Finland, Norway, Sweden, Denmark, and Greenland— and even brief forays to Iceland and the Cognac region of France. A rotating cast of Scandinavia's best-known cooking personalities guide viewers through each adventure. These charming and enlightening hosts share the culinary highlights, history and unusual ingredients of Nordic cuisine. In each episode, one host embarks on a culinary adventure to intriguing locations in the Nordic countries and beyond before creating tantalizing recipes outdoors, against majestic backdrops.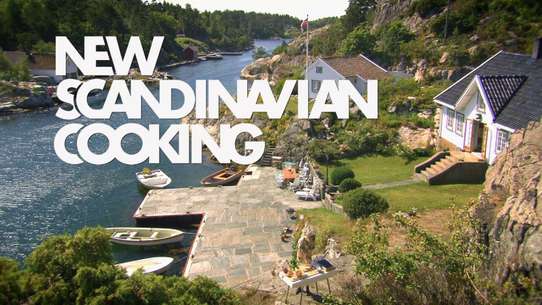 #1 - The Provence of the North With Herbs all Over
Season 1 - Episode 10 - Aired Jul 5, 2003
Making schnapps with various herbs, dill-scented chicken, homemade ice cream with thyme and honey.
1 votes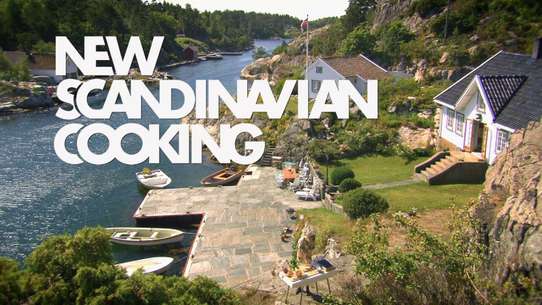 #2 - The Best Cheeseburger in the World In the Kingdom of the Trolls
Season 1 - Episode 12 - Aired Jul 19, 2003
Scandinavian pancakes, cheeseburger made of grouse, venison, pork and fois gras topped with Norwegian cheese.
1 votes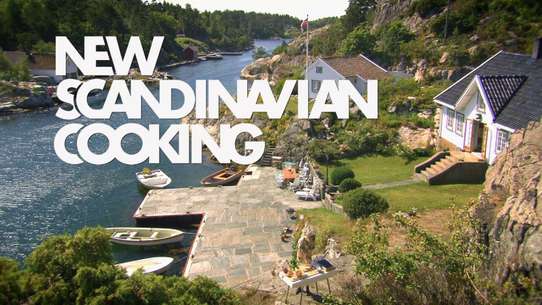 #3 - A Modest but Generous Spud
Season 8 - Episode 8 - Aired May 27, 2011
Andreas takes us to the inland region of southern Norway, and prepares one of Norway's most well-loved ingredients, namely the potato. The potato is mild and accessible, as the next ingredient is always angry. Crayfish is an exclusive and much sought after delicacy. Andreas uses a torch at the end of the day to catch them.
1 votes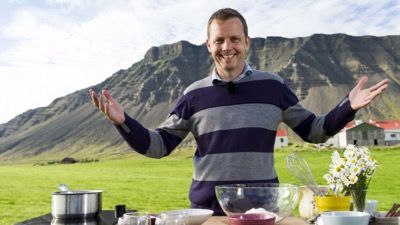 #4 - Back to The Roots
Season 10 - Episode 4 - Aired Apr 27, 2013
Like the Vikings, Andreas travels west to Iceland – the Norse settlement in the middle of the Atlantic Ocean. He combines the sea and the land to create an elegant surf and turf dish, redfish and langoustines cooked in lamb stock. At restaurant Dill, he discovers how ancient traditions and innovation co-exist. Afterwards, he grills lamb over an open fire, Viking style. The dessert is made from Skyr, a special Icelandic dairy culture, served with local berries.
1 votes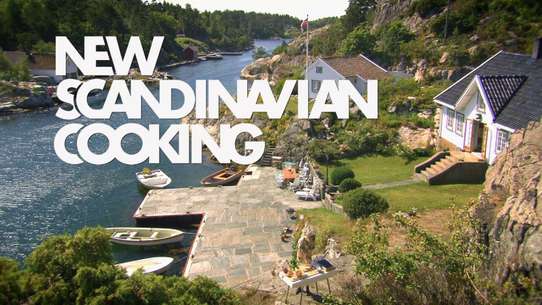 #5 - A Journey to the North
Season 12 - Episode 4 - Aired Jun 22, 2015
A train ride from Trondheim to Bodo, Norway, is undertaken. Activities include fishing in the Namsen River; grilling salmon on a riverbank; making reindeer meatballs; and frying a piece of Arctic beef.
1 votes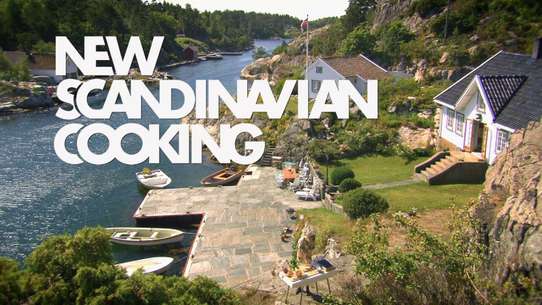 #6 - Fairytale Land
Season 15 - Episode 3 - Aired Jun 15, 2019
1 votes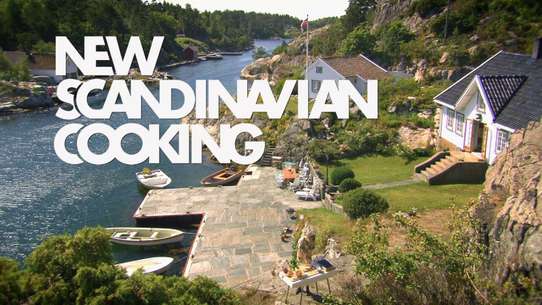 #7 - Popular Sausage
Season 9 - Episode 2 - Aired May 12, 2012
Sausages serve a special function in Norway, both as an everyday meal and as festive food. In this episode, Andreas discovers the culture and history behind a well-made sausage. He bakes potato pancakes and makes homemade mustard, essential companions for the three types of tasty sausages he prepares.
2 votes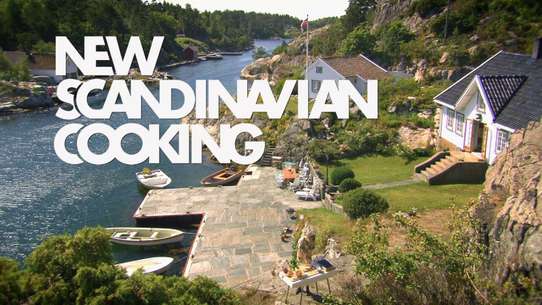 #8 - Farmer's Food
Season 11 - Episode 11 - Aired Jul 12, 2014
Tina visits Moss and the nearby islands, a rich agricultural region in Eastern Norway. She makes an open omelet with broccoli, cheese and horseradish. Tina also prepares a chicken with parsnip and herb dumplings, and for a very special main course, she makes glazed pigeon breast.
2 votes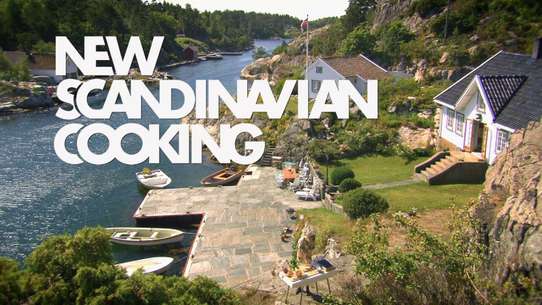 #9 - Alta: Royal White Halibut with Herbs and Viking Mythology
Season 1 - Episode 1 - Aired May 3, 2003
Alta is known as the town of the Northern Lights. Andreas takes you out fishing for halibut with some of the local fishermen. You will see how he catches this royal fish, and how he prepares it on an outdoor fire. Cod carpaccio; baked halibut; cloudberry cream.
1 votes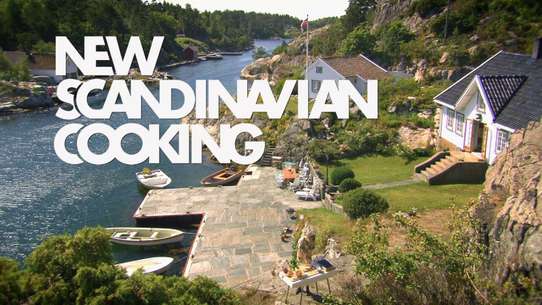 #10 - The Lofoten Cod
Season 1 - Episode 4 - Aired May 24, 2003
Cod; truffles; potato-garlic purée; baked apples with vanilla bean and honey.
1 votes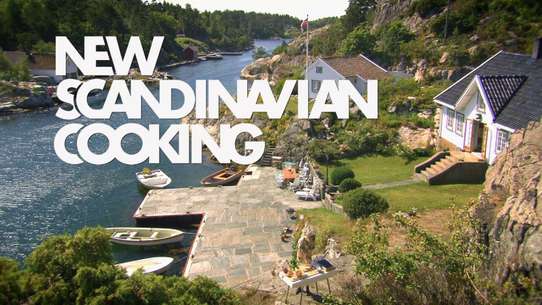 #11 - Food for Summer On the Norwegian Riviera
Season 1 - Episode 9 - Aired Jun 28, 2003
Scallop carpaccio; pepper-smoked scallops; raw oysters; mackerel salad; custard.
1 votes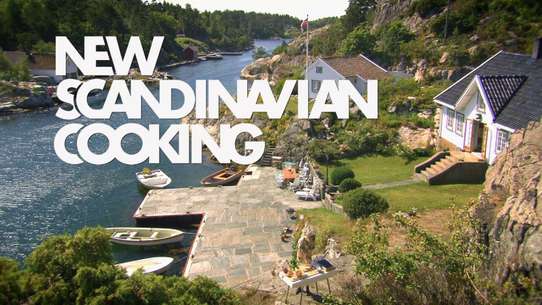 #12 - Faithful Friend
Season 2 - Episode 2 - Aired Sep 11, 2004
Red onion soup; port; cheese and bacalao stew; fish in Rio de Janeiro.
1 votes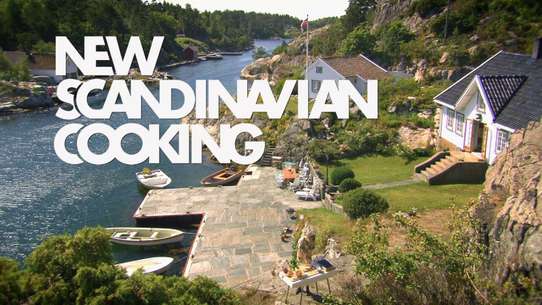 #13 - My Summer Paradise
Season 2 - Episode 4 - Aired Sep 25, 2004
Chanterelle sandwich with dill; steamed mussels; tart with berries.
1 votes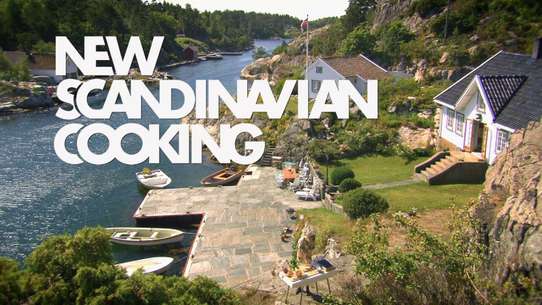 #14 - Where Everything Smells of Apples
Season 2 - Episode 6 - Aired Oct 9, 2004
Apple-marinated duck breast; ice cream with honey and thyme.
1 votes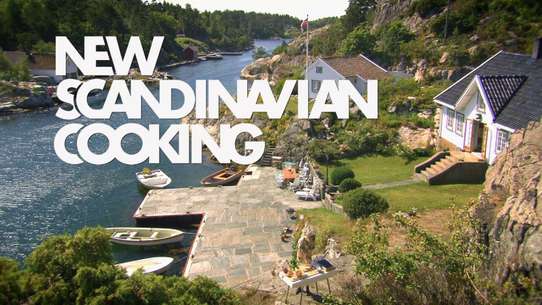 #15 - King of the Ocean
Season 2 - Episode 10 - Aired Nov 6, 2004
King crab from the fjords; wild salmon; fresh asparagus/cucumber salad; lingonberries.
1 votes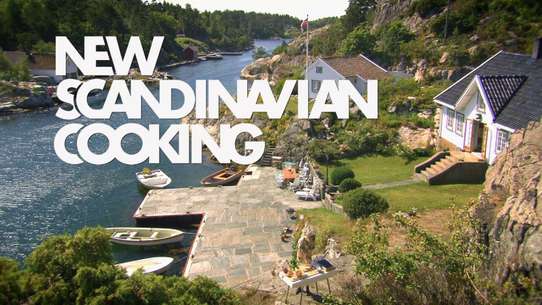 #16 - Skåne: Topping Off at the Tip
Season 3 - Episode 4 - Aired Sep 24, 2005
In Tina's home county she goes out and catches the fantastic eel. She also visits an old smokery before going on an exhilarating paragliding adventure. The kitchen is put up at beautiful Ale Stenar at the south tip of Sweden.
1 votes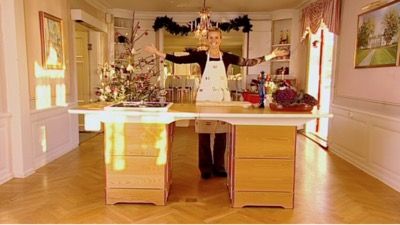 #17 - Varmland: Christmas Buffet
Season 3 - Episode 11 - Aired Nov 12, 2005
Christmas spirit is deeply embedded in Scandinavians. Enjoy a traditional Swedish Christmas with Tina in the Värmland countryside. Tina makes a fantastic mulled wine and finds out first hand what ice swimming is all about, swimming in a frozen lake. Tina also makes Christmas candy and ham, the Swedish way.
1 votes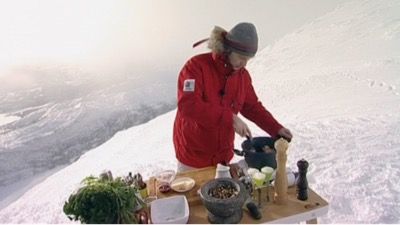 #18 - Nuclear Family Food
Season 4 - Episode 5 - Aired Feb 3, 2007
The cold Norwegian winter does not stop Andreas from scaling the Gaustad mountain, where skiing is believed to have been invented. In this chilly landscape, Andreas prepares a warm mushroom soup and lamb shanks with a Norwegian-style risotto.
1 votes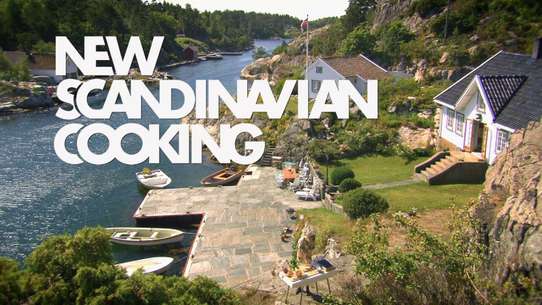 #19 - Rich Farmland
Season 9 - Episode 1 - Aired May 5, 2012
Andreas visits the county of Hedmark in Eastern Norway. Hedmark is a region known for big farms and abundance of produce. Inspired by 19th-century recipes of Norway's first cookbook writer, Andreas makes beef meatballs, sour cream porridge with air-cured ham and thick steaks served with mushroom ragu and potato gratin.
2 votes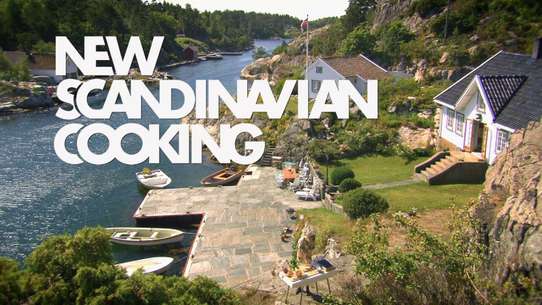 #20 - Secrets of the Baltic Sea
Season 6 - Episode 7 - Aired Oct 18, 2008
In this episode, new host Sara presents the Åland Islands, which are an autonomous region of Finland. Sara meets up with a local fisherman before she prepares white fish for the crew on the ship. Sara also goes scuba diving to explore the shipwrecks in the region.
2 votes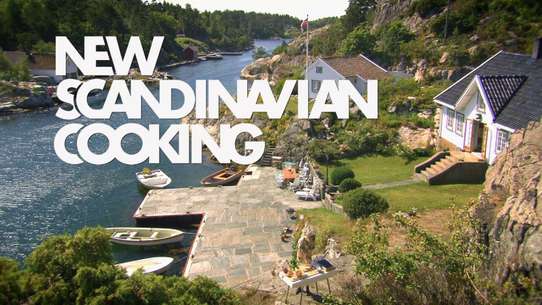 #21 - An Edible Park
Season 11 - Episode 5 - Aired May 31, 2014
Andreas and Finnish co-host Sara La Fountain visit Frogner Park in downtown Oslo. Here, Andreas gathers edible herbs and flowers, and with them makes homemade ice cream flavored with rose petals, and a Norwegian-style bruschetta with a wild-herb pesto. Both Andreas and Sara mix a special drink and prepare festival food — a hearty hamburger and sausages.
1 votes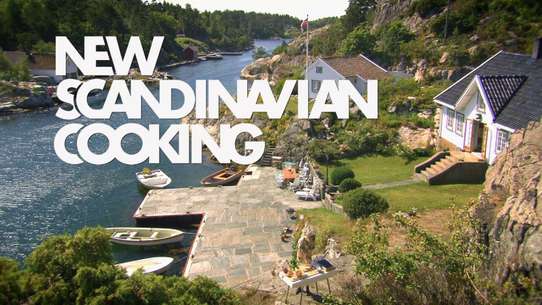 #22 - Mountain Riches
Season 11 - Episode 10 - Aired Jul 5, 2014
Tina is back in the heart of Norway, in the mountain region of Valdres. She makes fried fudge cheese with cloudberries and parsley, and as the main dish, she prepares creamy chanterelles with cured mutton and lingonberries. For dessert, Tina makes a thick pancake with cognac raisins.
3 votes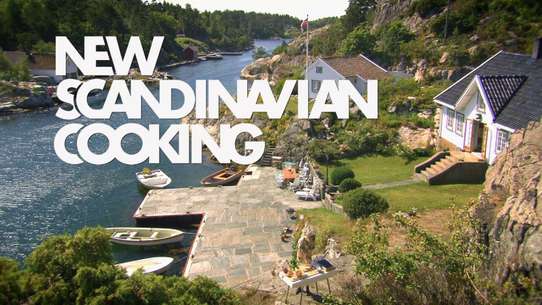 #23 - A Traveller's Bite
Season 12 - Episode 2 - Aired Jun 8, 2015
A train ride between Bergen and Oslo, Norway, begins with a shrimp sandwich; and includes a stop at Voss, where an herb-stuffed lamb roll is prepared. Activities include trout fishing; cooking trout in a wooden bucket; and preparing a dessert that features tart rhubarb and sweet strawberries.
1 votes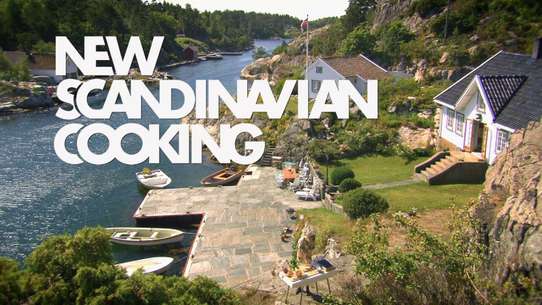 #24 - Innovative and Old Fashioned
Season 13 - Episode 3 - Aired Nov 26, 2016
A visit to the mountain town of Røros, Norway, features crispy sour cream waffles, homemade cloudberry ice cream and fermented sausage. Also: Norwegian meatballs in gravy with potatoes and lingonberries.
1 votes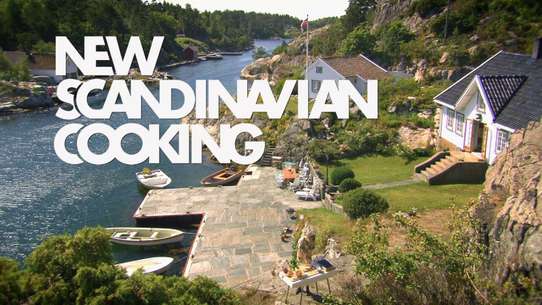 #25 - Flavors of the Eternal Forest
Season 15 - Episode 1 - Aired Jun 1, 2019
1 votes