The Best Episodes of Michiko and Hatchin
Last Updated: Nov 16, 2018
Michiko is a free-willed "sexy diva" who destroys a supposedly inescapable fortress, while Hatchin is a girl fleeing her strict foster parents. The two join forces on an improbable escape to freedom.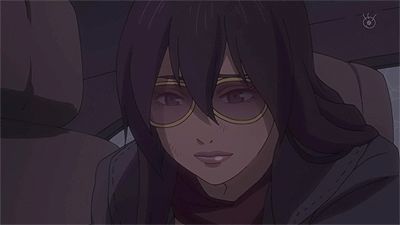 #1 - Run with the Truth
Season 1 - Episode 22
At last, Michiko and Hatchin are reunited with Hiroshi, but when the trio is about to escape together, Michiko comes with a surprising decision.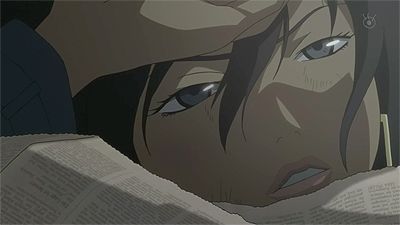 #2 - Off-Season Last Waltz
Season 1 - Episode 21
Michiko, Hatchin and Satoshi reach the city where Hiroshi's hidden. But the trio end up getting themselves in serious trouble with local criminals and the police.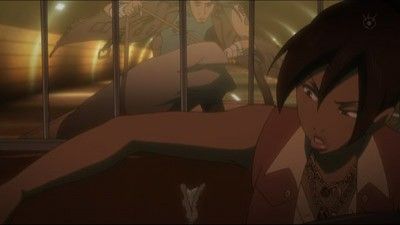 #3 - Reckless and Explosive Runner
Season 1 - Episode 14
Michiko must deal with assassins sent by Satoshi to dispose of her.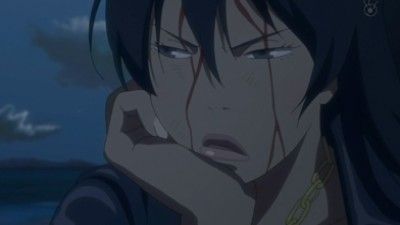 #4 - Massacre Rendez-Vous
Season 1 - Episode 20
Now traveling with Hatchin, Satoshi is attacked by Shinsuke's party and decides to settle matters with him once and for all.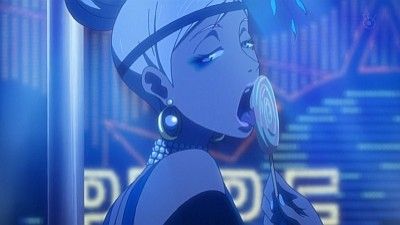 #5 - Stray Cat Milky Way
Season 1 - Episode 4
Michiko and Hatchin meet Pepe Lima, a famous stripper who claims to have information about Hiroshi, and is saving money in order to start a new life with her younger sister.
Writers:
Watch on Amazon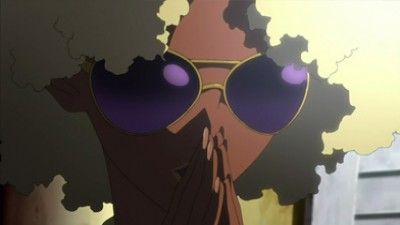 #6 - Black Noise and a Dope Game
Season 1 - Episode 8
While following Satoshi's trail, Michiko ends up meeting a gang of thugs pretending to be him and his subordinates. However, she gets herself set up in a deadly game by Shinsuke, one of the real Satoshi's henchmen.
Watch on Amazon
#7 - The Carnival of Hyenas
Season 1 - Episode 10
After settling an old score, Satoshi has Michiko delivered to him in order to sell her to Atsuko, but the deal is blown when Atsuko's partner betrays her.
Watch on Amazon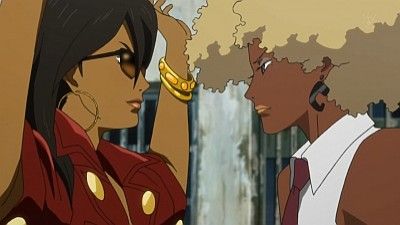 #8 - The Brown Sugar Outlaw
Season 1 - Episode 2
Michiko tries to convince Hana, whom she nicknamed "Hatchin", to cooperate with her, while detective Atsuko Jackson, an old acquaintance of hers, is on their trail.
Writers:
Watch on Amazon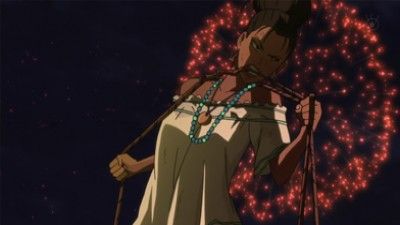 #9 - Bloodfest! Heart Wrenching Opera
Season 1 - Episode 17
Michiko is kidnapped by the Chinese Mafia and Hatchin meets a kind stranger who offers his help to find her.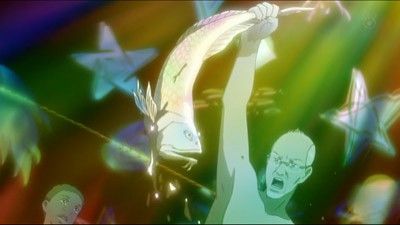 #10 - 108 Degrees of Telepathic Purgatory
Season 1 - Episode 12
Hatchin brings a sick Michiko to a quack doctor and end up taking a dangerous job to pay for the expenses.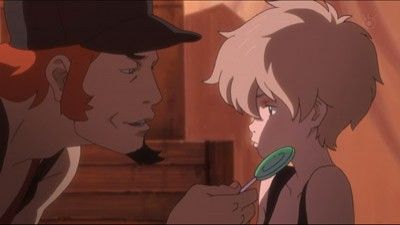 #11 - Starting Line Downpour
Season 1 - Episode 11
While living at the circus with Rita, Hatchin is found by Michiko, but is unwilling to leave with her. Little she knows that the circus' owners have other plans for her.
Watch on Amazon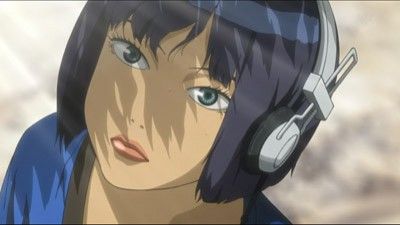 #12 - Goldfish Bog
Season 1 - Episode 13
Stripped of her position as a detective, Atsuko is transferred to a countryside precinct and meets a young girl who makes her reminisce about her relationship with Michiko.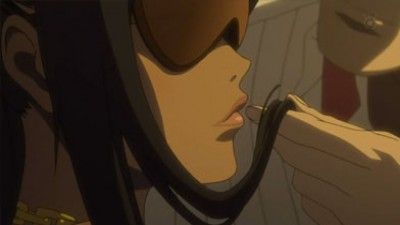 #13 - The Rain That Falls in Monotone
Season 1 - Episode 7
Michiko is approached by Bruno, a charming man who insists to flirt with her even after she finds that he is married. Her growing interest on him ends up putting a strain in her relationship with Hatchin.
Watch on Amazon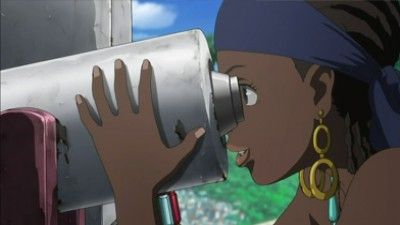 #14 - The Chocolate Girl in Love
Season 1 - Episode 9
Separated from Michiko, Hatchin befriends Rita, a girl of her age who is suffering because her love for an older man is unrequited.
Watch on Amazon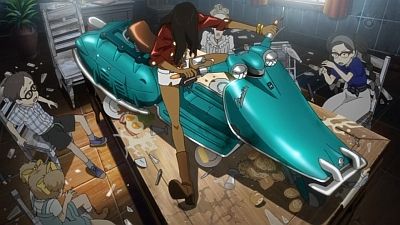 #15 - Farewell Cruel Paradise!
Season 1 - Episode 1
Hana Morenos always wished for someone to appear and take her away from her abusive foster family, until one day she meets Michiko Malandro, a mysterious woman who recently broke out of jail.
Writers:
Watch on Amazon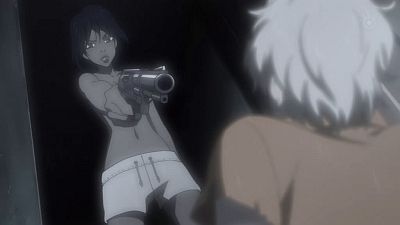 #16 - The Saudade of Fools, Part 1
Season 1 - Episode 5
Michiko returns to her hometown looking for Satoshi, an old friend of Hiroshi's. However, she ends up targeted by the leader of the crime syndicate "Fantasma" who has an old score to settle with her.
Writers:
Buy on iTunes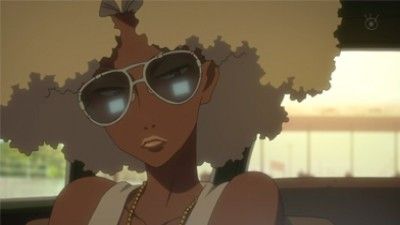 #17 - Fool's Ballistic Samba
Season 1 - Episode 18
Michiko gets depressed when she figures that Hiroshi does not speak about her to anyone, and Hatchin comes up with a risky plan to cheer her up.
Watch on Amazon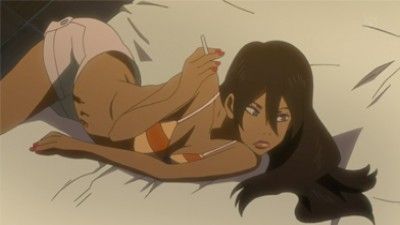 #18 - Mischievous Graffiti
Season 1 - Episode 15
Hatchin meets Lenine, a young librarian who falls in love with her at first sight.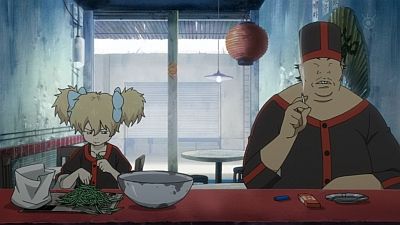 #19 - Like a Frantic Pinball
Season 1 - Episode 3
Michiko steals some tennis shoes for Hatchin to wear, but Hatchin decides to work on a Chinese restaurant to pay for them. Meanwhile, Michiko looks for clues about Hiroshi's whereabouts.
Writers:
Watch on Amazon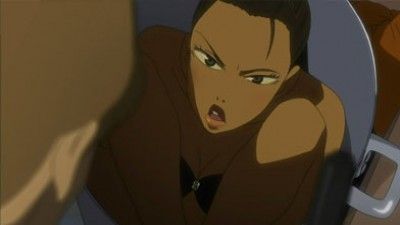 #20 - The Saudade of Fools, Part 2
Season 1 - Episode 6
Michiko learns that Hatchin was kidnapped by members of "Fantasma", and gets infiltrated on a bullfight arena to rescue her, despite knowing that they are waiting for her.
Writers: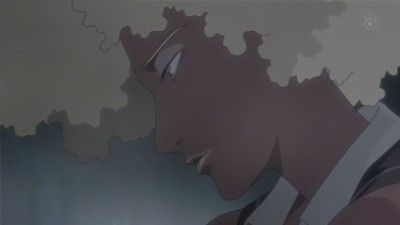 #21 - Crimson Faithless Etude
Season 1 - Episode 16
Michiko and Hatchin reach a research facility where Hiroshi used to work, just to find that he had already left.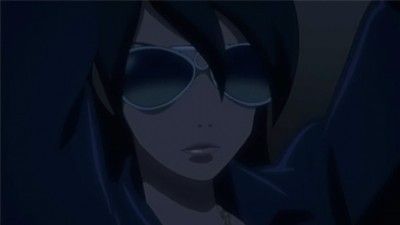 #22 - Butterfly of Tantalizing Shade
Season 1 - Episode 19
Michiko and Hatchin hide themselves in a train to evade the police, but little they know that Atsuko and Satoshi are also aboard, and a heated confrontation takes place.