The Best Episodes of Hellsing Ultimate
Last Updated: Dec 4, 2018
Hellsing is named after and centered around the Royal Order of Protestant Knights, originally led by Abraham Van Helsing. The mission of Hellsing is to search for and destroy the undead and other supernatural forces of evil that threaten the queen and the country. This organization is currently led by Sir Integra Fairbrook Wingates Hellsing, who inherited the leadership of Hellsing as a child after the death of her father. She witnessed his death which turned her from a once innocent and shy little girl to a tough and deadly force. She is protected by the faithful Hellsing family butler and former Hellsing "trashman" Walter C. Dornez, a deadly foe in his own right, and Alucard, the original and most powerful vampire that swore loyalty to the Hellsing family after being defeated by Van Helsing one hundred years before the story takes place. These formidable guardians are joined early on in the storyline by former police officer Seras Victoria, whom Alucard turned into a vampire. As the scale and frequency of incidents involving the undead escalate in England and all around the world, Sir Integra discovers that the remnants of a neo-Nazi group called Millennium still exist and are intent on reviving the Third Reich by creating a battalion of vampires. Millennium, Hellsing, and the Vatican section XIII Iscariot clash in an apocalyptic three-sided war in London, and Millennium reveals its true objective: to destroy the vampire lord Alucard, ending a feud begun during World War II.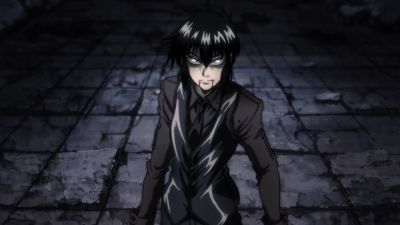 #1 - Hellsing X
Season 1 - Episode 10
Shocking revelations and epic bloodlettings highlight this harrowing final chapter in the Hellsing Ultimate Saga. Find out what becomes of Alucard and the rest of the supernatural freak show!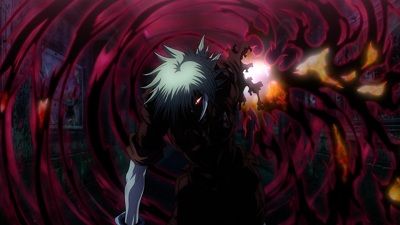 #2 - Hellsing VII
Season 1 - Episode 7
When her memories are violated, Seras becomes trapped in an illusion which forces her to relive the most horrifying moments of her life. Upon waking from the nightmare, the real pain begins as the battle nears its end.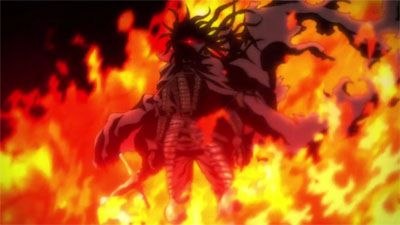 #3 - Hellsing IX
Season 1 - Episode 9
Alucard, gravely injured, recalls his painful childhood, his supernatural transformation, and violent and bloody altercation with Walter.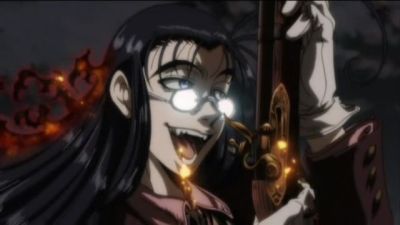 #4 - Hellsing VIII
Season 1 - Episode 8
The harrowing conclusion to Hellsing Ultimate features the epic return of Alucard and Integra's willingness to unleash his true power on their enemies!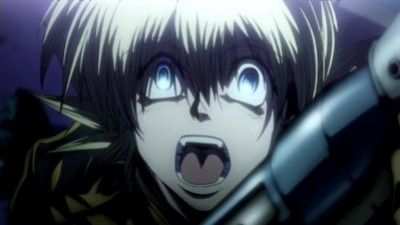 #5 - Hellsing VI
Season 1 - Episode 6
The Vatican's formidable combat unit is mobilized in preparation for battle. Back in the heart of London, the Hellsing Mansion is attacked, and the Wild Geese represent the last line of defense against the undead.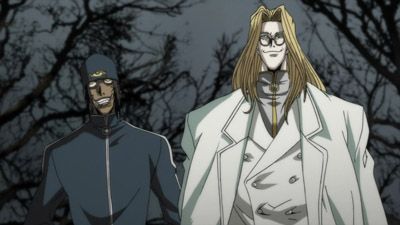 #6 - Hellsing II
Season 1 - Episode 2
Two daring vampire brothers lead a violent raid on the Hellsing compound. The carnage is great, but Alucard and company manage to gain a key piece of information while turning the battle's tide.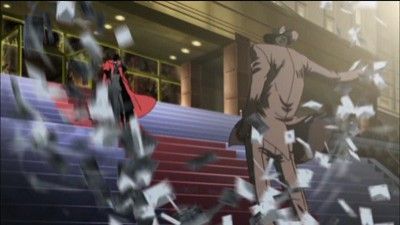 #7 - Hellsing III
Season 1 - Episode 3
The Hellsing organization resorts to the recruitment of mercenaries in the wake of a devastating attack on headquarters, and Integra's suspicions concerning the origins of their enemy are confirmed.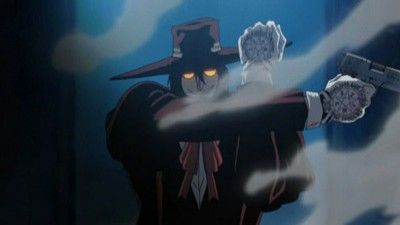 #8 - Hellsing I
Season 1 - Episode 1
During a mission to eradicate a vampire priest and his minions, Alucard is forced into a difficult decision upon encountering an injured police woman. Later Alucard encounters a mysterious warrior from the Vatican.
Buy on iTunes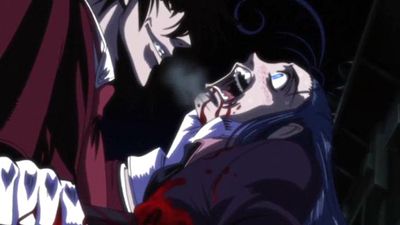 #9 - Hellsing IV
Season 1 - Episode 4
An important meeting between Hellsing and the Queen is interrupted by tidings of impending war. Meanwhile, Alucard is sent to deal with the deviants responsible for the hijacking of an aircraft carrier.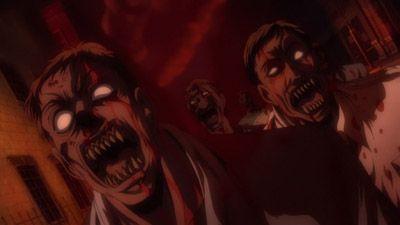 #10 - Hellsing V
Season 1 - Episode 5
While Alucard is trapped aboard an aircraft carrier, London is plagued by a gruesome vampire onslaught. Elsewhere, Integra narrowly escapes a horde of Nazi vampires.