The BEST Episodes of MasterChef Australia
Every episode ever - ranked by fan votes!
Last Updated: May 19, 2019
MasterChef Australia is an Australian competitive cooking game show based on the original British version of MasterChef. Food critic Matt Preston, chef George Calombaris, and restaurateur and chef Gary Mehigan serve as the show's hosts and judges.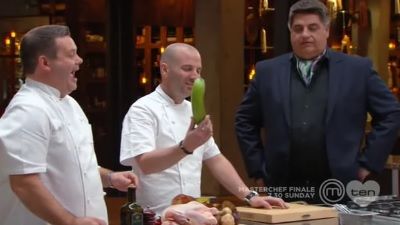 #1 - Masterclass 13
Season 5 - Episode 64
All of the contestants from this year's competition return to take part in the last Masterclass of the season. The tables are turned though as they set a mystery box challenge for George and Gary.
24 votes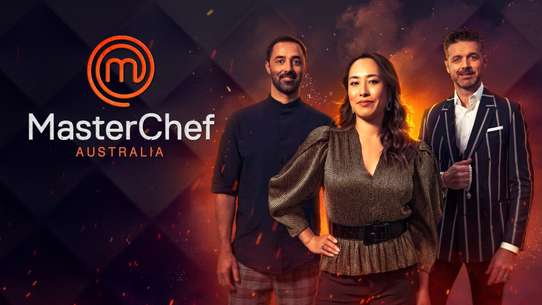 #2 - MasterChef 2014 Finale
Season 6 - Episode 60
The massive finale will be played out in a culinary duel over three rounds with the chance to win $250,000 and prizes to change their lives forever. Who will be Australia's MasterChef for 2014?
66 votes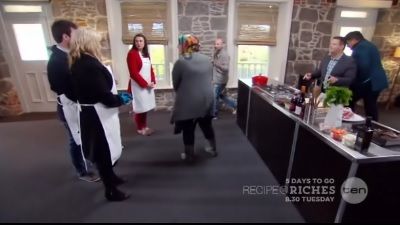 #3 - Masterclass 12
Season 5 - Episode 59
Annie Smithers and John Reid are with the top five contestants & the judges, to create some great regional country produce.
18 votes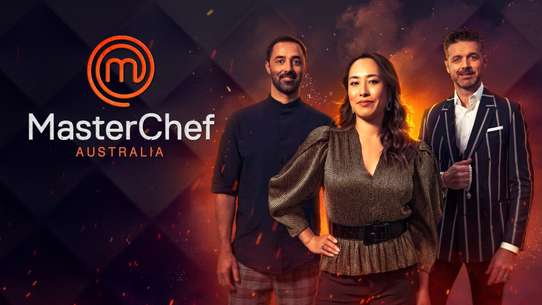 #4 - Pressure Test
Season 6 - Episode 58
Three contestants must cook off in an elimination pressure test with one leaving forever. Also, the contestants sit the final MasterClass, joined by special guest chefs Curtis Stone and Kylie Kwong.
50 votes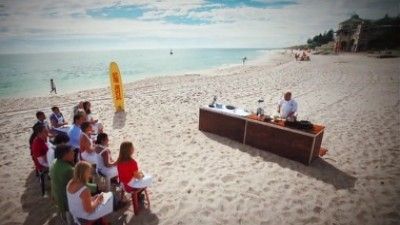 #5 - Masterclass 5
Season 5 - Episode 24
In tonight's MasterClass, Brendan Pratt cooks slow roasted lamb shoulder with croquettes.
22 votes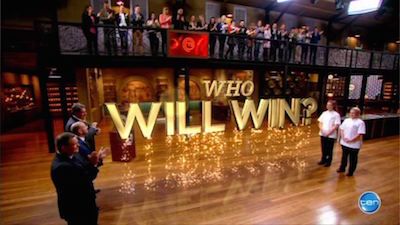 #6 - Grand Final Part 2
Season 7 - Episode 62
Tune in as the winner of MasterChef Australia 2015 will be crowned. The finalists are competing for a $250,000 prize, a monthly column in Australia's leading premium food magazine 'Delicious' + more!
105 votes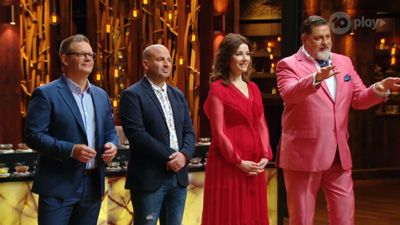 #7 - Elimination Challenge - Condiments & Masterclass 2 with Nigella
Season 11 - Episode 14
The bottom team from the previous challenge are presented with an array of condiments they must identify correctly. The first five to guess incorrectly head into an elimination cook. Plus, a Masterclass with Nigella.
18 votes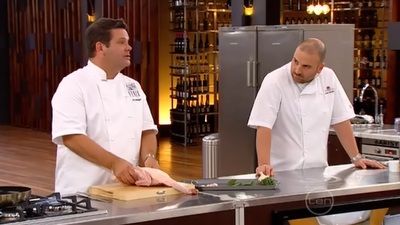 #8 - Masterclass 4
Season 2 - Episode 23
The judges serve up duck two ways and invite guest chef Kumar Mahadevan to cook a spicy prawn curry. Justin North also helps the contestants make crackling pork.
14 votes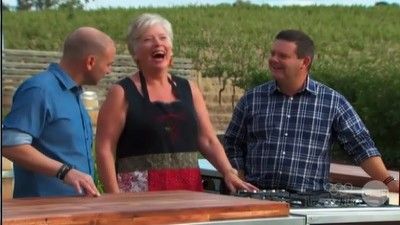 #9 - Masterclass 2
Season 5 - Episode 9
The Barossa Boot Camp comes to an end with a MasterClass featuring great local produce and two of its favourite residents, Maggie Beer and William Wood.
24 votes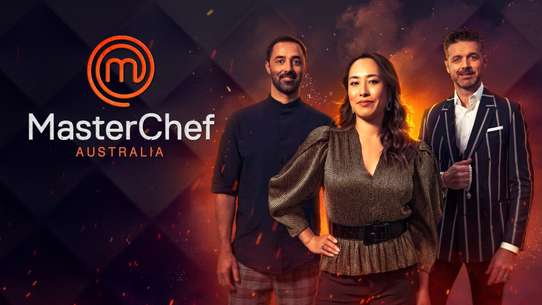 #10 - MasterChef 2014 Semi Final
Season 6 - Episode 59
The stakes are high as the three remaining contestants fight for a place in the finale. Will your favourite amateur cook make it through to the final two?
71 votes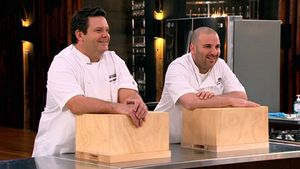 #11 - The Tables Are Turned
Season 1 - Episode 71
Masterclass Reunion - The Top 20 contestants were reunited in the final Masterclass and revealed what they have been up to since leaving the show. Poh and Julie also challenged George and Gary to a Mystery Box Challenge.
21 votes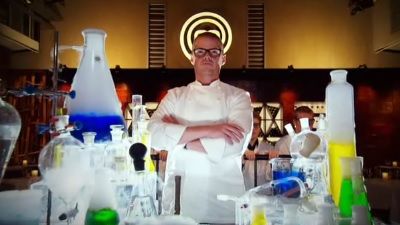 #12 - Masterclass 10
Season 5 - Episode 49
Heston offers a masterclass on how to create perfect scrambled eggs. He also creates a roasted leg of lamb with anchovies and rosemary and demonstrates how to carve for maximum flavour.
19 votes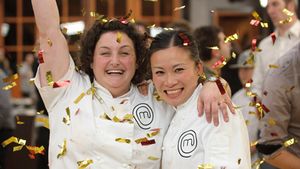 #13 - The Grand Finale
Season 1 - Episode 72
Finale Night - Poh and Julie competed against each other in three rounds consisting of a Taste Test, an Invention Test and a Pressure Test. Points would be earned for each test, with the winner decided based on the final tally after the three tests.
32 votes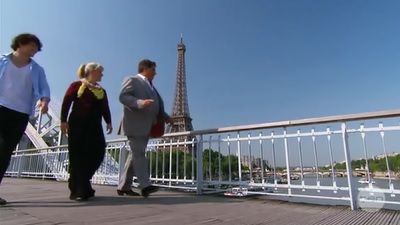 #14 - Masterclass 11
Season 5 - Episode 54
The two lucky contestants who won Sunday night's challenge are flown first class to Paris where Matt Preston shows them some of his favourite places to eat.
20 votes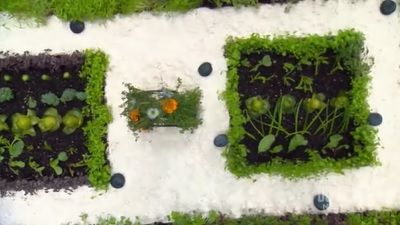 #15 - Heston Blumenthal Week Day 3: Medieval Knights Feast
Season 5 - Episode 47
The teams have two and a half hours to create a Heston-esque medieval feast for ten noble knights and the judges.
40 votes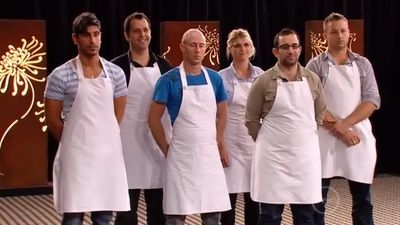 #16 - Return Elimination Challenge 2
Season 2 - Episode 61
Devon, Courtney, Philip, Jimmy, Jake and Peter competed in the final round for one of 3 spots back in the competition. They were faced with an Invention Test, with the freedom to choose from an extensive range of ingredients. In a twist, it was the Top 7 contestants who were unknowingly deciding their fate; judging the six dishes under the pretence of learning how to critique a dish. The seven plus Matt Preston were unanimous in their decision.
24 votes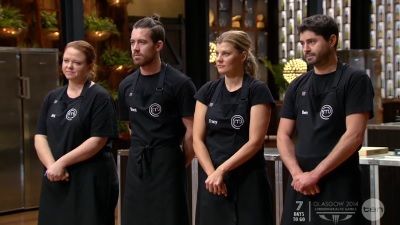 #17 - Sudden Death Elimination Challenge
Season 6 - Episode 53
Four contestants face off in a sudden death elimination challenge? and then an incredible Masterclass from Heston.
46 votes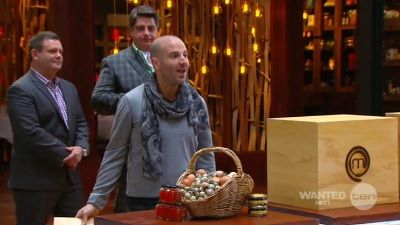 #18 - Heston Blumenthal Week Day 2: Cook Against Heston Immunity
Season 5 - Episode 46
The three winning contestants are given just 90 minutes to cook either an entrée, main or dessert while Heston has to cook all three courses in the same time. There is a twist in the challenge though.
47 votes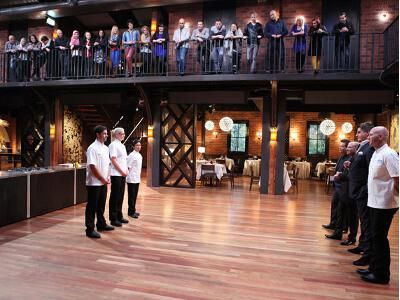 #19 - Grand Final
Season 4 - Episode 70
It all comes down to this. The MasterChef finale. The final three are hoping they have saved their best for last, as they step into the MasterChef kitchen for the last time.
23 votes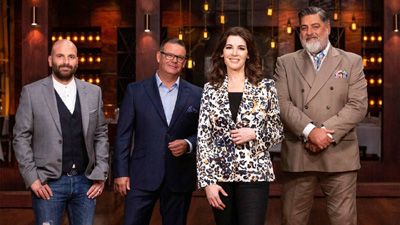 #20 - Nigella's Mystery Box Challenge & Team Relay Invention Test
Season 11 - Episode 10
It's Nigella Week. MasterChef favourite Nigella Lawson sets the mystery box ingredients. Whoever cooks the best dish heads into immunity, but the rest must compete in a relay invention test.
36 votes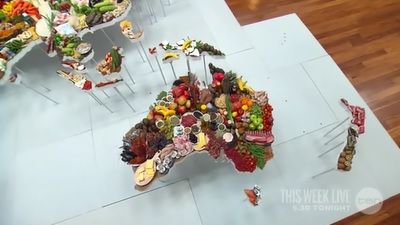 #21 - World Food Week Day 4: Qantas World Map of Food
Season 5 - Episode 53
The contestants find themselves standing in front of the Qantas World Map of Food. They then have to create dishes from various regions of the world.
50 votes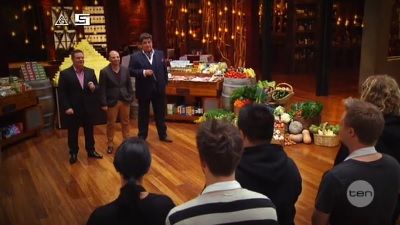 #22 - Immunity Week Day 4: Butter Invention Test
Season 5 - Episode 38
With just four pairs left vying for an elimination pin and in an invention test each couple has to create a sweet and a savoury dish.
39 votes
#23 - Masterclass 6
Season 2 - Episode 35
Gary and George showed the contestants how to make the perfect pizza, while Gary also served up an English rice pudding, and George cooked up some chicken oysters with homous and fatoush.
13 votes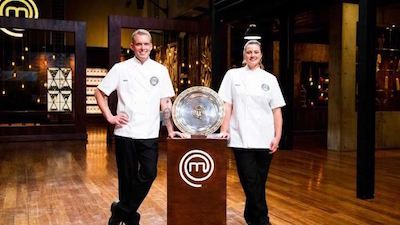 #24 - MasterChef 2016 Grand Finale
Season 8 - Episode 63
Grand Finale. Who will be crowned the winner of MasterChef Australia 2016? The finalists are competing for a $250,000 cash prize & a column in Australia's leading premium food magazine, Delicious.
177 votes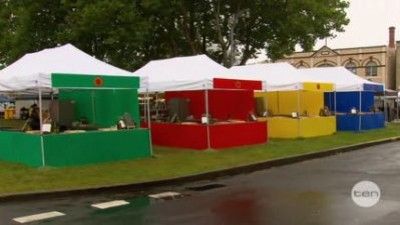 #25 - Market Stall Competition
Season 4 - Episode 26
The contestants arrive in Tasmania for a market stall competition, where they are divided into four teams. The teams must run their own take away market stall and create their own unique dish.
24 votes