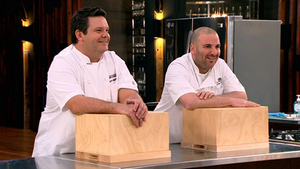 #1 - The Tables Are Turned 8.90
Season 1 - Episode 71
Masterclass Reunion - The Top 20 contestants were reunited in the final Masterclass and revealed what they have been up to since leaving the show. Poh and Julie also challenged George and Gary to a Mystery Box Challenge.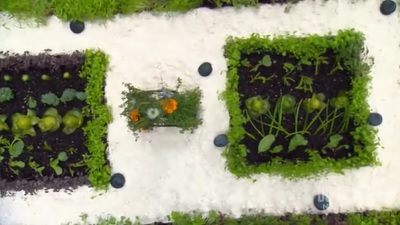 #2 - Heston Blumenthal Week Day 3: Medieval Knights Feast 8.63
Season 5 - Episode 47
The teams have two and a half hours to create a Heston-esque medieval feast for ten noble knights and the judges.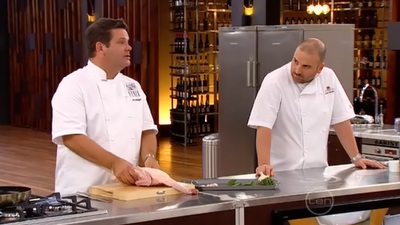 #3 - Masterclass 4 8.60
Season 2 - Episode 23
The judges serve up duck two ways and invite guest chef Kumar Mahadevan to cook a spicy prawn curry. Justin North also helps the contestants make crackling pork.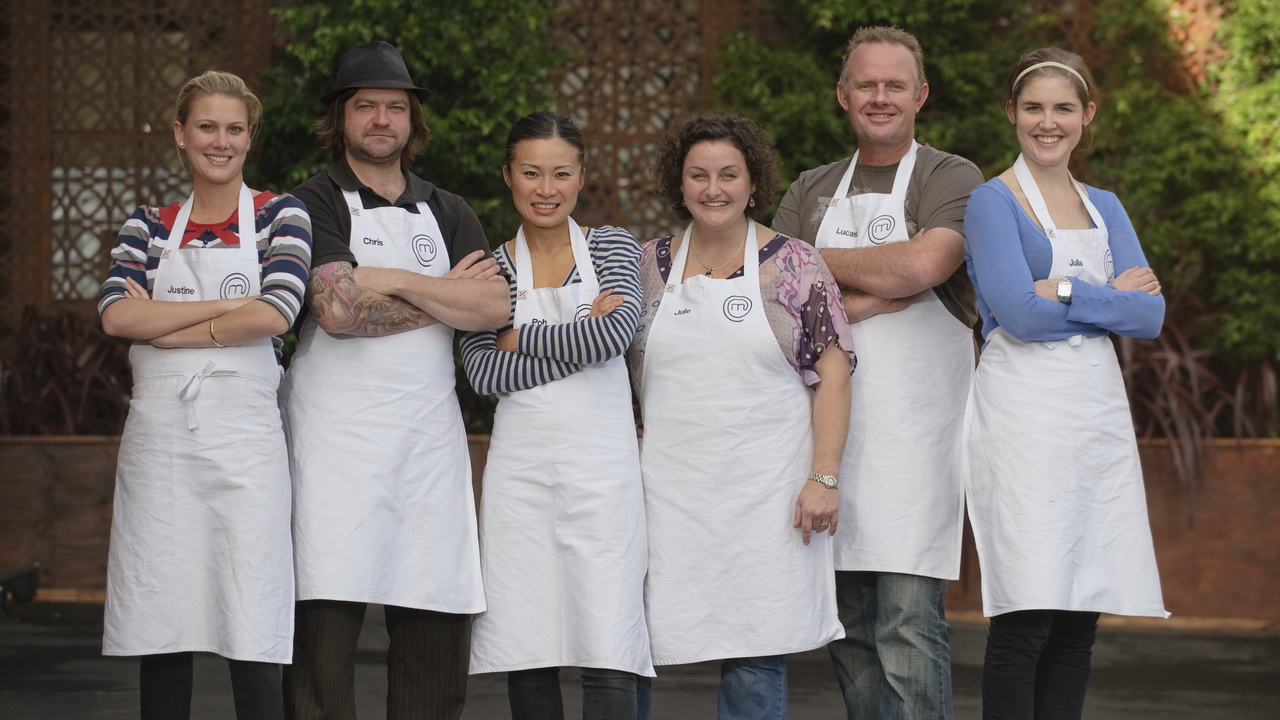 #4 - MasterChef 2014 Finale 8.58
Season 6 - Episode 60
The massive finale will be played out in a culinary duel over three rounds with the chance to win $250,000 and prizes to change their lives forever. Who will be Australia's MasterChef for 2014?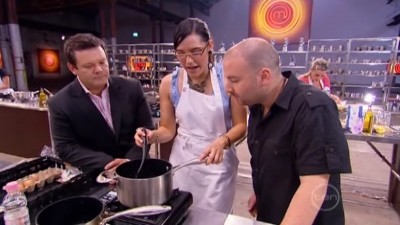 #5 - Signature Dish 8.56
Season 2 - Episode 2
The remaining contestants were asked to prepare their signature dish. In a first for MasterChef Australia the contestants did the judging, with the men voting for their favourite dish from the women, and vice versa. The top 7 vote-getters (4 women, 3 men) were then put into a beef wellington pressure test, with the best man and woman progressing directly to the top 24. The winners, Claire and Jimmy, were the first pair to advance to the Top 24.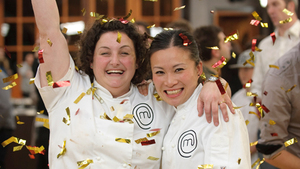 #6 - The Grand Finale 8.56
Season 1 - Episode 72
Finale Night - Poh and Julie competed against each other in three rounds consisting of a Taste Test, an Invention Test and a Pressure Test. Points would be earned for each test, with the winner decided based on the final tally after the three tests.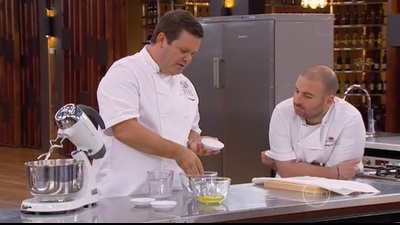 #7 - Masterclass 6 8.56
Season 2 - Episode 35
Gary and George showed the contestants how to make the perfect pizza, while Gary also served up an English rice pudding, and George cooked up some chicken oysters with homous and fatoush.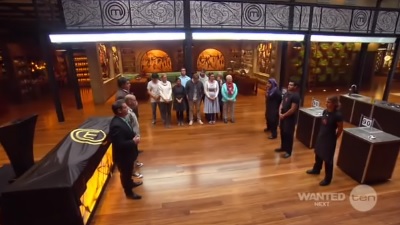 #8 - Fast Food Week Day 2: Auction Elimination 8.53
Season 5 - Episode 31
The elimination challenge sees the contestants having to bid against each other for the items they want to cook with in an auction, and instead of money, they'll bid with minutes.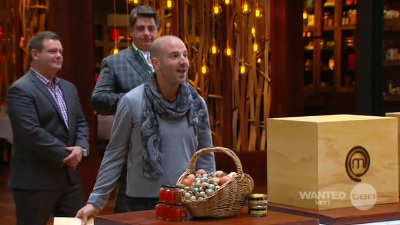 #9 - Heston Blumenthal Week Day 2: Cook Against Heston Immunity 8.53
Season 5 - Episode 46
The three winning contestants are given just 90 minutes to cook either an entrée, main or dessert while Heston has to cook all three courses in the same time. There is a twist in the challenge though.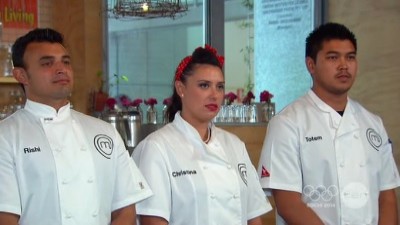 #10 - Wild West Week Day 4: Elimination - The Green House 8.52
Season 5 - Episode 23
During the the Wild West Week elimination challenge, three contestants battle it out at Matt Stone's restaurant, The Green House.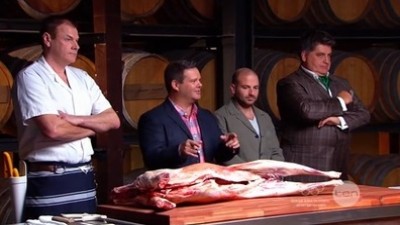 #11 - Barossa Boot Camp Day 1: Break Down a Lamb 8.52
Season 5 - Episode 5
The girls-versus-boys themed challenge continues and they find themselves in the picturesque Barossa Valley instead of the Masterchef kitchen.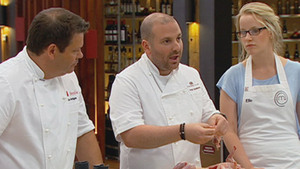 #12 - Masterclass 8.51
Season 3 - Episode 18
Tonight, Gary and George give the contestants a MasterClass on the art of cooking rabbit. Later, Gary whips up a modern take on the classic Shepherd's Pie.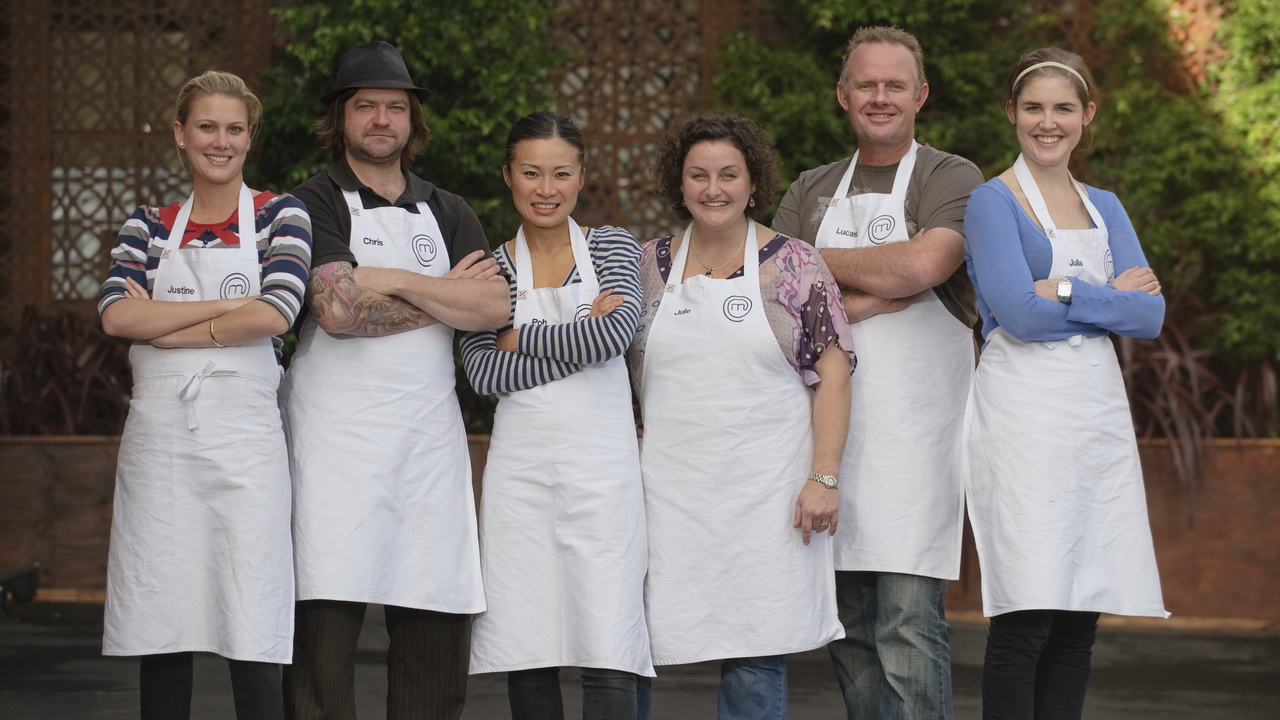 #13 - Pressure Test 8.48
Season 6 - Episode 58
Three contestants must cook off in an elimination pressure test with one leaving forever. Also, the contestants sit the final MasterClass, joined by special guest chefs Curtis Stone and Kylie Kwong.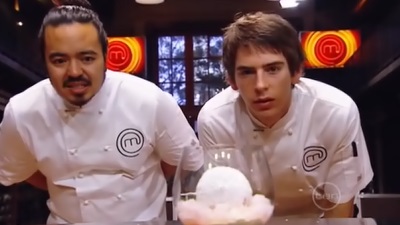 #14 - Grand Final - Welcome Masterchef 2010 8.47
Season 2 - Episode 84
Adam and Callum faced three rounds in the finale, worth 100 points in total. The first round involves basic skills tests. The second round is an invention test. The final round is a pressure test, cooking a Peter Gilmore dessert.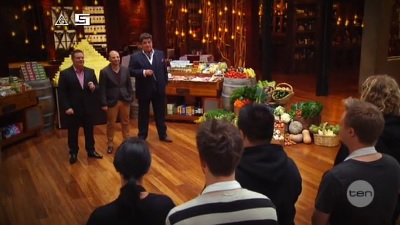 #15 - Immunity Week Day 4: Butter Invention Test 8.47
Season 5 - Episode 38
With just four pairs left vying for an elimination pin and in an invention test each couple has to create a sweet and a savoury dish.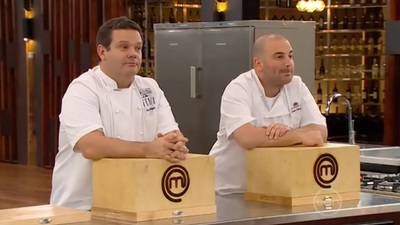 #16 - Finals Week - Day 6 - Final Masterclass 8.44
Season 2 - Episode 83
Callum and Adam each spent time with a chef, from the markets to service, with Justin North and Peter Kuruvita. The top 24 contestants returned to the MasterChef kitchen for the last MasterClass. Alvin showed how to make his Drunken Chicken with Bruised Cucumber Salad and Fiona demonstrated her Chocolate Ganache Tart with Lavender Cream and Fresh Raspberries. Gary and George then felt the pressure in their own mystery box challenge.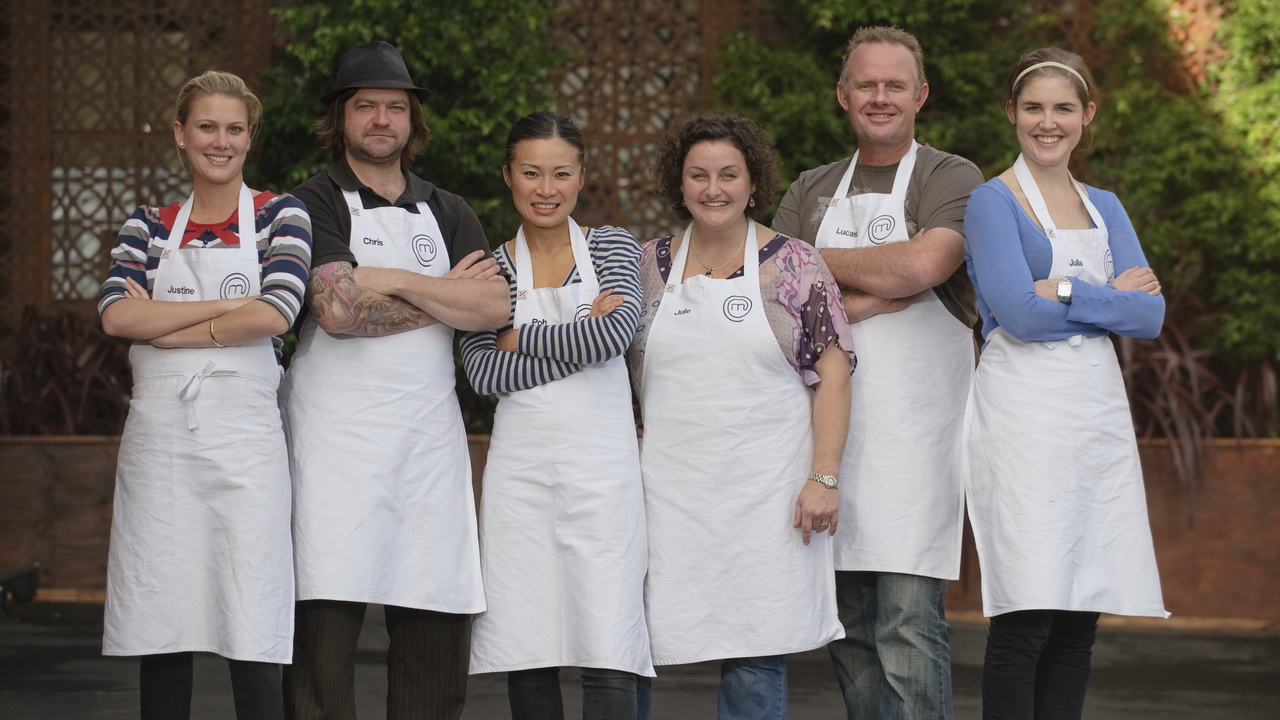 #17 - MasterChef 2014 Semi Final 8.44
Season 6 - Episode 59
The stakes are high as the three remaining contestants fight for a place in the finale. Will your favourite amateur cook make it through to the final two?
#18 - Grandfinal 8.43
Season 5 - Episode 65
The finalists battle it out to secure the $100,000 cash prize, an Alfa Romeo Giulietta, a cookbook deal with New Holland and access to Australia's best kitchens.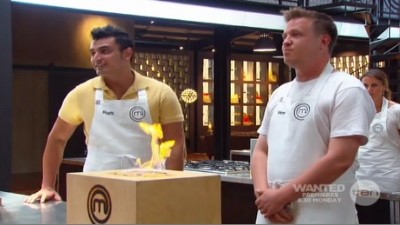 #19 - Heaven and Hell Week Day 1: Mystery Box 8.41
Season 5 - Episode 25
This week's Mystery box challenge pushes the remaining 14 contestants to their limits.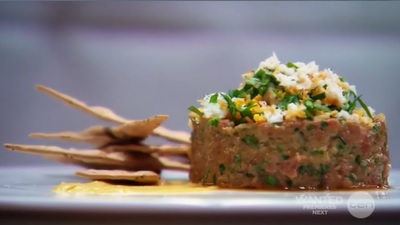 #20 - Heaven and Hell Week Day 2: Elimination Challenge 8.41
Season 5 - Episode 26
Four contestants face the elimination challenge and are joined Ian Curley. The two of them who create the two worst dishes then have to battle it out in round two and one of them will be eliminated from the competition.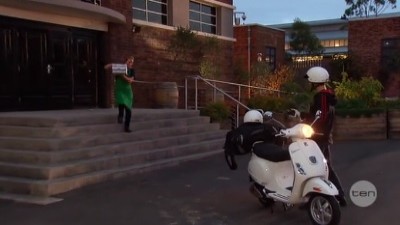 #21 - Italian Week Day 3: Battle of the Pizza 8.40
Season 5 - Episode 17
The 18 remaining contestants are put into two teams for a supreme Battle of the Pizzas. Each of the teams needs to come up with a menu of four pizzas to feed 150 hungry diners.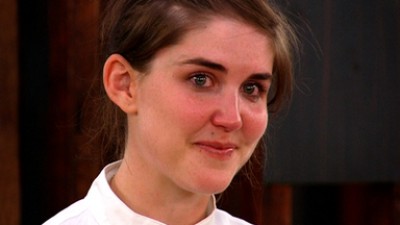 #22 - Julia and the Duck 8.40
Season 1 - Episode 20
The MasterChef contestant takes on the celebrity chef at his own game.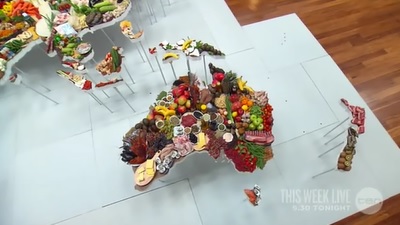 #23 - World Food Week Day 4: Qantas World Map of Food 8.39
Season 5 - Episode 53
The contestants find themselves standing in front of the Qantas World Map of Food. They then have to create dishes from various regions of the world.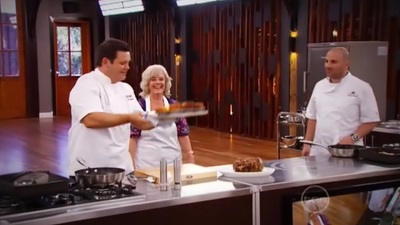 #24 - Masterclass 2 8.38
Season 2 - Episode 11
The judges share their own food memories in this week's MasterClass. A good old English Sunday Roast was Gary's dish of the day while George cooked up lasagne with a twist.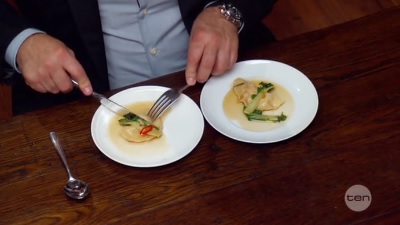 #25 - Immunity Week Day 2: Identical Dishes 8.37
Season 5 - Episode 36
The pairs in the immunity challenge are given free rein to create whatever they like but they must make two identical dishes