The Best Episodes of Iron Chef
Last Updated: Nov 21, 2018
Iron Chef is an innovative cooking competition from Japan. Originally produced by Fuji TV, Iron Chef combined the excitement of a one on one sports competition with gourmet cooking. The title Iron Chefcomes from the original Japanese title, Ironmen of Cooking. This innovative game show was always popular in its native Japan, but it found international success when the Food Network bought the series and began airing English dubbed episodes. It became a cult classic as viewers were treated to exotic ingredients and innovative cooking techniques. No expense was spared. Chefs seemed to have almost limitless supplies of the most exotic and expensive gourmet ingredients. The competition is hosted by Chairman Kaga, an over-the-top master of ceremonies. He introduced a "secret ingredient" that the challenger and the chosen Iron Chef had to incorporate into every dish. Originally, the program was 30 minutes long, but it was soon expanded to an hour format. Each chef presented his/her dishes to a panel of 3-4 judges who rated the dishes to crown a winner. All of the competitions occurred in a specially designed "kitchen stadium". The New York Times once described Iron Chef as "kamikaze cooking". Iron Chefs and their competitors became celebrities in their own right. Storylines developed between groups determined to defeat the Iron Chefs. The show was so successful in English speaking countries that several spin-offs, specials, and updated versions were produced.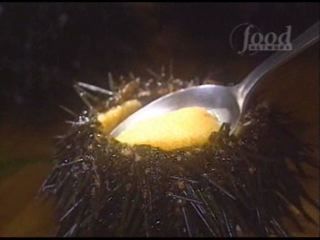 #1 - Sakai vs Yuji Wakiya (Sea Urchin)
Season 2 - Episode 23
Sea Urchin provides a young chef the chance to revolutionalize Chinese cooking. Judges: Tamio Kageyama (Novelist), Mayuko Takata (Actress), Masaaki Hirano (Rosanjin Scholar)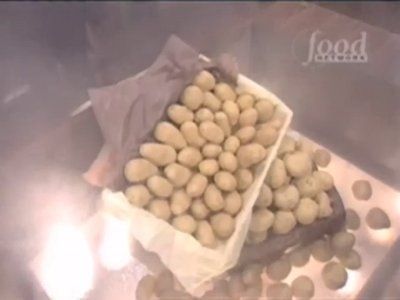 #2 - Chen vs Katsuyo Kobayashi (Potato)
Season 2 - Episode 32
Chen faces the second female chef in kitchen stadium. She is a television icon to many Japanese housewives. Both chefs enjoy fame. One's an Iron Chef, the other hosts a popular cooking show. Spuds will fly in battle potato.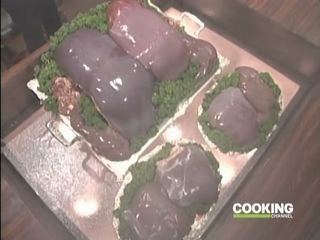 #3 - Chen vs Lee Myong Suk (Liver)
Season 3 - Episode 18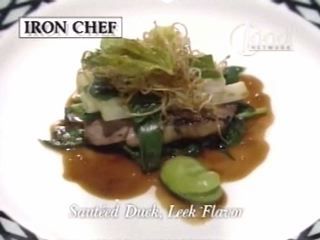 #4 - Sakai vs Masatoshi Kimura (Duck)
Season 2 - Episode 19
Hot-flame Chinese cuisine is the challenger's specialty. Judges: Yasushi Akimoto (Music Producer), Mayuko Takata (Actress), Masaaki Hirano (Rosanjin Scholar)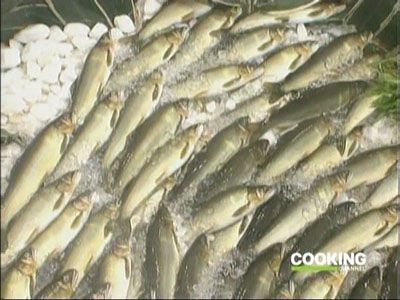 #5 - Morimoto vs Kenichi Miyanaga (Sweetfish)
Season 6 - Episode 21
Former Iron Chef Michiba decides that Morimoto needs some helpfinding his feet in Kitchen Stadium, so he recruits his number one sous chef from his own days in Kitchen Stadium. Kenichi Miyanaga knows the Stadium well. Can the new Iron Chef prove his worth?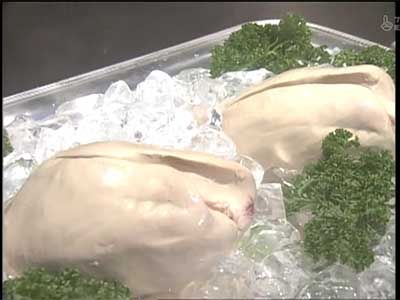 #7 - Michiba vs Kobayakawa Yousei (Foie Gras)
Season 1 - Episode 2
The theme of the preliminary battle is Omurice. The main battle features Yousei Kobayakawa vs Rokusaburo Michiba. How will a traditional Japanese chef like Michiba handle a very non-Japanese ingredient? Like a master. Even though it is his debut battle, look for the Michiba staples: the written menu and his Inochi no Dashi (aka Broth of Vigor).
Buy on iTunes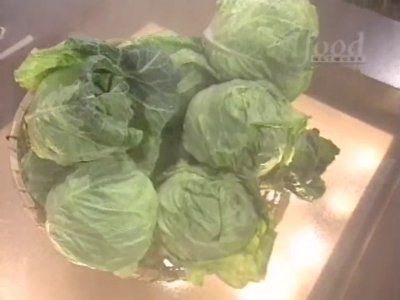 #8 - Chen vs Hiromi Yamada (Cabbage)
Season 2 - Episode 17
Italian chef Hiromi was a legend. After beset by personal tragedy and financial ruin, he seeks redemption in Kitchen Stadium. Judges: Shinichiro Kurimoto (Politician), Mayuko Takata (Actress), Masaaki Hirano (Rosanjin Scholar)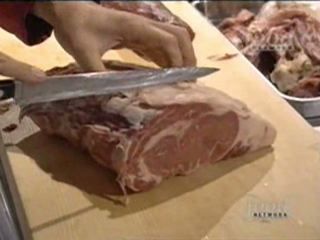 #9 - Sakai vs Mitsuru Saito (Beef)
Season 2 - Episode 29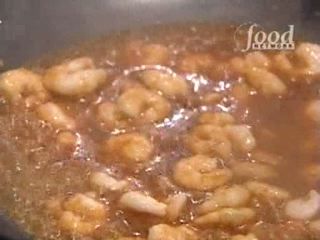 #10 - Chen vs Takashi Saito (Prawn)
Season 2 - Episode 38
Chen must face a man who was his father's trusted apprentice. When they both prepare his father's signature dish, who will win?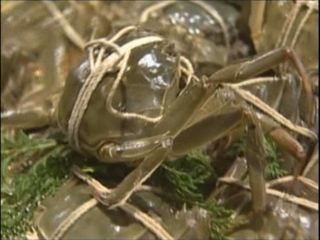 #11 - Chen vs Sugita Tadashi (Shanghai Crab)
Season 2 - Episode 44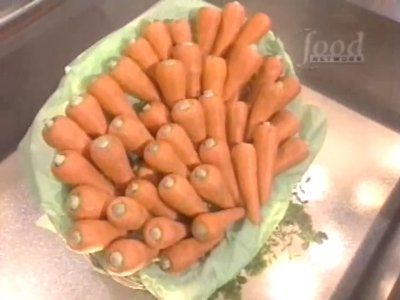 #12 - Chen vs Kiyoshi Takahashi (Carrot)
Season 2 - Episode 20
It's a rematch from the World Chinese Cooking contest. Kiyoshi won 3rd, but Chen won 2nd. This time it's war. Judges: Yasushi Akimoto (Songwriter/Producer), Mayuko Takata (Actress), Asako Kishi (Critic)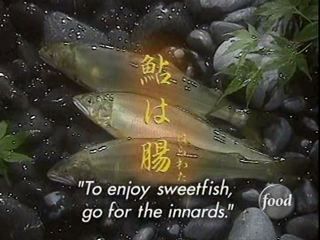 #13 - Michiba vs Katsumi Hanato (Sweetfish)
Season 2 - Episode 22
Kandagawa brings his apprentice to kitchen stadium for a sweetfish battle.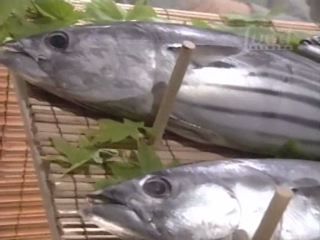 #14 - Sakai vs Hiromi Funatsu (Bonito)
Season 2 - Episode 18
Sakai faces the first sushi master in a fish battle for the ages. Judges: Daijiro Hashimoto (Governor of Kochi), Mai Kitajima (Actress), Masaaki Hirano (Rosanjin Scholar)