The Best Episodes of Knowing Me, Knowing You with Alan Partridge
Last Updated: Nov 8, 2018
Knowing Me, Knowing You with Alan Partridge was a parody of a chat show in which the character of Alan Partridge got his first TV show. It was originally aired as a radio show along the same lines. Most of the guest appearances were parodies of people in real life (obvious references to people and places).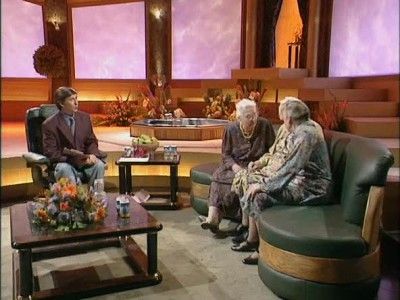 #1 - Episode 3
Season 1 - Episode 3
In this edition, Alan sang a duet with the American singing sensation, Gina Langland. She grossly annoyed him by thinking his name was Alec. He then met the celebrity publicist Laurence Noels. He had just released a book showing photographs of the Royal Family participating in recreational activities. Alan had got video footage of Laurence parking across a disabled parking space, eating mucus from his nose and visiting a dermatologist. Laurence's dermatologist, Clive brought the amount of hair removed from Laurence's back in an average session claiming it was enough to cover twelve young children. Then, Alan met three old women who were athletes in the 1936 Berlin olympic relay race. They slowly walked around a sixth scale reproduction of the stadium in the studio. Alan then got naked and sat in a jacuzzi, eagerly awaiting the dance group, Hot Pants. He was much less eager when they ran into the studio- they were men. They stripped down to their underpants and handcuffed themselves to him.
Writers:
Armando Iannucci

,
Steve Coogan

,
Patrick Marber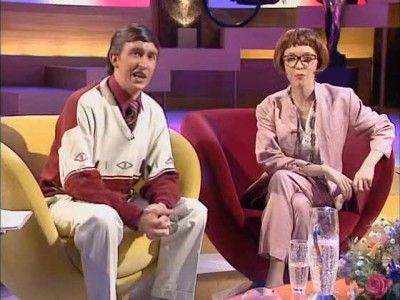 #2 - Episode 4
Season 1 - Episode 4
In this episode, supposedly from Paris, Alan is given a French co-host, Nina Varnier who annoys Alan with her knowledge of the English language and international culture. They both meet the culinary genius, Philippe Lambert who dicusses philosophy with Nina, while Alan samples his hors d'oeuvres, including a vol-au-vent containing a bulls testicle, which Alan spat into a napkin after realising what it was. The next guest was Alain Perdrix, the French name for Alan Partridge. He was a HGV driver who had made deliveries to Britain several times. He was puzzled when Alan presented him with a tie and blazer badge combination pack and a painting of a bulldog with frogs legs. Then, the arts group known as Cirque des Clunes gave a vulgar performance depicting sexual intercourse and homicide. They then made Alan out to be flatulent before interrupting his introduction to the next guest repeatedly. Nina explained to them, in French that Alan was out of order.
Writers:
Armando Iannucci

,
Steve Coogan

,
Patrick Marber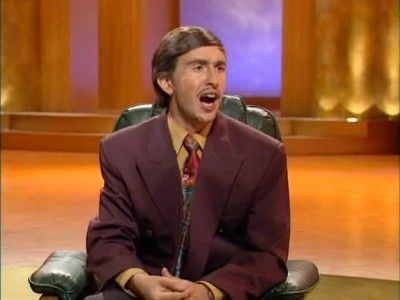 #3 - Episode 5
Season 1 - Episode 5
On this show, Alan was forced to reinstate Glen Ponder after legal action was threatened; he irritated the boxing promoter, Terry Norton, by constantly referring to an incident which involved Terry, during which a man was murdered; he then met the widow and son of another Alan Partridge, whom he presented with a gravestone with the wrong date of birth on it. Terry and the relatives of the dead man were then invited to judge the Miss. Norwich beauty contest, which was fixed so that a girl Alan liked won. After that, a political debate was held discussing the by-election that was due to take place when a sitting MP, Sir Morris Christopher [a nod to Chris Morris] died after choking on scampi. A man from a stupid party, the Bald Brummies against the big footed conspiracy party caused chaos in the studio after he repeatedly interrupted the fellow candidates, causing the Tory candidate to brand him "a bloody shit" and violently attack him.
Writers:
Armando Iannucci

,
Steve Coogan

,
Patrick Marber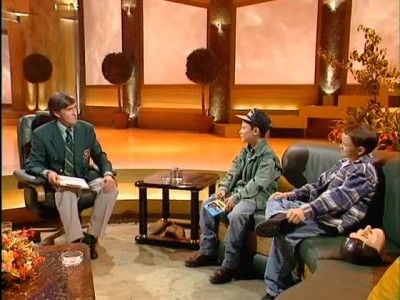 #4 - Episode 6
Season 1 - Episode 6
In this series finale, Alan dances with the Alan Partridge playmates- a group of women wearing skirts, blazers and Alan Partridge masks. He then meets the child actors, Scott and Dean McLean. They are unimpressed by his gifts of a toy car and a mask and his confusement of the term CD-ROM with the name Seedy Ron. He then speaks to the two lesbians who are due to host the show for gays and lesbians to take the slot KMKYWAP was in. He comes up with numerous names for Wanda Harvey and Bridey McMahon before they come up with anagrams. Alan is displeased to find that porn legend is an anagram of Glen Ponder, whereas anal dirgeprat is one of Alan Partridge. Then, the crap comedian Joe Beasley tells some awful jokes with a small monkey puppet. Alan then meets the restaurant critic for the Spectator, Forbes McAllister. Forbes bought a load of Byron memorabilia in an auction because Michael Winner was bidding for it.
Writers:
Patrick Marber

,
Steve Coogan

,
Armando Iannucci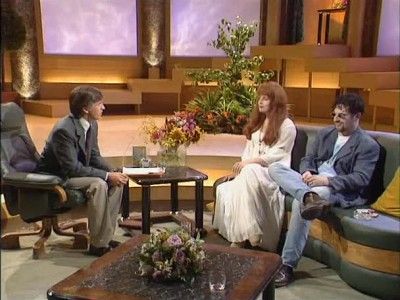 #5 - Episode 2
Season 1 - Episode 2
Alan met the new agony aunt for the soft porn magazine, Playboy. He found her very sexy until he realised that she was a man who had had a sex change. He then met the magician Tony LeMesmer who hypnotised him, making it known that he adored Ursula Andress and would love to have sex with her unless it meant stopping on the hard shoulder of a motorway despite not having a malfunction with his vehicle. Alan also met another Alan Partridge who had a facial tic and worked on a ferry. He also met the Hollywood couple, Tanya Beaumont and Gary Barker who denied their marriage was breaking up. Tanya then revealed that Gary was impotent and broke his sunglasses which were worn by James Dean the day he died. Alan was then strapped to a rotating wheel and had knives hurled at him by Tony LeMesmer.
Writers:
Armando Iannucci

,
Steve Coogan

,
Patrick Marber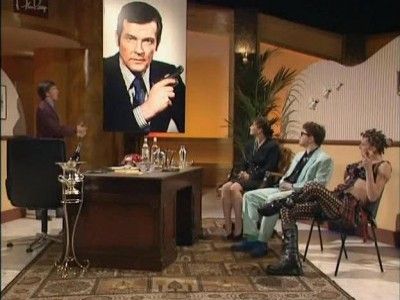 #6 - Episode 1
Season 1 - Episode 1
In this episode, Alan met the boring showjumper Sue Lewis who refused to jump on a horse on the hard studio floor. The horse then defecated on the floor. Alan then spoke to the brash new presenter of the programme ""This is Your Life,"" Keith Hunt. Alan claimed that Roger Moore would appear at the end of the show, but Keith doubted this. As it was Keith's son's birthday that weekend, he was on the show. Alan then presented the boy with tickets for him, his mother and her boyfriend to go to Disneyland which naturally annoyed Keith as he had access to his son that weekend. Then, the singer Shona McGough performed a number which started off sweet and cheerful. The song ended with her screaming "Bloodbath! Bloodbath!" and singing an account of a massacre taking place. Her and her backing band sat down on the sofa and the chairs, and ate pears. Alan then invited Keith, Sue and Shona into a special room where Roger Moore was supposed to appear, but spoke down a crackly phone line to Alan instead.
Writers:
Armando Iannucci

,
Steve Coogan

,
Patrick Marber