The BEST Episodes of Killer Instinct
Every episode ever - ranked by fan votes!
Last Updated: Sep 18, 2021
Note: The working title was "The Gate".Created by Josh Berman ("CSI: Crime Scene Investigation"), The Gate (working title) tells the chilling stories of bizarre crimes committed by San Francisco's most aberrant criminals. The series centers on Detective Graham Hale(Johnny Messner, The O.C.) of the San Francisco Police Department's Deviant Crime Unit. Intense and private, Hale is haunted by personal demons, and he chose this assignment after going AWOL for a year following his partner's death in the line of duty. Hale's new partner is rookie Detective Ava Lyford whose no-nonsense demeanor and by-the-book tenacity hide both her insecurities and her secrets. Unbeknownst to Hale, she has a hidden agenda and it might lead to his downfall. In the course of investigating his cases, Hale works closely with his boss, the likable Lieutenant Matt Cavanaugh (Chi McBride, "Boston Public," "The Terminal"), and with Dr. Francine Kleep, a forensic pathologist in the Coroner's lab and the
Watch Now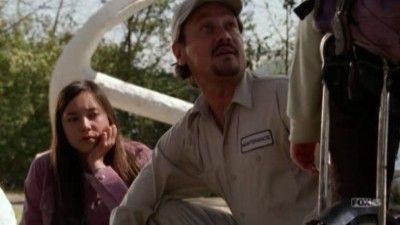 #1 - 13 Going On 30
Season 1 - Episode 3 - Aired Oct 7, 2005
A convicted paedophile is found dead after offering to take a young girl home, he made the mistake of attempting to abuse her. The DCU suspect an adult attacker after a hair sample is found at the crime scene but there is a twist when Jack and Danielle discover that not everything is what it seems.
29 votes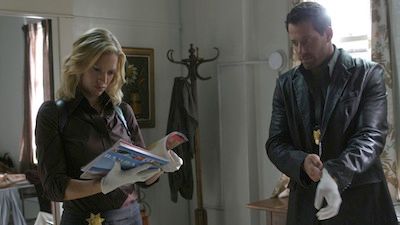 #2 - O Brother, Where Art Thou
Season 1 - Episode 4 - Aired Oct 21, 2005
The squad has difficulty untangling the murders of a pair of twins, because all clues point in the same impossible direction. Meanwhile, Hale is thrown off balance when he becomes responsible for someone besides himself.
28 votes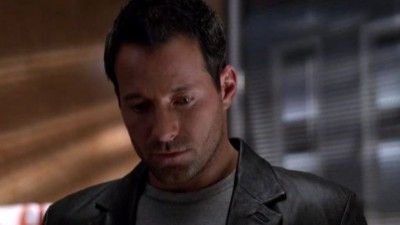 #3 - Who's Your Daddy
Season 1 - Episode 6 - Aired Nov 4, 2005
Jack Hale is reminded of a past he had hoped to forget when a copy-cat murderer forces him to reconnect with the one man he hoped never to see again. Meanwhile, Detective Carter and Lieutenant Cavanaugh are torn between their desire to protect Hale from his demons and letting those demons fuel his determination.
29 votes
Writers:
Charles Grant Craig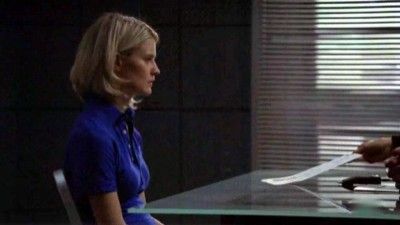 #4 - Forget Me Not?
Season 1 - Episode 8 - Aired Nov 18, 2005
Keeping Detective Jack Hale and Detective Danielle Carter from solving a killing spree is a victim who survived the attack but can't remember anything about it. What the D.C.U. doesn't realize is that the victim holds more in his mind than just the memory of who tried to kill him.
21 votes
Writers: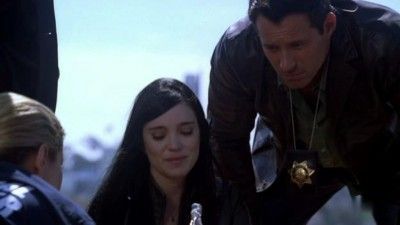 #5 - Pilot
Season 1 - Episode 1 - Aired Sep 23, 2005
Detective Jack Hale took a hiatus from the force when his partner died in the line of duty. Now back at work for the San Francisco Police Department's Deviant Crime Unit, Hale is taking on the bizarre and deviant crimes committed by San Francisco's most aberrant criminals. In his latest case, Hale tries to find an answer for the inexplicable deaths of healthy young women who seem to have died in their sleep. The investigation leads the detective to the lab of a local professor and a realization that makes everyone's skin crawl.
51 votes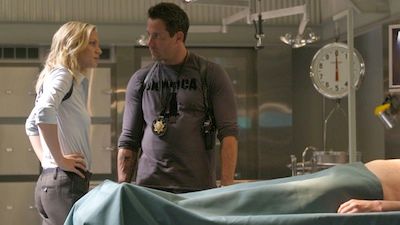 #6 - Die Like an Egyptian
Season 1 - Episode 5 - Aired Oct 28, 2005
Detective Danielle Carter learns more about the definition of a deviant crime, she and Hale continue to forge their relationship as partners, and despite Hale's best efforts, he is beginning to warm to her. Meanwhile, Hale and Carter are thrust into the dark underworld of Egyptian mythology as bizarre crimes involving ancient hieroglyphs and rituals have the D.C.U. on a hunt for one person's quest for the impossible.
27 votes
Writers:
Erin Maher

,
Kay Reindl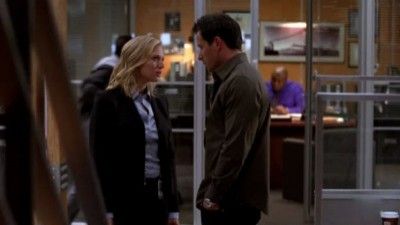 #7 - Game Over
Season 1 - Episode 7 - Aired Nov 11, 2005
When Lt. Ray Cavanaugh is faced with the possibility that he convicted the wrong person for a crime, he and his team are thrust into the obsessive world of gaming and the deviant way in which players are reenacting murder scenes from their favorite video games.
19 votes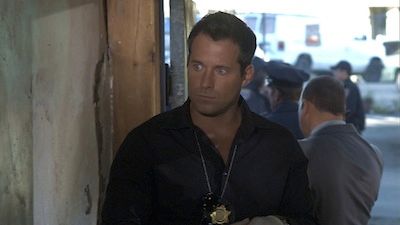 #8 - Five Easy Pieces
Season 1 - Episode 2 - Aired Sep 30, 2005
Detective Jack Hale meets his "real" partner, Detective Danielle Carter, after learning Lyford was a plant by Lt. Cavanaugh to ensure he was ready to return to the toughest unit of the S.F.P.D. While Hale is getting to know and trust his new rookie partner, he and Carter must contend with a murderer who seems to be taking back the life-saving gifts from organ donor recipients. Not only are they in a race against time to stop this bizarre pattern of murders, but they also are beginning to realize that the motives for a crime can expose the monsters that may lurk just beneath the surface of all of us.
34 votes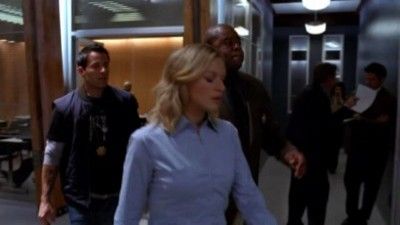 #9 - She's the Bomb
Season 1 - Episode 10 - Aired Feb 9, 2006
Whilst at a wedding, Carter witnesses the first in a chain of deaths that confuse the Deviant Crime Unit and the bomb squad. As little evidence for the cause of deaths is left at the scenes of the crimes, both departments are stuck for answers. There is a twist when Jack and Carter soon discover that everything was not as it originally seemed.
16 votes
#10 - Shake Rattle & Roll
Season 1 - Episode 9 - Aired Dec 2, 2005
Hale and Carter discover the strange world of earthquake chasers when dead bodies start turning up at Bay Area epicenters (of which there are many). Playing cards, dominoes, checkers and chess pieces are found near the bodies.
24 votes