The BEST Episodes of Herman's Head
Every episode ever - ranked by fan votes!
Last Updated: Sep 19, 2021
Herman Brooks is an aspiring writer working as a fact-checker for a magazine publisher. While dealing with life in the Big Apple, his inner thoughts and feelings are played out by four characters representing: His intellect, his fear, his sensitivity, and his lust. Herman's "outer world" consists of a trivia-trove of a boss, two female co-workers, one mouse-ish and the other a snobbish social-climbing bombshell, and a best friend who's both a successful writer, a sexist pig, and an all-around fun guy. Every episode we get to see Herman get through the many crises in his life with everything going on inside his head.
Watch Now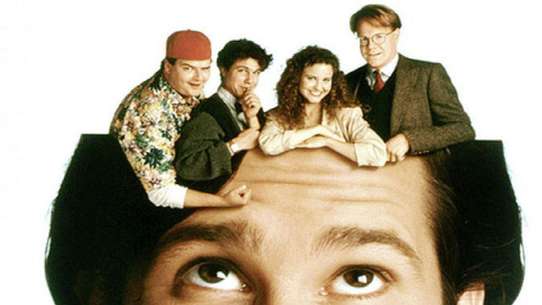 #1 - Stop Me Before I Help Again
Season 2 - Episode 1 - Aired Sep 13, 1992
Herman is sued by a woman he gave CPR to when he accidentally cracked her ribs, while Jay learns to deal with his sexual addiction.
3 votes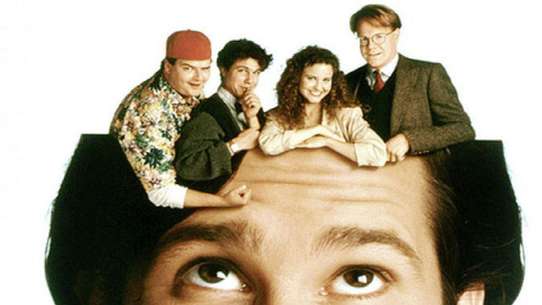 #2 - Sperm 'n' Herman
Season 2 - Episode 2 - Aired Sep 20, 1992
Herman's former girlfriend Rebecca wants to renew their relationship...for the purposes of getting him to help in artificially conceiving a child.
3 votes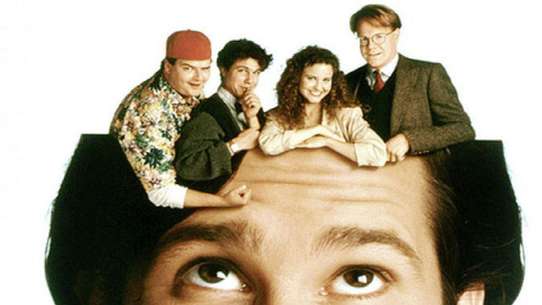 #3 - Intern-al Affairs
Season 2 - Episode 4 - Aired Oct 4, 1992
No good deed goes unpunished for Herman once more when he hires Louise's friend as an office intern, and she turns around and sues him for sexual harassment.
3 votes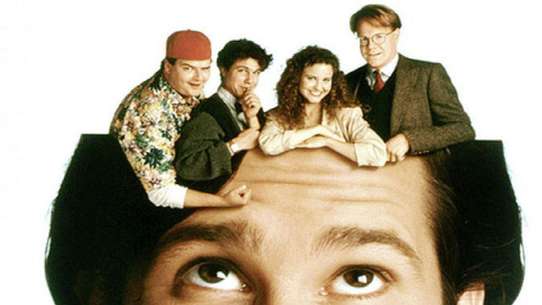 #4 - A Kept Herman
Season 1 - Episode 18 - Aired Feb 16, 1992
Victoria, a powerful female executive at Waterton, wants Herman to become her assistant editor. It soon transpires that Victoria wants Herman for more then that, however.
3 votes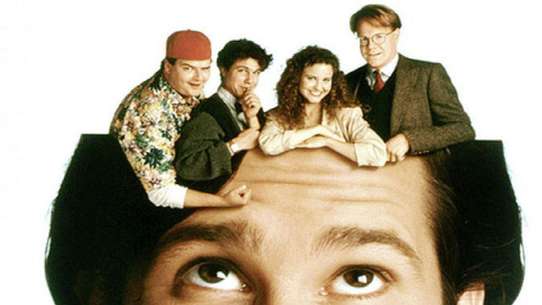 #5 - Anatomy of a Blind Date
Season 2 - Episode 17 - Aired Feb 7, 1993
Still recovering from his break-up with Elizabeth, Herman gets set up on a blind date, while the rest of the gang play poker.
3 votes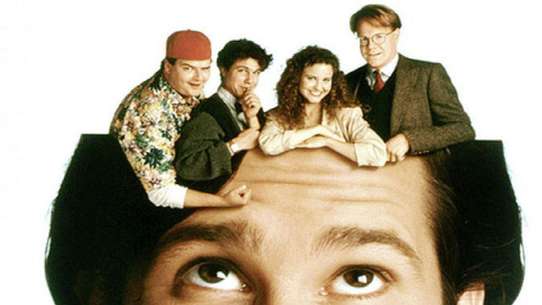 #6 - Pilot
Season 1 - Episode 1 - Aired Sep 8, 1991
Herman's has to decide whether to take advantage of Connie's break-up with Jay to express his own feelings, or provide her with a shoulder to cry on.
5 votes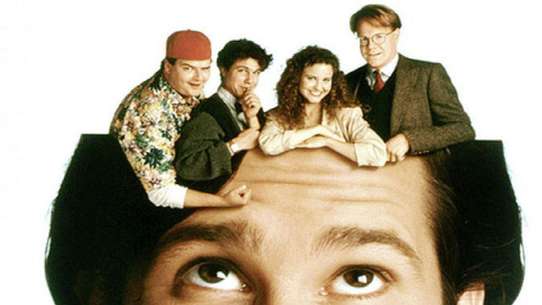 #7 - Lies, Lies, Lies
Season 1 - Episode 2 - Aired Sep 15, 1991
Herman becomes enmeshed in a web of lies of his own making when Meredith, a former classmate turned woman reporter, shows up to do a ""Where are they now?"" story on Herman's less-than-stellar life.
4 votes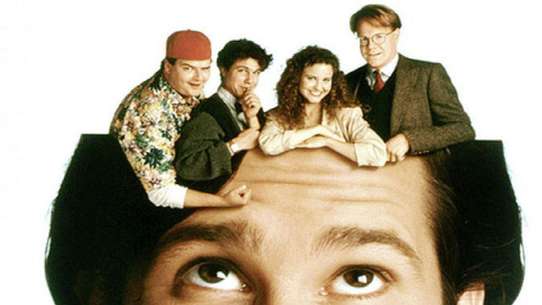 #8 - How to Succeed in Business Without Really Dying
Season 1 - Episode 16 - Aired Jan 19, 1992
Herman goes skydiving with Mr. Crawford and Jay and writes an article about his experience skydiving.
3 votes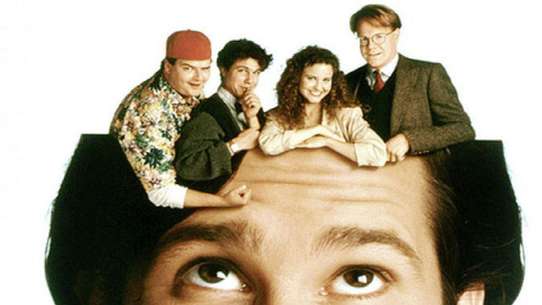 #9 - Hard Times
Season 1 - Episode 17 - Aired Feb 9, 1992
Herman begins dating attractive model Jennifer, but soon begins to question his good fortune.
3 votes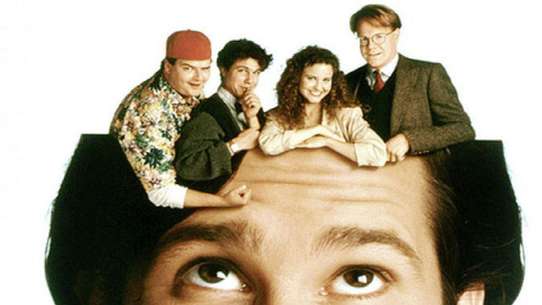 #10 - Feardom of Speech
Season 2 - Episode 12 - Aired Dec 13, 1992
Herman must overcome his fear of public speaking, when he is forced to give a speech on the topic of Research in the 90's, at a company meeting.
3 votes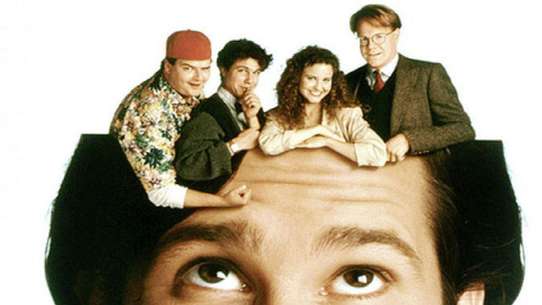 #11 - The Cat's in the Cradle
Season 2 - Episode 21 - Aired Mar 28, 1993
Herman gets a visit from another family member when his his newly retired father visits looking for some company and the chance to rebond with his sun. but Herman doesn't have the time to spend with him.
3 votes
Writers:
Adam Markowitz

,
Bill Frieberger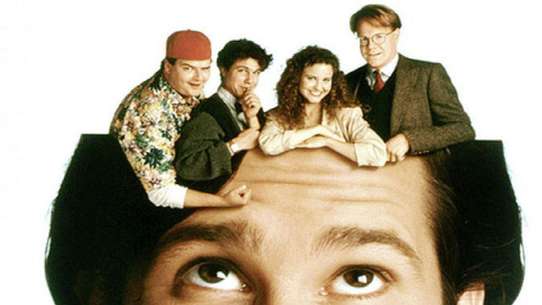 #12 - That's What Friends Aren't For
Season 1 - Episode 14 - Aired Jan 5, 1992
Herman and Jay share an apartment, and then share their feelings in therapy when the arrangement goes awry.
5 votes
Writers:
David Babcock

,
Diane Wilk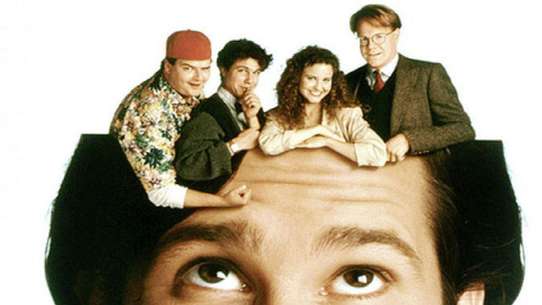 #13 - Fatal Distraction
Season 1 - Episode 5 - Aired Oct 13, 1991
in this play on the movie ""Fatal Attraction,"" Herman has a one-night stand with a woman, Yvonne, who turns out to be more then a little obsessive...
4 votes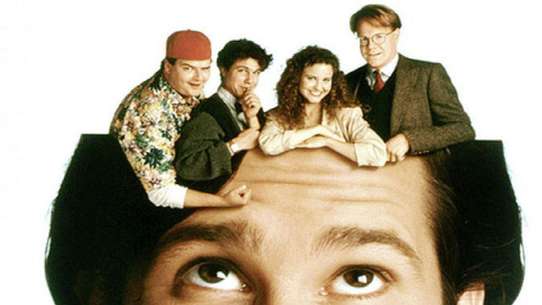 #14 - The Herminator
Season 1 - Episode 6 - Aired Oct 20, 1991
To protect Heddy's honor, Herman punches out an executive VP.
4 votes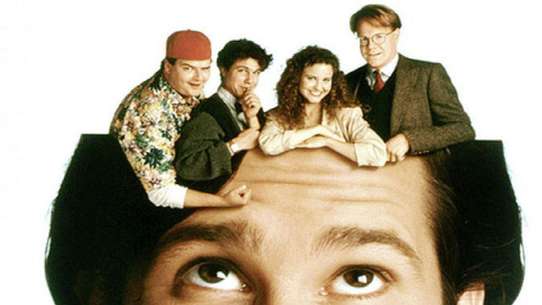 #15 - Babbling Brooks
Season 1 - Episode 9 - Aired Nov 10, 1991
Herman accidentally spills some secrets that his co-workers told him to the others, getting him into trouble with everyone.
4 votes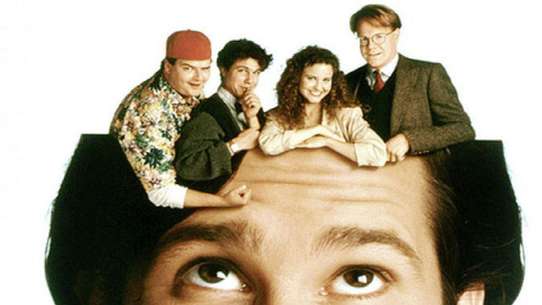 #16 - Fear and Loathing in Manhattan
Season 1 - Episode 13 - Aired Dec 22, 1991
Herman meets famous Pulitzer-winning writer, Russell Boswell, who Herman admires because if his no-holds-barred pursuit of the corrupt. But when Herman becomes involved in Boswell's own not-so-ethical investigation of a Senator, he has second thoughts.
5 votes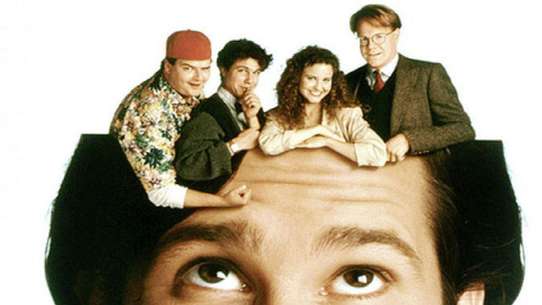 #17 - Days of Wine and Herman
Season 1 - Episode 3 - Aired Sep 22, 1991
During a party for Mr. Bracken, Herman drinks a bit too much and gets in over his...ummm, head when he has to give a speech praising his boss.
4 votes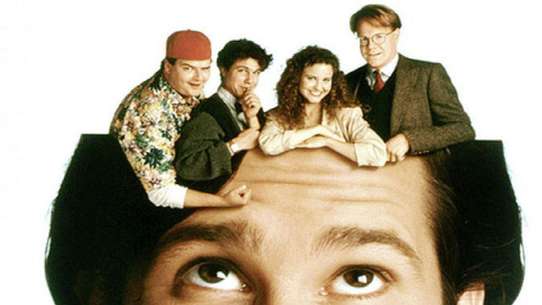 #18 - My Brother, Myself
Season 1 - Episode 7 - Aired Oct 27, 1991
Bracken calls Herman into his office to inform him that he is having a heart attack, and leaves Herman in charge of the office in his absence. Oddly enough Jason Bernard eventually succumbed to a real-life heart attack four years later in 1996. Meanwhile, Herman's brother comes to town and introduces him to his new fiance, who makes a secret pass at Herman.
4 votes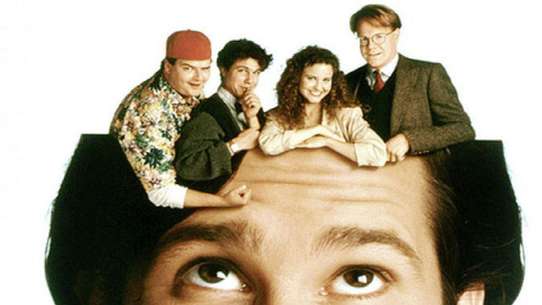 #19 - 9 1/2 Hours
Season 1 - Episode 8 - Aired Nov 3, 1991
While working late to finish a project, Herman eavesdrops on Heddy and her date. After finding out he is married, Heddy turns to Herman for solace. They eventually wind up sleeping together in Bracken's office, but don't know how to handle the affair the next morning.
4 votes
Writers:
Karl Fink

,
Roberto Benabib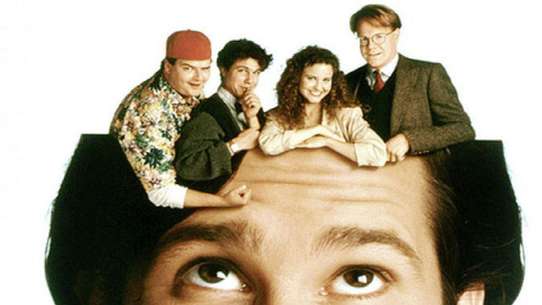 #20 - Bracken's Daughter
Season 1 - Episode 11 - Aired Nov 24, 1991
Mr. Bracken wants Herman to escort his daughter Susan around, but takes a dim view of things when the two become romantically involved.
4 votes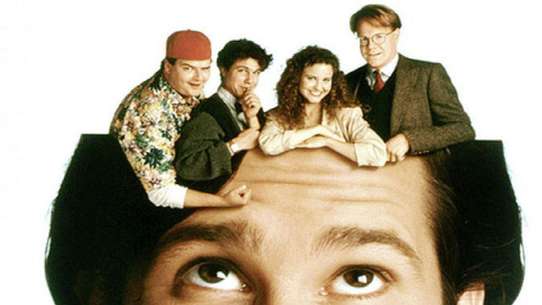 #21 - To Err Is Herman
Season 1 - Episode 15 - Aired Jan 12, 1992
Herman fills out an evaluation form for Mr Bracken which included some negative remarks. After realizing that his evaluation might have serious consequences on Bracken's career, Herman goes about trying to set things right.
4 votes
Writers:
Michael B. Kaplan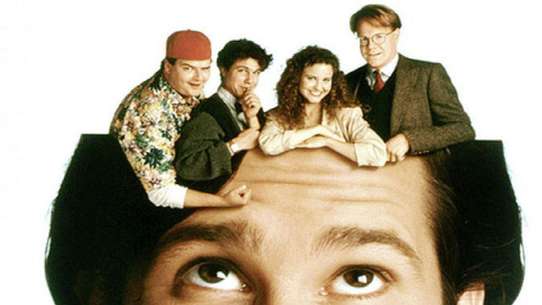 #22 - Isn't It Romantic
Season 1 - Episode 4 - Aired Sep 29, 1991
When Louise's newest relationship goes sour, Herman ends up comforting her and Louise gets the wrong idea - Herman has to figure out a way to let her down gently.
4 votes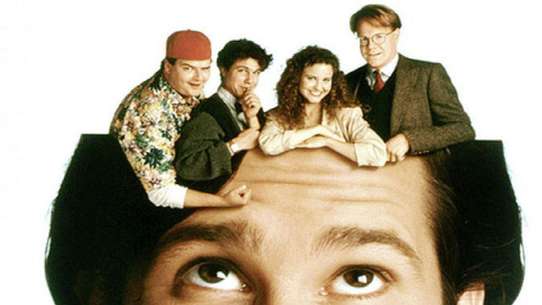 #23 - Herman au Naturel
Season 1 - Episode 19 - Aired Feb 23, 1992
Crawford insists on the research department going to the Bahamas for a self-awareness seminar...which everyone discovers is an all-nude seminar.
3 votes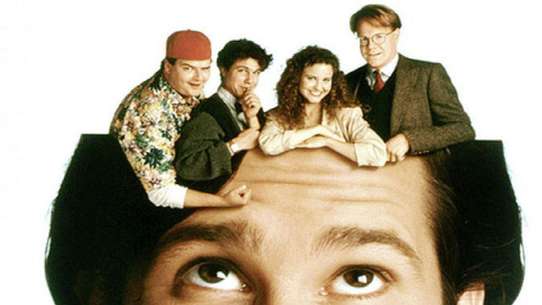 #24 - Sweet Obsessions
Season 1 - Episode 20 - Aired Mar 8, 1992
Herman and the others decide to help Mr. Bracken quit smoking by all resolving to give up one bad habit of their own in a show of team support. Unfortunately, the result is that everyone is going crazy, just in time for a corporate consultant's review of team performance and downsizing.
3 votes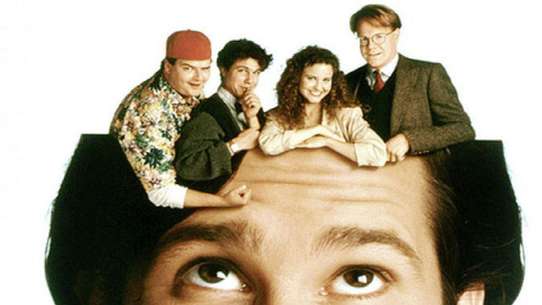 #25 - First Time for Everything
Season 1 - Episode 21 - Aired Mar 22, 1992
Louise decides it's time to lose her virginity, and starts checking out her prospects.
3 votes