The Best Episodes of He Is My Master
A 14-year-old millionaire Yoshitaka received an enormous inheritance as a result of his parents' death in an accident. Later after firing the original maids, he needed to be looked after so he decided to hire new live-in maids. While originally expecting an elderly woman to take the job, two runaway girls, Izumi, 14, and Mitsuki, 13, end up accepting the job as means for a home and income. Another girl, Anna, later becomes a maid as well, and all three live in the mansion with Yoshitaka.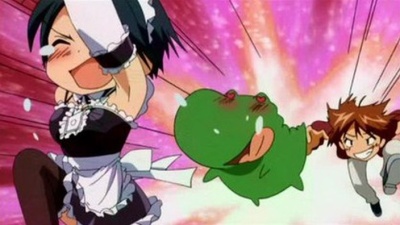 #1 - That Vase, it is 5,000,000...
Season 1 - Episode 2
Yoshitaka convinces the girls to come back inside, then hands them the bill for all the things Pochi and Izumi broke the previous day. Between needing to pay off their debt and needing a place to stay, the girls end up employed by Yoshitaka.
7 votes