The BEST Episodes of Kodocha
Every episode ever - ranked by fan votes!
Last Updated: Aug 27, 2020
Kurata Sana is a frenetic eleven-year-old child actress with an extremely overprotective agent, a mother who is an eccentric award-winning author, and a burning desire to do well in school. However, as much as she wants to be a good student, the antics of the boys in her class make learning impossible, according to Sana anyway. And in her eyes, Hayama Akito is the worst offender of them all. A junior-high war of the sexes ensues, and Sana eventually realizes through the chaos that Hayama may not be the "devil boy" she`s made him up to be.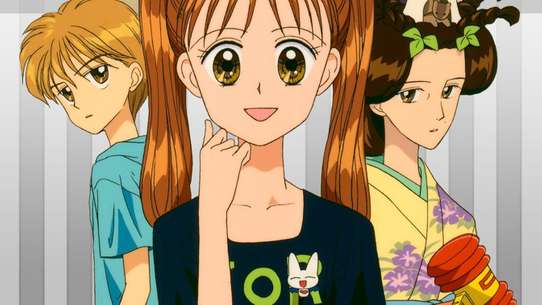 #1 - Where are You Going, Mr. Dark and Gloomy?
Season 1 - Episode 5 - Aired May 3, 1996
Sana gets a glimpse of a family very different from her own, Akito's family. She learns that Akito's mom died giving birth to him and his sister blames him for her death.
1 votes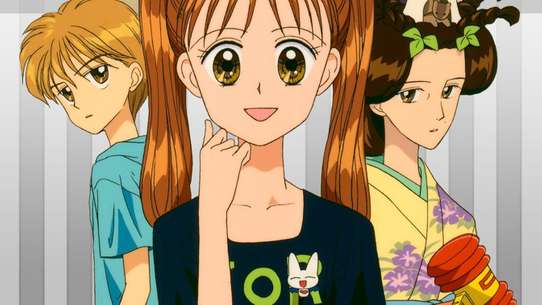 #2 - Crazy Stew Family Crisis
Season 1 - Episode 6 - Aired May 10, 1996
Sana is determined to make an impression with her next job on a TV drama, which is about a family with problems similar to Akito's. She even drags Akito's father home to watch it, only to fail to get the whole family to watch it together when Akito disappears.
1 votes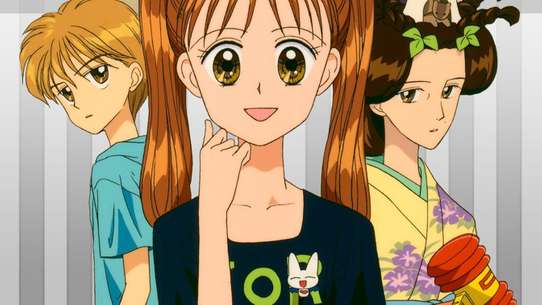 #3 - Two Hungry People Playing Hide and Seek
Season 1 - Episode 18 - Aired Aug 2, 1996
After hearing about Sana's childhood, Akito rushes over there. He barges in and grabs her, heading towards his house. Where, Sana stays the night.
1 votes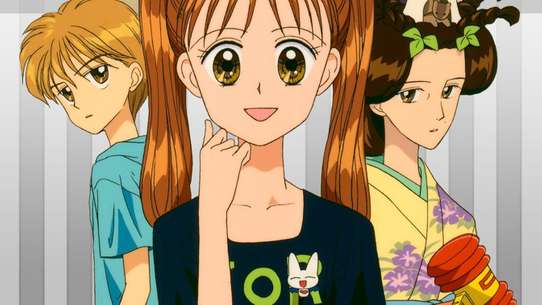 #4 - The Final Scene
Season 1 - Episode 49 - Aired Mar 14, 1997
Takeshi find outs that Sana is actually his daughter. He leaves the hospital to go shoot the drama with Sana. He dies at the end from a chronic disease with Sana in his arms.
1 votes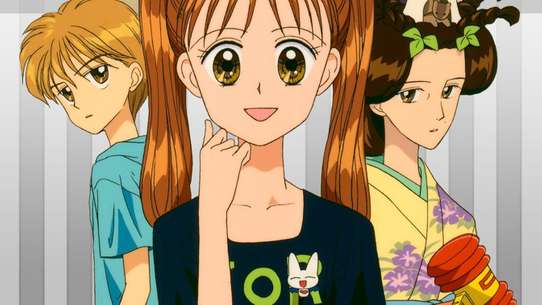 #5 - Through the Tears, Spring Comes
Season 1 - Episode 50 - Aired Mar 21, 1997
Depressed by the death of Takeshi, Sana leaves for the mountains and Akito has to convince her to come home.
1 votes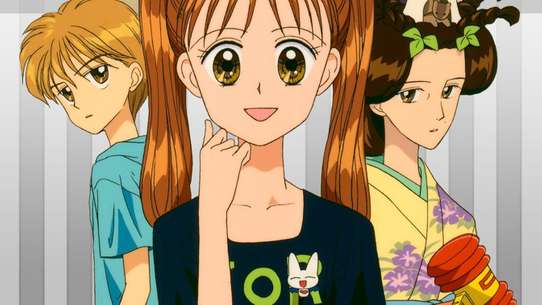 #6 - Love Awakened After Loss
Season 2 - Episode 9 - Aired May 30, 1997
Sana finds out that Akito is going out with her best friend, Fuka. She realizes that she is in love with him, with Asako's help. She then gets her heart broken.
1 votes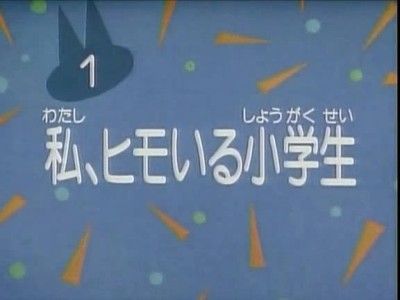 #7 - I'm an Elementary School Student with an Agent
Season 1 - Episode 1 - Aired Apr 5, 1996
Sana Kurata is a sixth grader at Jimbo School, and the star of a variety show. Her class is a mess because of a troublemaker named Akito Hayama. When she tries to defend her teacher, he ignores her, and Sana gets really mad. Out of frustration, Sana complains about Akito on her TV show.
2 votes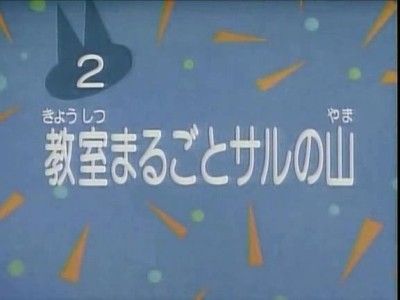 #8 - The Whole Classroom is a Monkey Mountain
Season 1 - Episode 2 - Aired Apr 12, 1996
Sana continues to confront Akito, and the girls in the class join her. Akito's reaction surprises and angers Sana even more. He hurts one of her friends and she slaps him. They confront each other privately and exchange threats.
2 votes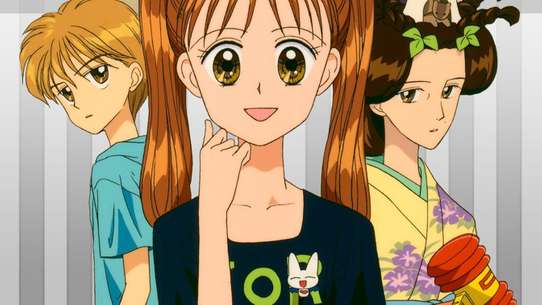 #9 - A Fruit Juice Soaked First Kiss
Season 1 - Episode 8 - Aired May 24, 1996
Sana learns why Rei has been acting so weird. So, she thinks that the field trip will help her forget. Up on the top floors Akito starts feeling sick.
1 votes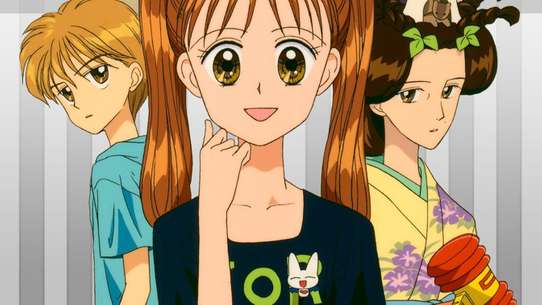 #10 - Double Double Sana's Love Trouble
Season 1 - Episode 9 - Aired May 31, 1996
Sana copes with her surprising first kiss; Asako visits Rei, and Misako summons Akito.
1 votes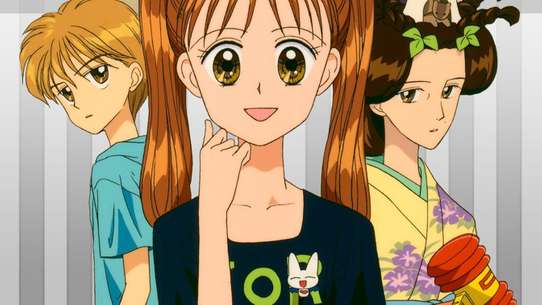 #11 - My Name's Going to Change
Season 1 - Episode 13 - Aired Jun 28, 1996
Tsuyoshi misses school one day, and Akito and Sana get together to help their friend. Tsuoyishi's parents have divorce, and Tsuyoshi's mother needed help moving. Akito does something to bug Sana, when they got close again.
1 votes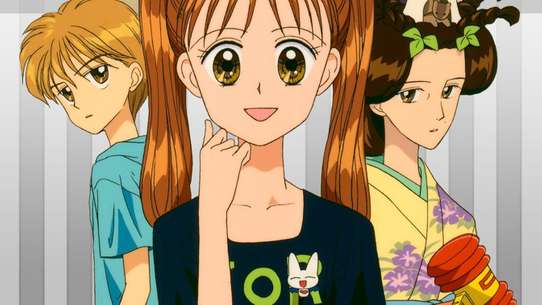 #12 - Mother's Book of Surprises
Season 1 - Episode 17 - Aired Jul 26, 1996
Misako's essay, "My Daughter and I" is released. The book reveals that Sana was found abandoned. Both Akito and Naozumi vie to help Sana through the pressures of intense media attention.
1 votes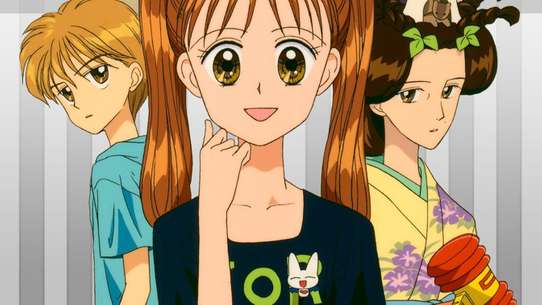 #13 - Karate and Trumpet Compete for a Kiss
Season 1 - Episode 37 - Aired Dec 13, 1996
Akito stresses about trying to buy a gift for Sana, and Sana stresses about a job. Rei's distracted while looking forward to his Christmas Eve date with Asako, and Naozumi challenges Akito. While Sana worry about Naozumi kissing scene for work, but turns out its on the cheek.
1 votes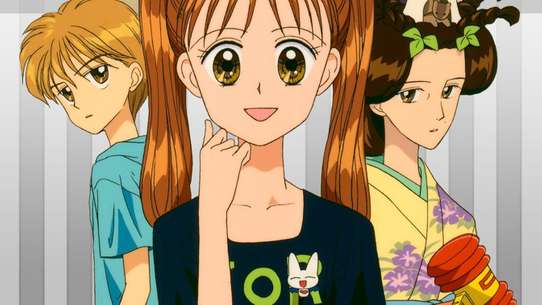 #14 - The Two of Them Finally Bid Goodbye
Season 2 - Episode 14 - Aired Jul 4, 1997
Sana runs away, but Akito catches her. They then finally directly confess their feelings. Fuka, however, overhears the conversation, and runs away. Sana runs after her and tries to convince her that their feelings are in the past.
1 votes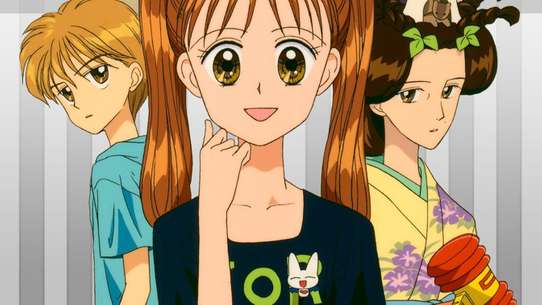 #15 - Kodocha to be Continued, Come Hell or High Water!
Season 2 - Episode 51 - Aired Mar 27, 1998
Sengoku-sensei's evil plot to expel Akito is revealed. Akito says that after he receives his black belt in Karate, he has something to tell Sana. Sana says she does too.
1 votes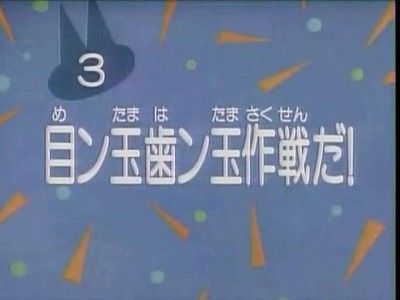 #16 - Operation Eyeball, Toothball
Season 1 - Episode 3 - Aired Apr 19, 1996
Sana learns about Akito's weakness, a fear of heights, and tries to exploit it, but fails to think it through. She challenges Akito to a contest, and ends up losing herself. However, Rei gives her an even better idea: to take an embarrassing picture of Akito as blackmail.
0 votes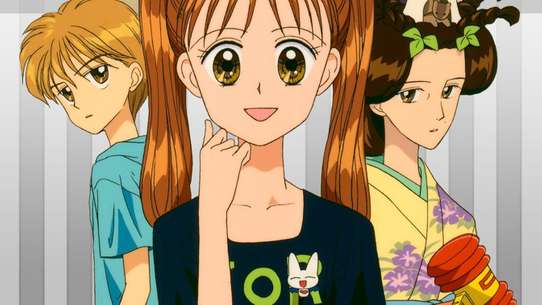 #17 - Lone Wolf, Awooo!
Season 1 - Episode 4 - Aired Apr 26, 1996
Akito has stopped acting up because of the picture, and another boy vies for the "boss monkey" title. They start to brawl, but Sana threatens to release the picture of Akito if he fights back because Sana insists violence is not the answer. In the end, she changes her mind, just a little bit, and allows one punch from Akito, who knocks out the other boy.
0 votes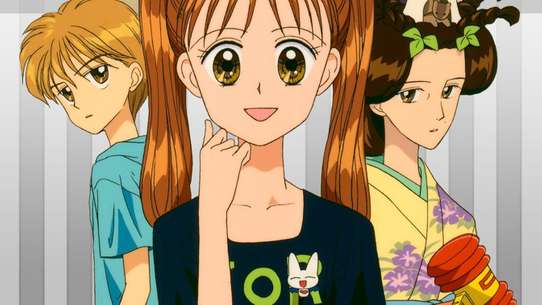 #18 - Asako Kurumi...Rival in Love!
Season 1 - Episode 7 - Aired May 17, 1996
Whenever Sana meets her drama co-star Asako, her manager Rei always disappears. Then, Asako asks Sana to do a "chat" with her, and Sana agrees. Rei tries to get out of driving her by pretending to have a stomach ache, but is found out.
0 votes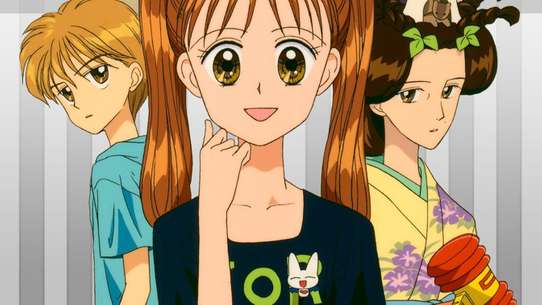 #19 - Love Flew Out the Window Like a Chicken!
Season 1 - Episode 10 - Aired Jun 7, 1996
Sana meets Aono, Tsuyoshi's younger sister. She decides to give Aono a pleasant surprise, to Akito's objections. She finds out Rei is not truly in love with her
0 votes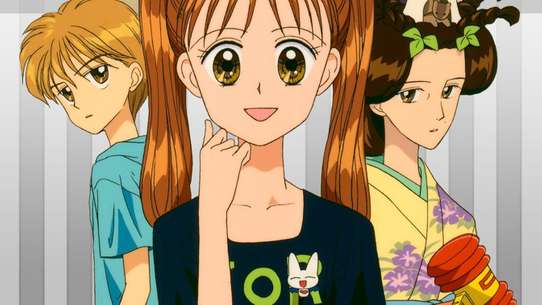 #20 - Mr. Hayama, You're a Real Dad
Season 1 - Episode 11 - Aired Jun 14, 1996
Sana becomes a little more grown-up about Asako and Rei. The Hayama family has a family emergency. Sana gives Akito a Burutcha buzzer.
0 votes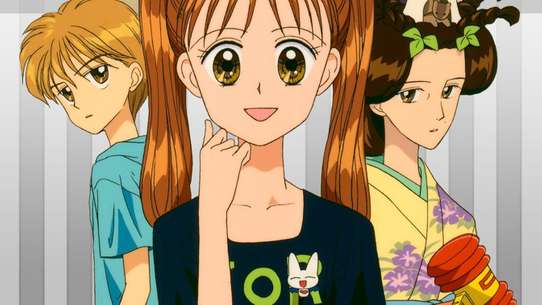 #21 - This Time, Sana is the Lone Wolf
Season 1 - Episode 12 - Aired Jun 21, 1996
After working too hard because her manager, Rei signed her up for many commercials, Sana forgets a promise she made with her friends. Her friends get very mad, and create an outcast of her.
0 votes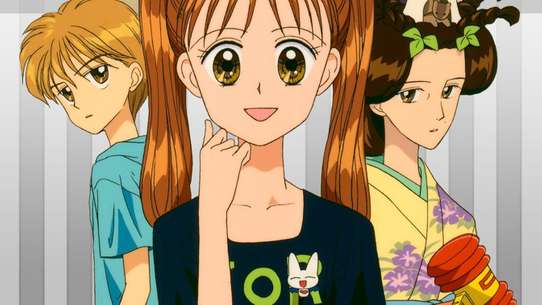 #22 - The Promised Summer, Part One
Season 1 - Episode 14 - Aired Jul 5, 1996
Everyone is excited about a class camping trip. While Sana looks cheerful as usual, Akito notices that she is worried. Sana is worried about the promise she made with her mother, which if fulfilled, might ruin the happy life they had.
0 votes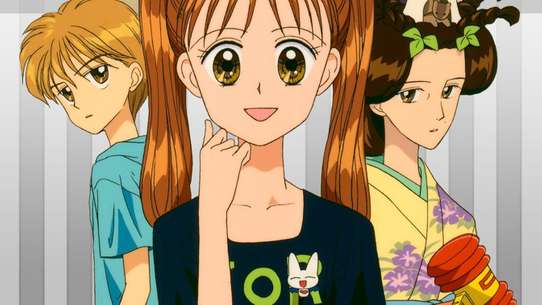 #23 - The Promised Summer, Part Two
Season 1 - Episode 15 - Aired Jul 12, 1996
Sana returns from the class trip, and learns that her next job will be a commercial with popular actor, Naozumi Kamura.
0 votes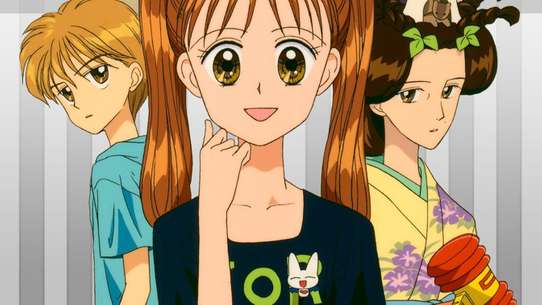 #24 - Two Pounding Hearts
Season 1 - Episode 16 - Aired Jul 19, 1996
Sana performs in a play and invites her classmates, teachers, and Naozumi. Akito makes a big decision about his life.
0 votes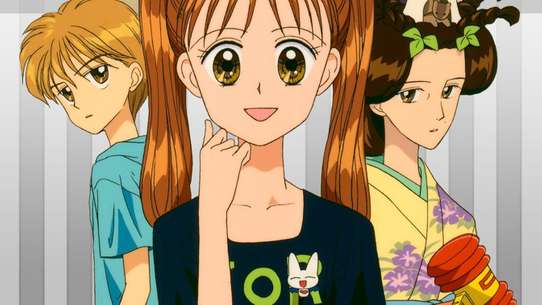 #25 - Daughter Cries, Mother Cries
Season 1 - Episode 19 - Aired Aug 9, 1996
Sana meets her biological mother and her half-sister. Sana has fun with her little sister at the amusement park, but when her biological mother asks her to come live with her.
0 votes