The BEST Episodes of Kodocha
Every episode ever - ranked by fan votes!
Last Updated: Mar 5, 2021
Kurata Sana is a frenetic eleven-year-old child actress with an extremely overprotective agent, a mother who is an eccentric award-winning author, and a burning desire to do well in school. However, as much as she wants to be a good student, the antics of the boys in her class make learning impossible, according to Sana anyway. And in her eyes, Hayama Akito is the worst offender of them all. A junior-high war of the sexes ensues, and Sana eventually realizes through the chaos that Hayama may not be the "devil boy" she`s made him up to be.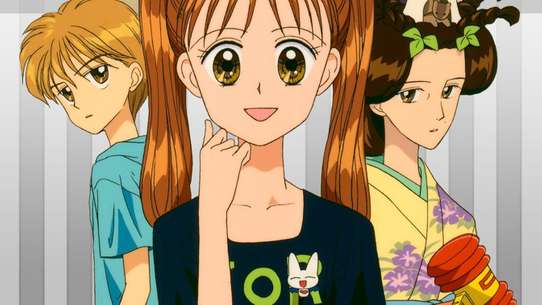 #1 - Operation Eyeball, Toothball
Season 1 - Episode 3 - Aired Apr 19, 1996
Sana learns about Akito's weakness, a fear of heights, and tries to exploit it, but fails to think it through. She challenges Akito to a contest, and ends up losing herself. However, Rei gives her an even better idea: to take an embarrassing picture of Akito as blackmail.
1 votes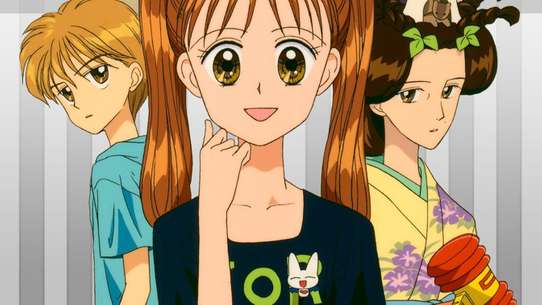 #2 - Asako Kurumi...Rival in Love!
Season 1 - Episode 7 - Aired May 17, 1996
Whenever Sana meets her drama co-star Asako, her manager Rei always disappears. Then, Asako asks Sana to do a "chat" with her, and Sana agrees. Rei tries to get out of driving her by pretending to have a stomach ache, but is found out.
1 votes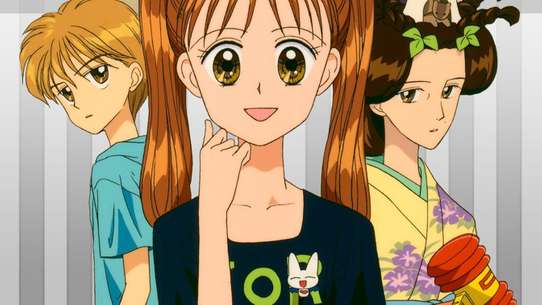 #3 - Love Flew Out the Window Like a Chicken!
Season 1 - Episode 10 - Aired Jun 7, 1996
Sana meets Aono, Tsuyoshi's younger sister. She decides to give Aono a pleasant surprise, to Akito's objections. She finds out Rei is not truly in love with her
1 votes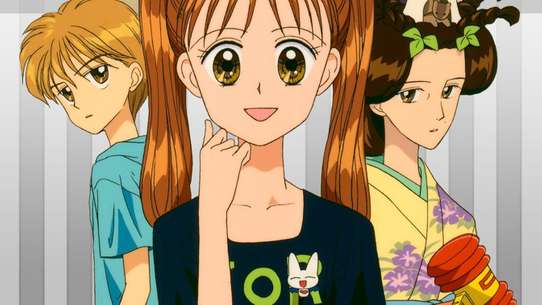 #4 - This Time, Sana is the Lone Wolf
Season 1 - Episode 12 - Aired Jun 21, 1996
After working too hard because her manager, Rei signed her up for many commercials, Sana forgets a promise she made with her friends. Her friends get very mad, and create an outcast of her.
1 votes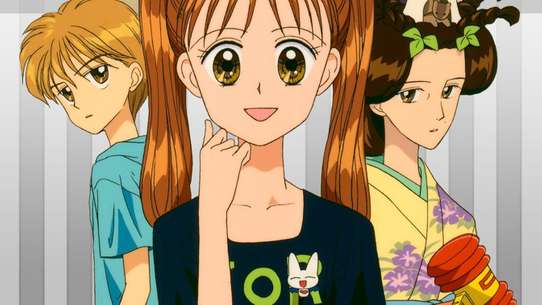 #5 - The Promised Summer, Part One
Season 1 - Episode 14 - Aired Jul 5, 1996
Everyone is excited about a class camping trip. While Sana looks cheerful as usual, Akito notices that she is worried. Sana is worried about the promise she made with her mother, which if fulfilled, might ruin the happy life they had.
1 votes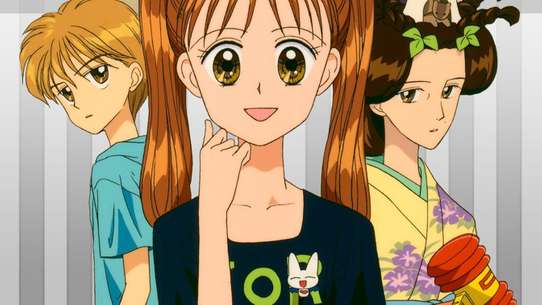 #6 - The Promised Summer, Part Two
Season 1 - Episode 15 - Aired Jul 12, 1996
Sana returns from the class trip, and learns that her next job will be a commercial with popular actor, Naozumi Kamura.
1 votes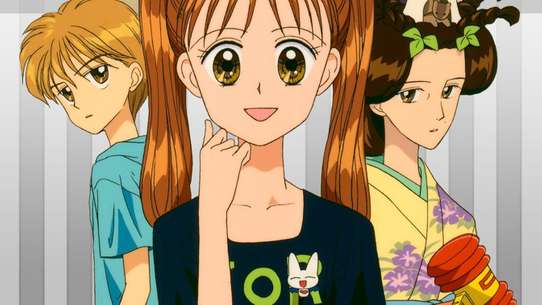 #7 - Two Pounding Hearts
Season 1 - Episode 16 - Aired Jul 19, 1996
Sana performs in a play and invites her classmates, teachers, and Naozumi. Akito makes a big decision about his life.
1 votes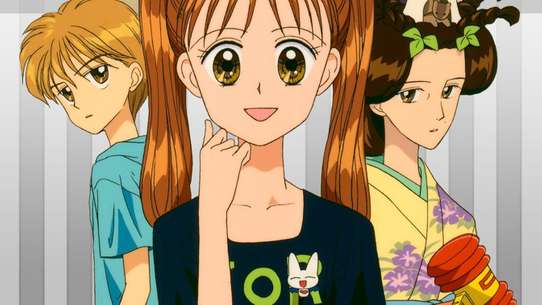 #8 - Sana's Super Happy Quiz Show
Season 1 - Episode 20 - Aired Aug 16, 1996
This episode is setup as Quiz Show, recapping the from the start of story to now. During the Quiz Show, Babbit is having fun at Sana's expense.
1 votes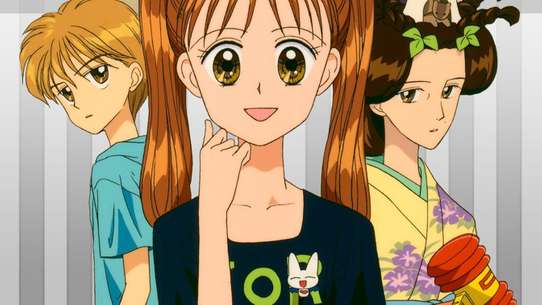 #9 - Look Out! It's a Pint-Sized Akito!
Season 1 - Episode 21 - Aired Aug 23, 1996
Sana visits Kamura Academy with Naozumi. She meets a small boy, who seems to be like Akito, and she goes through a chain of events to defeat him.
1 votes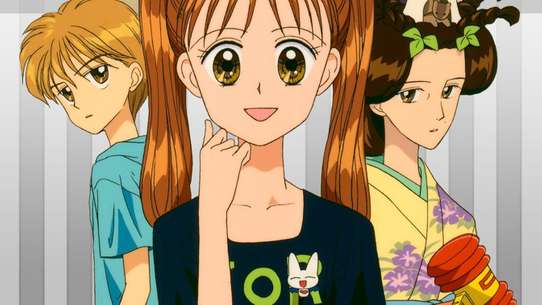 #10 - Sunny, with Occasional Disappearing
Season 1 - Episode 23 - Aired Sep 26, 1996
Sana helps find Mariko.
1 votes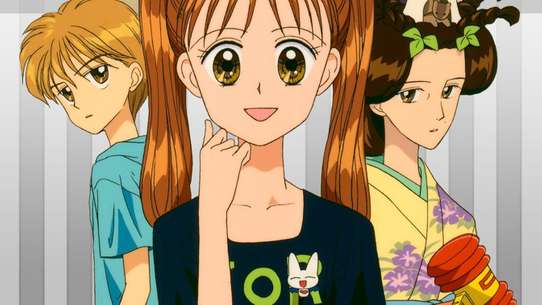 #11 - Math Mess
Season 1 - Episode 24 - Aired Sep 13, 1996
Principal Narunaru goes on a business trip, and Ms. Ando takes this opportunity to threaten Class 3 of not advancing to junior high school!
1 votes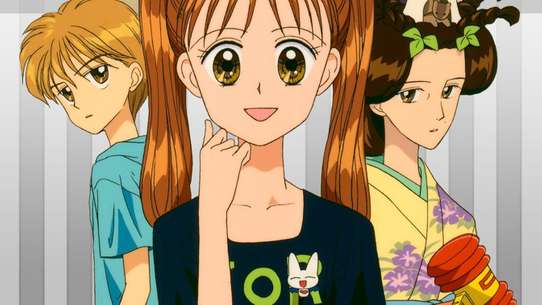 #12 - A Bandage for a Broken Heart
Season 1 - Episode 25 - Aired Sep 20, 1996
Due to an event that had happened when Akito was still causing trouble, Mami is scared of Akito, and Sana of course tries to fix this.
1 votes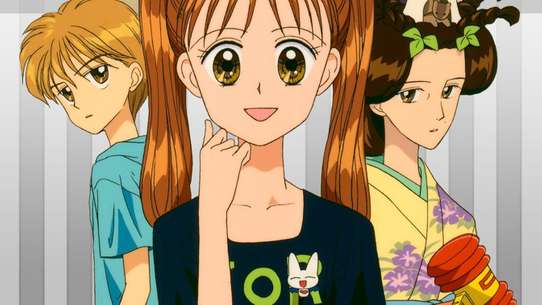 #13 - Every Chicken Has Its Day
Season 1 - Episode 26 - Aired Sep 27, 1996
Sana's gift to Aono, a little baby chick, has grown into Piyoko.
1 votes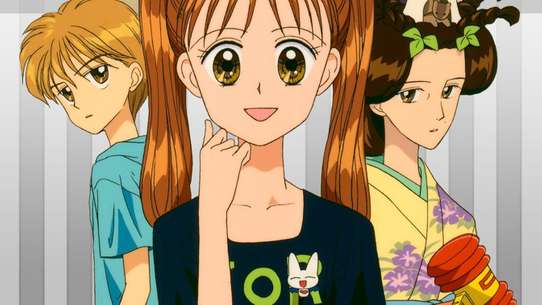 #14 - Pity Me and Cough Up Some Dough
Season 1 - Episode 27 - Aired Oct 4, 1996
Misako's ex-husband, Ryosuke asks Sana for a favor. Akito and Tsuyoshi become worried about her.
1 votes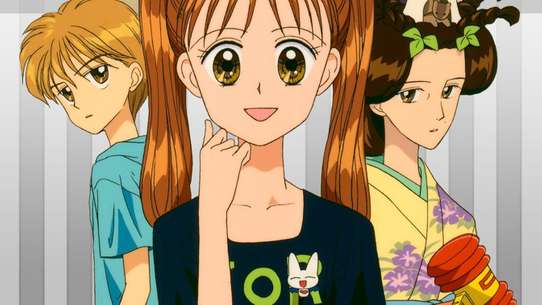 #15 - The Romantic Love Song of Mr. Hayama
Season 1 - Episode 28 - Aired Oct 11, 1996
Sana and Tsuyoshi visit Akito's mother's grave with the Hayama family, which is also Akito's Birthday. Sana, Tsyoshi, and Natsumi meet a mysterious woman, which they think that she is Mr. Hayama's new girlfriend.
1 votes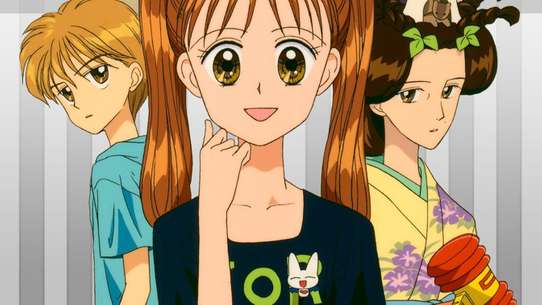 #16 - Here She Comes, Mama's Mama
Season 1 - Episode 29 - Aired Oct 18, 1996
Misako's mother Shizuka visits Misako and Sana in Tokyo. Grandma Shizuka brings with her quite a few other visitors. When Misako refuses to cooperate with Shizuka's schemes, she turns her attention to Sana.
1 votes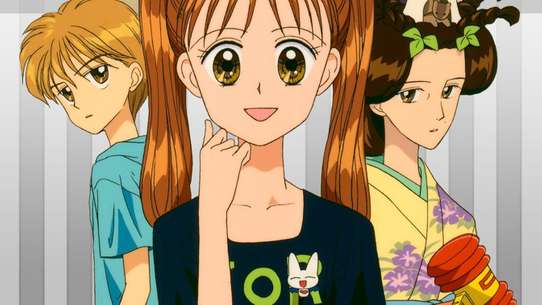 #17 - Rei and the Jolly Green-Eyed Monster
Season 1 - Episode 30 - Aired Oct 25, 1996
Asako stars in a romantic drama with popular performer Takuya Kimochi, and rumors begin. Rei gets upset because of a love scene.
1 votes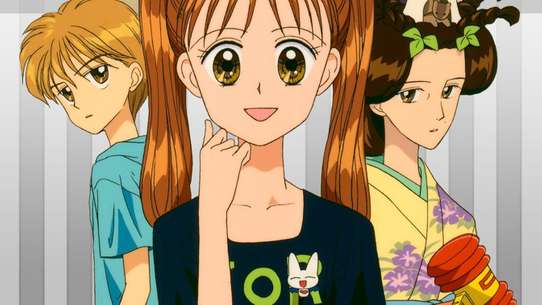 #18 - Daddy, You're Busted!
Season 1 - Episode 32 - Aired Nov 8, 1996
Tsuyoshi's father is thrown in jail, and Tsuyoshi and his sister are picked on. When it's time for Tsuyoshi's father to get out of jail, he wants to go see him when he gets out.
1 votes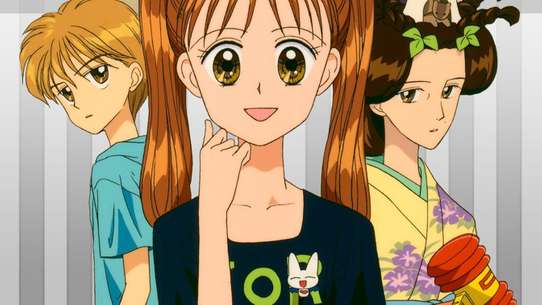 #19 - Love Tastes Like Curry
Season 1 - Episode 33 - Aired Nov 15, 1996
The boys and girls of Class 3 battle it out over after-school cleaning chores. Mitsuya-sensei takes the girls' side, and Tanaka-sensei takes the boys' side. Aya and Tsuyoshi can't bear being apart during the fighting. Sana proclaims war.
1 votes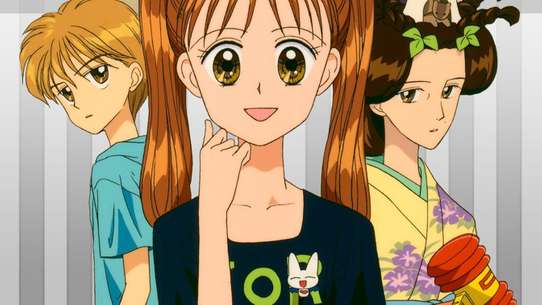 #20 - Three, Two, One: Sing!
Season 1 - Episode 34 - Aired Nov 22, 1996
It's Zenjiro's birthday so Sana plans to hold a birthday party for him. Sana on the way meets two new friends. One is a total diva, who despises Sana. Her ability to have instantaneous happiness influences one of the girls.
1 votes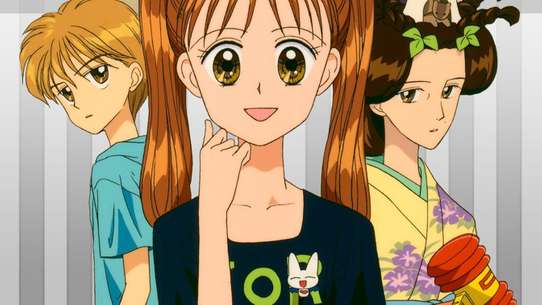 #21 - Working Hard Recovering from an Injury
Season 2 - Episode 8 - Aired May 23, 1997
Sana gets attacked by Naozumi's fans, since Naozumi likes Sana.
1 votes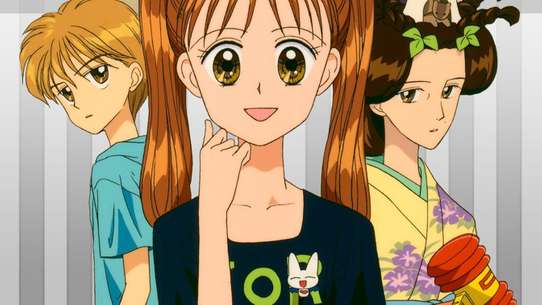 #22 - I'm Not the One Who Gets Turned Down and Cries.
Season 2 - Episode 10 - Aired Jun 6, 1997
Sana's mom visits her on the set and tries to cheer her up.
1 votes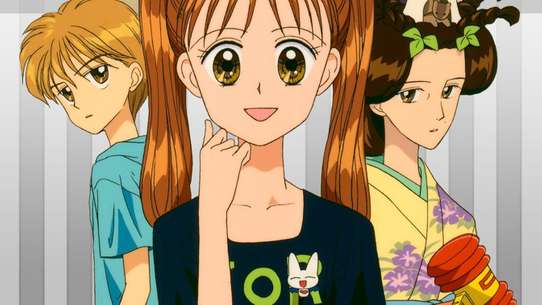 #23 - The Continuous Flames of This Summer
Season 2 - Episode 11 - Aired Jun 13, 1997
In the scene where Sana is supposed to emerge from the burning mansion, she had started dancing inside, but then her leg where Naozumi's fans hit her starts to hurt, so she isn't able to move.
1 votes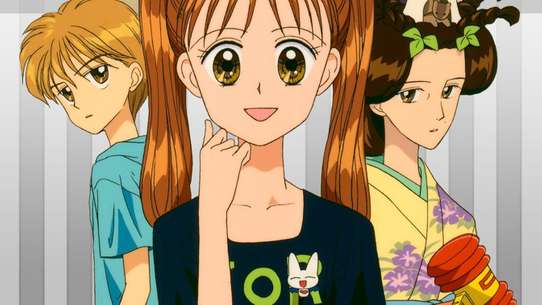 #24 - Somewhere There Lies the Truth.
Season 2 - Episode 13 - Aired Jun 27, 1997
Naozumi reveals the facts about his relationship with Sana on live broadcast, and how the person Sana really likes was Akito.
1 votes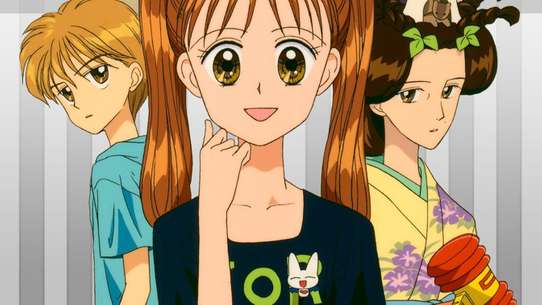 #25 - Suspense in New York
Season 2 - Episode 16 - Aired Jul 18, 1997
When Sana and Naozumi arrive in New York, strange things keep on happening. They believe that they are being targeted.
1 votes