The BEST Episodes of Haven't You Heard? I'm Sakamoto
Every episode ever - ranked by fan votes!
Last Updated: Aug 16, 2021
First year high school student Sakamoto isn't just cool, he's the coolest! Almost immediately after starting school, he began attracting everyone's attention. The girls love him, and most of the boys resent him. There's even a boy in the class who works as a model, but who is constantly upstaged by Sakamoto! No matter what tricks the other boys try to play on him, Sakamoto always manages to foil them with ease and grace. Though Sakamoto may seem cool and aloof, he helps others when asked, such as in the case of the boy in his class who was being constantly bullied. No matter what difficulties Sakamoto encounters, he moves through his high school life with confidence and class!
Watch Now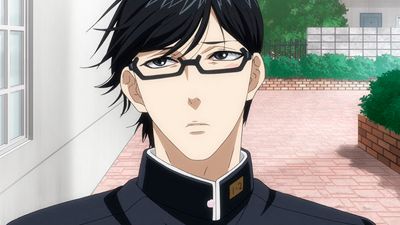 #1 - Goodbye, Sakamoto-kun
Season 1 - Episode 12 - Aired Jul 1, 2016
It's the day of the graduation ceremony. As Sakamoto is giving the farewell address to the third-years, Acchan suddenly storms the stage and attacks him with a bat...
53 votes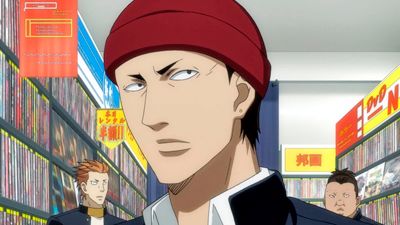 #2 - Really, Is Sakamoto a Pervert? | Sera's French Revolution
Season 1 - Episode 7 - Aired May 27, 2016
One day finds Acchan, Kenken, and Mario in the video rental store. They have only one goal: to get into the 18+ section, rent their films of choice, and make the leap into watching porn! But the gate that separates them from the adult realm (the curtain to the 18+ section) is thick, and they can't seem to break through. Just then, Sakamoto strolls into the scene!
52 votes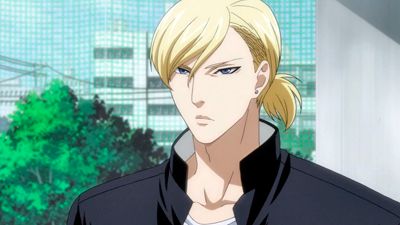 #3 - The Charismatic Delinquent, Hayabusa-senpai
Season 1 - Episode 5 - Aired May 13, 2016
Sakamoto has permanently scarred Maruyama from when he was his personal errand boy. Hayabusa-senpai, the delinquent and head of the second-years, challenges Sakamoto to a fight!
51 votes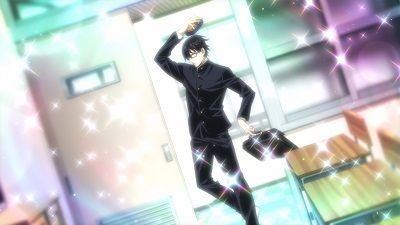 #4 - Sakamoto of Class 1-2 | Be Quiet
Season 1 - Episode 1 - Aired Apr 8, 2016
Sakamoto is a stylish student whose cool behavior draws the attention of everyone at his high school. Three punks in his class who don't like him, Acchan, Mario, and Kenken, target him for all sorts of bullying, but it always backfires on them. So they finally decide to take care of him for real...
108 votes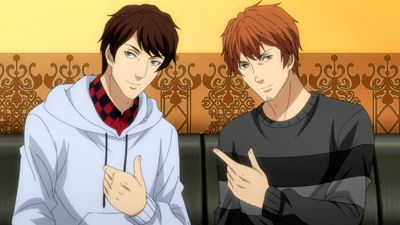 #5 - The Devil | The Thing That's Lacking
Season 1 - Episode 10 - Aired Jun 17, 2016
On Christmas night, Sakamoto meets a college guy by chance and ends up being invited to a mixer with three guys and three girls... but Sakamoto doesn't know the first thing about mixers! What sort of cool behavior will he be able to display at his first ever mixer?!
53 votes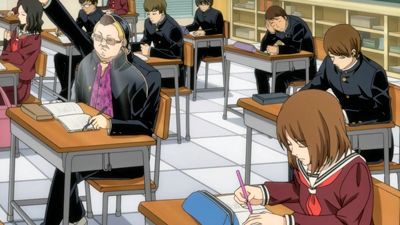 #6 - Errand Boy Sakamoto | Love Hide-and-Seek
Season 1 - Episode 3 - Aired Apr 29, 2016
A second-year delinquent, Maruyama, has been making first-years into his errand boys. Sakamoto becomes one of them, and Maruyama is more than pleased with his work. Eventually he grows bored of coming up with orders and tells Sakamoto to serve him of his own volition!
72 votes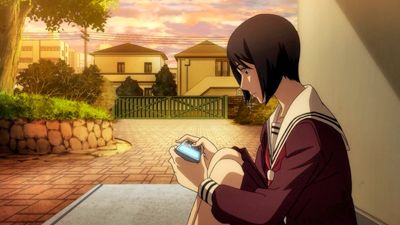 #7 - Rules for Leaving School | Love Through the Camera Lens
Season 1 - Episode 6 - Aired May 20, 2016
Sakamoto imparts lessons upon young children playing games each day on their way home from school. Sakamoto is being followed by a poltergeist! Can a classmate who follows Sakamoto around with a camera tell him?
54 votes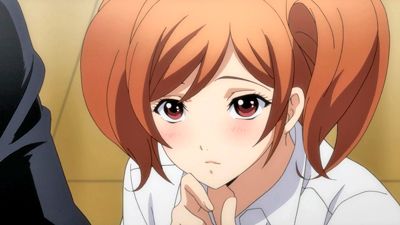 #8 - Is Sakamoto a Pervert? | The 'Sights of the Classroom' Collection | The Summer Sakamoto Disappeared
Season 1 - Episode 4 - Aired May 6, 2016
Every day, Sakamoto arrives at the last possible minute and uses all kinds of tricks to slip through the gate in time. Kakuta-sensei, the guidance counselor, keeps an eye out for Sakamoto at the school gate, but Sakamoto always bests him. Now he's determined to catch Sakamoto!
58 votes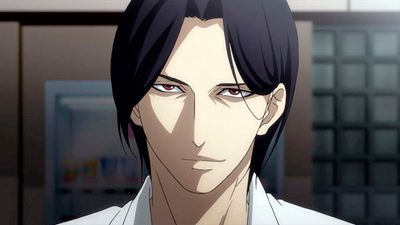 #9 - A Gloomy Cultural Festival
Season 1 - Episode 8 - Aired Jun 3, 2016
Sakamoto and the rest of Class 1-2 are preparing for the cultural festival. But some students lack the motivation to work since the class is only setting up a display, leaving the class rep, Fujita, at a loss. Meanwhile, the delinquent boys are having fun preparing for the festival when they're approached by Fukase, a third-year delinquent who frightens even Hayabusa and his gang...
49 votes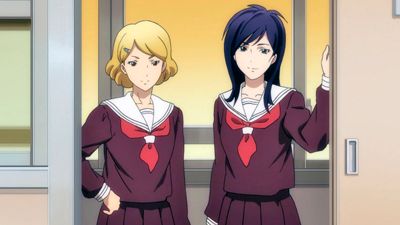 #10 - I'd Rather Protect Than Be Protected | Psychological Techniques for Romance That You Can Use Today
Season 1 - Episode 2 - Aired Apr 22, 2016
One day, Sakamoto sees his classmate, Kubota, being shaken down for money. He calls out to him, and Kubota begs for his help, saying he has no money left. But Sakamoto has an idea... Who's the coolest? Sakamoto. Girls compete for him and play Kokkuri-San to find out who he likes. How will it end up?
77 votes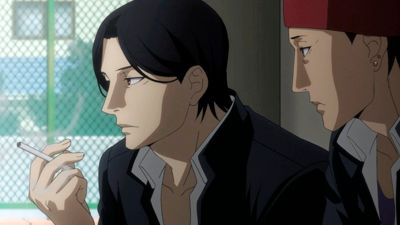 #11 - I Don't Need Warmth | Class 1-2 Memories
Season 1 - Episode 11 - Aired Jun 24, 2016
Snow blankets the ground in town for the first time in several years. Sakamoto has never seen accumulated snow before, so Acchan declares he'll teach him how to play in snow, but Sakamoto easily masters everything Acchan tries to teach him. Acchan is frustrated as his attempts to face Sakamoto on even footing fail, so Fukase tells him that if he wants to be on even footing, then he must fight Sakamoto one-on-one...
49 votes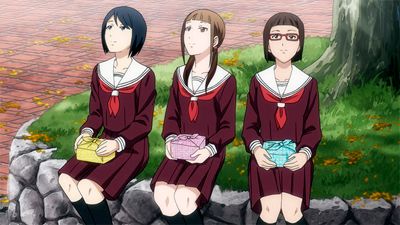 #12 - How Sakamoto-kun and I Met | The One Closest to Me, Yet Most Distant
Season 1 - Episode 9 - Aired Jun 10, 2016
Fujita, Mii-chan, and Kana-chan are eating lunch outside when they see Sakamoto juggling with piping hot meat buns. As they watch him in fascination, Fujita begins to tell the romantic story of her first meeting with Sakamoto, followed by Mii-chan and Kana-chan.
51 votes