The BEST Episodes of Grotesco
Every episode ever - ranked by fan votes!
Last Updated: Aug 28, 2021
Web Exclusive clip from the series with humor collective Grotesco. Among the members are Henrik Dorsin, Per Andersson, Emma Peters, Michael Lindgren, Emma Molin and Rikard Ulvshammar.
Watch Now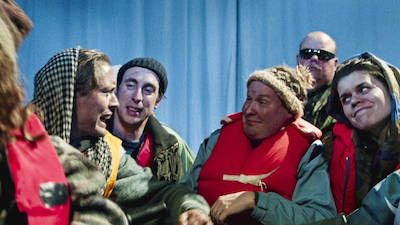 #1 - Flyktingkrisen - en musikal
Season 3 - Episode 1 - Aired Nov 3, 2017
39 votes
Writers:
Emma Molin

,
Henrik Dorsin

,
Micke Lindgren

,
Per Andersson

,
Per Gavatin

,
Rikard Ulvshammar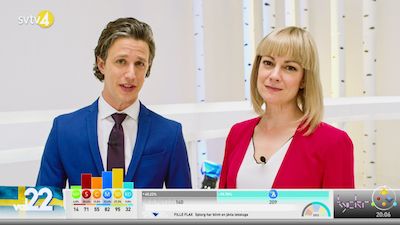 #2 - 2022 - ett framtidsscenario
Season 3 - Episode 8 - Aired Dec 22, 2017
Grotesco tittar in i framtiden genom ett par VR-glasögon och ser ett mediaflöde år 2022. Vi följer slutspurten under valdags-kvällen, där nya politiska konstellationer gör om upp regeringsmakten. Samtidigt får vi information om de unika innehållsfiltren i mediahubben BubL, hur kändisparet Tom och Belinda får ihop livspusslet och får veta att valkvällar är kräftkvällar hos Kräftlund Kräftspecialisten.
36 votes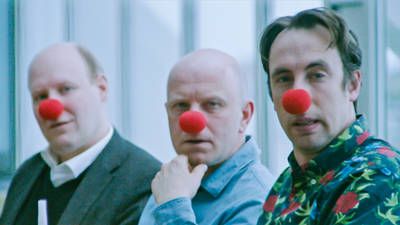 #3 - Ladies Night - ett psykologiskt drama
Season 3 - Episode 3 - Aired Nov 17, 2017
39 votes
Writers: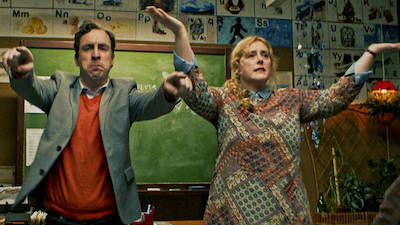 #4 - Föräldramötet - ett kammarspel
Season 3 - Episode 2 - Aired Nov 10, 2017
40 votes
Writers:
Emma Molin

,
Henrik Dorsin

,
Micke Lindgren

,
Per Andersson

,
Per Gavatin

,
Rikard Ulvshammar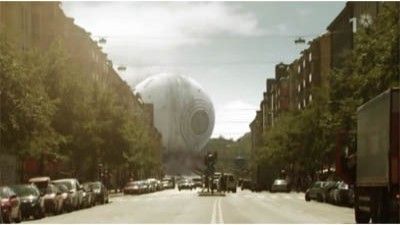 #5 - Portal till Göteborg
Season 1 - Episode 1 - Aired Oct 31, 2007
95 votes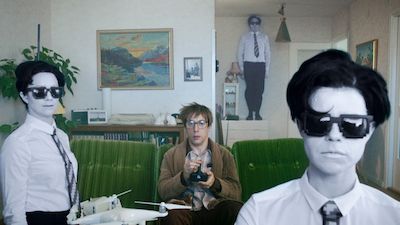 #6 - Drönaren - en kortfilm
Season 3 - Episode 6 - Aired Dec 8, 2017
37 votes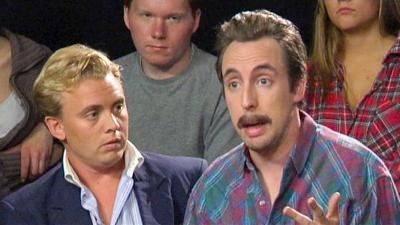 #7 - Allvar
Season 2 - Episode 3 - Aired Nov 22, 2010
5 votes
Writers:
Henrik Dorsin

,
Micke Lindgren

,
Per Andersson

,
Per Gavatin

,
Rikard Ulvshammar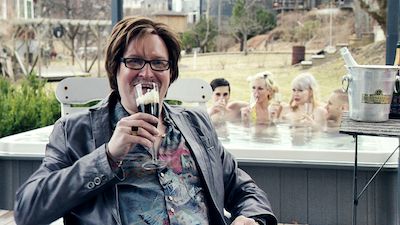 #8 - Podman - en dokumentär
Season 3 - Episode 5 - Aired Dec 1, 2017
39 votes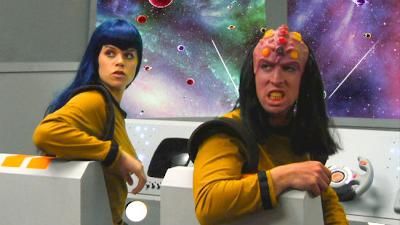 #9 - Sossezombies
Season 2 - Episode 8 - Aired Dec 27, 2010
6 votes
Writers:
Henrik Dorsin

,
Micke Lindgren

,
Per Andersson

,
Per Gavatin

,
Rikard Ulvshammar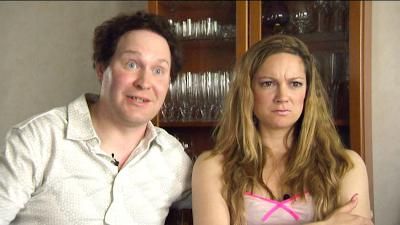 #10 - Kaffe
Season 2 - Episode 4 - Aired Nov 29, 2010
6 votes
Writers:
Henrik Dorsin

,
Micke Lindgren

,
Per Andersson

,
Per Gavatin

,
Rikard Ulvshammar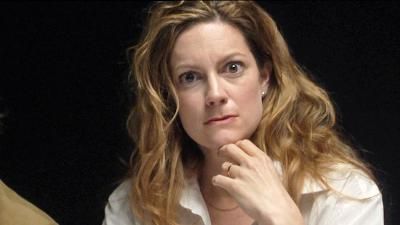 #11 - Blandat
Season 2 - Episode 5 - Aired Dec 6, 2010
6 votes
Writers:
Henrik Dorsin

,
Micke Lindgren

,
Per Andersson

,
Per Gavatin

,
Rikard Ulvshammar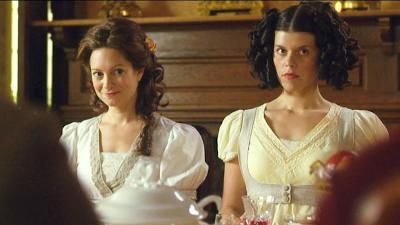 #12 - Underhållning
Season 2 - Episode 7 - Aired Dec 20, 2010
6 votes
Writers:
Henrik Dorsin

,
Micke Lindgren

,
Per Andersson

,
Per Gavatin

,
Rikard Ulvshammar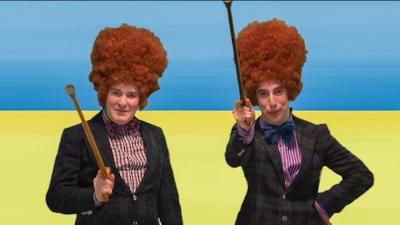 #13 - Metahumor
Season 2 - Episode 6 - Aired Dec 13, 2010
6 votes
Writers:
Henrik Dorsin

,
Micke Lindgren

,
Per Andersson

,
Per Gavatin

,
Rikard Ulvshammar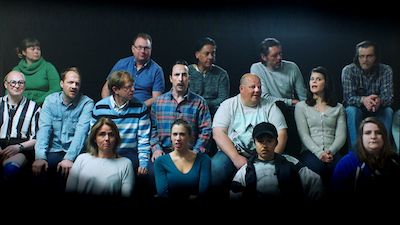 #14 - Moralpanik - ett samtidsscenario
Season 3 - Episode 4 - Aired Nov 24, 2017
42 votes
Writers: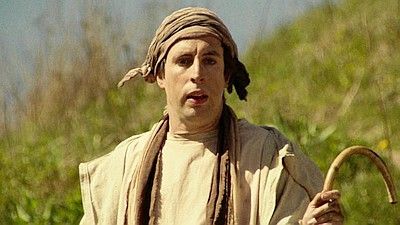 #15 - Sketchprofeten - ett sketchprogram
Season 3 - Episode 7 - Aired Dec 15, 2017
36 votes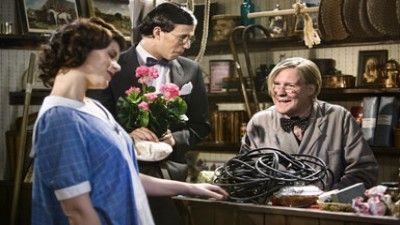 #16 - Riktigt roolig comedy
Season 1 - Episode 5 - Aired Nov 28, 2007
91 votes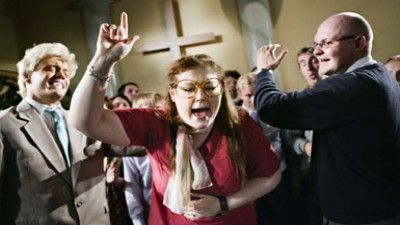 #17 - Berggren
Season 1 - Episode 4 - Aired Nov 21, 2007
62 votes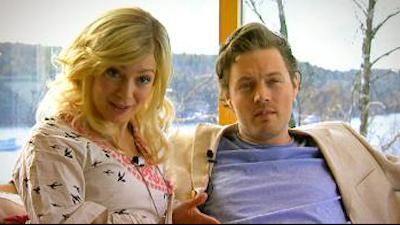 #18 - Sverige
Season 2 - Episode 1 - Aired Nov 8, 2010
92 votes
Writers:
Henrik Dorsin

,
Micke Lindgren

,
Per Andersson

,
Per Gavatin

,
Rikard Ulvshammar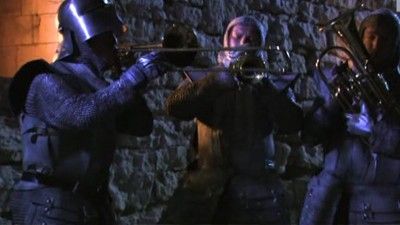 #19 - Hemliga dokument
Season 1 - Episode 3 - Aired Nov 14, 2007
62 votes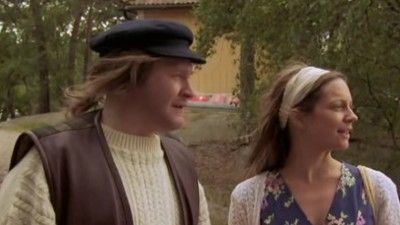 #20 - Multiplot
Season 1 - Episode 2 - Aired Nov 7, 2007
91 votes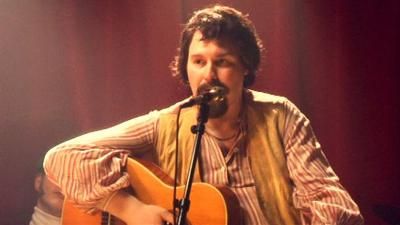 #21 - Fetasallad
Season 2 - Episode 2 - Aired Nov 15, 2010
35 votes
Writers:
Henrik Dorsin

,
Micke Lindgren

,
Per Andersson

,
Per Gavatin

,
Rikard Ulvshammar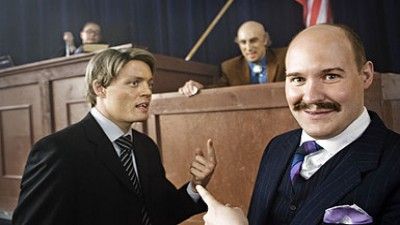 #22 - The Trial
Season 1 - Episode 6 - Aired Dec 5, 2007
62 votes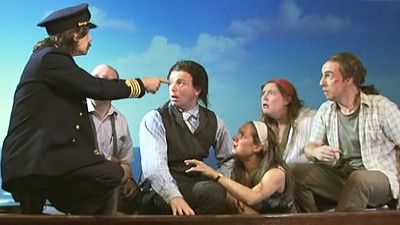 #23 - Borta
Season 1 - Episode 7 - Aired Dec 12, 2007
61 votes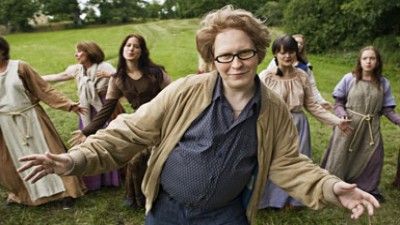 #24 - Lång dags färd mot skratt
Season 1 - Episode 8 - Aired Dec 19, 2007
61 votes