The BEST Episodes of Go Back Couple
Every episode ever - ranked by fan votes!
Last Updated: Sep 16, 2021
Would you like to go back in 18 years of time if you could? People have desires to turn back the time and fix the most regrettable moments in their lives. This couple with the same age is just like that. Getting married at a young age of 24 made them almost bite each other's heads off. They are given a chance to relieve those regrettable moments. Would they be able to choose a different life after all?
Watch Now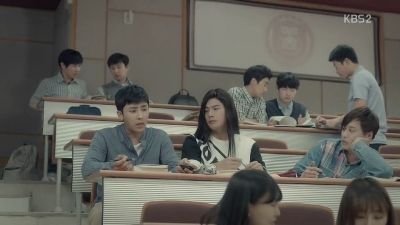 #1 - You Can't Take Anything For Granted
Season 1 - Episode 10 - Aired Nov 11, 2017
Jin Joo, Ban Do and their friends enjoy their spontaneous trip. Nam Gil tries to spend as much time with Jin Joo as possible. Ban Do is bothered by Nam Gil's presence during their trip. He continues to bicker with Nam Gil throughout their trip. Meanwhile, Jin Joo looks sick after returning from the trip.
15 votes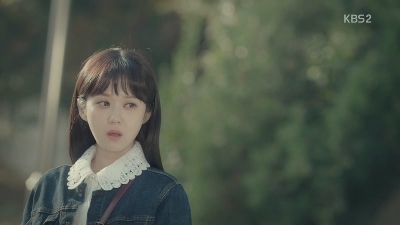 #2 - Your Weapon Against The World
Season 1 - Episode 8 - Aired Nov 4, 2017
Seo Young runs away from home and goes to Ban Do. Ban Do is unsure of what to do. Eun Sook questions Jin Joo because she had been acting strangely for the past few days. Meanwhile, Sul suddenly takes a leave from school and disappears.
16 votes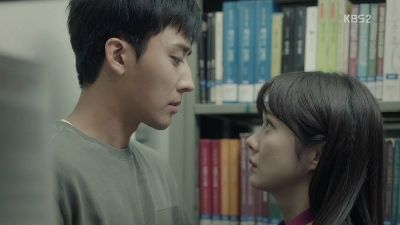 #3 - Knotted Hearts Grow When We Ignore And Neglect Them
Season 1 - Episode 11 - Aired Nov 17, 2017
The petition for the director of the university begins to gain momentum. As the campus is getting together to promote his resignation, Jin Joo worries about the director's son, Nam Gil. Ban Do tries to find out how he got to 1999 and how he can get back to 2017. After much research, he figures it out and runs to Jin Joo to tell her what he figured out.
15 votes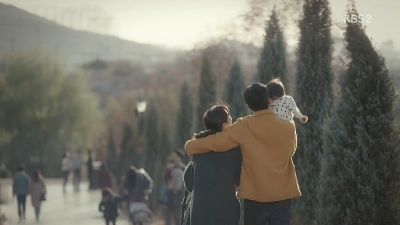 #4 - My Dear Comrade
Season 1 - Episode 12 - Aired Nov 18, 2017
Ban Do refuses to see Jin Joo after his accident. Ban Do tells Jin Joo to forget about going back to the present and continue living in the past with her family. Jae Woo works hard for his audition for nationals. He wants to give up but doesn't for the sake of Bo Reum. Meanwhile, Bo Reum sees his efforts and makes a decision.
17 votes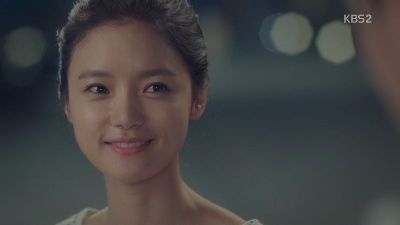 #5 - Again, My Heart Beats
Season 1 - Episode 4 - Aired Oct 21, 2017
Jin Joo and Ban Do's argument is heard throughout the campus as it was broadcasted in the school radio show. The students of the school begin their search to find the married couple. Meanwhile, Nam Gil saves Jin Joo from getting hurt, and Ban Do goes on his first date with his first love, Seo Young.
16 votes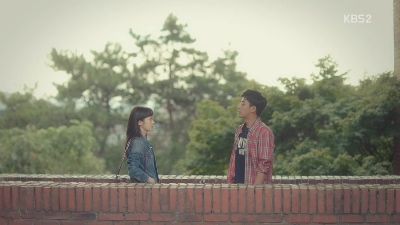 #6 - Springtime Returns
Season 1 - Episode 3 - Aired Oct 20, 2017
Jin Joo and Ban Do thought their return to 1999 was a miracle that was to last one night. Contrary to their belief, they woke up the next day still stuck in 1999. Ban Do, who believed that he was the only one to travel back in time, finds out that Jin Joo has also come with him. The two agree not to get involved with one another and live new lives.
15 votes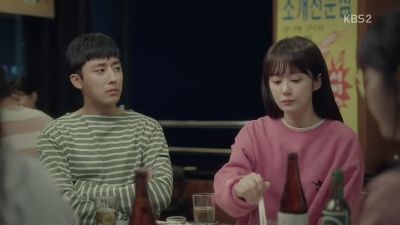 #7 - Those Times We Had Been In Love
Season 1 - Episode 9 - Aired Nov 10, 2017
After getting revenge on Hyun Seok, Ye Rim begins to hit on Ban Do. Ban Do hesitates as he's faced with a chance to change his life around. However, he keeps thinking about Jin Joo who seems sad. He decides to take Jin Joo and his friends on an impromptu backpacking trip. However, someone who wasn't invited decides to join their trip.
17 votes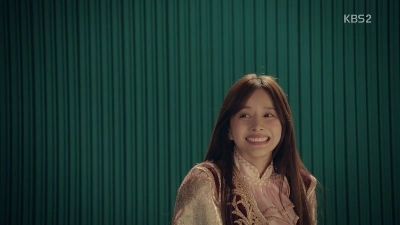 #8 - The Standard of First Love
Season 1 - Episode 5 - Aired Oct 27, 2017
Ban Do starts to worry about Jin Joo as she becomes involved with Hyun Suk. Nam Gil keeps calling Jin Joo out. He uses the leg he hurt while saving her as an excuse to see her. Jin Joo bumps into Ban Do and Seo Young at an unexpected place.
17 votes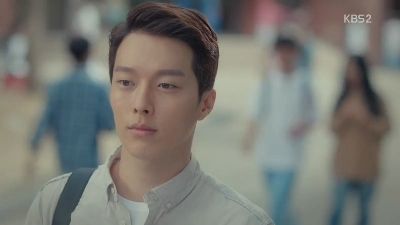 #9 - You Shine The Brightest When You Are Yourself
Season 1 - Episode 6 - Aired Oct 28, 2017
It's festival day at Hankook University. Ban Do remembers the humiliation he suffered on this day. He does whatever he can in order to prevent history from repeating itself. Meanwhile, Jin Joo, who is enjoying herself at the festival, ends up entering the May Queen contest.
16 votes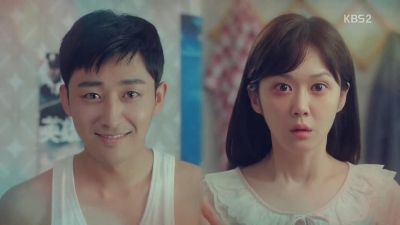 #10 - Memories are Remembered at Your Convenience
Season 1 - Episode 2 - Aired Oct 14, 2017
Ban Do and Jin Joo return to the year they were 20. Unfortunately, they face the worst day of both their lives. They are both excited to return to their college years, but that excitement turns out to be temporary. They meet at an unexpected place only to be reminded of the events that occurred that day.
17 votes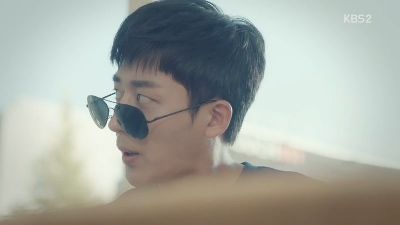 #11 - Honesty Lies Between The Truth And Lies
Season 1 - Episode 7 - Aired Nov 3, 2017
Jin Joo finds out the truth about Hyun Seok. She and Ban Do plan their revenge together. The day they will get their revenge is finally here. It is the night of the "Medical Student's Night". Jin Joo accompanies Hyun Seok as his date. When they go to get their revenge, something unforeseeable happens.
14 votes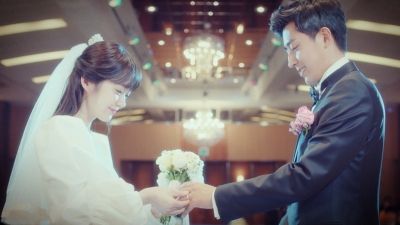 #12 - Marriage is Not the Happy Ending
Season 1 - Episode 1 - Aired Oct 13, 2017
Jin Joo and Ban Do met when they were 20 and got married when they were 24. 18 years later, Jin Joo is exhausted from taking care of their child alone, and Ban Do is exhausted from work. They can't understand one another and decide to get a divorce. On the day that they decide to end their 18 years of marriage, something strange happens to them.
16 votes