The BEST Episodes of Familiar Wife
Every episode ever - ranked by fan votes!
Last Updated: Jan 16, 2022
A married couple, who are facing the burden of married life, happen to have a chance to change their fate completely. They thus lead two different lives without each other as spouses anymore.
Watch Now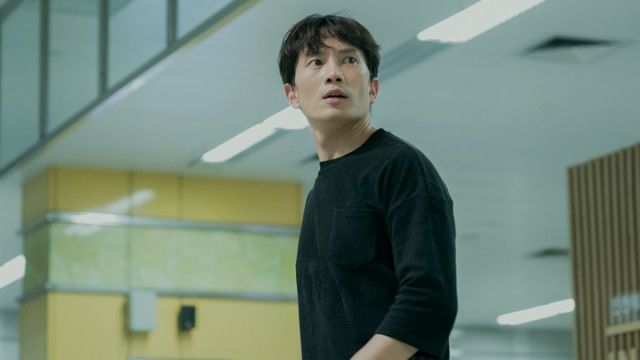 #1 - Wrongful Encounter
Season 1 - Episode 6 - Aired Aug 16, 2018
Jong Hoo has a crush on Woo Jin, but Joo Hyuk can't allow his friend hitting on his "wife". Nevertheless, Jong Hoo confesses his feelings to her and tries everything to win her heart. Out of jealousy, or maybe out of love, Joo Hyuk does his best to prevent them dating. But despite his efforts, the more Jong Hoo gets to know her, the more he falls for her.
10 votes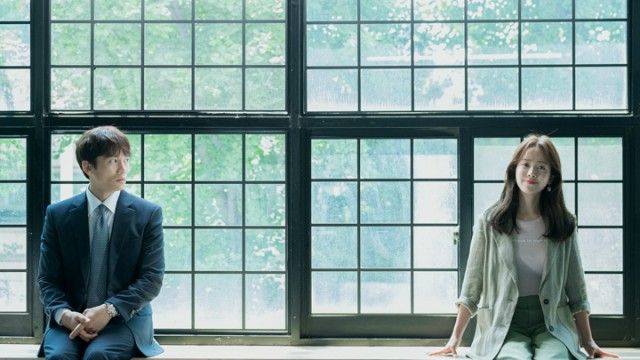 #2 - Who Are You?
Season 1 - Episode 4 - Aired Aug 9, 2018
Woo Jin is assigned to Joo Hyuk's branch from the headquarters. However, she really becomes a different person from her previous "version" and Joo Hyuk can't relate her to the woman whom he had known for years. Still, he believes that keeping her near him will do no good to him, so he tries everything he can to make her quit—but it does not work out the way he expected. Meanwhile, he is having a trouble with Hye Won, his current wife, and it drives him crazy.
11 votes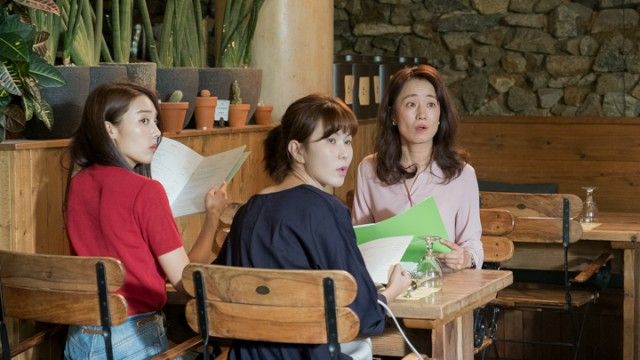 #3 - I Will Be Back
Season 1 - Episode 14 - Aired Sep 13, 2018
Woo Jin finally comes back to Gahyun branch to win Joo Hyuk's heart. Everyone in the branch supports her endeavor. However, Joo Hyuk tries to run from her as far as he can, for he believes that it would better for her not seeing him again. Getting tired of chasing Joo Hyuk, Woo Jin now realizes that she should let go of him.
12 votes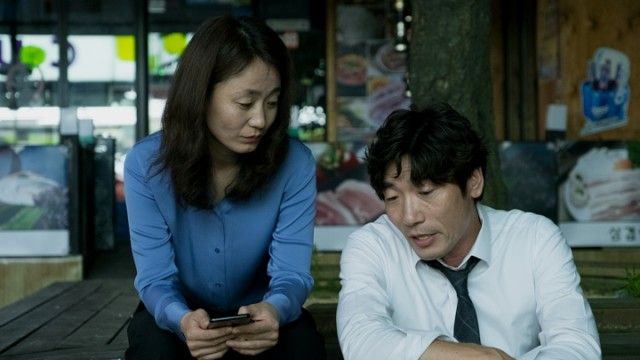 #4 - Mistakes are Also Fate
Season 1 - Episode 8 - Aired Aug 23, 2018
Joo Hyuk desperately wants to go back in time. He searches everywhere for the man who might know the way, and when he does, he's told that making the wrong decision and ending up here was also his fate. Meanwhile, at the bank, Woo Jin and Jong Hoo appearing together at work catches the eyes of their co-workers. If it weren't for Joo Hyuk's intervention, they might as well have made an official announcement of their relationship. Later, the bank branch gets word of a new elected VP and that a secret evaluation might happen and scramble to treat any suspicious looking customer with extreme hospitality.
13 votes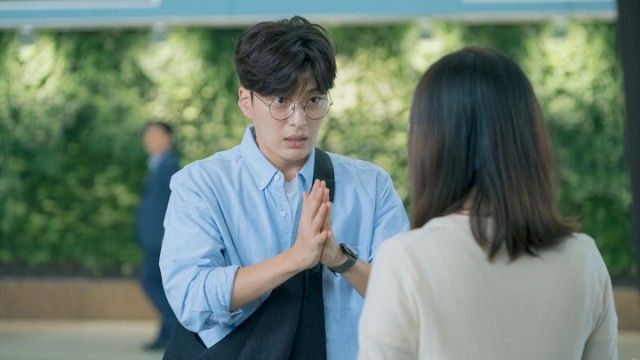 #5 - The Second Confession
Season 1 - Episode 12 - Aired Sep 6, 2018
Woo Jin cannot believe what Joo Hyuk tells her that she and he were a married couple in the other world. But come to think of it, suddenly all the pieces come together and it makes sense to her that how he knows her personal secrets and how come her mother, who has the Alzheimer's, recognized him and referred him as her son-in-law. Meanwhile, Joo Hyuk gets himself into trouble at the workplace because of his ex-father-in-law.
11 votes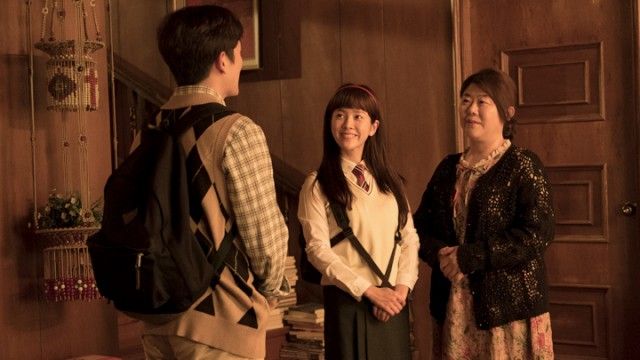 #6 - Like How It First Felt
Season 1 - Episode 5 - Aired Aug 15, 2018
Woo Jin bumps into Joo Hyuk in her neighborhood and gets the impression that there is something odd about him. Not only that, her mother, who happens to have Alzheimer's, recognizes him and even calling him her son-in-law! Joo Hyuk gets upset after hearing that his "mother-in-law" has Alzheimer's—he can't help himself but worries about Woo Jin taking care of her all by herself.
9 votes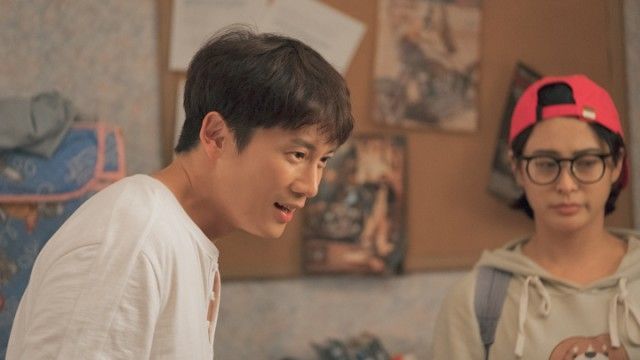 #7 - Life Is a Maze Full of Choices
Season 1 - Episode 2 - Aired Aug 2, 2018
After he runs into Hye Won, his college crush, Joo Hyuk goes back to his normal life and forgets about her and his weird but vivid dream. Joo Hyuk gets himself a new gaming console to blow off steam, but he ends up paying a terrible price. And on top of that, Woo Jin finds out the console the next day and kicks him out of the house. In the midst of it all, Joo Hyuk realizes at last that the weird dream he had a few days ago, wasn't just a dream but a gift that might change his fate forever.
12 votes
#8 - You Have Broken Away from the Route
Season 1 - Episode 10 - Aired Aug 30, 2018
Joo Hyuk cannot make it to his father-in-law's publishing party for he had to drive his mom to Joo Eun's house. Hye Won gets mad at him because she warned him multiple times that he should attend the party, no matter what it costs. They get into a quarrel, and finally Hye Won asks him to get a divorce. Meanwhile, his colleagues at the Gahyun branch find out that Jong Hoo and Woo Jin are dating.
12 votes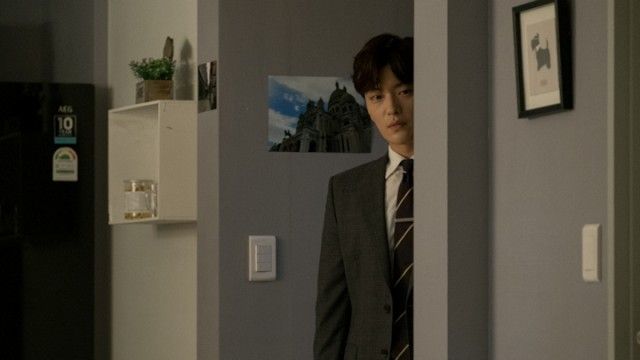 #9 - Office Relationships Can Get Awkward
Season 1 - Episode 11 - Aired Sep 5, 2018
Woo Jin kisses Joo Hyuk in a drunken state but doesn't regret it. The very next day, she ends her relationship with Jong Hoo. Dumped and depressed, Jong Hoo tries his best to makes things less awkward at the office. However, he finds out Joo Hyuk and Woo Jin had something going on and lashes out on Joo Hyuk. Having things become complicated in all of his relationships, Joo Hyuk asks to be transferred to another branch somewhere in the south.
13 votes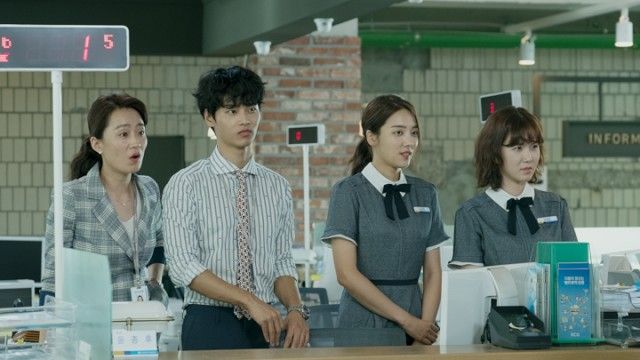 #10 - Memories over Love
Season 1 - Episode 7 - Aired Aug 22, 2018
Woo Jin decides to get into a relationship with Jong Hoo, and although they decide to keep it a secret from the people at the bank, they tell Joo Hyuk, his sister, and Sang Sik about it. Sang Sik proposes that they go on a trip, and Joo Hyuk brings his wife along as well. No matter how nonchalant he tries to be, Joo Hyuk cannot help but be bothered by Woo Jin and Jong Hoo. Meanwhile, he witnesses something that shocks him to the bone.
11 votes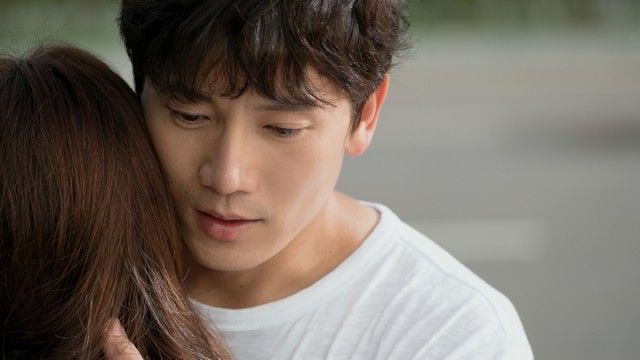 #11 - Reset
Season 1 - Episode 13 - Aired Sep 12, 2018
At last, both Woo Jin and Joo Hyuk come back to the year 2006. Now it is Woo Jin's turn to change their future once again. First, she heads directly to the airport to save her father—and eventually her mother as well. However, Joo Hyuk tries to hide from Woo Jin because he believes that it is better for her not to meet him at all. But she never gives up on him. With a bit of luck, she might get her husband back.
12 votes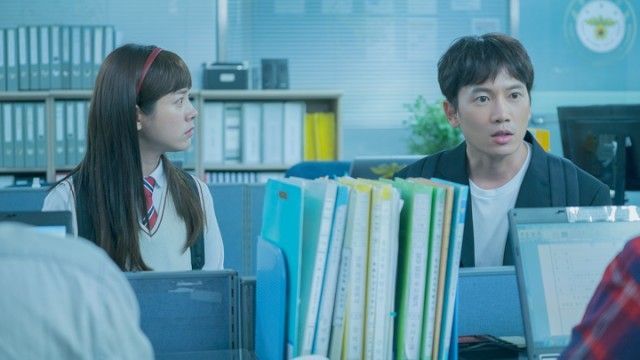 #12 - I'm a Philosopher
Season 1 - Episode 1 - Aired Aug 1, 2018
Cha Joo Hyuk is a dad and a husband who is working at KCU Bank to make ends meet. His wife, Seo Woo Jin, is a working mom who needs to work during the day and tend to her kids in the evening. Unlike the current Woo Jin whom Joo Hyuk is afraid of, he misses how she used to be, so sweet and cute. Meanwhile, Joo Hyuk runs into his college crush, Lee Hye Won.
13 votes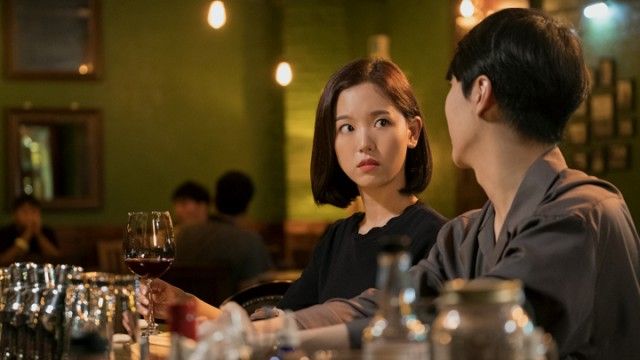 #13 - Behind
Season 1 - Episode 9 - Aired Aug 29, 2018
Hye Won finds out that Joo Hyuk was with Woo Jin all night long and gets very upset. She tells her husband that he shouldn't have been so nice to her in the first place, and he should stay away from her from now on. Meanwhile, malicious rumors about Woo Jin start from a business forum website and quickly spread through social media and go viral.
11 votes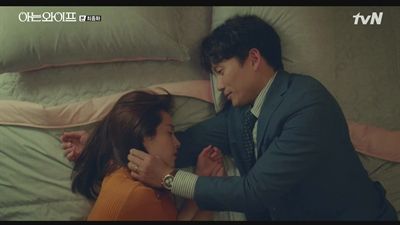 #14 - Familiar Happy Ending
Season 1 - Episode 16 - Aired Sep 20, 2018
Joo Hyuk and Woo Jin become a couple again, and that means both of them to go back to the battlefield called "household." But they put the lesson learned from the other world into practice and deal with their family issues wisely. Meanwhile, Joo Hyuk attends a class reunion gathering and runs into Hye Won.
11 votes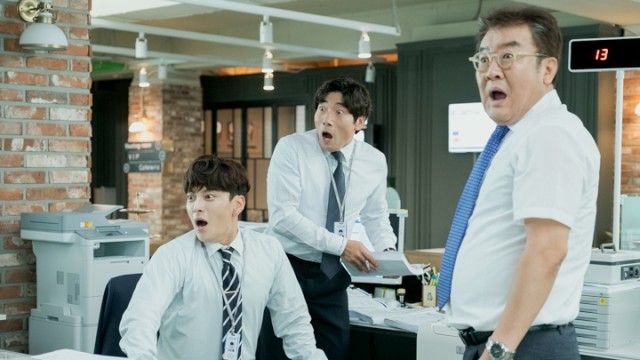 #15 - A New Life
Season 1 - Episode 3 - Aired Aug 8, 2018
Finding Hye Won in bed next to him, Joo Hyuk is shocked and exhilarated to no longer have Woo Jin as his wife. On top of that, he sees how affluent he is living and as a result, how his seniors treat him. However, that happiness does not last for long when he meets his branch's newbie, Seo Woo Jin.
10 votes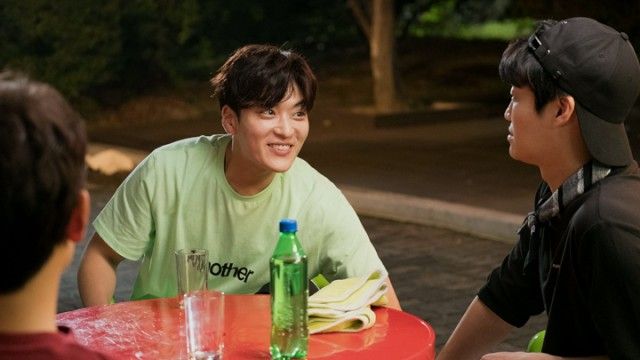 #16 - Jealousy and Love Go Hand in Hand
Season 1 - Episode 15 - Aired Sep 19, 2018
Sang Sik and Joo Eun say their vows and have a beautiful wedding. Joo Hyuk and Woo Jin also promise to one other their genuine hearts and agree to start dating as much as they can. However, without telling the office of their relationship, finding their own time becomes a challenge. They almost get caught after excusing themselves from a company get together. Later, while on their date, Woo Jin runs into her first love that makes Joo Hyuk uneasy.
11 votes