The WORST Episodes of Globe Trekker
Every episode ever - ranked by fan votes!
Last Updated: Oct 5, 2021
Globe Trekker takes to on journeys to countries from every continent around the globe. Each unforgettable destination is hosted by one of the Globe Trekker team members, who dare to try or eat anything new. Join veteran Ian Wright, Justine Shapiro, Megan McCormick and their teammates on their journeys by tuning in your local PBS channels.
Watch Now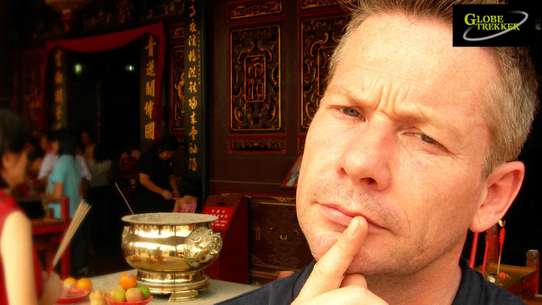 #1 - World Food: Vietnam
Season 6 - Episode 7 - Aired Jul 4, 2002
Megan McCormick explores the foods of Vietnam. The Pho Binh noodle shop in Ho Chi Minh City, Vietnam; imperial cuisine; traditional banquet hosted by the Flower Hmong tribe; seafood feast.
0 votes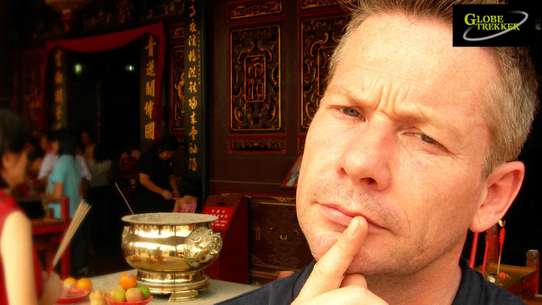 #2 - Ultimate France
Season 9 - Episode 2 - Aired Aug 24, 2003
0 votes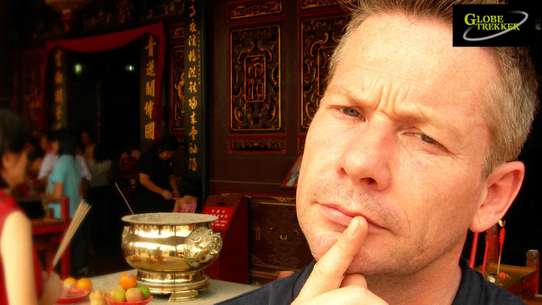 #3 - Great Festivals 2
Season 9 - Episode 6 - Aired Sep 21, 2003
0 votes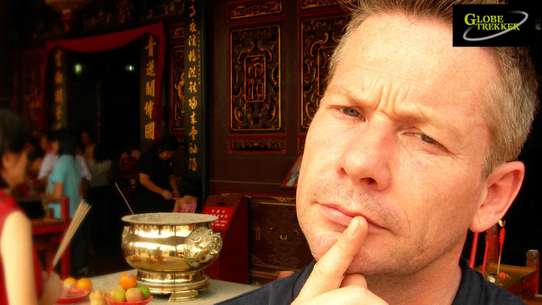 #4 - Morocco 2
Season 9 - Episode 8 - Aired Oct 5, 2003
Ian Wright and Megan McCormick take a journey through mysterious Morocco, the meeting of Europe and Africa and a land of richly cultured cities, high mountain ranges and inhospitable desert landscapes.
0 votes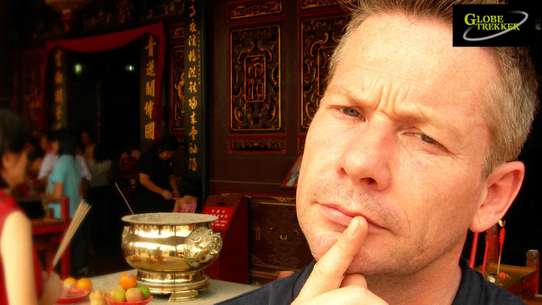 #5 - London City Guide 2
Season 9 - Episode 12 - Aired Nov 2, 2003
London with Jonathan Atherton & Megan McCormick
0 votes
Writers: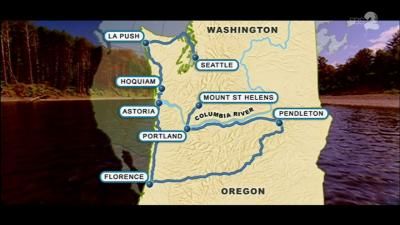 #6 - Pacific Northwest USA
Season 10 - Episode 6 - Aired Nov 2, 2004
0 votes
Writers: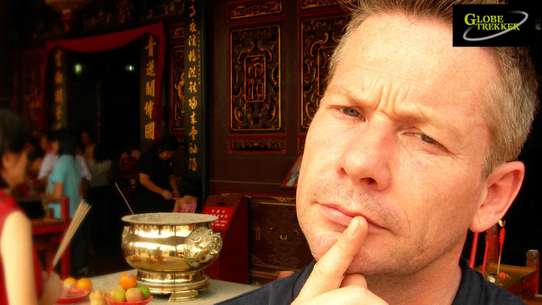 #7 - Southeast China
Season 10 - Episode 7 - Aired Nov 9, 2004
0 votes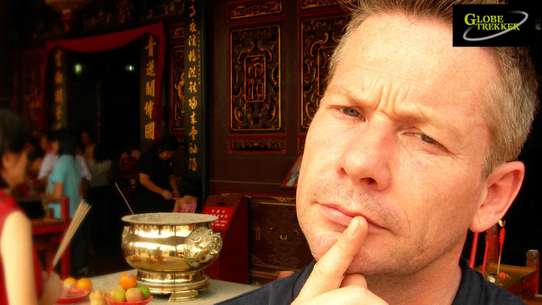 #8 - Western Canada
Season 10 - Episode 10 - Aired Nov 30, 2004
Zay Harding
0 votes
Writers: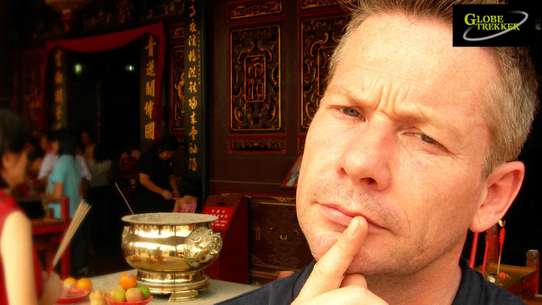 #9 - Ultimate Caribbean
Season 10 - Episode 11 - Aired Dec 7, 2004
0 votes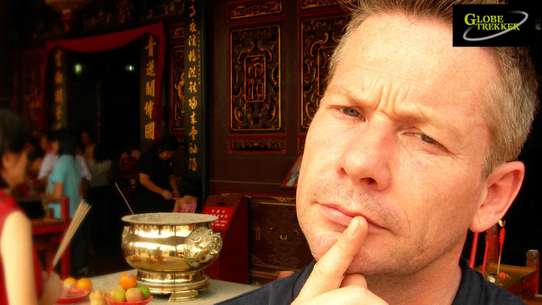 #10 - Venice City Guide
Season 11 - Episode 3 - Aired Nov 27, 2005
Traveller Justine Shapiro explores what is arguably the world's most stunning city, Venice. Situated in a lagoon in the Adriatic Sea off mainland Italy, this city built on water is a maze of over 100 tiny islands linked together by a network of bridges. The way to explore Venice is either by boat or on foot - there are no cars in the city. Justine hops aboard a public waterbus, or vaporetto, that takes her along the Grand Canal to her evening's accommodation, an elegant palazzo with amazing views over the city. Justine begins her sight-seeing at the epicentre of Venice, St. Mark's Square. Napoleon described it as the 'the finest drawing room in Europe' but Justine finds it full of tourists and pigeons today. She marvels at the basilica, and its ornate mosaics that tell of how daring Venetians stole St. Mark's body from the Orient and brought it to the city for prestige and honour. As Justine leaves the main sights behind and explores Venice's backstreets she finds that it's all too easy to become lost in the labyrinthine alleyways, although she also discovers this is a perfect way to stumble upon hidden treasures. No visit to Venice would be complete without a ride in a gondola; Justine gets a romantic ride and a cheeky insider's view on the city from pin-up gondolier Gianbattista. Justine takes a ten-minute boat ride from Venice across the lagoon to the island of The Lido for some glamour. It is the setting for the annual Venice Film Festival and she lines up with other tourists along the red carpet hoping for a glimpse and a chat with some of Hollywood's hottest stars. Next stop is Burano, a complete contrast to The Lido. This sleepy fishing village is famous for its brightly coloured houses and lace-making. Justine tries her hand at the intricate needlework with the help of an octogenarian islander. Back in Venice, Justine mingles with young Venetians at a popular bar and tries the local seafood tapas before taking an unusual night tour w
0 votes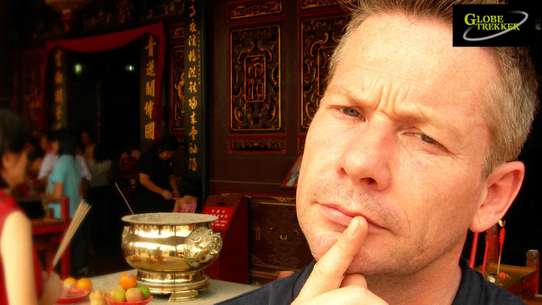 #11 - Ultimate Indo-China
Season 8 - Episode 8 - Aired Oct 25, 2002
0 votes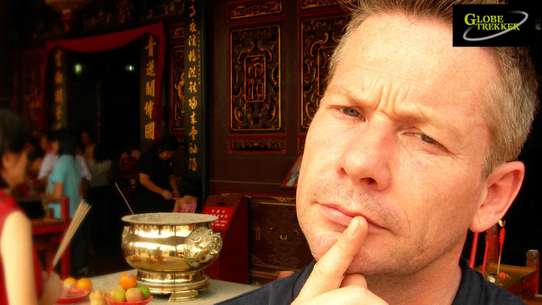 #12 - South East USA
Season 11 - Episode 4 - Aired Dec 4, 2005
Megan McCormick takes a trip to the South East States of America. A place where tobacco farms and cotton fields populate the countryside, and breathtaking views of the Appalachian Mountains provide a backdrop for the colonial houses of the cities.
0 votes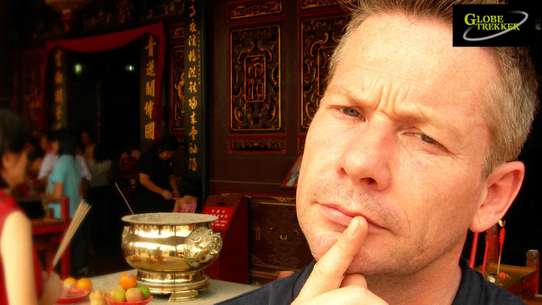 #13 - Civil War Special
Season 11 - Episode 5 - Aired Dec 11, 2005
0 votes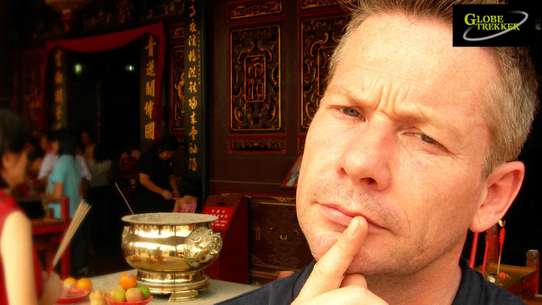 #14 - Malaysia - Penang, Malacca & Borneo
Season 11 - Episode 6 - Aired Dec 18, 2005
Ian's adventures begin at the ancient port of Malacca (known locally as "Melaka"), birthplace of Malaysia and one of the region's top cultural heritage sites. Its rich and varied architecture bears witness to its former rulers - from crumbling old colonial mansions, beautiful Chinese shophouses, and the windmill on Dutch Square, Portuguese, Dutch, Chinese and English colonists have all left their mark here. Ian decides to soak up the local culture with a trip around town in a trishaw, with its garish décor and cowboy driver, it's loud, cheap and extremely cheerful! But don't get stuck there during bank holiday because you can't get any money and have to live like Flowers In The Attic for 4 days with nothing more than a Liverpool game to keep you amused. Malacca also happens to be the arm wrestling capital of Malaysia and Ian simply can't resist signing himself up for the annual Arm Wrestling Championship. Naturally, he can't say no when asked to challenge the reigning champion, a former Mr. Asia! Watch the show to find out who wins...
0 votes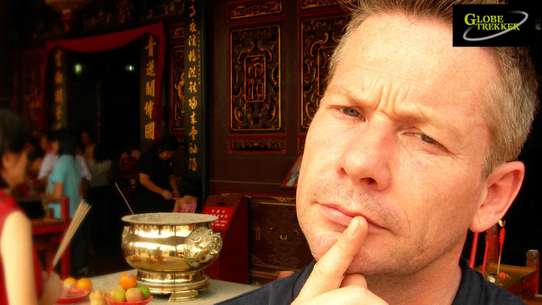 #15 - Chinatown special
Season 11 - Episode 9 - Aired Jan 15, 2006
0 votes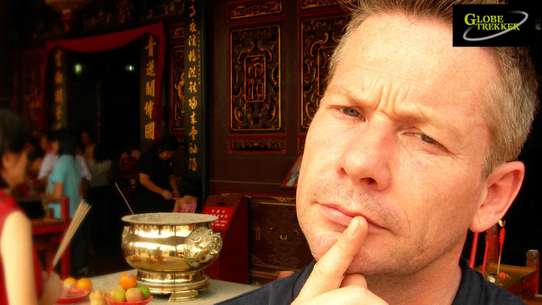 #16 - Beirut City Guide
Season 11 - Episode 10 - Aired Jan 22, 2006
Filmed in June 2006, 2 weeks before the latest outbreak of conflict in the Middle East, Megan McCormick travels to Beirut, the capital of Lebanon. It is a city with a long history of political and social unrest, but retains an atmosphere of optimism and hope for the future.
0 votes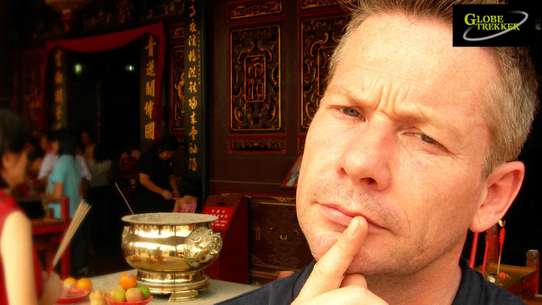 #17 - Ultimate UK
Season 11 - Episode 11 - Aired Feb 5, 2006
0 votes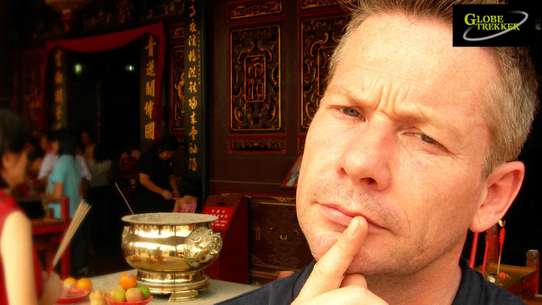 #18 - The Caribbean Islands
Season 13 - Episode 6 - Aired Oct 19, 2008
Globe Trekker Zoe Palmer travels to the spectacularly beautiful islands of St Lucia, Martinique and Montserrat. Steeped in a hybrid of English, African and French culture, dotted with volcanoes, lush with tropical rainforest, surrounded by turquoise oceans, and teeming with marine life, these islands are a real picture postcard.
0 votes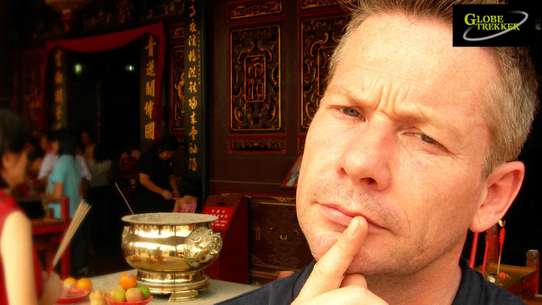 #19 - Best American Water Treks 1
Season 11 - Episode 14 - Aired Feb 26, 2006
0 votes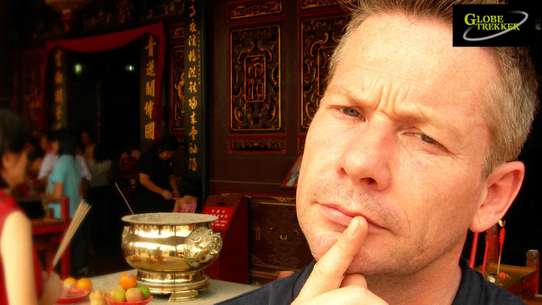 #20 - Great Australian Hikes
Season 16 - Episode 4 - Aired May 4, 2014
In this Globetrekker special, Zay Harding treks along five of Australia's greatest hikes, which showcases the country's incredible landscape, nature and pioneering history.
0 votes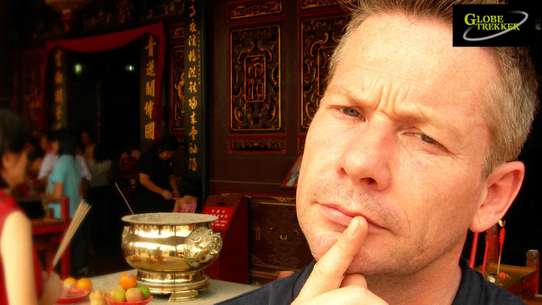 #21 - World War 1 Special
Season 16 - Episode 6 - Aired Jul 20, 2014
In this Globe Trekker Special, Zay Harding travels across Northern France and Belgium, visiting key World War One locations on the Western Front.
0 votes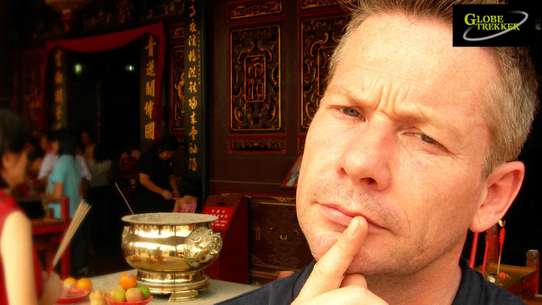 #22 - Switzerland
Season 16 - Episode 9 - Aired Oct 5, 2014
0 votes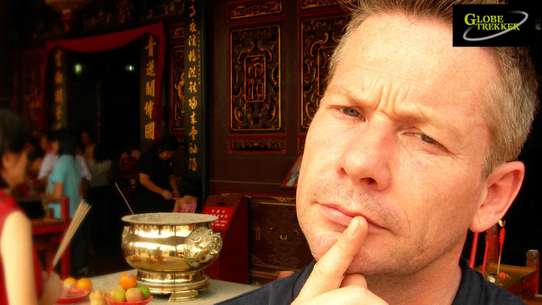 #23 - Central Japan
Season 16 - Episode 13 - Aired May 18, 2014
Megan McCormick tours Japan. She starts the journey in Kyoto, where activities include browsing a flea market, meditating with a Buddhist monk and being entertained by geishas at a banquet. She also visits the Fushimi Inari Shinto Shrine and the Toji Buddhist Temple. Later, she travels to Osaka, where she spends time at a cat café and the Kidzania theme park; and visits Iga-Ueno, which is best known as the home of the ninja. She concludes the tour with sailing trip to the remote island of Sado.
0 votes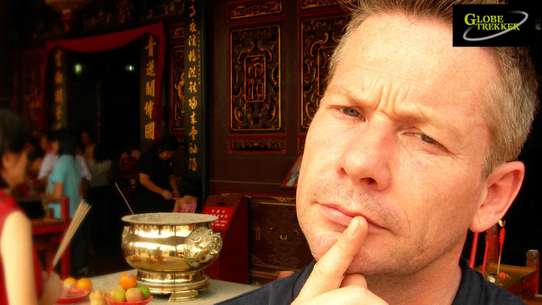 #24 - Good and Bad Food (and Drink) Guide 3
Season 16 - Episode 7 - Aired Apr 10, 2016
Meat eating contests in Texas; sausages in India; Paris, France, and the South Pacific; Africa.
0 votes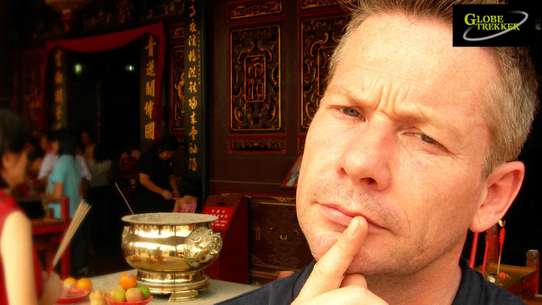 #25 - The Rise and Fall of the British Raj
Season 17 - Episode 9 - Aired Apr 10, 2016
The "Raj" – stout British governors of 18th and 19th century India - gets the Globe Trekker treatment in a sweeping history special presented by travellers Bobby Chinn, Zay Harding, Katy Haswell, Holly Morris and Ian Wright. They span the Asian subcontinent to illustrate the spectacular story of the rise and fall from grace of the once mighty British Empire.
0 votes