The BEST Episodes of Around the World in 80 Days with Michael Palin
Every episode ever - ranked by fan votes!
Last Updated: Sep 19, 2021
Michael Palin: Around the World in 80 Days is a BBC television series presented by comedian and actor Michael Palin documenting his eighty-day trip around the world. Palin was to not use any form of travel that was not around during Jules Verne's book, Around the World in 80 Days in 1873; most importantly, he was to use no aircraft. He followed Phileas Fogg's route as closely as possible during the series. However, Palin encountered several setbacks that Fogg did not, partly due to traveling with a five person camera crew, his Passepartout.
Watch Now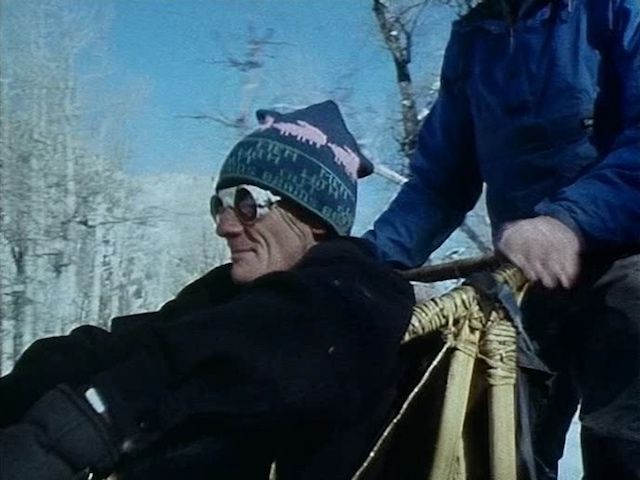 #1 - Dateline To Deadline
Season 1 - Episode 7 - Aired Nov 22, 1989
Arriving in the United States only two days back of Fogg, Palin spends night one in America onboard the embedded Queen Mary. After a few days, he boards an Amtrak and travels to Glenwood Springs, Colorado. He takes a balloon ride there and a dogsled trip in Aspen. Realizing he probably should have stayed on the Chicago-bound train, he leaves the Rockies frantically. Eventually arriving in New York, he boards the final ship of his journey dead-even with Phileas Fogg on Day 71. After eight days, he arrives in Felixstowe, touching foot on British soil for the first time in two and a half months. A few train connections later, he arrives at his starting point, the Reform Club, Pall Mall, London, yet is not allowed in. The journey ends 79 days and 7 hours after it began.
67 votes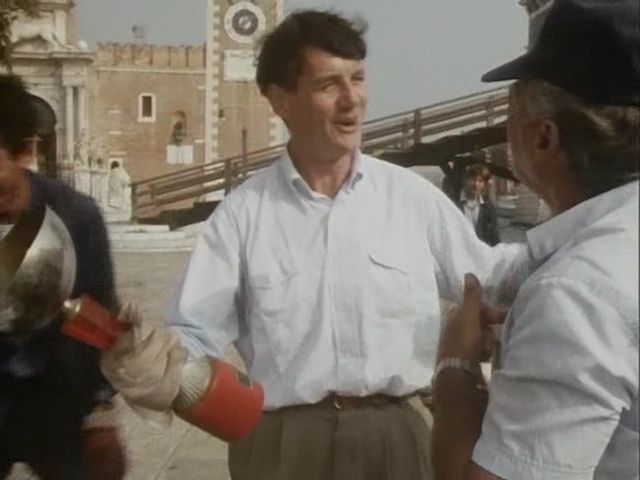 #2 - The Challenge
Season 1 - Episode 1 - Aired Oct 11, 1989
Palin accepts the offer from the BBC to attempt going around the world in 80 days. After boarding the Orient Express at Victoria Station in London, he reminisces on his rigorous preparations for this extraordinary circumnavigation. He rode across Europe before being stopped by an Italian train strike in Innsbruck. Arriving in Venice by coach, he helps out the local sanitation department clean up the city. After that, it was on to the Corinth Canal and Athens, where he saw the world-renowned evzones, as well as a die-hard Python fan. After that, and a brief stopover in Crete, Alexandria beckoned. Palin mentions that two of his referees are fellow Pythons, Terry Jones and Terry Gilliam.
57 votes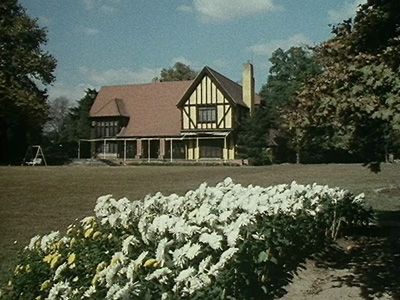 #3 - Far East and Farther East
Season 1 - Episode 6 - Aired Nov 15, 1989
In Shanghai, he gets some herbal remedies to help him on the rest of his trip. He and Basil take in a Chinese jazz band. After parting with Basil the next day, he takes a ferry to Japan, where he rides the world-famous shinkansen train. Meeting up with David Powers, a fellow Brit, he is taken to a sushi bar and then a karaoke bar, where he does a duet singing You Are My Sunshine. After spending the night in a capsule hotel, he is off on to the Pacific Ocean for eleven days, one of which includes crossing the International Date Line.
95 votes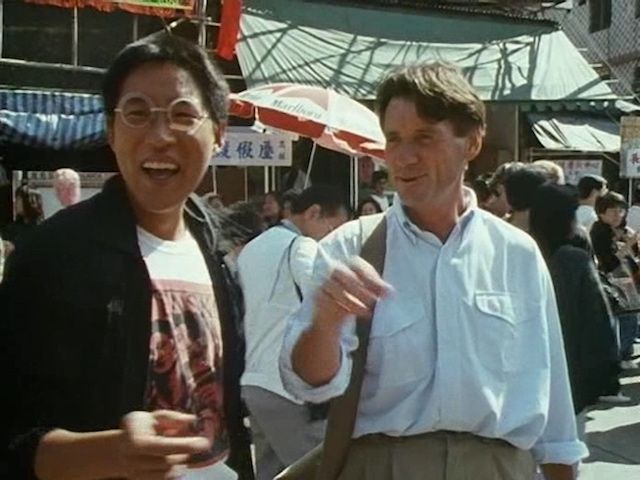 #4 - Oriental Express
Season 1 - Episode 5 - Aired Nov 8, 1989
Palin takes a boat from Singapore on to Hong Kong, where he wins big in a horse race, is attacked by a cockatoo and meets up with his friend Basil Pao. He attends a party thrown in his honor at the halfway point in the journey. Then, it is on to Guangzhou for a dinner of shredded cobra and then a train to Shanghai. On the train, he is asked by a Chinese businesswoman if he carries an umbrella all the time. Palin states, "I just get wet." As well, he collects a roofing tile requested by Terry Gilliam.
71 votes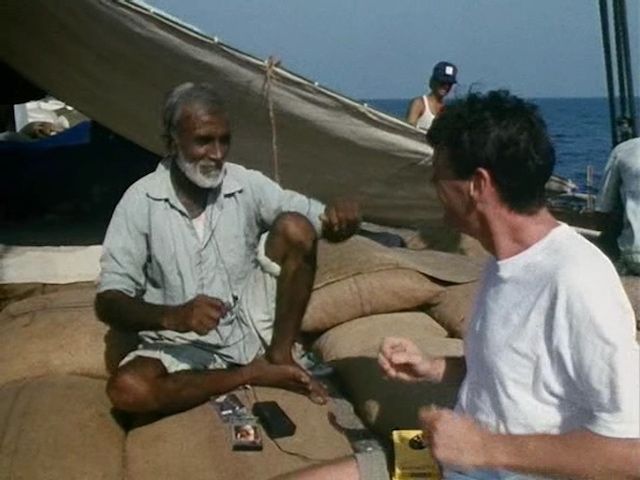 #5 - Ancient Mariners
Season 1 - Episode 3 - Aired Oct 25, 1989
In Dubai, the crew finds a good dhow to take to Mumbai. Along the way, Palin bonds with the dhow's crew, lets one listen to a Bruce Springsteen song, and develops a bad case of diarrhea. Palin mentions he drove the distance from London to the Black Sea in one weekend. Palin has said in interviews that he wants to meet up with the dhow's crew and thank them again for their gracious hospitality.
72 votes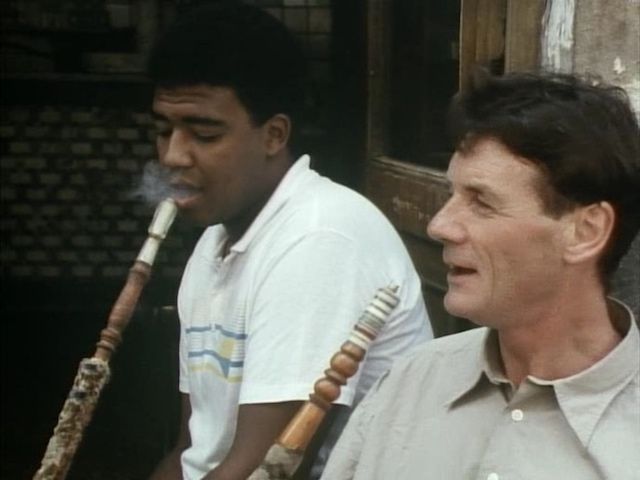 #6 - Arabian Frights
Season 1 - Episode 2 - Aired Oct 18, 1989
Palin arrives in Egypt, only to find difficulty getting a train to Cairo. When in the capital, he attends a local soccer match and appears in a cameo role in an Egyptian film. After seeing the Pyramids in Giza and riding a camel sharing his name, Palin runs into trouble when a ship he was supposed to board develops engine issues and cannot run. Even though he is able to board a ferry getting out of the city of Suez, he misses a key connection that would have taken him to Muscat. As a last ditch effort to save the journey, Palin (however, only he) is allowed to drive across Saudi Arabia to Dubai.
72 votes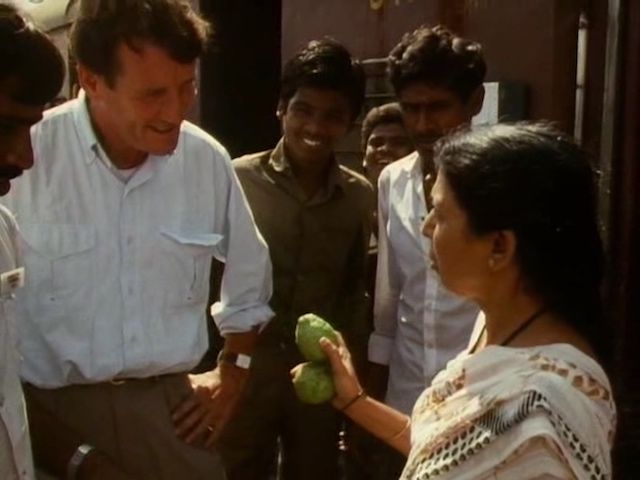 #7 - A Close Shave
Season 1 - Episode 4 - Aired Nov 1, 1989
In Mumbai, Palin finds himself a week behind Phileas Fogg. He is able to find a train from there to Chennai in the south. Before leaving Mumbai, he runs into an astrologist who, after giving him a chart for a baby to be born to one of his referees, tells him he will complete the journey on time. He finds himself in trouble, however, trying to get a connecting boat to Singapore. Eventually, an "...Anglo-German-Indo-Yugoslav agreement the UN would have been proud of" was reached and Palin was on his way, albeit eleven days behind. This agreement meant that only Palin and the cameraman Nigel could travel aboard the ship, meaning that Palin had to take a "crash course in sound testing" so they could film aboard the ship. One of the train stops on his way from Mumbai to Chennai is Poona, where Palin talks about his father winning two rowing cups there in the 1920s.
97 votes